iPad Pro 2021 is the most powerful tablet ever produced by Apple. It owns the same M1 chip as the Macbook Air and Pro launched last year.
This makes it possible to do a lot of graphics-related work, but it lacks the connection of peripherals such as an expansion monitor, memory card or USB. This problem can be solved with the Sanho HyperDrive USB-C multiport port.
Compact design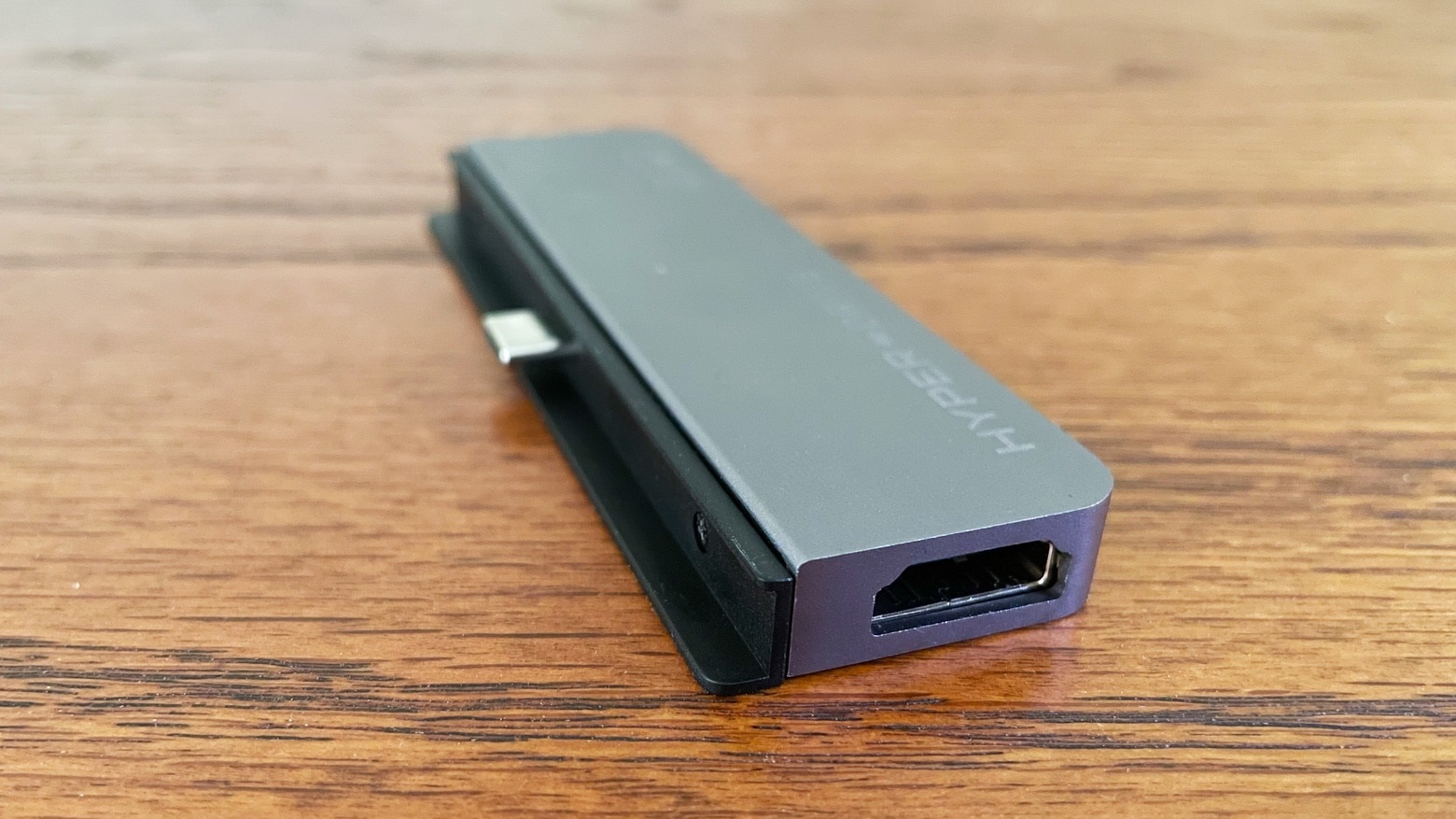 Sanho has created an accessory that almost becomes part of your iPad. It plugs into the USB-C port and clings to the edge of the tablet tightly. With its aluminum housing and rounded outer corners, it's pretty similar to the tablet's design. Measuring 3.6 inches x 1.2 inches x 0.4 inches, this 6-port adapter fits easily in a pocket.
Connection ports
Sanho HyperDrive USB-C has all 6 ports for the purpose of supporting users to maximize the functions of iPad Pro M1 2021 including: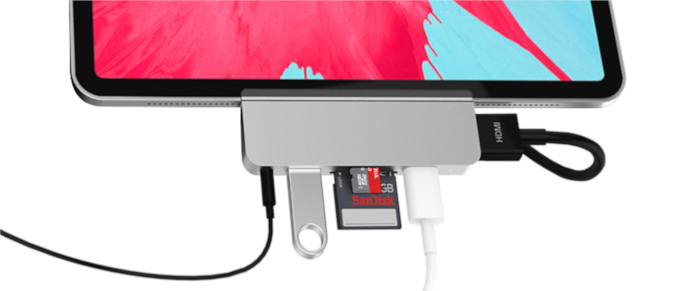 The HDMI port has been upgraded in the new version. It is capable of transmitting and playing 4K video at 60Hz, while the version released last year for Macbook can only be at 4K and 30Hz. That makes this expansion port a better choice for playing games or watching TV.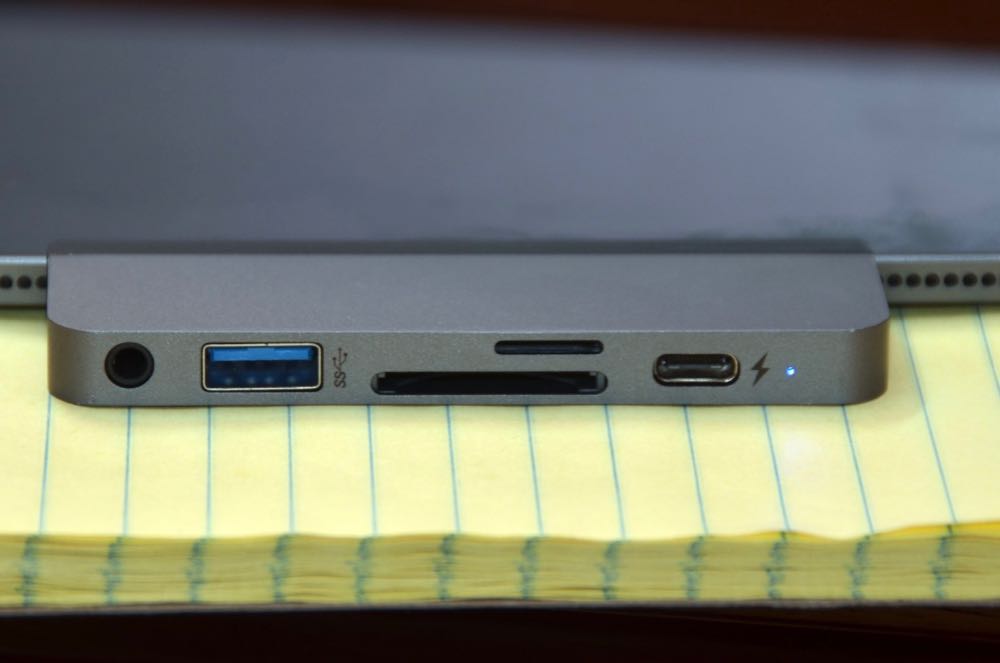 The USB-A port allows many easily available accessories to be plugged into the iPad, such as a keyboard, mouse, and USB.
For data transfer, it supports USB 3.1 Gen 1, so it is capable of transferring data at up to 625 MBps. In the test, copying a 1 GB data file from a portable hard drive to an iPad Pro took only 12 seconds and the reverse also took only 43 seconds.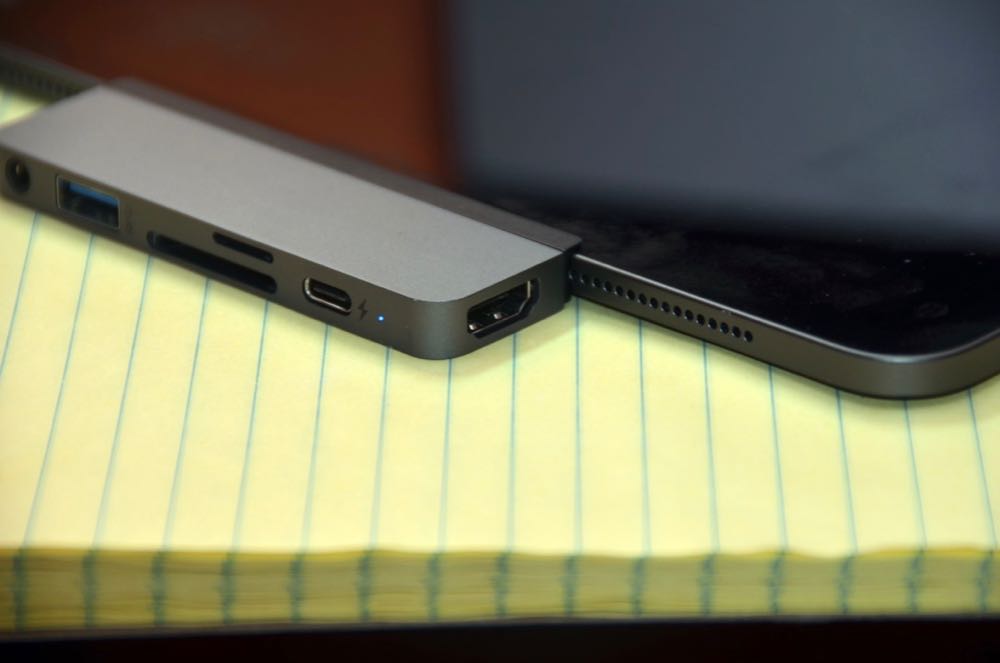 The switch port supports SD card readers and microSD card readers. Both are handy for importing images taken with an external camera. But they cannot be used at the same time when you use the SD card reader, the other end stops working and vice versa.
The USB-C port allows you to charge your iPad while using other ports. It supports Power Delivery up to 60W, although the iPad can only use up to 30W.
Ending
The Sanho HyperDrive USB-C multiport port is really a handy device for users to exploit the full power of iPad Pro. Compact design, fully connecting a range of popular devices today are the advantages of this connector. This accessory is currently priced at 89.99 USD, equivalent to about two million VND.
.