Home page
Assessment form
Review of Audi Q3 2012
Review of Audi Q3 2012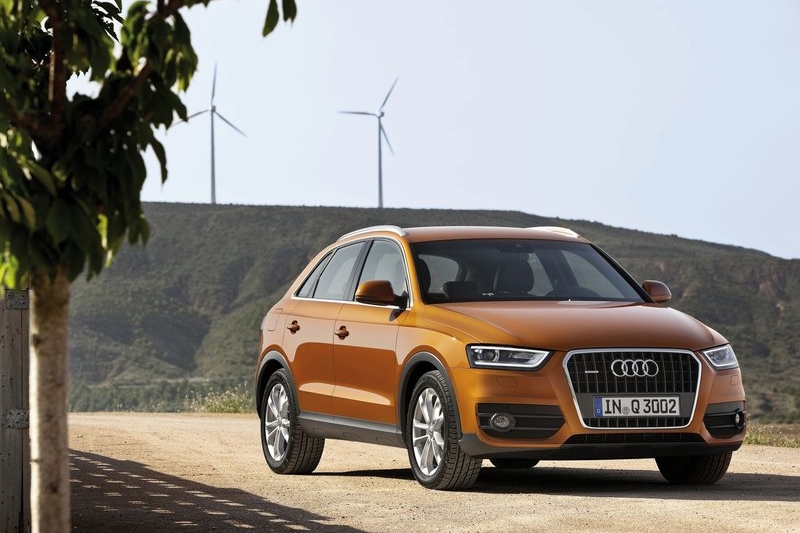 overview
Evaluation group scale
| | |
| --- | --- |
| Designs | |
| Operate | |
| Convenient | |
| Safe | |
| Price | |
Are you interested in this product? Send your information to us to receive the latest quotes from the company
Preliminary assessment
Audi Q3 is in the segment of small luxury SUVs that compete directly with the BMW X1 and Mercedes GLK. This stylish SUV is priced from 1.7 billion.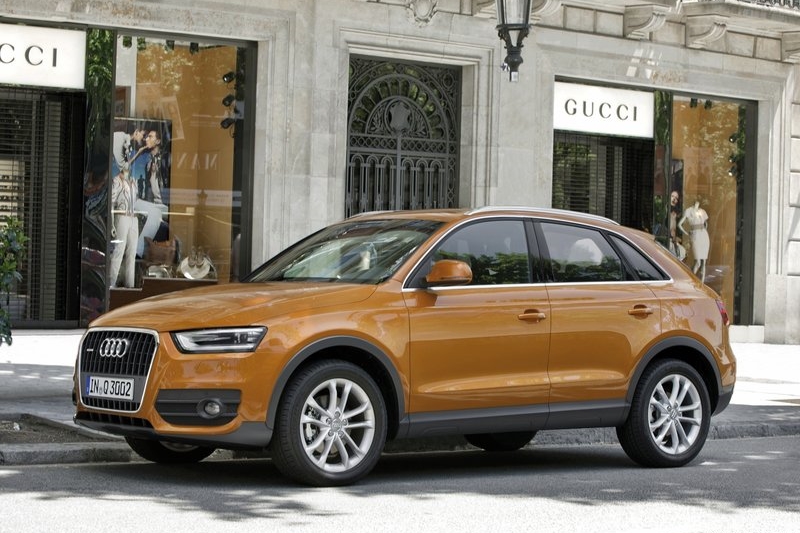 Audi Q3 in Vietnam is only distributed with the only 2.0L 4-cylinder turbocharged petrol engine in combination with the S Tronic 7-speed automatic transmission, Quattro 4-wheel drive system. This engine produces 211 horsepower at 5,000 – 6,200 rpm and 300 Nm of torque at 1,800 – 4,900 rpm. Vehicles capable of accelerating from 0-100 Km / h in 6.9s and maximum speed of 230 Km / h. The average fuel consumption of the vehicle is in the range of 7.7L / 100Km.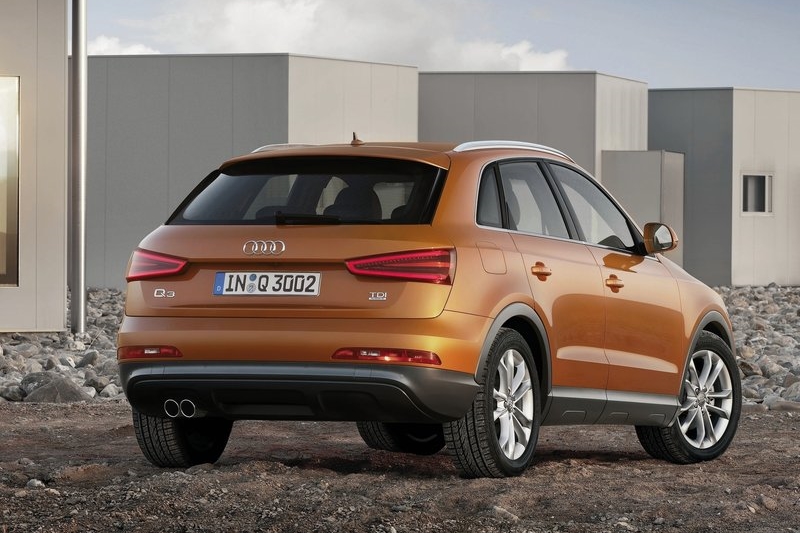 Q3 possesses an overall length x width x height of 4,385 x 2,019 x 1,608 (mm), the wheelbase of the vehicle reaches 2,603 ​​mm. With this size, the Q3 has an overall length and a wheelbase much lower than rivals.
The soft, delicate curves are still the key design on the Q3 to bring a modern and fashionable look to the car. Headlights and taillights attract LED technology. Dual exhaust clusters on one side combine with dark rear bumper to help the car look more sporty
A common minus point on Audi SUV models is that the lazang design is quite simple. Vehicles only equipped with 16 " alloy wheels with tires sized 215/65 R16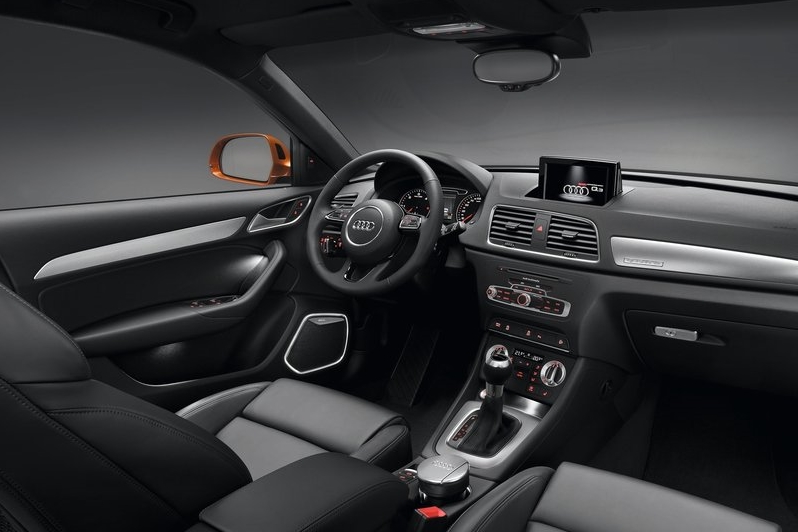 Luxury car interior with high quality leather and plastic. Compared to rivals like Mercedes and BMW, the center console on the Audi Q3 has a simpler design. The tabloid center screen is foldable. It is equipped with an electrically adjustable driver's seat, a leather-wrapped steering wheel with ergonomic control buttons …
In-car entertainment system with FM / AM Radio integrated CD support MP3 and WMA file formats. Audi music interface for Apple and USB, bluetooth connectivity. 6.5 " central screen via MMI and 8 80 Watt speakers. Customers can also opt for an additional BOSE audio system, Bang & Olufsen audio system (14 speakers, 10 channels, 505 watts). 2-zone automatic air conditioning system with air inlet for rear seats.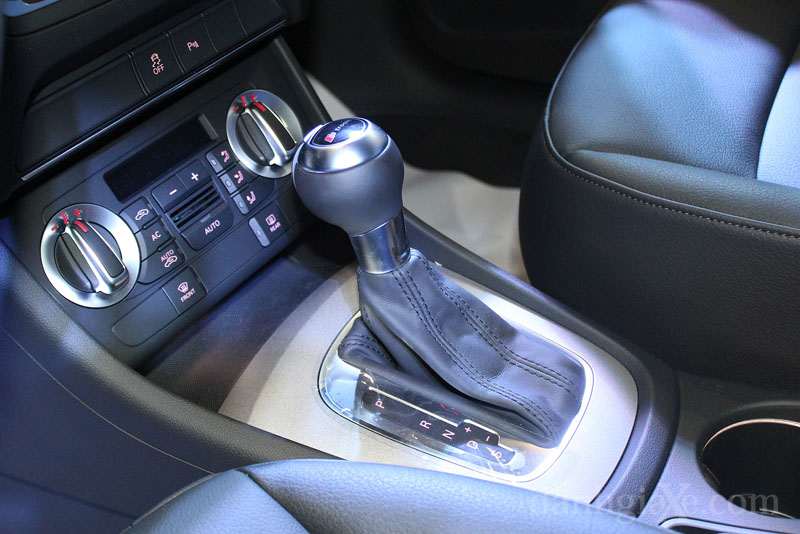 Safety equipment on the vehicle includes: Brake assist systems such as ABS anti-lock brakes, brake force distribution, emergency brake support. Tire pressure warning system, uphill assist system, Audi parking assistance system …
Additional equipment and options that Audi offers for the Q3 include: Xenon Plus headlights with integrated front and rear LEDs. Automatic headlamp washing system, adjusting the headlights automatically when the car is running. Sunroof, electric folding rearview mirrors, a selection of driving modes, 17 " – 18 " wheels with 5-wing aluminum alloy ….
Detailed pictures Audi Q3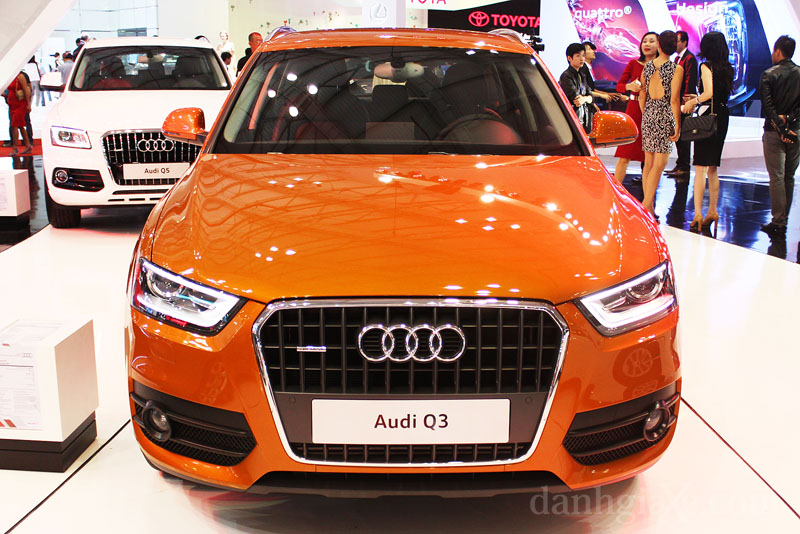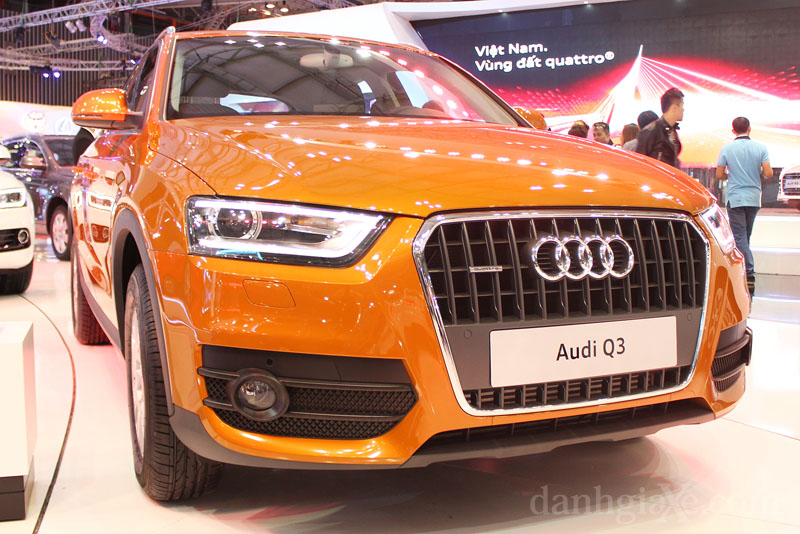 Audi Q3 is in the segment of competition with BMW X1, Mercedes GLK, Volkswagen Tiguan …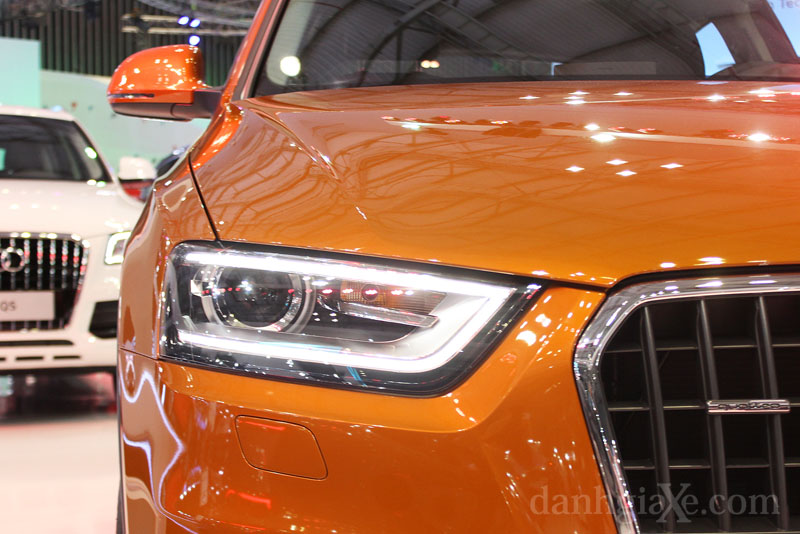 LED lighting is an attractive feature of Audi cars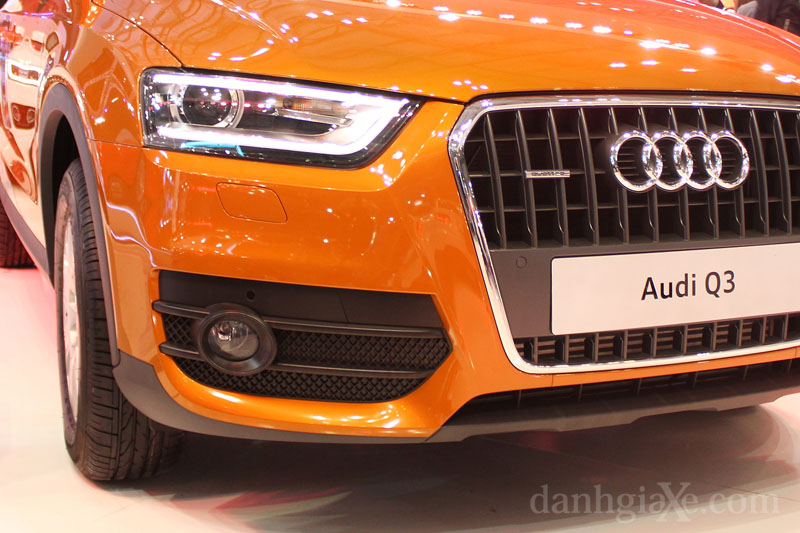 Vehicles equipped with LED daytime running lights and fog lights. Automatic headlight system.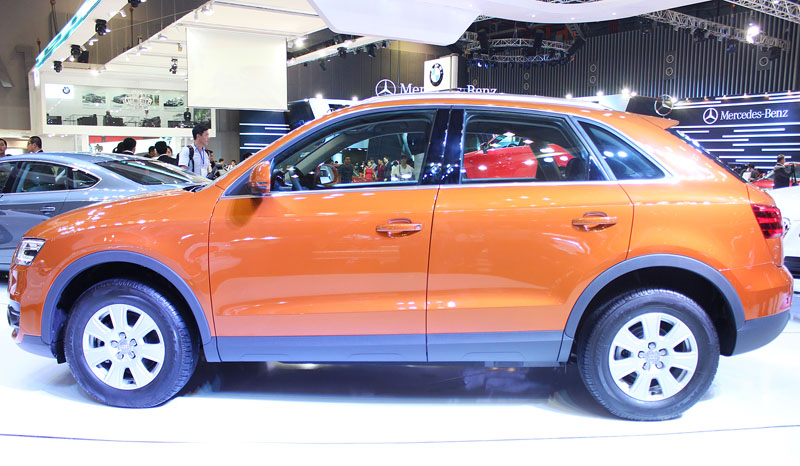 The Audi Q3 is much shorter than its rivals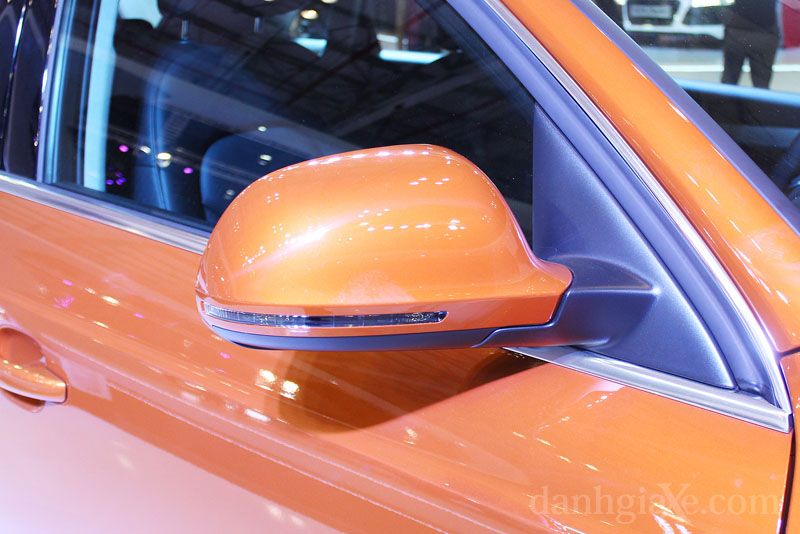 Electric rearview mirror with turn indicator. Electric folding function is an optional extra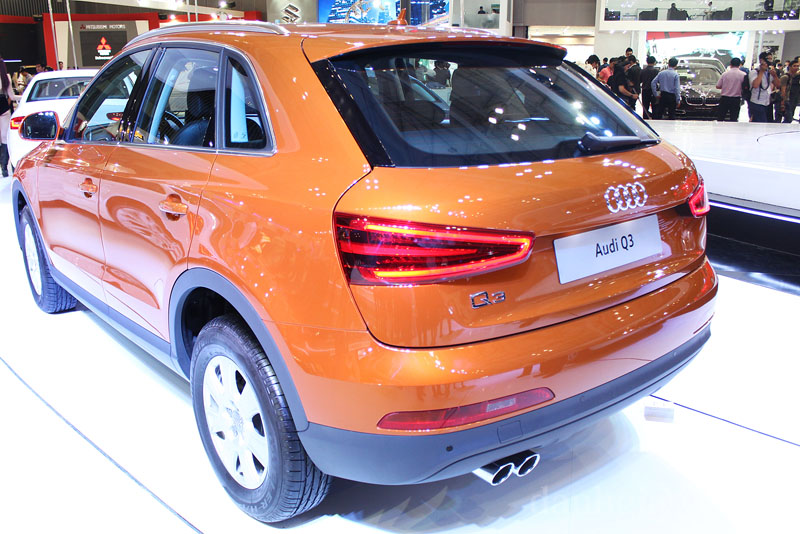 Design of key curves on Audi. The rear of the car slopes down to the luggage compartment on the Q3 only 460 liters. If the rear seats are folded, this figure can be up to 1,365 liters.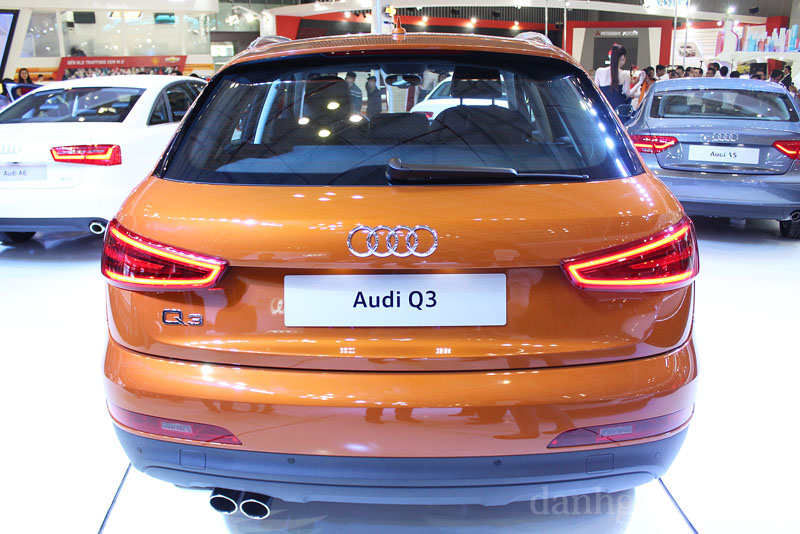 The rear bumper has a dark design with dual exhaust clusters on one side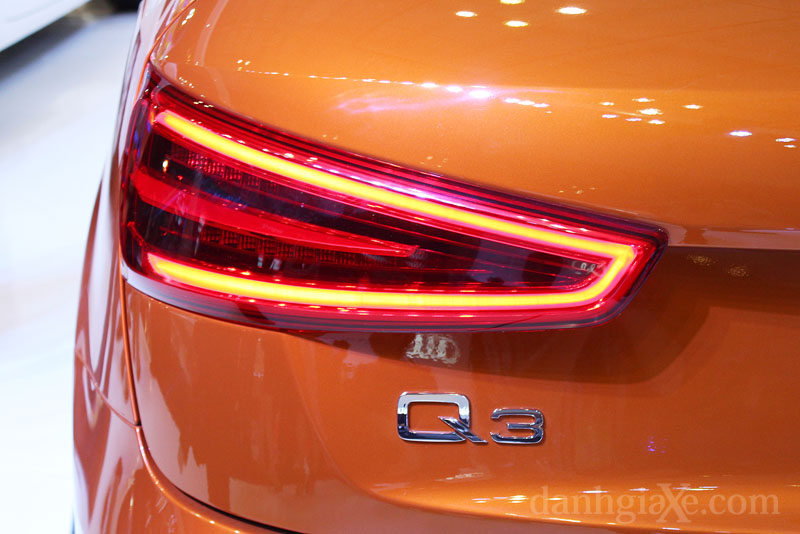 LED taillights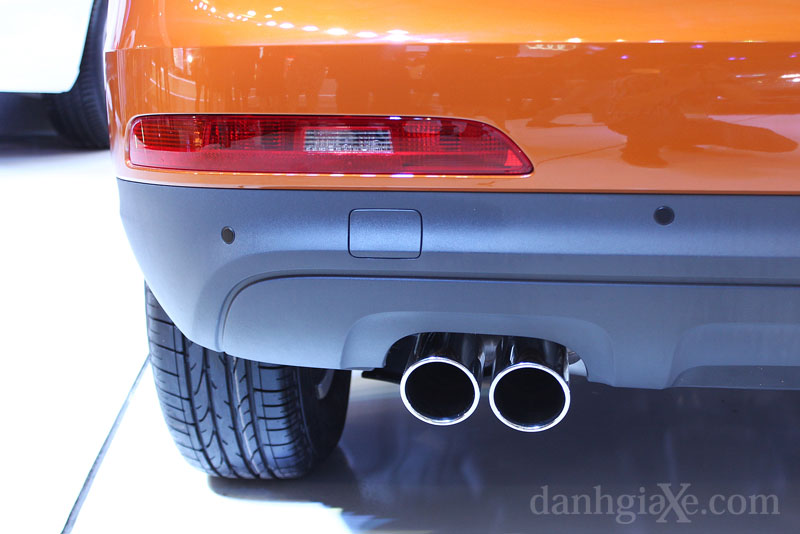 Dual exhaust clusters on the car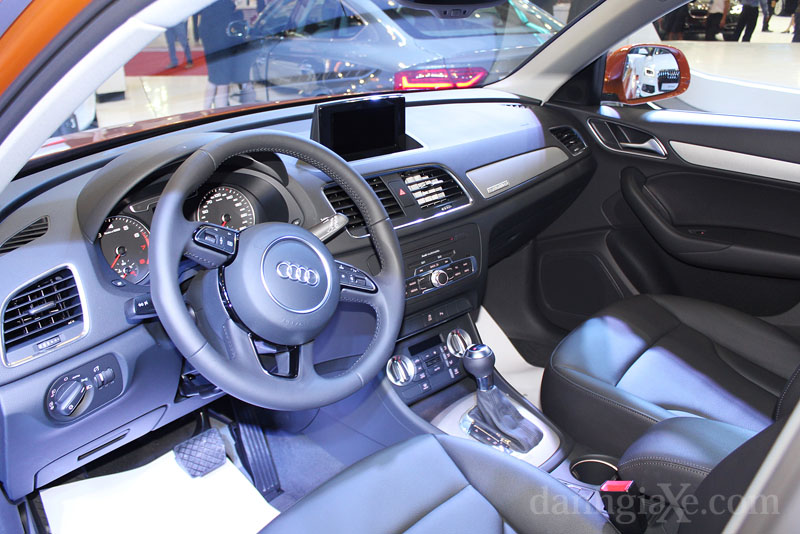 Furniture with high quality leather and plastic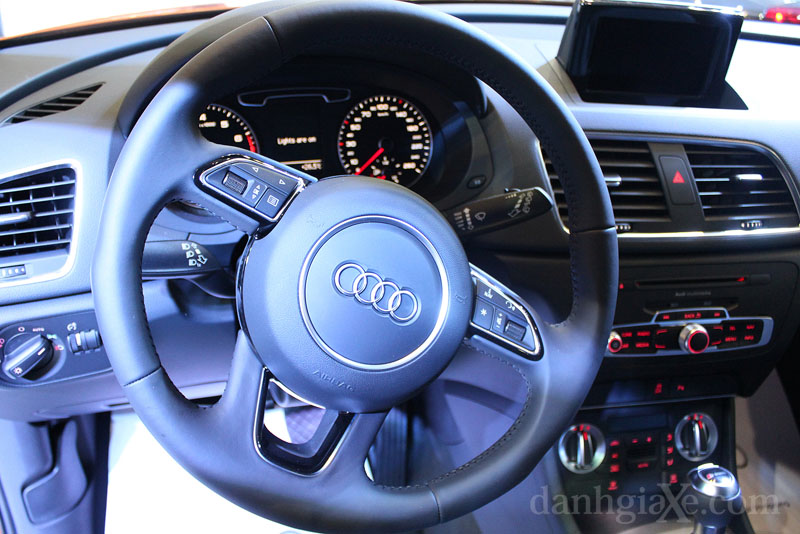 Leather-wrapped steering wheel incorporates handy control keys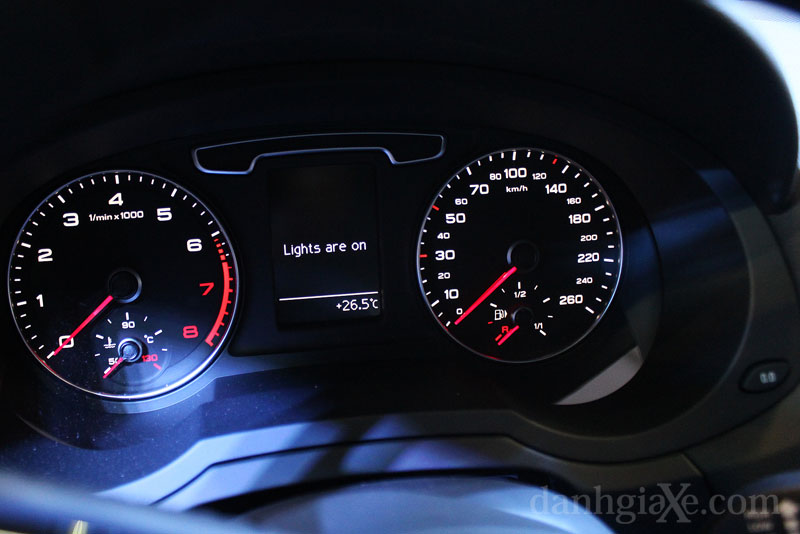 Dashboard of the car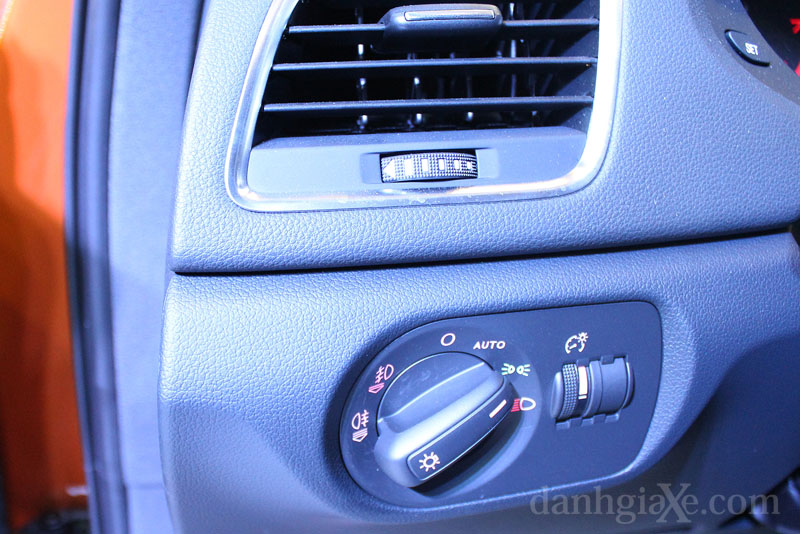 Light switches on the tablo board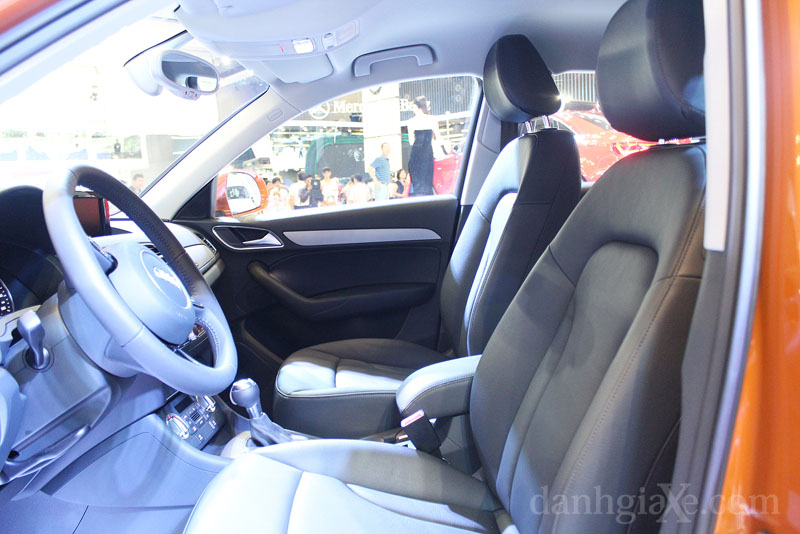 Leather seats with center armrest. Electric seats and seat back pumps are an option in the car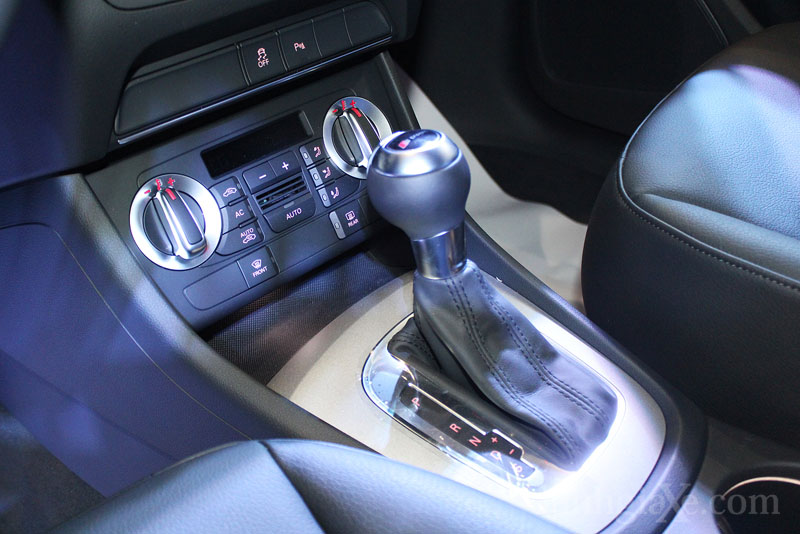 S Tronic 7-speed automatic transmission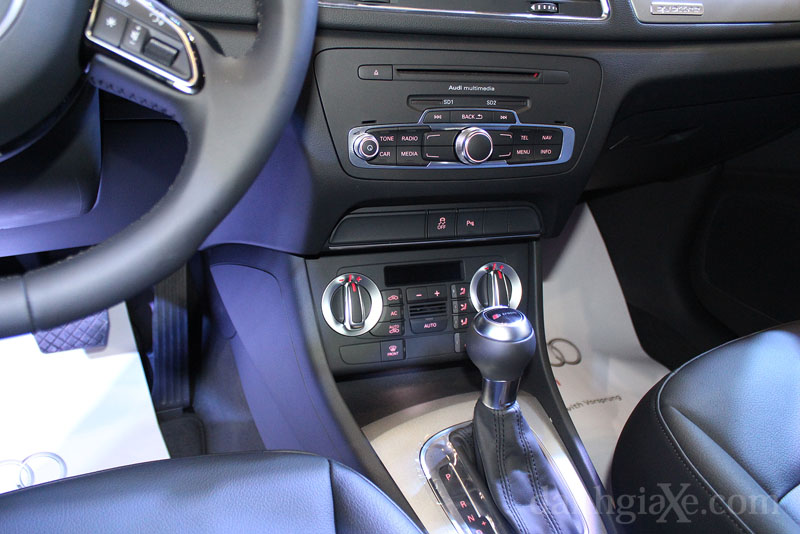 Control panel entertainment and air conditioning system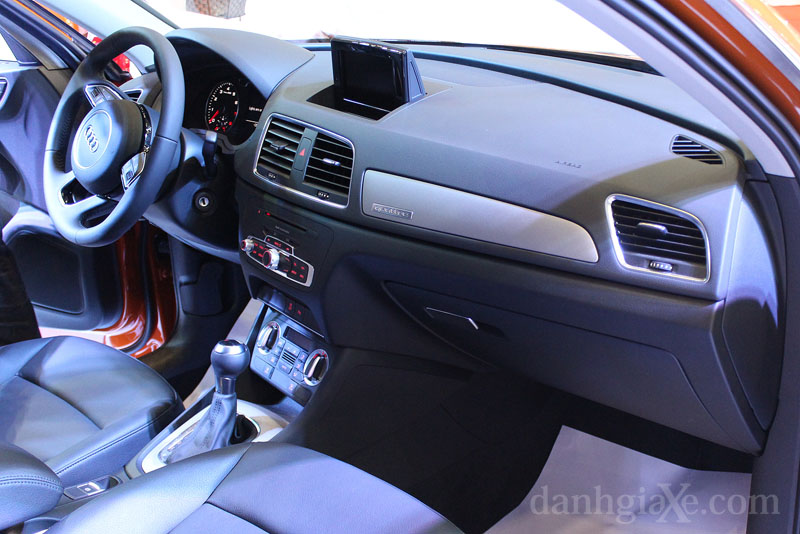 Foldable 6.5 " central screen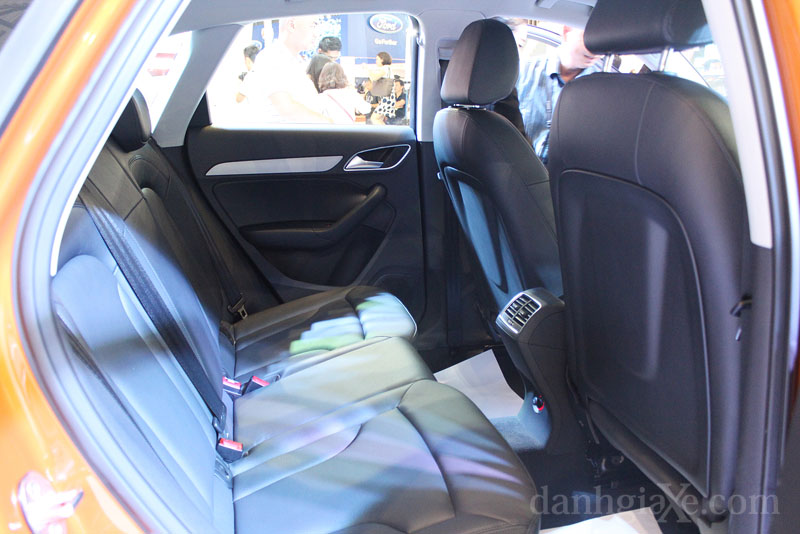 Rear seat of the car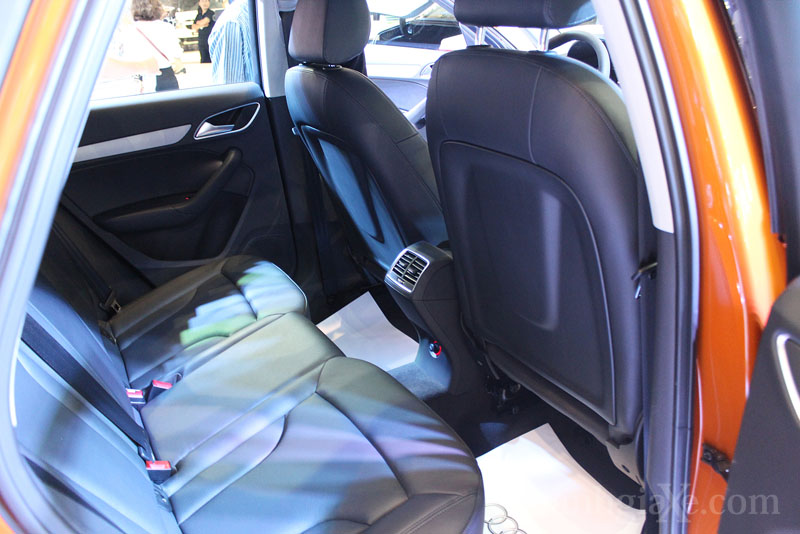 There are no back seat bags
Technical data
Audi Q3
1,640 billion
Car body
5-seat SUV
Number of seats
5
Number of windows
4.00
Engine type
Engine capacity
2.00L
Max power
211.00 horsepower, at 5000.00 rpm
Maximum torque
300.00 Nm, at 1,800–4,900 rpm
Gear
7.00 level
Drive type
Full time Quattro
Maximum speed
230km / h
Acceleration time 0-100km
6.90
Fuel consumption
7.70l / 100km
Air conditioning
4 zone automatic
Number of airbags
6 airbags
Did you find the article helpful?
Featured review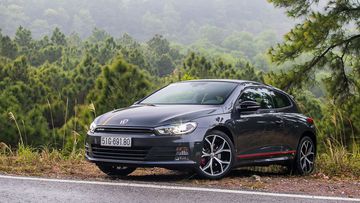 Preliminary assessment of Volkswagen Scirocco GTS 2020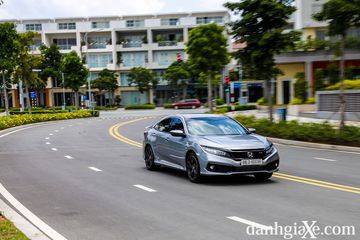 Preliminary assessment of Honda Civic 2020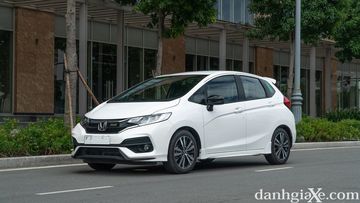 Preliminary assessment of the Honda Jazz 2020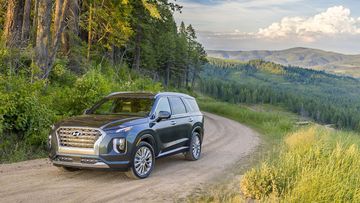 Preliminary assessment of Hyundai Palisade 2020 car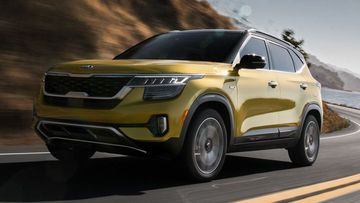 Preliminary assessment of Kia Seltos cars 2020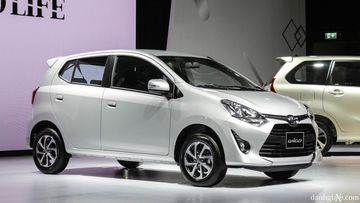 Preliminary assessment of Toyota Wigo 2020
Featured article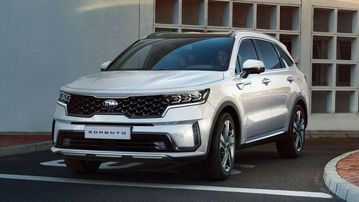 Revealed the image of KIA Sorento 2021 before its launch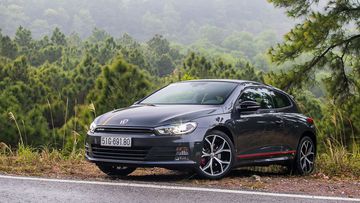 Preliminary assessment of Volkswagen Scirocco GTS 2020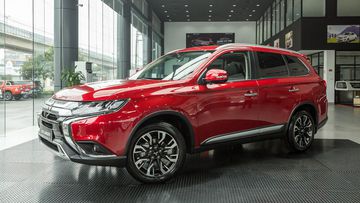 Close-up Mitsubishi Outlander 2020 price from 825 million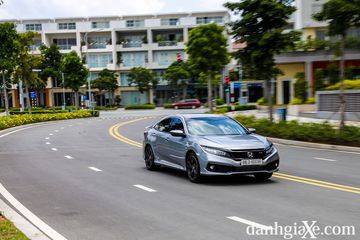 Preliminary assessment of Honda Civic 2020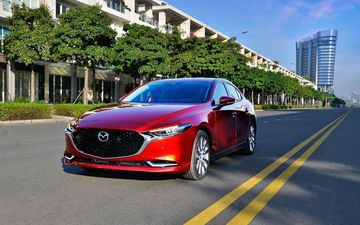 2020 Mazda3 best-selling car class C in January 2020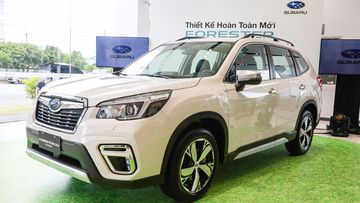 Subaru offers up to VND 180 million on the occasion of 10 years in Vietnam
new post
NX

Article: 443

Subaru offers up to VND 180 million on the occasion of 10 years in Vietnam

Vietnam Automobile Visual Image Co., Ltd., the official importer of Subaru cars in Vietnam, launched an attractive super promotion worth VND 180 million for the Subaru Forester on the occasion of the 10th anniversary of its presence in the Vietnamese market. Male. The program will be applied nationwide from now until the end of March 31, 2020.




NX

Article: 443

NX

Article: 443

Lexus Vietnam introduces the NX 300 2020 from VND 2.56 billion

Lexus Vietnam officially introduces the new Lexus NX300 – an all-purpose luxury SUV that conquers young customers with an active lifestyle. NX 300 will officially be present at two (02) Lexus Thang Long dealers in Hanoi and Lexus Saigon Center in Ho Chi Minh City. Ho Chi Minh City since 11/02/2020.




NX

Article: 443

Ford Vietnam introduces Everest and Ranger Limited 2020 at VND 799 million in Vietnam

Ford Vietnam has just introduced an upgraded version of the two Ranger and Everest 2020 product lines with many significant exterior and technology innovations that make these cars increasingly powerful and attractive, with a constant price. . At the same time, the special Ranger Limited version with many special amenities for 2020 is also sold at an attractive price of VND 799 million.