Although it has not been officially launched, there have been many rumors that the iPhone 12 series will not include a charger adapter in the box, so in this article Sforum introduces you to the Belkin charging cable combo with 2 ports, total With a capacity of up to 30W, this can be considered as a "comprehensive" choice for iPhone and iPhone models that support fast charging.
This Belkin charger consists of 2 components, the Belkin USB-C + USB-A Wall Charger 30W adapter and the USB-C Boost Charge cable.
The 30W 2-port adapter is priced at 690,000 VND and the cable is priced at about 440,000 VND at CellphoneS, this combo is worth more than 1 million. However, with Belkin brand, a rare accessory brand that is displayed by Apple at the Apple Store, product quality is probably not a concern.
Plus, this fast charger for iPhone is very portable. Most noticeable in the overall compact size of the charging adapter when it has to own 2 charging ports and a total capacity of 30W.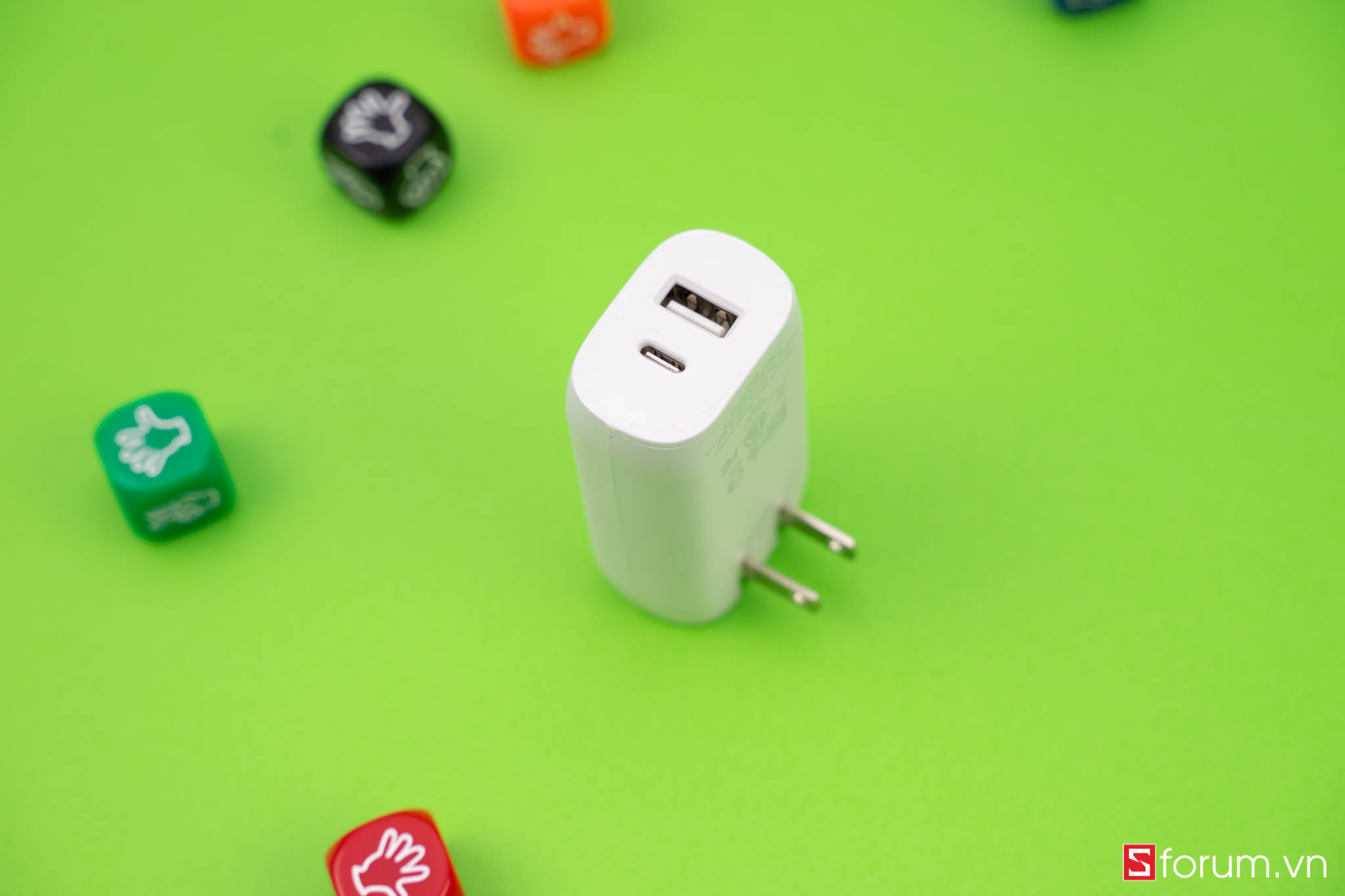 A type-C output port is intended to comply with the PD standard, and this port provides up to 18W of charge capacity, which is suitable for most current fast charging models, and even the iPhone 12 will.
A type-A charging port, supporting up to 12W of charging capacity, is not too fast but enough to meet two parallel needs of charging devices at the same time.
Belkin's charging pin design is also very flexible for charging in landscape or portrait orientation. If you have to regularly move or sit coffee to work, you will realize that all types of power outlets have an uneven design, so the flexible charging pins in the horizontal / vertical direction will make use of the user flexible. , more convenient.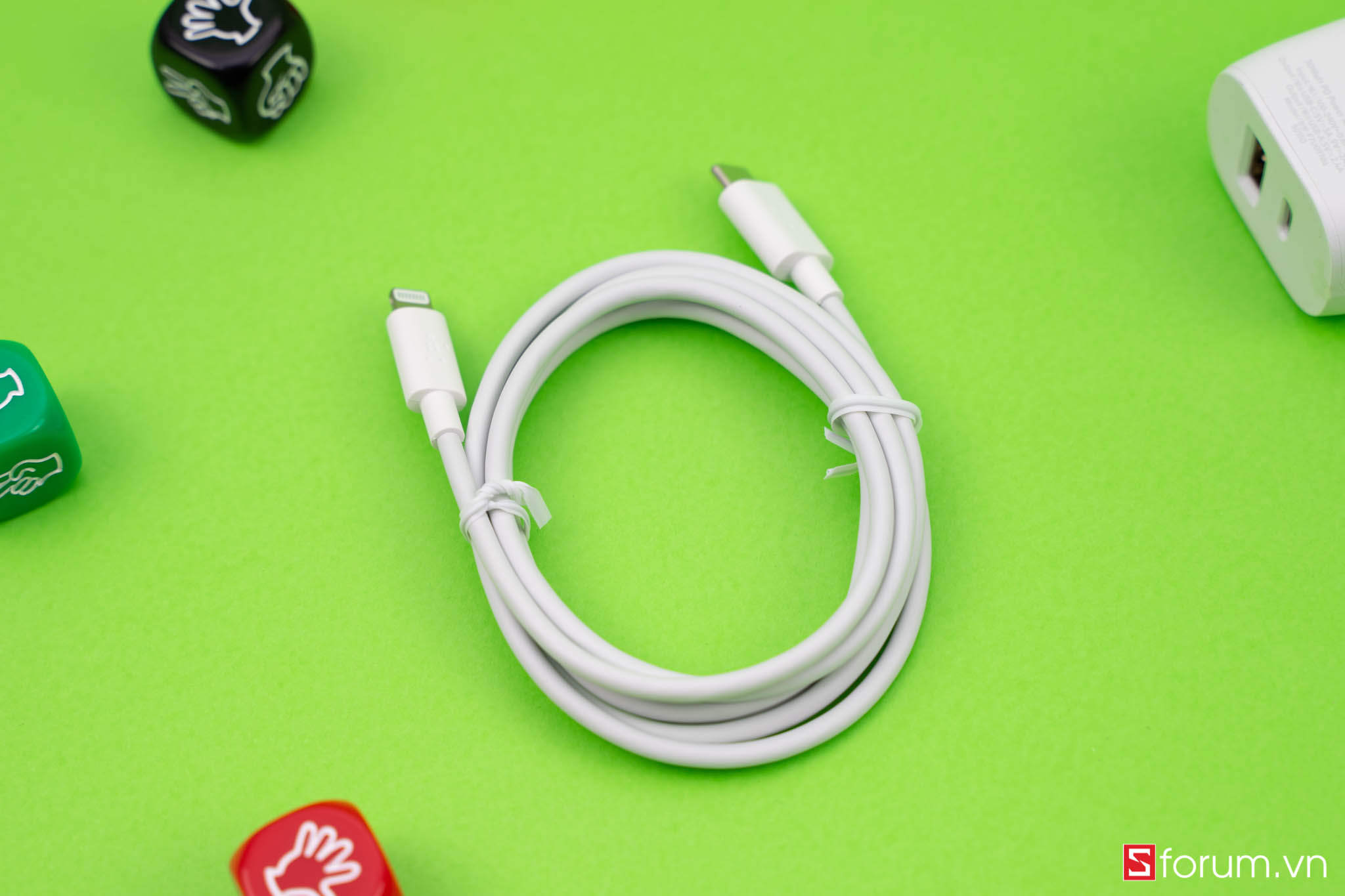 Regarding the charging cord, although it is not a design cord with fabric, though wrapped outside, it can be seen that the charging cord body is quite large and larger than some Lightning to type-C cord models available on the market. The large design of the cable both helps increase the durability, the wire is difficult to "break" or break and this size also shows the good capacity of the cable, which is reasonable because according to Belkin this cord supports fast charging. very good.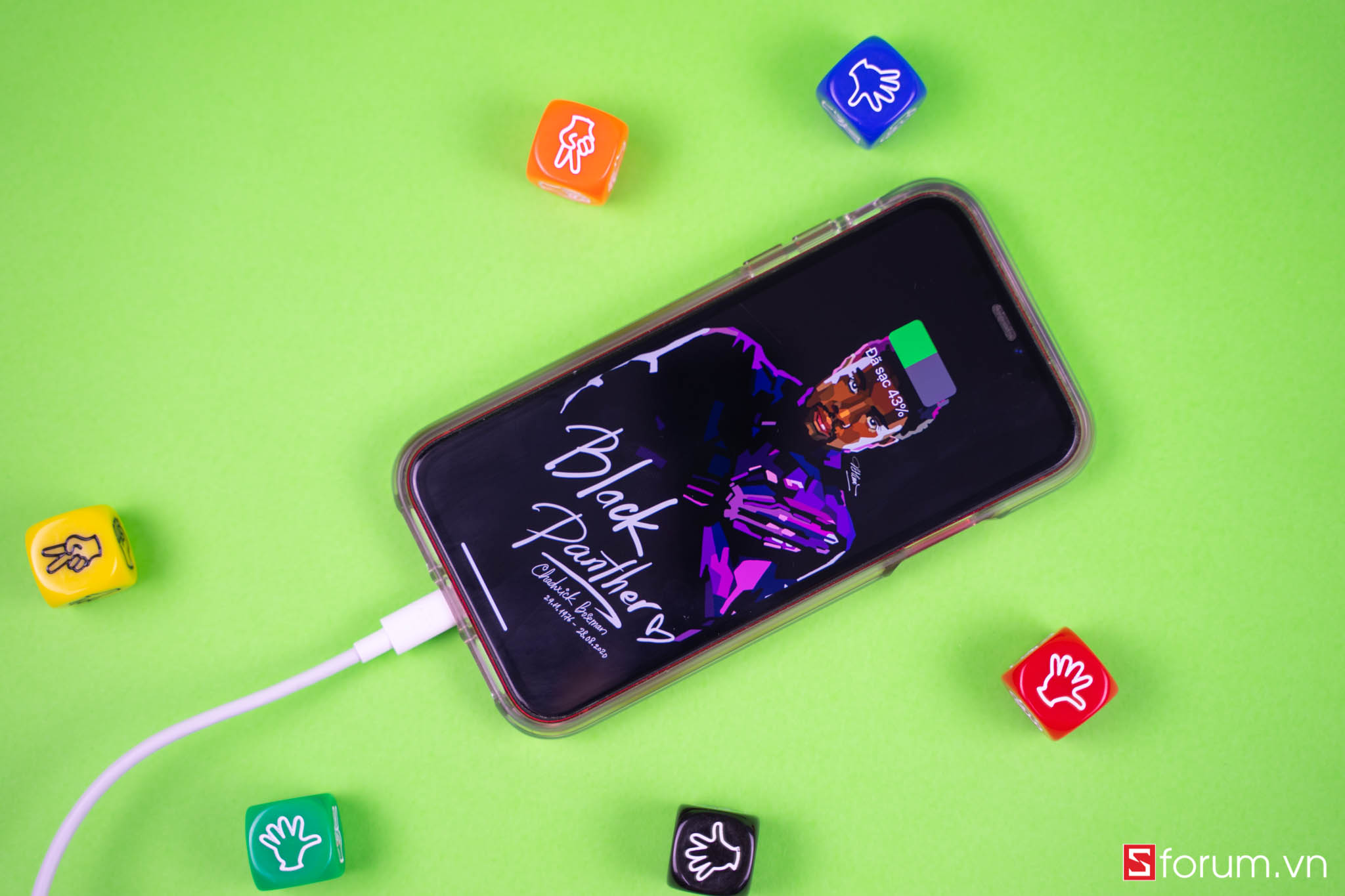 For 18W fast charging type-C port, Sforum uses iPhone 11, 3110mAh battery capacity to perform the test, discharge the product battery and start charging from 0%.
The result is that after 60 minutes of charging the device has 82% of the battery. And like other chargers, after reaching a large enough battery threshold, the device will gradually switch to normal charging. And so the total time to fully charge iPhone 11 obtained from the Belkin charger is 115 minutes, almost 2 hours.
However, with 18W PD standard fast charging technology, after only 30 minutes of charging the iPhone 11 has 52% of the battery to continue using.
Below is a graph of the iPhone 11 fully charged time from the Belkin adapter's 18W PD charging port.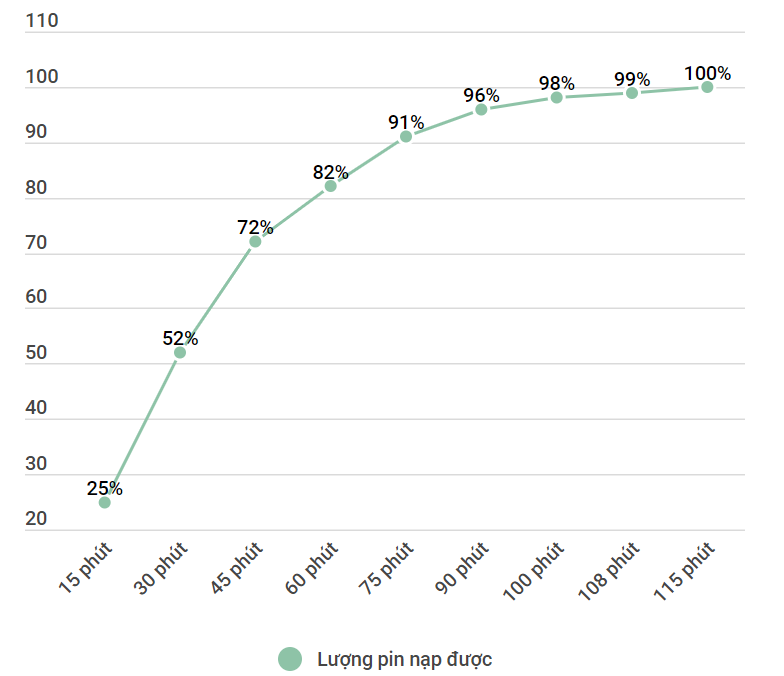 To test 12W fast charging from type-A port, Sforum chose the iPhone Xr 2940mAh battery, the iPhone model only supports fast charging up to 15W, starts charging from 1%.
The results are also extremely impressive, the total time to fully charge the iPhone Xr is 118 minutes, the device achieved 82% after exactly 60 minutes of charging.
Surprisingly, although the charging adapter only supports 12W, after 30 minutes of charging the device still gets 54% of the battery, this result is almost similar to the 15W charger corresponding to the level of power supported by the iPhone XR.
In simple words, the 12W charger on Belkin is as efficient as 15W charging.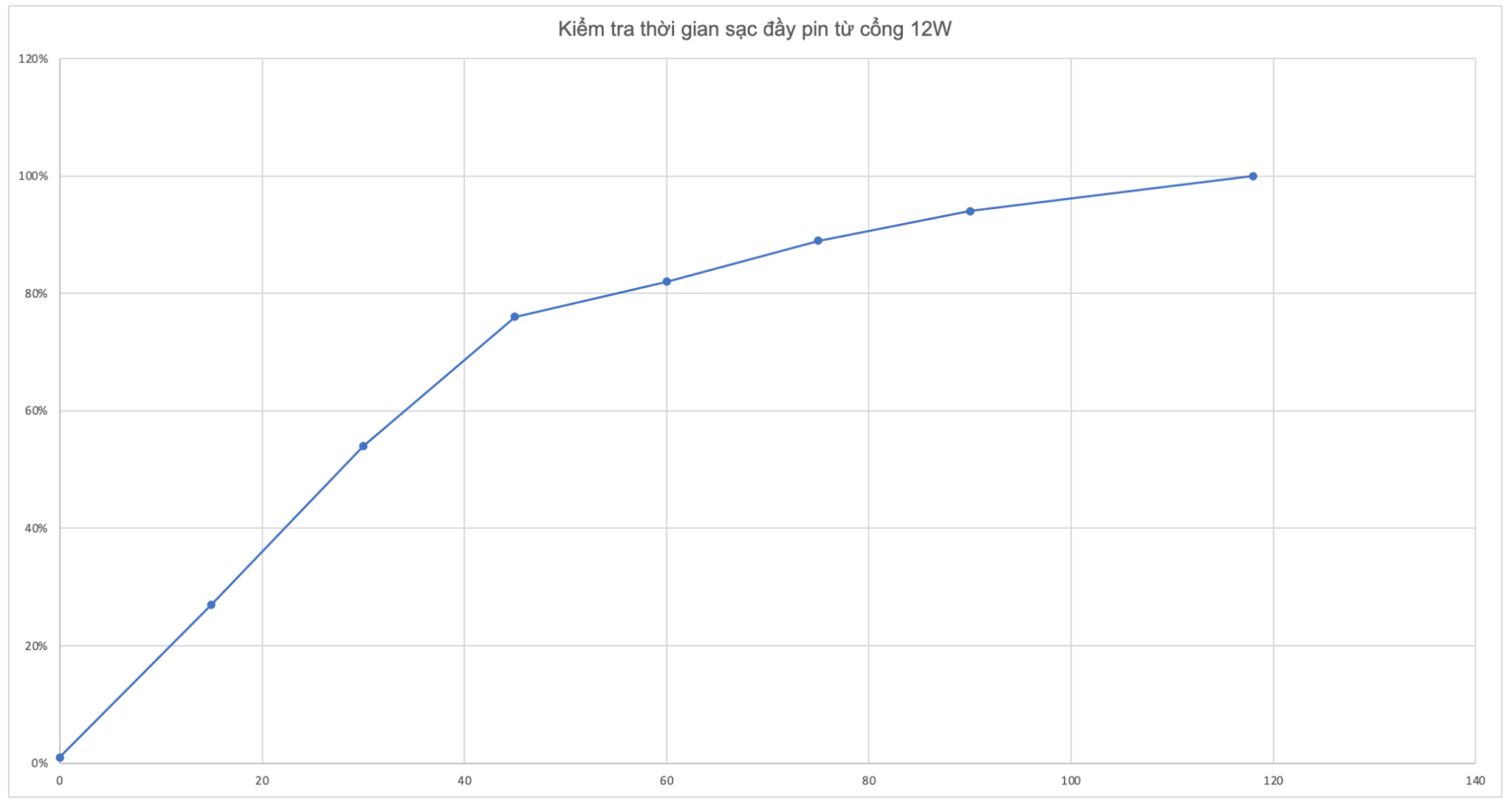 In terms of efficiency and convenience, it is clear that the Belkin 30W is quite comprehensive. Users not only charge themselves but also charge another device. And yet, the price for the combo, including a 2-port charger and a C to Lightning cable, is just over 1 million dong. Meanwhile, Apple's 1-port 18W fast charging adapter sold in Vietnam is up to 990,000 VND (not included with charging cable).
And so, if your iPhone 12 series really doesn't come with an adapter and charging cable, don't worry, Belkin USB-C + USB-A Wall Charger 30W will be the "perfect" alternative for you, no. Only the extra charging port, but the cost is also very reasonable when buying genuine.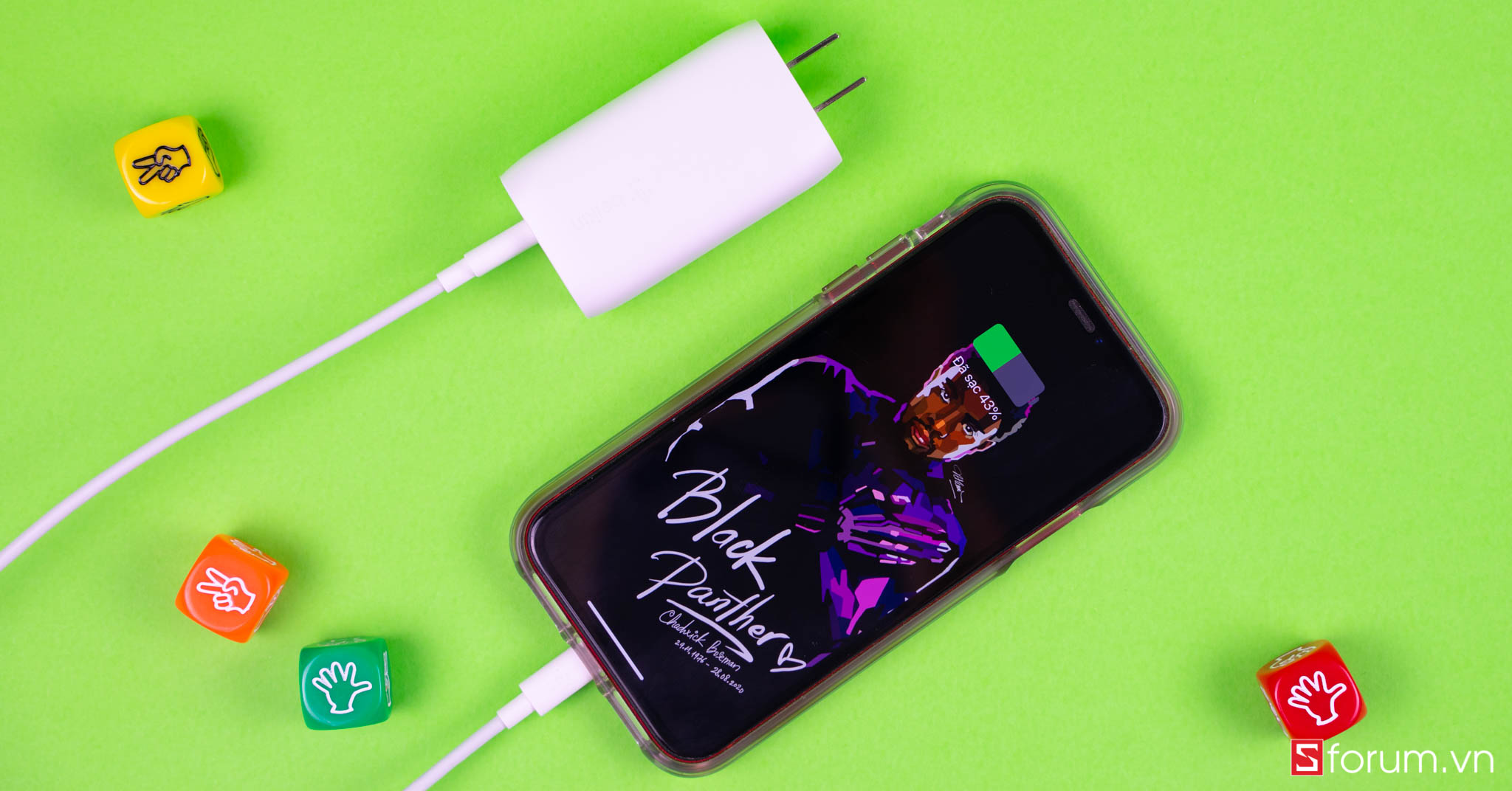 Sforum also reiterated that Belkin is one of the very few accessory brands displayed by Apple at the Apple Store, so in terms of quality, users can be completely assured.
On the west is a quick-charge combo review featuring a 30W adapter and a dedicated charging cable for the iPhone 12 series and models that support fast charging.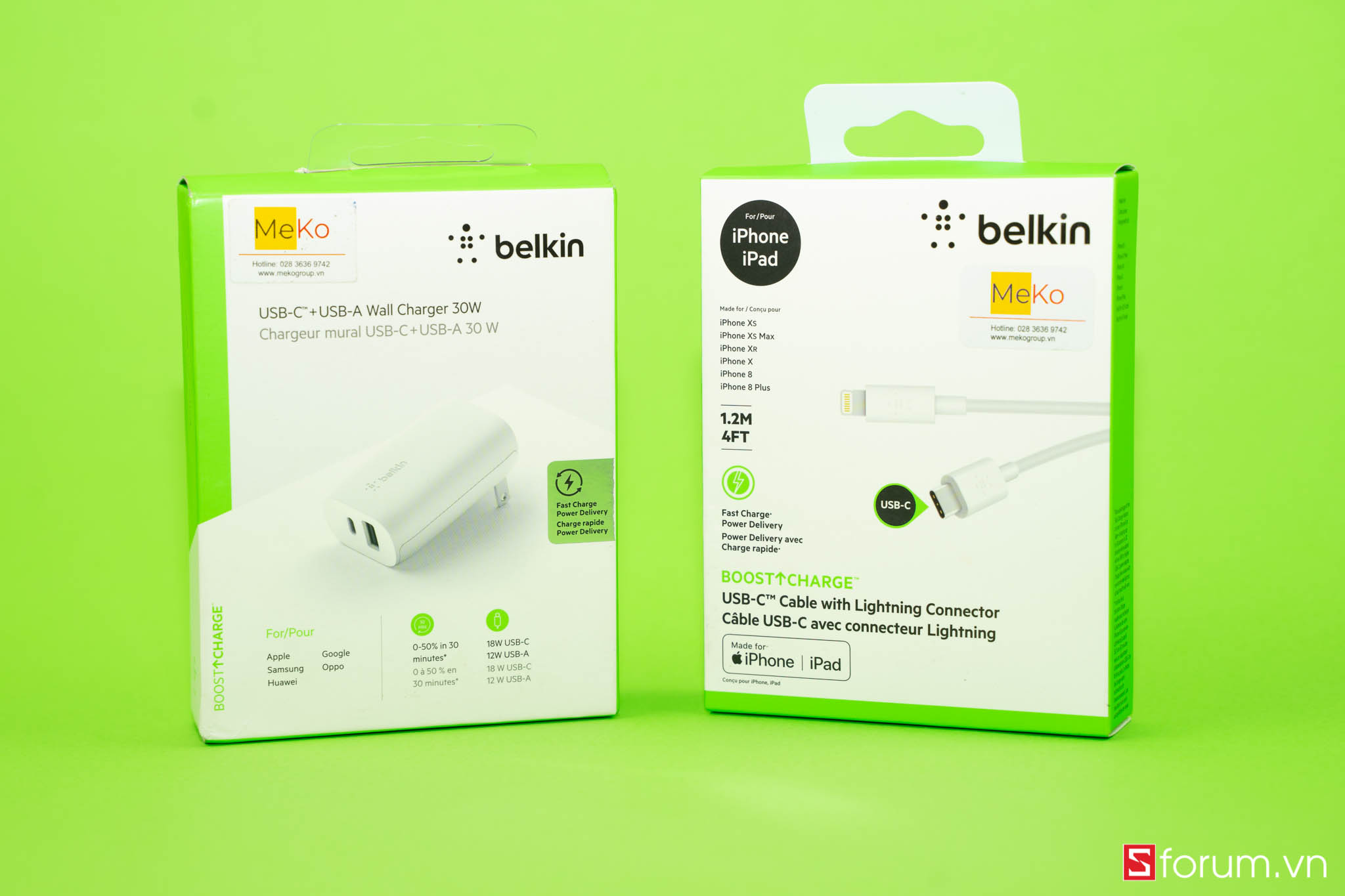 If you are interested in Belkin 30W charger, readers can refer to the price and promotions right at the link below.
BUY BELKIN 2 30W PORT GOOD PRICE
BUY THE ULTIMATE LIGHTNING BELKIN CABLE
---
_ Join the group Discuss CellphoneS technology: Here
_ Like / follow fanpage Sforum.vn: FB.com/SforumTech


KiPa