(Techz.vn) Yamaha has upgraded its flagship model to counterbalance the Honda Air Blade 125 model.

Besides Honda, Yamaha is one of the motorcycle manufacturers with a large market share. However, the scooter line, this car company seems to be weaker than the competition. Therefore, Yamaha always tries to upgrade its scooter models.
Recently, the company has just made a slight upgrade to the Yamaha Mio model by adding new color options in the Indonesian market.
With a price of Rs 16,215 million (26.2 million), this model is considered a "trump card" to compete with the Honda Air Blade 125 2020.With the addition of new colors such as metallic gray, metallic red Type, Metallic White, Metallic Black and Matte Silver, this model will reach the eyes of more customers.
Satriadi, Deputy Marketing Director of Yamaha Indonesia, also affirmed to continue maximizing services to increase customer satisfaction and demand.
So what kind of weapon is this model equipped to fight the Honda Air Blade 125 2020 in the 'country of thousands of islands'?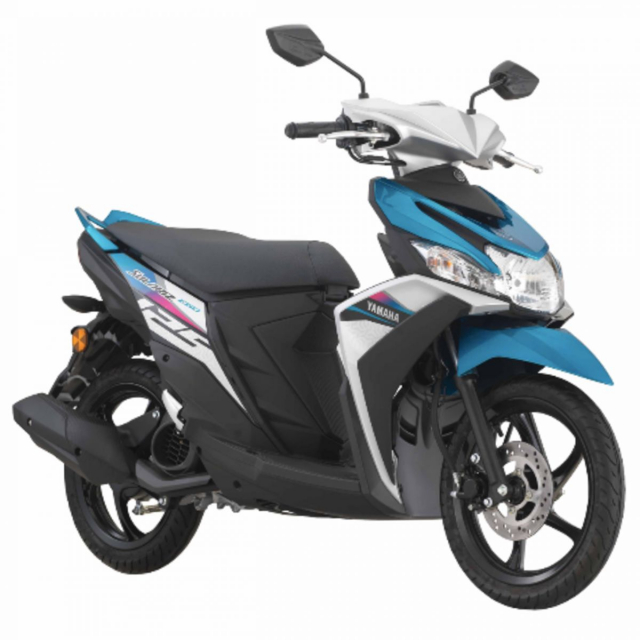 2020 Yamaha Mio M3 features Blue Core technology, significant fuel savings. At the heart of the car is a 125 cc SOHC engine, the power can create 9.3 horsepower and 9.6 Nm of torque. Fuel tank capacity of 4.2 liters.
In addition, this is also a model equipped with advanced features such as: Smart Stand Side Switch, which can automatically switch off when being brushed, safe for children and operators.
.