The latest Adventure series of Chinese automaker CFMoto 800MT Adventure has revealed some real pictures. CFMoto 800MT Adventure uses the same chassis set with the same details as KTM 790 Adventure.
In recent times, there have been rumors that CFMoto is currently researching and developing an ADV line, powered by an engine from KTM. As of today, the images of CFMoto 800MT Adventure have just been revealed that have officially confirmed this rumor.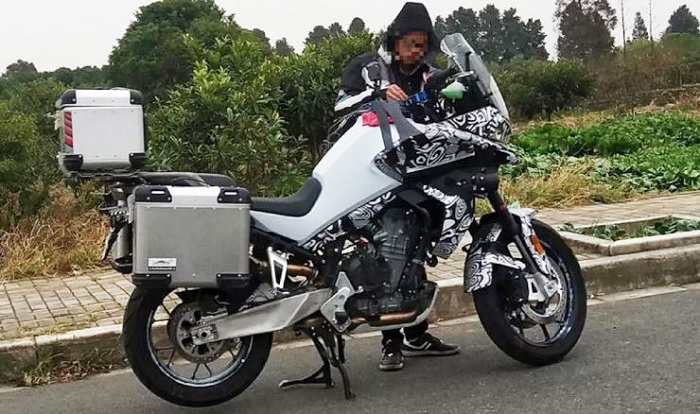 In terms of design, CFMoto 800MT Adventure has an appearance similar to 650MT previously launched. Relatively large vehicle size with a high saddle position, along with a higher arranged lamp head. Making the car more ADV-like is equipped with a large windshield, large fuel tank and 3 large storage containers at the back. However, these newly revealed images of CFMoto 800MT Adventure are most likely just test versions.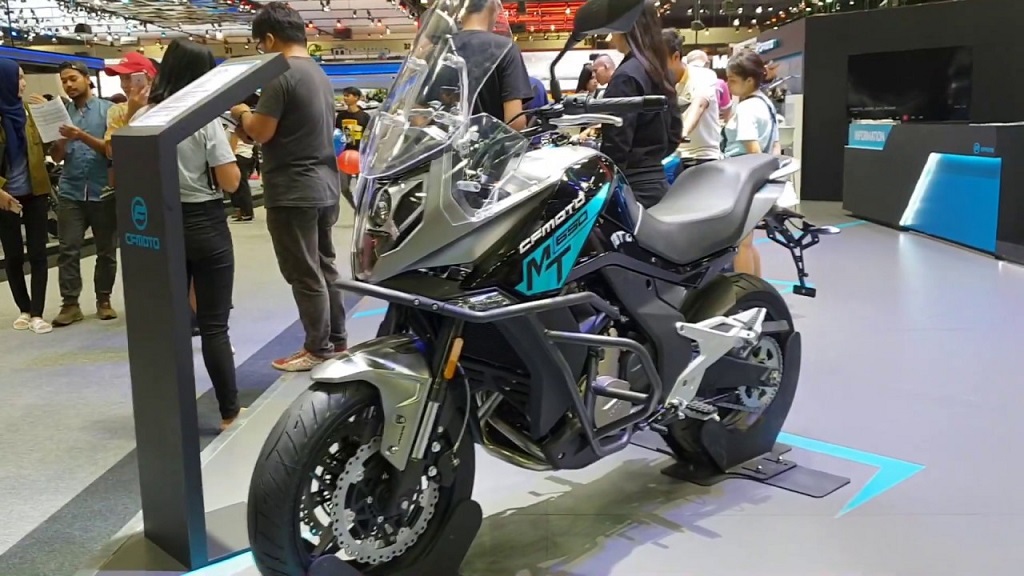 As a leading CFMoto series of vehicles, 800MT Adventure will likely also own a range of equipment to assist the driver from 650MT as a whole new digital instrument cluster with different driving modes.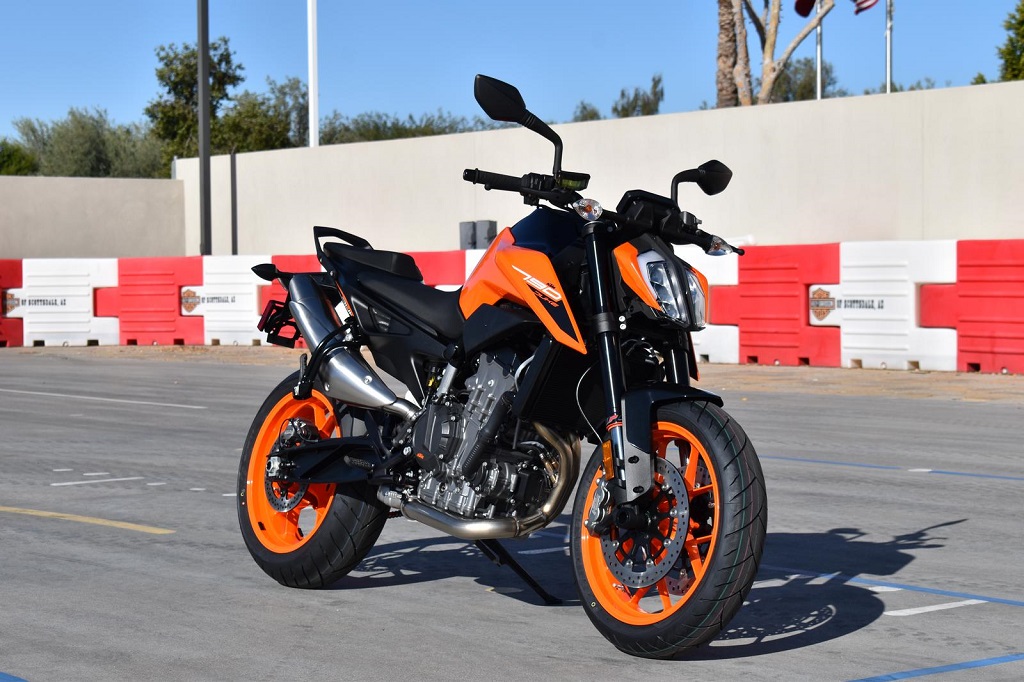 As can be seen in the photo, the CFMoto 800MT Adventure uses the LC8c engine currently fitted to the KTM 790 Duke and 790 Adventure. This LC8c engine produces a maximum power of 94 hp on 790 Adventure. However, it is possible that the LC8c engine on CFMoto 800MT Adventure will be tweaked to produce lower power levels and torque specifications, which are suitable for distribution in Asian markets, especially China.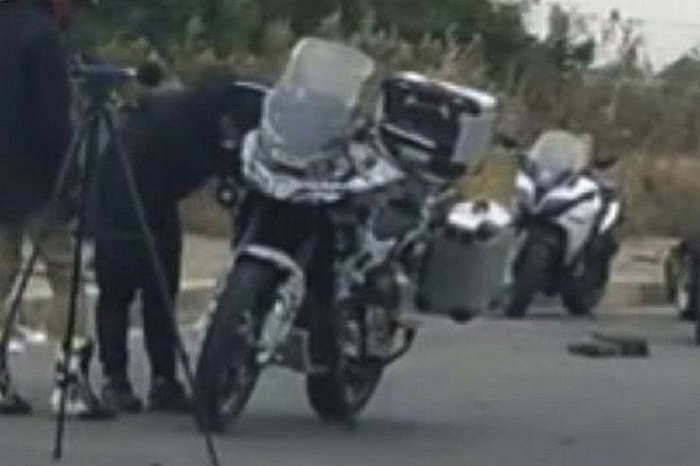 Besides, CFMoto 800MT Adventure uses cast alloy wheels, instead of spokes. This means that 800MT Adventure will be used primarily on the road, instead of off-road like the ADV cars from KTM.
CFMoto has also officially launched the highly anticipated Sport-bike model including: CFMoto 250SR and CFMoto 300SR. See more details in the link below …
CFMoto suddenly launched two sportbike models 250SR and 300SR
According to the information released from the CFMoto brand, it is expected that the CFMoto 800MT Adventure will be introduced to the market in September and may soon be genuine distribution by CFMoto Vietnam. Motosaigon continues to update.
CFMOTO will distribute genuine 700CL-X in Vietnam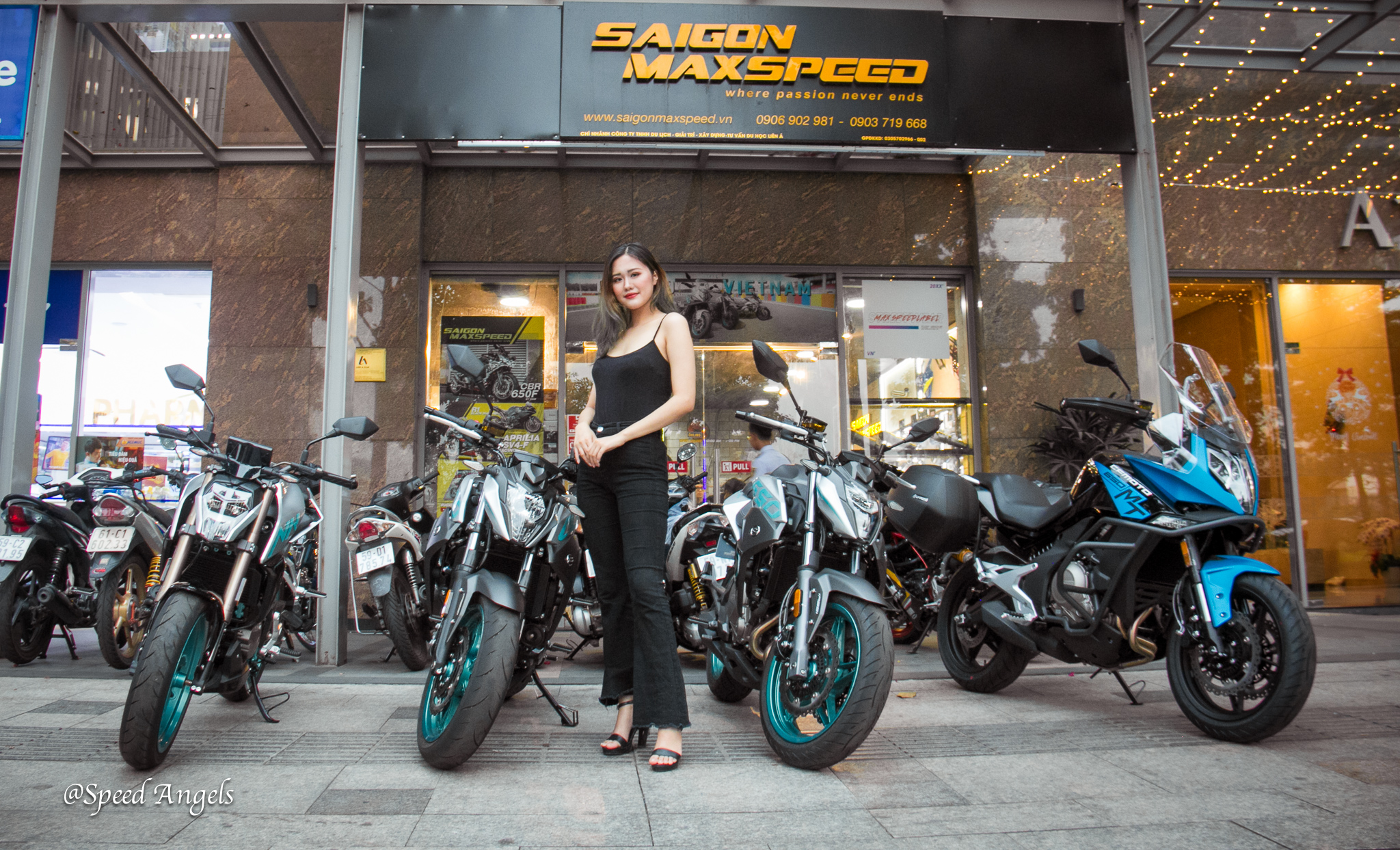 04 models are being genuine CFMOTO Vietnam distributed (from left to right): CF 250NK, CF 400NK, CF 650NK and CF 650MT. All 4 latest CFMOTO models are available at the store Saigon Maxspeed number 74 Nguyen Co Thach, An Loi Dong Ward, Sala Urban Area District 2.