Recently, a photo of a blue card that looks like a bank card with the words Lotus and the six-pointed lotus symbol on the right corner has appeared on social networks, attracting the attention of many people. Many people believe that this is an invitation to attend the launch of MXH Lotus on September 16.
Not long after that, a video suddenly appeared, solving the mystery of the Lotus green card. In the video, the Lotus Blue card makes many people surprised by its bizarre strangeness.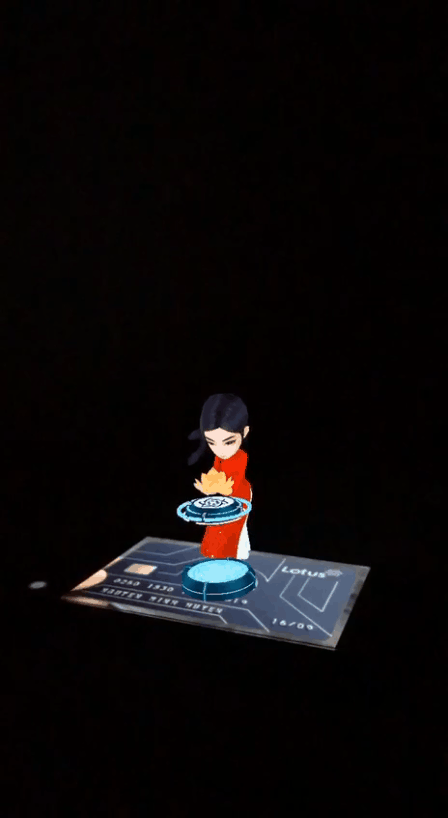 Surely many people realize this is a result of augmented reality (AR) effect. When you use the camera in the direction to scan on the center icon bearing the lightning image of the card, the results will show up about the launch of MXH Lotus.
Currently, only those guests who are invited to receive this invitation card will know exactly how to find specific effects and triggers.
Up to 1200 Lotus cards will be released for guests attending the event. Invitation card has 2 versions including hard card and online invitation card. Both can reproduce the AR effect through the camera.
How MXH Lotus protects users, there is a "green tick" for authenticating the owner, not selling user data
Lotus – a 'made in Vietnam' social network has opened an account registration and trial
.