CFMoto 1250 is a touring bike of the Touring line, which is considered to be the largest cylinder model ever of the Chinese brand. Recently, the CFMoto 1250 brought a surprise to the extremely detailed design, especially the presence of a completely new V-Twin engine block.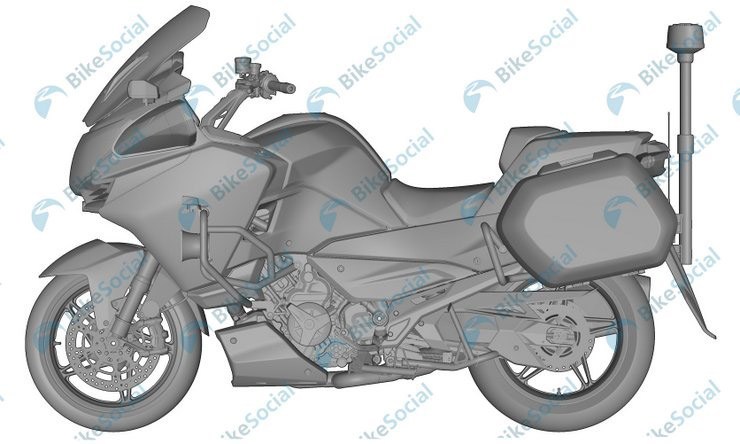 In the past two years, Chinese automaker CFMoto has continuously announced the models with LC8 V-Twin engine block developed on the V-Twin platform of the KTM brand from Austria. The most recent was the design of the CFMoto 1250, considered the largest touring car in the CFMoto product line – using the powerful V-Twin engine.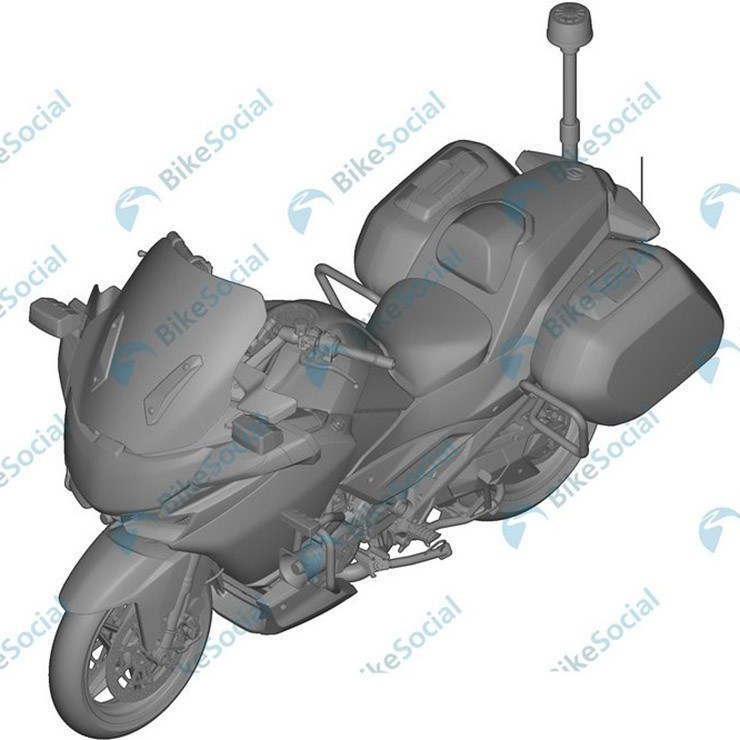 The design drawings of the CFMoto 1250 suddenly appeared on BikeSocial, the reason being attributed to CFMoto is a bright candidate of the Chinese Government in providing new motor vehicles for the police force of this country. And of course, the CFMoto 1250 will be the touring bike used by the police force to perform the task.
Before that, CFMoto was considered to have a very good relationship with the Chinese Government when it supplied the 650TR model with 650cc 2-cylinder engine as the preferred means of guidance to the police in 2014. Shortly thereafter , CFMoto has gradually become a major car manufacturer and is trusted by customers through publicizing the quality of motorcycle products used by the government.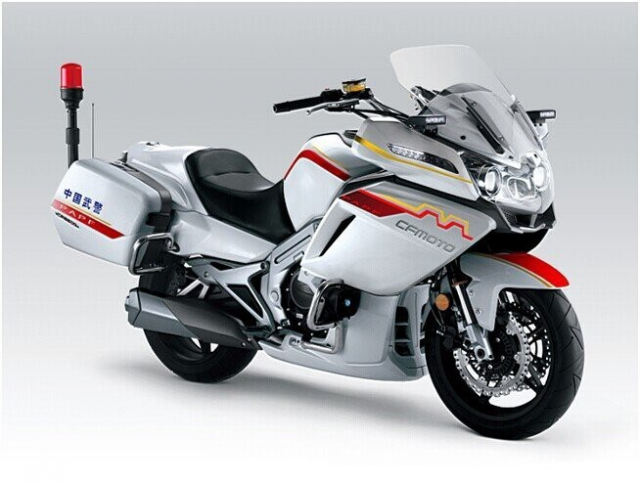 From the images of the blueprint, the CFMoto 1250 will be powered by the same engine as the KTM LC8 V-Twin. The fact that CFMoto uses the KTM LC8 code engine is not too new information, as the previous models of the Chinese automaker were said to be in cooperation with the Austrian brand – KTM. It can be seen that CFMoto is having a very good cooperation relationship with KTM, exploiting the potential from powerful engine blocks, typically LC8 V-Twin.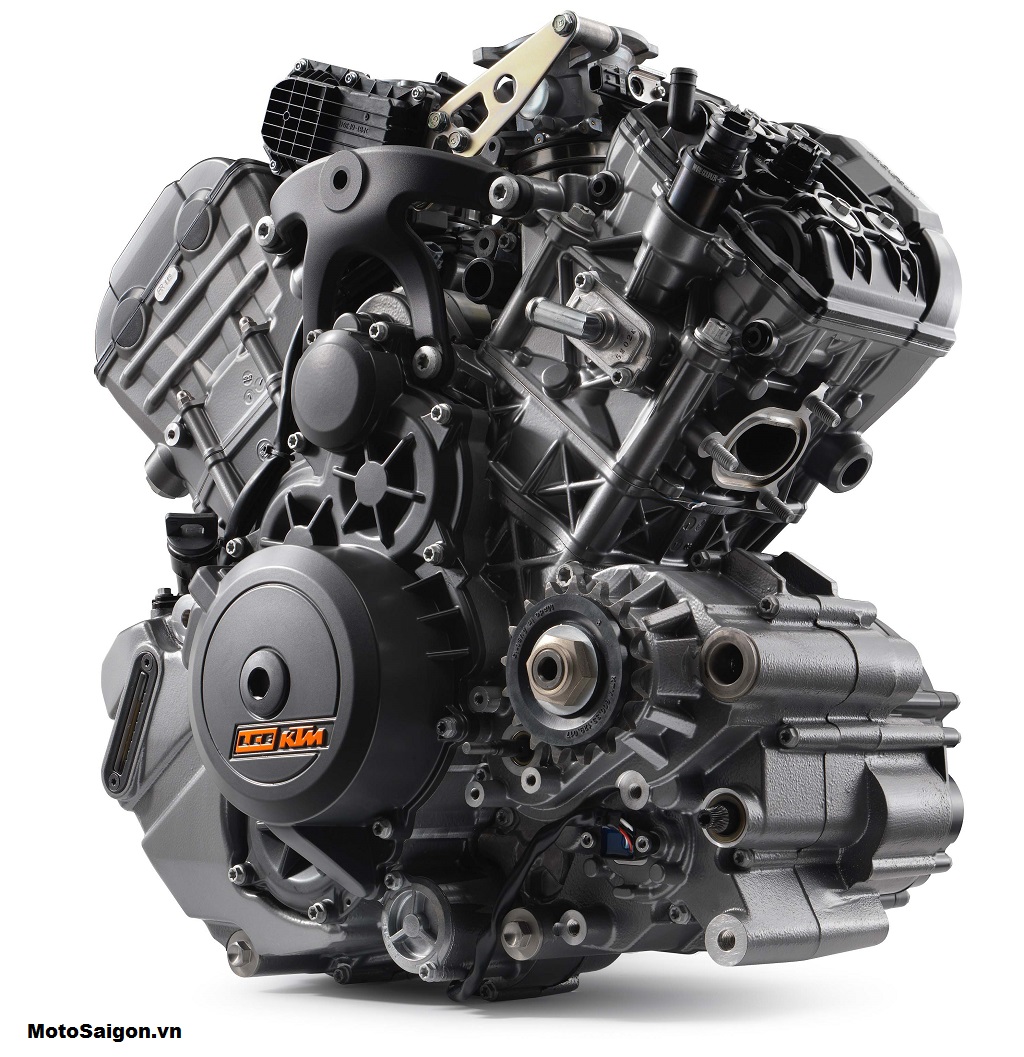 The CFMoto 1250 will be positioned as a premium touring model with a dual exhaust system positioned directly below the position of the headlights. The suspension of the car is the WP brand that is used by many KTM models. Front and rear disc brake system ensures safety.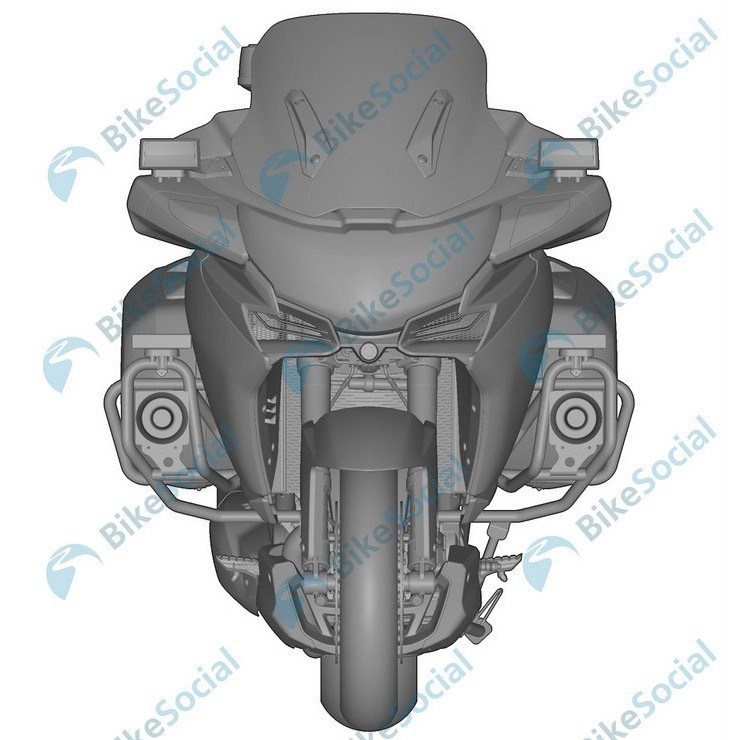 Other details include a large windshield, large fuel tank with a muscular and bunker design, a 2-level saddle combined with a tall steering wheel for a comfortable sitting position, 2 rear storage boxes, …
If the agreements to develop the CFMoto 1250 series for the Chinese police force gain approval from the Government, it is likely that this year we will witness the launch of the strongest touring pkl to from the Chinese automaker.
CFMoto 300SR is going to be available in Vietnam in June