However, things are not that simple. You can't just get old parts together with new ones and expect them to work stably together. You need to know some features and note about the compatibility between components to know which parts to keep, which parts should buy new to avoid buying or buying and then attaching not working or defective. .
In this article, I will list the main components in a PC set in order of highest reusability to least reusability, as well as some considerations. for each component for you to refer to, from there to make a more reasonable decision when shopping.
The top candidates that you definitely hold
The items on this list are the ones you should keep for use with your new PC. Some components you will find it too basic, however, sometimes buying new components will also cost a lot of money if you have modest savings.
Case and fan
It can be said that in all the components that can be used, Case is a top candidate. If your computer case is still intact, not to the point of distortion, rust, etc. is generally good, then there is no reason to spend money buying a new case (unless you want another nice and flashy case :)).
However, if you own the old cases as in the example below, you should also consider switching to a new case that is spacious, airy and more quality. Because the old cases are not really designed to be user-friendly, especially by today's gamers. Most of you now more or less want to own a case that shows off the hardware inside than the case, just stuff all the components inside and close the lid. That is not to mention that sometimes some old cases do not even have standard motherboard sizes, and this is also an important factor to consider.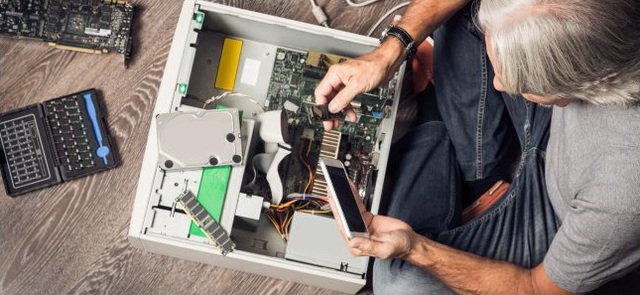 On the other hand, today's modern cases are designed to attach internal components more easily, optimize airflow better, and even manage wiring.
If you already have a case that meets all of the above factors, there is no reason to spend money to buy a new case. Unless you have a broken case or you want to lift a new case bigger, with LED lights, full glass, or a Type-C connector for example.
Computer power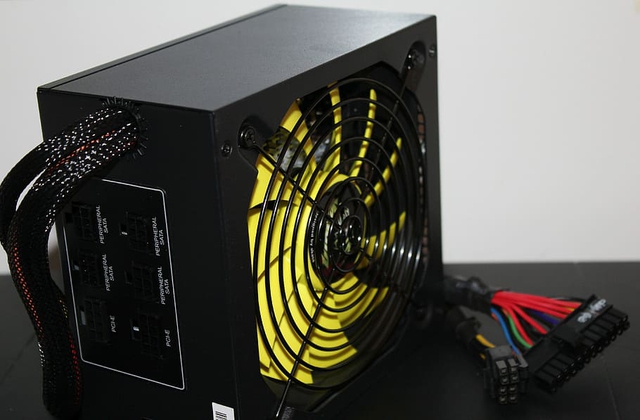 PSU or computer power is probably the most valuable component to keep when buying a new PC, of ​​course it depends on certain cases. The first case is that your power supply is still under warranty. Typically, a power supply will have a warranty period of up to 10 years, which means you can reuse it across many different PC sets without thinking much.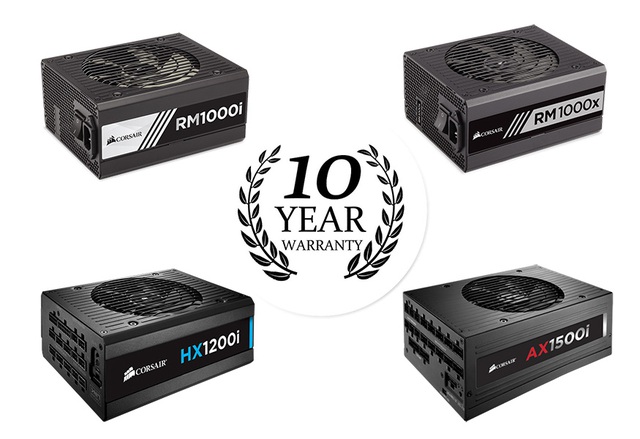 The second case is the power supply. If your old power supply doesn't have the power to handle the monster of your new PC, switch to a power supply with more power to make sure your hardware components run at full performance. for me.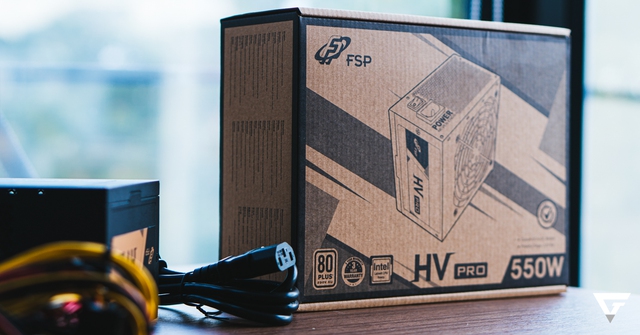 The last case that you should keep in mind is to check that the power supply you are using is Fully modular, Semi modular or Non modular. If you are using non-modular sources you may consider switching to another source.
Fully modular and Semi modular sources allow you to comfortably and freely choose the right wires to go inside the case, thereby reducing the level of clutter and making the wiring easier and easier to manage. than.
You can learn more about Fully modular, Semi modular and Non modular sources and their advantages and disadvantages here.
Candidates for which you can hold
After a quick look at some of the best "should keep" candidates in the village, we will now check out the "probably should keep" candidates in the village. You should also note that when keeping the following components… it still works fine, only it may not buff up PC performance as you would expect in new PCs.
Graphics card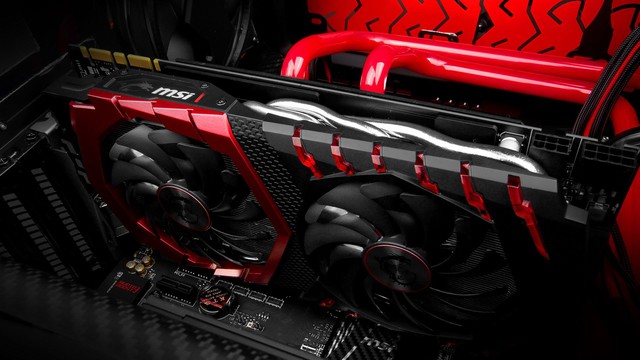 It can be said that the graphics card is probably the component that you can easily decide whether to keep or buy the newest. If you play games that are more CPU-oriented than GPU like Civilization VI for example, you can comfortably keep and continue to use your current graphics card as long as it can keep your game running. good.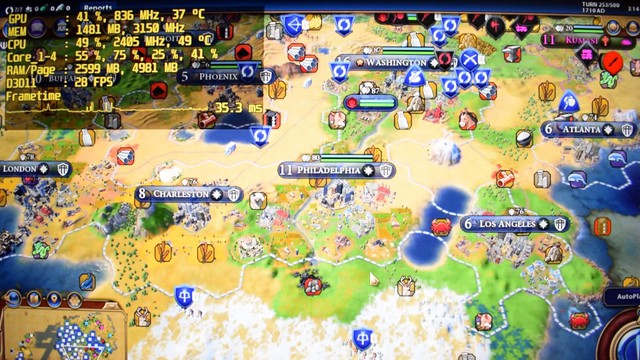 Conversely, if you want to play GPU-heavy games, then it's best to check the minimum specs of that game to see how much time you have left before you actually need a card. New graphics. Once the AAA titles' minimum specs have surpassed your graphics card's model number, it's time to get a new one. However, you can resist an extra wave or two of the game's updates if you're still struggling with the economy.
Hard Drive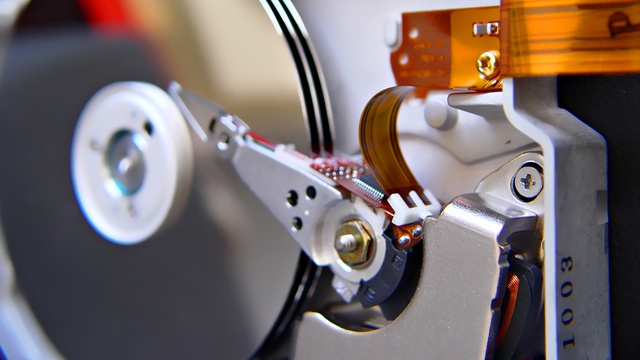 You can reuse the hard drive from the old PC to the new one because it's the easiest component to switch between two computers. However, there are a few issues that you need to consider, so I don't list your hard drive as a "should keep."
The type of hard drive that you should not continue to use is the one you use to boot Windows itself, because it must work continuously and risk the most errors. Besides, the current SSD hard drives are also quite cheap, so you can also easily choose a good SSD to install Win at a reasonable price. And if your 2nd hard drive is still working well, this might be a good candidate for you to reuse for your new PC.
RAM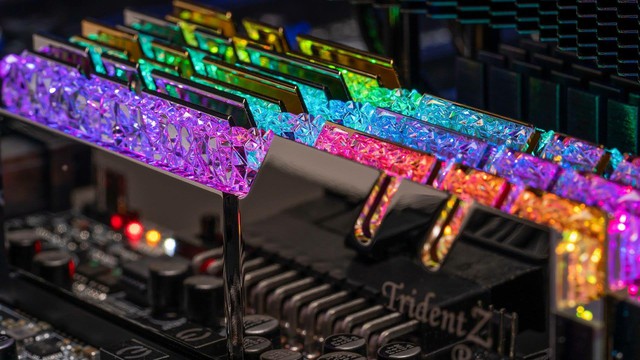 You can completely reuse RAM because this is a stable component that has not changed much. Or to say more specifically, the standard of RAM does not change regularly like the generations CPU or GPU. Only when you keep the RAM, you should check if the old RAM standard is compatible with the new motherboard or not. For example, a standard DDR3 RAM stick will definitely not work if you attach it to a motherboard using the DDR4 standard.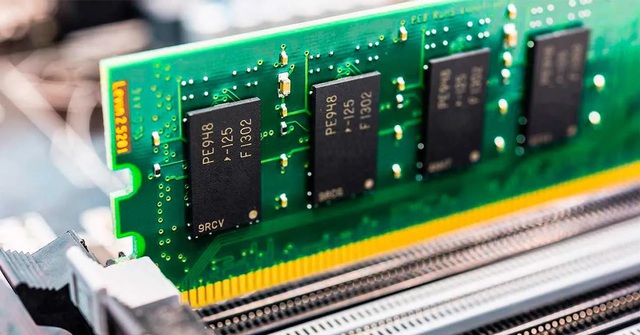 You should also note that the current price of RAM is also stable, if you are planning to save money by reusing other components, you should consider upgrading RAM.
CPU heatsink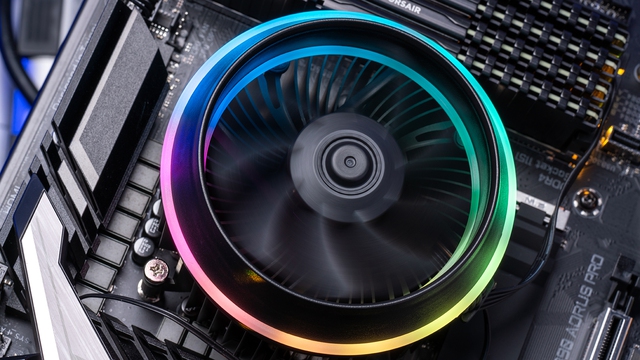 CPU heatsinks are quite expensive, if the old heatsink is still in good use, you don't need to buy a new heatsink and just use it again. However, you should also note that the old heatsink must meet 2 conditions that is enough cooling performance for the new CPU and fit into the socket of the new motherboard.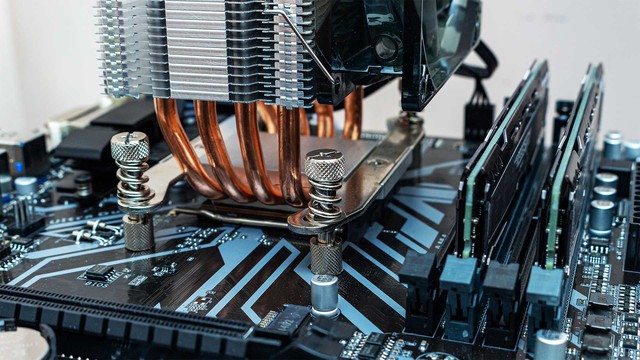 Another important thing to remember is that out of all the components, the heat sink is the one you don't want to break down the most. Because once the heatsink fails unexpectedly, there's a high chance it will drag your brand-new CPU down. Therefore, a new heatsink will probably be more reliable for this job.
Candidates you should not keep: CPU and motherboard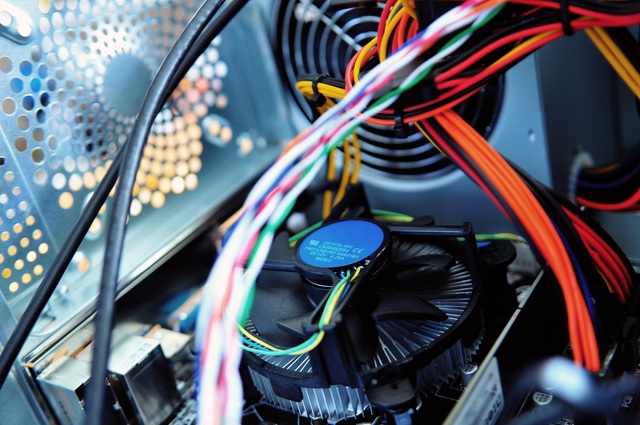 Now we will go to the part of the components that you should replace are the CPU and motherboard, even though they are in good working order now.
That said, doesn't mean you can't use this old CPU and motherboard for a 2nd build with other spare parts. So why shouldn't we keep the CPU and motherboard to save money when buying a new machine? That's because the CPU is one of the keys to the performance of a PC, and this is also the reason why you decided to buy a new PC in the first place, it's all about the "performance boost" story.
Besides, if you keep the CPU, you will definitely keep the motherboard because there is no reason to spend extra money to buy a new motherboard while the old motherboard still carries the CPU. there. Plus when you keep the CPU and motherboard it's more like upgrading your existing PC than buying a new one.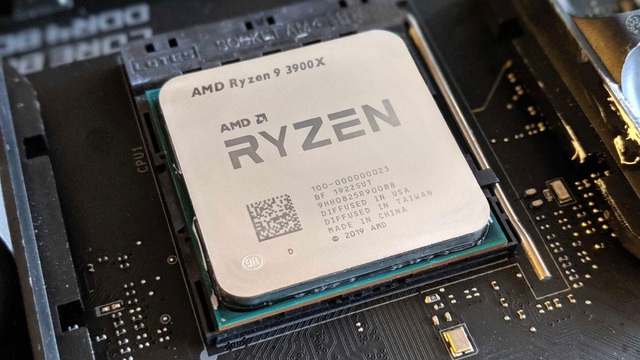 Of course there are exceptions, for example, if your old PC is using a high-end CPU like the Ryzen 9 3900X, it wouldn't be strange if you want to reuse this CPU for a new PC.
Upgrade VS buy a new PC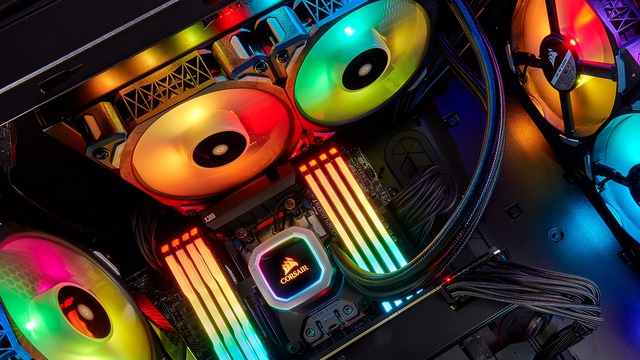 There are many components that you can consider to reuse in a new computer. Just keep in mind, however, that there is a fine line between upgrading and buying completely new when reusing old parts.
You can replace the entire "suitcase" to build a brand new PC, even if it costs a little money or you can take advantage of old components to reduce costs, or you can simply is a slight upgrade to the current PC suite. It doesn't matter which way you choose, just keep in mind that if you keep too many old components, the performance of your PC will not increase as expected. on a new PC.
Thank you for watching!
Source howtgeek compiled Gearvn