Released over the weekend, Mass Effect Legendary Edition has received a lot of positive feedback from gamers as well as critics. According to aggregate scores on Metacritic, this game received an average score of 89/100. This is absolutely worthy of being the best blockbuster this May.
Summary of scores of Mass Effect Legendary Edition on prestigious magazines:
Game Informer: 90/100
European IGN: 90/100
The Games Machine: 87/100
GameSpot: 85/100
GameStar: 85/100
Jeuxvideo.com: 80/100
PCGamesN: 80/100
SpazioGames: 75/100
Mass Effect Legendary Edition is an improved version of BioWare's iconic trilogy of sci-fi games. Gamers will be able to experience the game on PC, Xbox One, and PlayStation 4 as well as PS5 and Xbox Series X/S via same-day forward compatibility.
Legendary Edition is a complete overhaul that focuses on visuals and fidelity of the series, and adds 4K Ultra HD with HDR support to all three games. The developers at BioWare upgraded the majority of the characters, smoothed the textures, and added features like Ambient Occlusion and Subsurface scattering to make the environment more vivid. The result of this upgrade is 3 games with beautiful graphics despite being relatively old.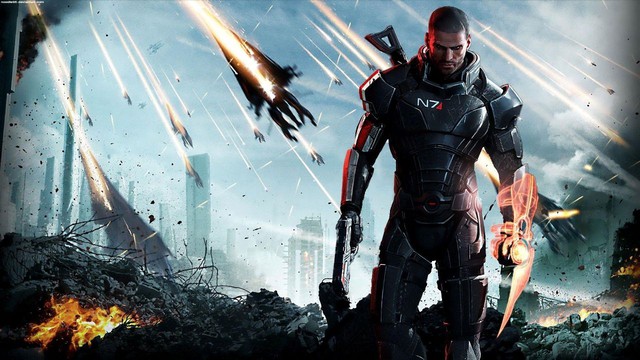 Legendary Edition also addresses a number of complaints from longtime fans of the series. In addition, the PC version will support gamepads, 21:9 widescreen settings, and DirectX 11. The original Mass Effect focuses less on the shooter array than the later installments, so the developers have Combat tweaks in the first game to feel smoother, including improved gun zoom and HUD.