Currently, there are many ways to resize images on the computer such as using the website to resize images or using software, Photoshop. In this article, ElectrodealPro will guide how to change images with Paint tool.
Related posts
Guide to batch resize photos in Photoshop
The shortcuts to save files, save images in Photoshop CC 2020
How to fix red eye on photos in Photoshop CC 2020
How to join photos in Photoshop CC 2020
How to fix backlit in Photoshop CC 2020
Photo editing including photo resizing currently has a lot of software do like Photoshop, PhotoScape, Fotor or Paint.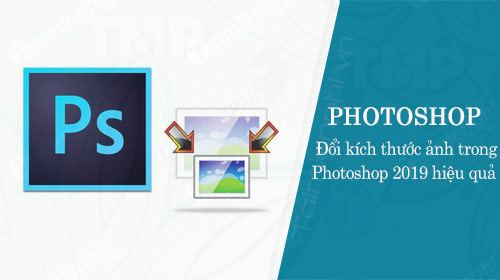 Resize an image in Photoshop 2020 effectively
However, resizing images in Photoshop has many advantages compared to using photo editing software such as Paint or PhotoScape, and Fotor to resize photoshop photos thanks to features such as customizing or customizing images. Best of all, if you know how to resize photos in Photoshop and stitch photos in Photoshop, you will easily master this impressive photo editing tool.
Resize photos in Photoshop, resize photos in Photoshop
* Resize images in Photoshop using the resizing function (Image Size).
Step 1: To resize images in Photoshop, you need to import images into the software. Click to select File >Open to open the Finder and import the images into Photoshop.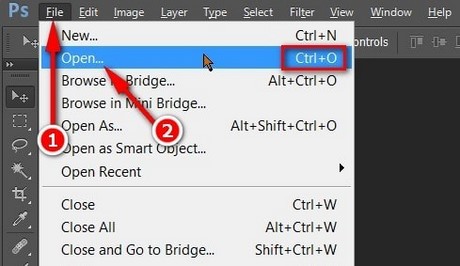 Step 2: After you put the image into Photoshop, click it Image >Image Size. To quickly activate the function Image SizeElectrodealPro recommends using Photoshop keyboard shortcuts (Ctrl + Alt + I). Remember to use regular Photoshop keyboard shortcuts to optimize your use with Photoshop.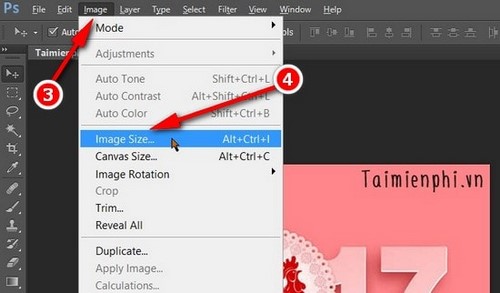 Step 3: In the window Image SizeYou just need to enter the size you want to convert into two items Width and Cao in two categories Pixel Dimesions or Document size.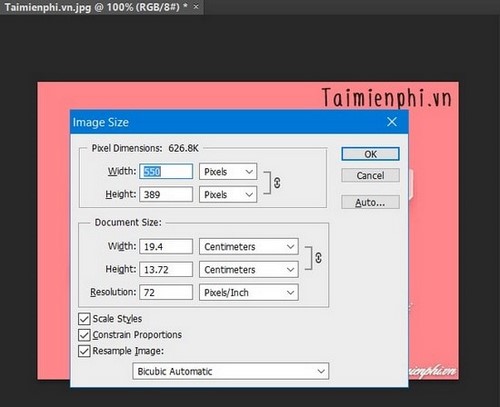 Image resizing example in Photoshop
In this example, ElectrodealPro wants to resize the image from 550 x 389 about the new image size is 330 x 233. To resize the image in Photoshop as desired, you just need to enter parameters in the two items Width and Height.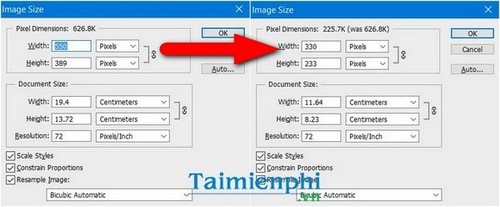 And here are the results after the user resizes the image in Photoshop.

In addition, to better understand the functions, you can learn the following information: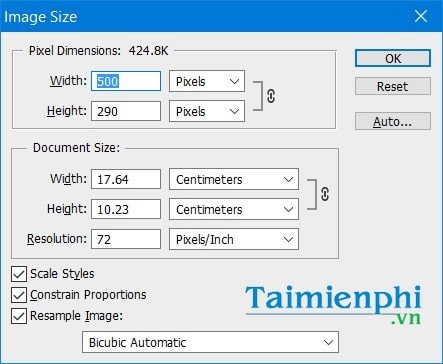 – Pixel Dimensions: The dimensions of the pixel include Width and Height. Viewers can easily observe the current image file size such as the letter K: Kilobytes, M: Megabytes or G: Gigabytes. In fact, many people are more interested in this index.
– Document Size: Overall size of the photo. Provides more customization including Width, Height and Resolution. Changing the parameters in the Document Size also makes indirect changes to Pixel Dimesions and vice versa.
This section also has many parameters to measure the dimensions of the image such as cm, mm, inch, percentage, point, …
– Scale Styles: Image's aspect ratio type (does not matter)
– Resample Image: Post-resizing with many customizations related to improving image quality after resizing images in Photoshop. Normally when resample Image is enabled, users will only be able to change the size of Document Size because this function affects all pixels in a given image.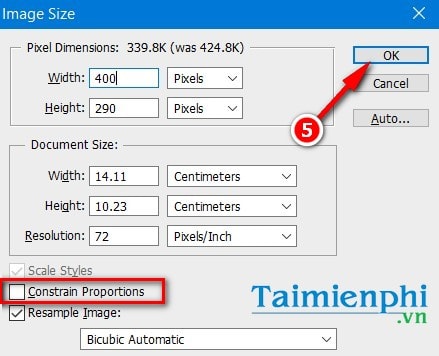 – Constrain Proportions. This function is most important when it allows you to lock the aspect ratio, i.e. when you resize the image in Photoshop according to the height, the width will also change.
Why is the Constrain Proportions function important?
You can see the lock icon appear next to the two parameters Width and Cao. If you change one of the parameters the width and height will also change.
For example, ElectrodealPro resize the word image 550 x 389 about 200 x 150. However, when setting the Width parameter to 200, Height parameter of the image does not change as desired by the user.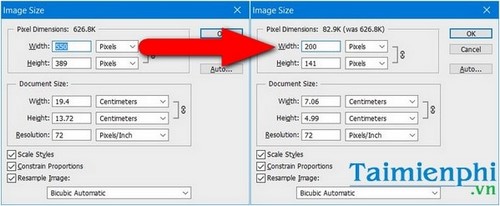 So to resize photos in Photoshop as you like, just uncheck the item Constrain Proportions, then press OK to resize the image in Photoshop.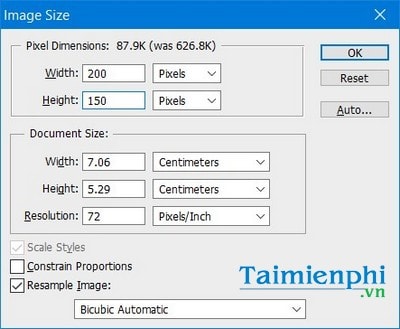 As a result, you can edit photos in Photoshop at will with size 200 x 150.

Step 4: Now after grasping the important information to resize photos in Photoshop, you can resize Photoshop images already. Finished change, press OK to see the results and save them to your computer.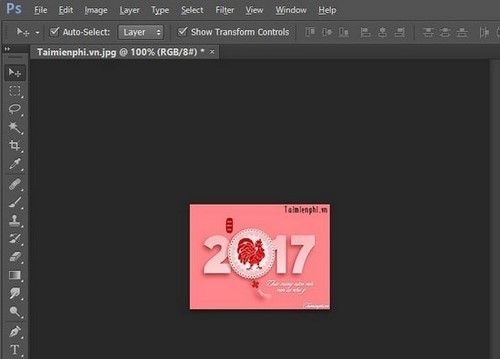 Image after resizing in Photoshop.
Once you have resized images, you can use those pictures to stitch photos in Photoshop or learn to insert text in the best proportions. Of course, users should note that resizing images in Photoshop if not careful can lead to loss of image quality and make the image look bad.
Therefore, the advice that ElectrodealPro pay attention to readers is to carefully review the image file size before saving the image in Photoshop to your computer, and use the Save for web function to know the quality of the image before saving. photos on Photoshop to your computer.
https://thuthuat.taimienphi.vn/chinh-kich-thuoc-anh-trong-photoshop-16737n.aspx
Good luck!
.