Each Resident Evil that comes out is not only an opportunity for players to find themselves in a universe that most of them cherish, but also that offered to budding modders to let their imaginations speak for themselves to offer us sometimes useful mods and other times much less, but not without a certain humor. And Resident Evil Village Fortunately, is no exception to the rule.
Obviously, it's on PC that this community of modders is gathered and although the latest addition to Capcom's successful survival-horror franchise has only been available for a few days, a number of mods, some totally wacky. , or to speak colloquially "WTF", have already emerged.
As we did for Resident Evil 2 Remake, we invite you to discover 5 of them chosen by us in this article. One thing is certain, you will no longer see Resident Evil Village the same eye after that!
We attack hard with this mod for the coup really WTF since it is a character swap, or rather a face swape to be more precise, which sees the little Rose, who we remember to be a baby, lose his face in favor of that of Chris Redfield. The result ? Images that will probably haunt us until the end of our earthly existence and even after. See for yourself how much this little joke also means huge discomfort.
Mod creator: JTeghius Kittius.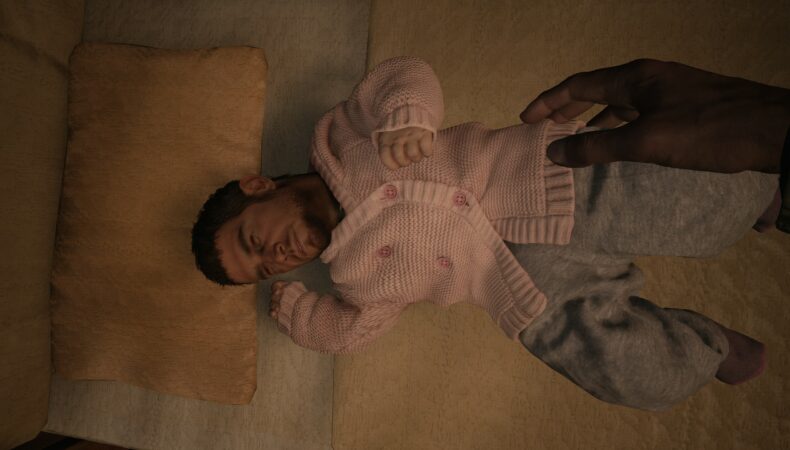 Another mod out of the twisted mind and how pleasing of a modder. Fly Swatter's, which translates to fly swatches, simply replaces the knife with one of those objects used to crush and violently kill these insects. So yes this swap is useless, but there is even more of a joke than anything else, since it echoes the fact that the Dimitrescu girls are constantly surrounded by flies and can even attack us with them. What could be better than a beautiful fly swatter that can be declined in three different colors to settle their account with these critters?
Mod Creator: EvilLord aka Stevebg23, with help from CrazyPotato.
Here is a mod that should speak to those who knew the thing about the Resident Evil 2 and 3 remakes, as well as Resistance. The famous and appreciated Banana Gun and Spoon knife is therefore making a comeback and, as its name suggests, replaces Ethan's handgun with a banana and his knife with a spoon. Is it useful? No. Is this funny? Terribly.
Mod creator: EvilLord aka Stevebg23.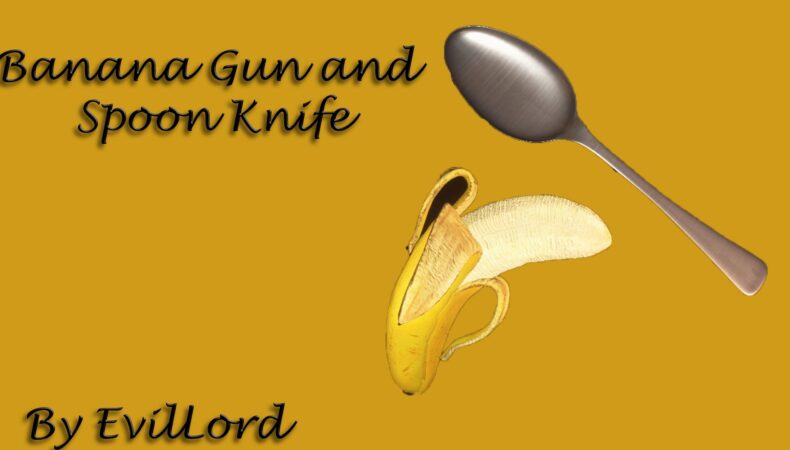 Yes, we invite you to discover two mods, because we could not decide between the two, even if one is much more WTF than the other. Pudge mask for The Duke totally changes the face of the game merchant, Le Duc, to give him the appearance of Pudge, the butcher, of Dota 2 and as much to say that he does not have a face of good luck. Then comes Merchant costume for Duke who thus dresses The Duke as the merchant of Resident Evil 4, we necessarily appreciate this tribute.
Creator of the mods: Wiwilz for the first and JWesker for the second.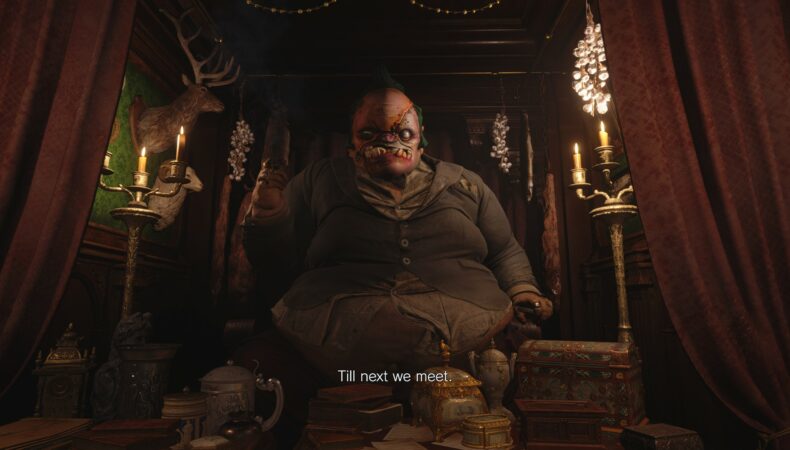 What could be better than ending up with a classic? Because Resident Evil Village will not escape the terrible Thomas the Little Train. This is a mod that swaps the face of Alcina Dimitrescu by Thomas the Little Train. Unlike the mods which saw Mister X and the Nemesis being replaced by this cartoon hero, here there is only the face that changes and that quite frankly makes the thing even more ridiculous, but also much more scary in the end.
We hesitated for a long time between this mod and a certain Lady X from ZombieAli which gives the lady a skin tone similar to that of Mister X, but the very creepy little music from the animated which is launched during the appearance of the lady of the castle finally convinced us to put forward the Count Theodora mod.
Mod creator: Crazy Potato.
There are still many other mods for Resident Evil Village and the listing above is just a small sample of what was created by modders. If you are interested in all this, go to Nexus Mods for example, even if everything is not listed there, you will surely find what you are looking for, even if residentevilmodding.boards.net is also an address to keep in mind .


Riku