Recent studies show that gamers around the world spend around 8.5 hours per week playing games on their PCs, laptops, and consoles, while console gamers can spend a little more time than that. . However, there is a problem that makes long-term gaming less good for gamers is that not many gamers bother to clean their gaming gear even after years of use. them.
Specifically, according to a study on the cleanliness of the Gaming Gear surveyed by the Betway casino site, gamers' keyboards, mice, and gamepads have 3 times more bacteria than the toilet bowl in the toilet. it also contains molds and yeasts.
Accordingly, a sample taken from the PlayStations handle showed 72.5 bacteria units, 2.4 times higher than the toilet seat. However, it is not the dirtiest place, as the researchers found that PC mice are the site of the most bacteria. On average, one mouse on average showed 247.5 bacteria units, almost the same as on kitchen surfaces. That means, gamers should pay more attention to devices that deliver their perfect gaming experience, like mice, keyboards, and especially gaming controllers.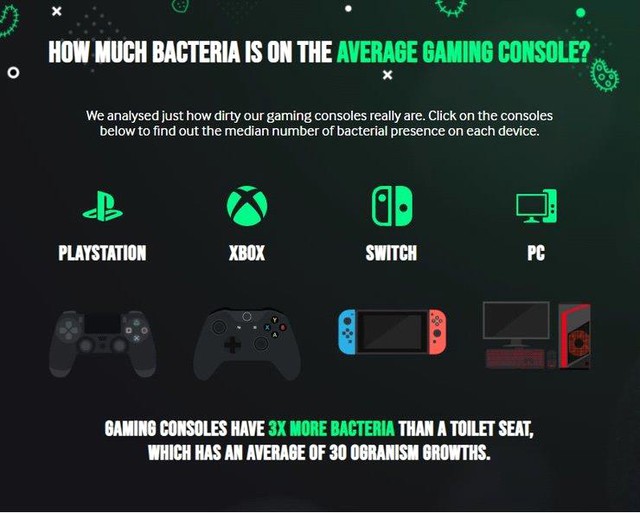 Please follow these simple steps to properly clean your Gaming Gear devices. Make sure you have completely removed the power source, battery from the device.
B1: Unplug the power, battery from your keyboard, mouse and gaming controller.
B2: Use a cloth and a little bleach-free and plastic-friendly solution (70 degree alcohol can be used) to carefully wipe around the keyboard, mouse, and handle.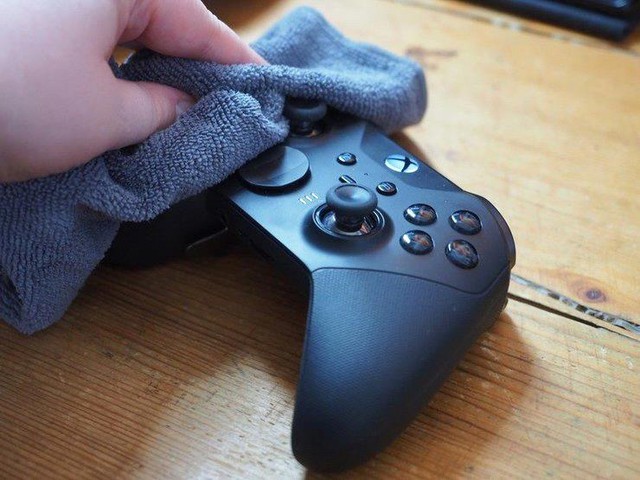 B3: Use a dry cloth to wipe dust, do not use any cleaning solution on the surface of the Gaming Gear device as it may damage the internal system of the device.
If cleaning the exterior of existing Gaming Gear devices is relatively simple, and you just need to do it with a clean cloth, 70 degree alcohol and a cotton swab, then cleaning the dust inside these gaming gear will be difficult. a little more towel. More difficult, but by no means impossible. Especially when dirt gets on the inside, on the circuit board or when you want to change the knob or analog handle of the handle. So you should go to the stores specializing in Gaming Gear so that the technical team can properly clean your device, but if you want to "love science", you can tinker with videos on Youtube. , it will be extremely helpful.