AppLovin's entry into the domestic game market should start with "Love Ball".
First, in February 2018, a small game called "Love Ball" was quietly launched. In April, it became virally popular in overseas markets. Then, in May and June, it continued to rank first in the overseas domestic game download list. This Chinese studio named SuperTapx has demonstrated a blockbuster explosive power. So far, "Love Ball" has been downloaded more than 100 million on GooglePlay, and the later "Happy Water Cup" has taken a step further. SuperTapx enjoyed China for a time. The reputation of voodoo.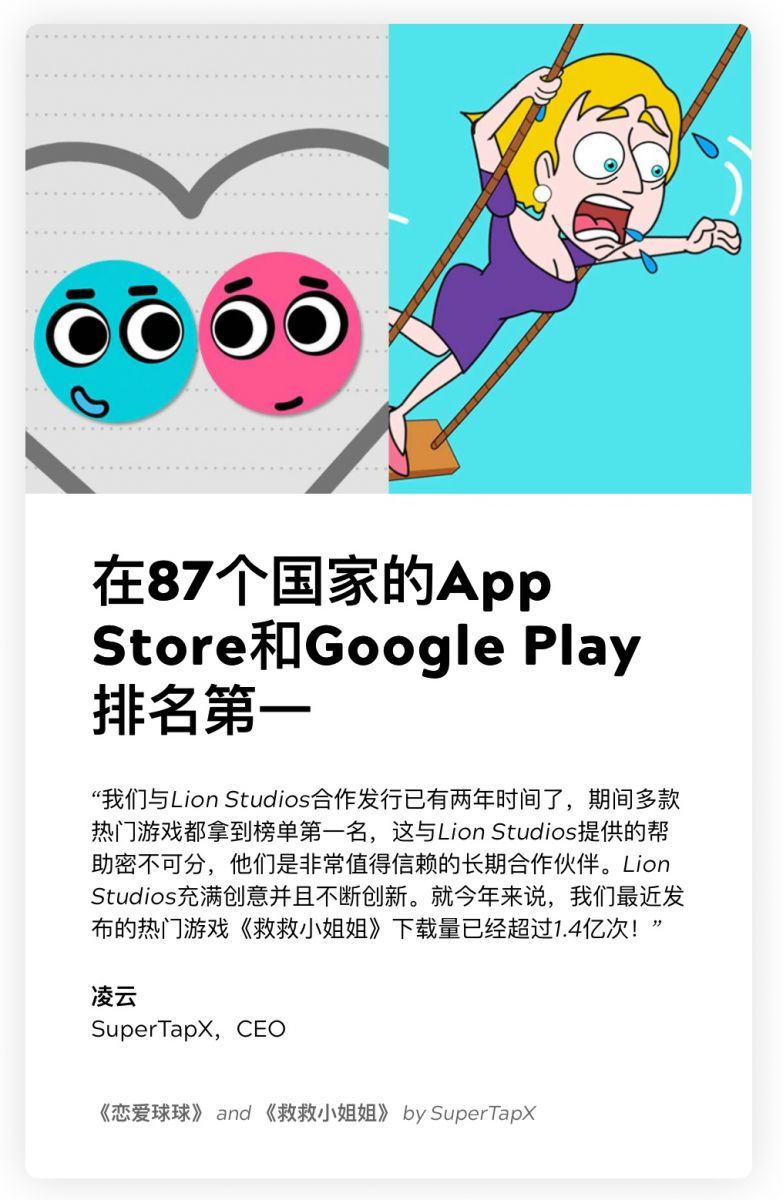 The mobile advertising platform that boosted the success of SuperTapx, which is today's protagonist AppLovin, established a new division, Lion Studio, in August 2018, focusing on mobile platform game publishing, focusing on small game tracks, and SuperTapx produced several explosive models It is also under the banner of Lion Studio, and "Happy Water Cup" is even the most successful product of the studio so far.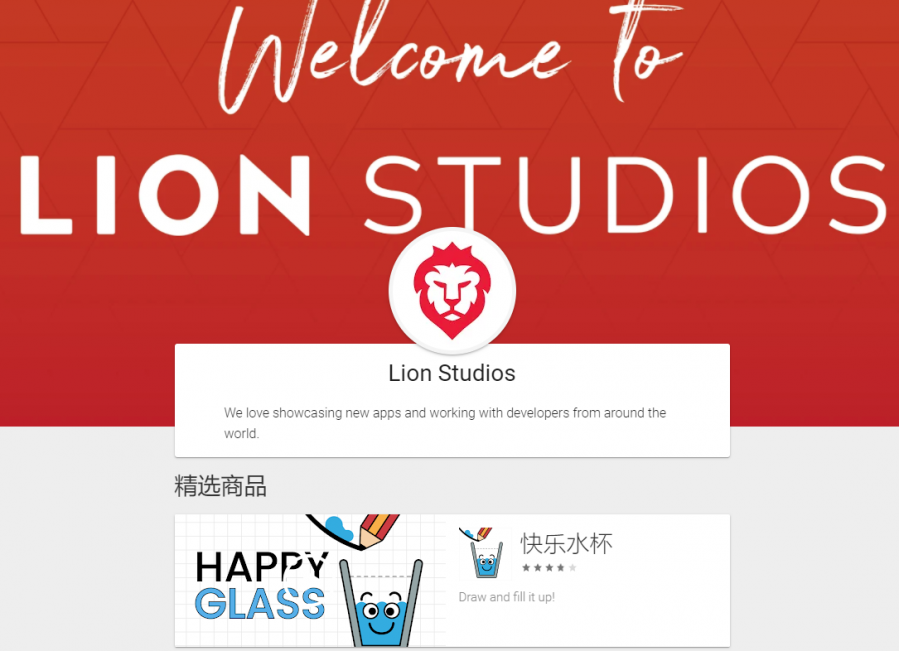 It is difficult to say whether the first few explosions were the direct cause of the establishment of Lion Studio, but this accumulation is indeed a key opportunity to promote AppLovin from a mobile advertising platform to boosting the growth of the developer's business.
Refining of scarce targets
AppLovin has already enjoyed a prominent reputation in the industry when it was a mobile advertising platform. In Appflyer's recent 11th edition of the "AppsFlyer Advertising Platform Comprehensive Performance Report", AppLovin has ranked fifth in the global game power list, even in game advertising. Among the platforms, they are also among the smaller ones.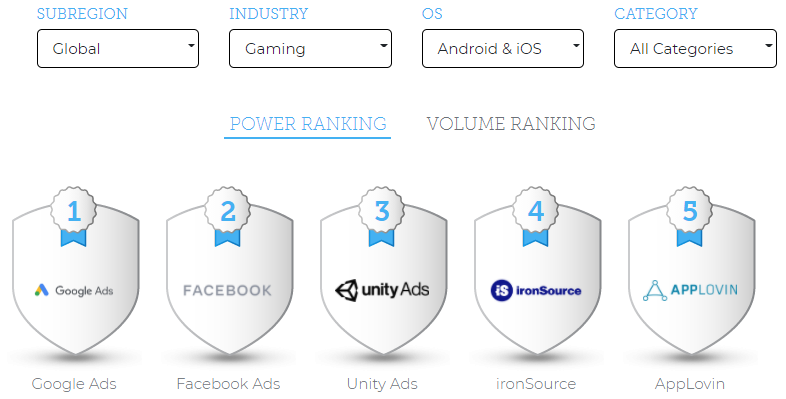 The small-scale platform with more than 220 employees suddenly got on board and began to fission. AppLovin is firmly on the road to IPO and is destined to become a unicorn in the future.
When entering the industry in 2011, AppLovin was the first to see business opportunities and immediately transformed into the mobile advertising algorithm recommendation field. In 2013, AppLovin became the first batch of technology manufacturers focusing on video advertising on mobile platforms and successfully ate the market blank dividend. Because it has seized the Apple TV advertising monetization business, AppLovin has gathered a basic market in the Western mobile market in the short term. According to Rafael Vivas, Vice President of Global Business Development of AppLovin, "AppLovin's advantage lies in technology. Based on advertisers' existing user data, AppLovin delivers precise mobile ads to consumers with similar characteristics." "We know where there are high-quality Traffic, know how to spend money to optimize these traffic and optimize the return on investment for advertisers."
At that time, it was undoubtedly very forward-looking thinking to be able to exclusively develop mobile platform advertising algorithm recommendations and capture high-quality traffic. And this kind of thinking combined with high execution ability finally created AppLovin, a high-quality scarce investment target.
The giant crocodile KKR enters, the door is welded
As early as 2016, Oriental Hongtai, a Chinese private equity firm, planned to acquire AppLovin for US$1.4 billion, but was rejected due to opposition from the Trump administration (worried about the Chinese government's acquisition of high-tech companies in the United States). In 2017, it made a US$140 million equity investment in AppLovin.
AppLovin's real capital fission began in July 2018 when private equity giant KKR&Co stated that it would acquire a minority stake in AppLovin for US$400 million. Just a month ago, the media department Lion Studios had just launched. At this time KKR's valuation has reached 2 billion US dollars.
After KKR took a stake in AppLovin, the opportunity for other capital to get into the car was almost blocked. CFO Herald Chen, who was airborne from KKR, once stated in the Wall Street Journal that "because the company is making large-scale profits and will continue to achieve compound growth at a rapid rate, we do not need to increase capital immediately."
This is entirely justified. First, AppLovin's own business nature is to incubate other brand value types, rather than absorb market stock.
It has been profitable since the first year of its establishment, and has never ushered in any low period. In 2016, it ranked among the Deloitte North America 500 list. After stepping into one of the most valuable pits in the mobile field, AppLovin has never made any major mistakes. Some experts predict that AppLovin's revenue in 2020 will reach 1.5 billion US dollars.
Because of the early elite policy for advertising algorithm optimization and accurate prediction of the market, AppLovin is not only the right way, but also the first time in theory, it is destined to become a unicorn advertising platform. Only then have the words to "promote developer business growth". In fact, when we compare the development history of domestic byte beating, we will find that the rise of this early high-cost input algorithm technology is surprisingly similar.
Secondly, KKR invested this money with its own intention to allow AppLovin to use its own business advantages to absorb more high-quality investment targets.
During this period, AppLovin has more than 300 million daily active users, bringing more than 1 billion downloads to game companies every year. AppLovin CEO and co-founder Adam Foroughi (Adam Foroughi) stated for the first time that the company is successful enough and ready to go public.
The pace of AppLovin's rapid fission began.
The real game has just begun
AppLovin has been using KKR's money to invest abroad, but this investment behavior is also cautious and effective. Specifically, foreign investment is divided into two major sectors: game manufacturers and technical services.
The direction of game manufacturers, obviously AppLovin is not satisfied with the current small game track. Since 2018, it has successively invested in casual and moderate game developers such as Clipwire wires, Geewa, and Redemption Games. The most eye-catching year is 2020. In May, it announced the acquisition of MachineZone.
This series of product investment behaviors is not groundless, only targeting the investment of value CP targets, but a trial and error behavior to expand the track in the foreseeable future.
As one of the leaders in the SLG field, MachineZone has been active in the mobile market in the first batch since 2012. Its most well-known projects "Game of War" and "Mobile Strike" have made it still in the global publishing industry. A place.
AppLovin's entry into the heavy gaming industry with the help of Machine Zone is also intriguing. First of all, AppLovin has indicated that it will help the latter in bringing games to the market, "integrating our two creative brands and market-leading technology platforms." Obviously, Machine Zone's products will become AppLovin's "important trial and error" blueprint for heavy games derived from advertising promotion technology.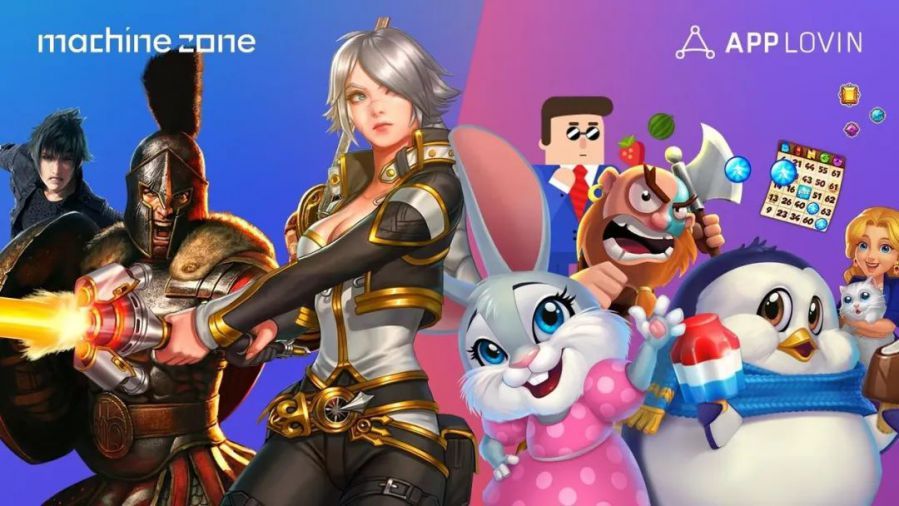 In addition, it also needs to be viewed in light of the technology platform acquisition case.
In September 2018, AppLovin acquired MAX, an online advertising technology company, and launched its own supporting solution-MAX in-app bidding solution, which is fair and real-time in September of the following year. The App Store has officially revealed its bidding ranking mechanism in 2018, so AppLovin's acquisition of MAX seems reasonable, and it is an essential part of the mobile platform marketing integration plan.
The cake is getting bigger and bigger. Just recently, AppLovin announced the acquisition of the App data intelligence service provider Adjust. The service provider is positioned as a mobile APP attributable to marketing analysis, and is a tripartite analysis agency and advertising channel relationship with AppLovin.
Adjust's partners cover video advertising channels, suppliers and demanders, and provide tracking support including installations, events, and display directions. Adjust and AppsFlyer mentioned above belong to peers. Unfortunately, AppLovin is a mobile advertising platform, not only the target of attribution platforms, but also the main target of Adjust's "anti-fraud" business.
At first glance AppLovin's acquisition of Adjust seems to be a kind of cheating, but first of all, in terms of AppLovin's size, anti-ad fraud must be one of its goals. The two have the same interests in this respect. Second, let's compare the two. The business goals of the home platform can be more clearly seen: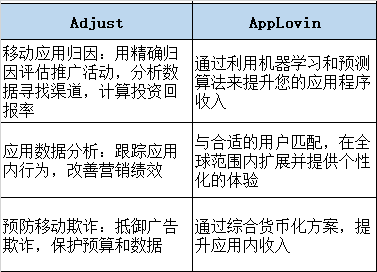 Adjust is an integrated platform that simplifies mobile marketing through ad attribution, anti-cheating and marketing automation services. AppLovin's business goals are to maximize profitability, increase returns and stimulate business growth. From the advertiser's perspective, the two actual business goals are the same.
And most importantly, Adjust's important service targets are heavy game manufacturers that look to the global market like Machine Zone. This may well indicate that AppLovin will use new heavy products and heavy game promotion technologies to combine them to develop A new marketing track.

As AppsFlyer predicted in the report, "AppLovin's long-term strategy will cause ranking fluctuations in the short term, but it may not affect the ranking of the next list."
In fact, Lion Studio currently has 144 mini-games, which is entirely the catalyst of the head mini-game publisher. In other words, AppLovin is now a small game product and advertising promotion business in one, the next step may be to focus on heavy game products and heavy game promotion solutions in one, completely creating a comprehensive solution that promotes the growth of developer performance without any dead ends Program.

At the end of last year, AppLovin hired Morgan Stanley to take the lead in preparing for an IPO that might take place in early 2021. It is predicted that AppLovin's goal is to conduct an initial public offering of $1 billion.
Regarding the future of AppLovin, TedOberwager (the general manager of technology, media and telecommunications at KKR) said: "Today's game market is a fragmented and fragmented market. I think the market will merge and ppLovin will be one of the mergers. One."
Source: Game Think Tank
Address: https://mp.weixin.qq.com/s/AHZnmLcYWcwkfYjB0_wsaA
.