GTA 6 is not yet officially announced, but rumors about it are already very numerous between the release date, the playable female character, the codename Project Americas with South America and Vice City. Here is all you need to know.
GTA 6 is unmistakably one of the most anticipated games of recent years. Rockstar Games has yet to officially announce it, but players are watching for any clue on forums and social media. Not to mention the countless theories assembled from scratch by the most impatient fans.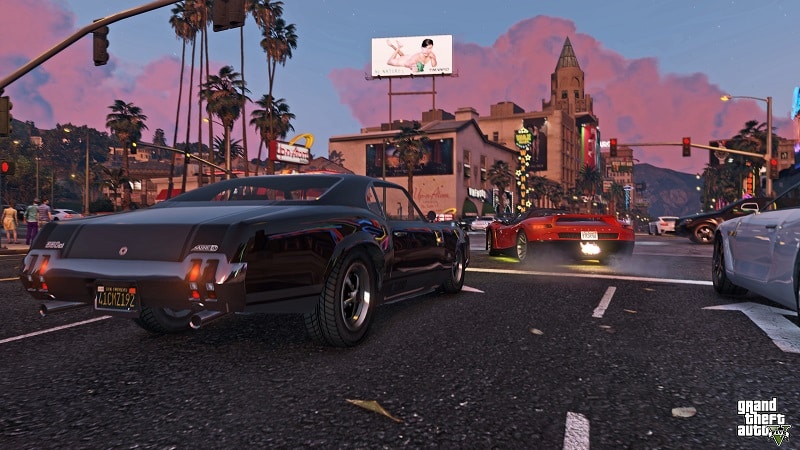 While waiting for an official announcement from Rockstar Games which should perhaps not delay if the development of the game is already underway, we take stock of all the most important rumors of GTA 6 : release date, playable female character, Vice City, Liberty City, South America, Project Americas, PS5 and others.
What release date for GTA 6?
The next installment in the open-world franchise did not come out in late 2020 as some thought and it will certainly not be released at the end of 2021 either. Based on a leak of Take-Two's budget estimate last year, it could be that Rockstar Games has a 2023 launch. Yan2295 "Recently recalled on Twitter that GTA 6 is under development, but that" no, it won't happen soon. No, I don't know when it's going to be announced or published ».
Will GTA 6 have a playable female character?
Among all the rumors circulating around GTA 6, one of the most unheard of is probably the playable female character. For the first time in franchise history, there might be a female character playable in addition to the classic male character. We don't know much except that players will alternate between the two characters throughout the story, much like Grand Theft Auto V.
Will South America be accessible in GTA 6?
For some time now, the term "Project Americas" comes up regularly when insiders evoke GTA 6. It would in fact be code name from the game of Rockstar. Project Americas refers to the ability to travel freely between North and South America, which would also be a first in franchise history.
Will GTA 6 take place in Vice City or Liberty City?
While some sources cannot agree on whether GTA 6 takes place in Vice City or Liberty City, others believe that both will be in the game. As a reminder, Vice City is based on the real city Miami. It should also be remembered that GTA players have not walked the sidewalks of Vice City since the release of GTA Vice City more than 18 years ago.
As for Liberty City which is based on New York City and which is the city of Grand Theft Auto IV, it could be that it is an integral part of GTA 6. An anonymous leaker who claimed to be an artist of the environment of the games at Rockstar Games had specified that the two cities would be present on the game map.
Will GTA 6 be a PS5 exclusive?
This rumor is by far the most unlikely of all. GTA 6 will obviously be available on next-gen consoles, but it will surely not be launched exclusively on the PlayStation 5.
There you have it, these are all the main rumors that concern GTA 6 at the moment. We also recently shared with you that the artificial intelligence of GTA 6's NPCs could be the best of all games. The navigation system would also be very thorough to reinforce the immersion. Finally, we remind you that Rockstar Games has yet to confirm the above information.. Many players are now expecting an imminent announcement since the discovery of a new post published on the Rockstar site.
Source : Gamespot




Auriane Polge