In this price segment, there are no competitors that can compete with Vsmart Live in every element.
Only after a short time of launching, Vsmart Live has continuously witnessed extremely shocking discounts, making this Vietnamese brand smartphone one of the most worth-buying smartphones in the year-end shopping season. . In the price segment of just over 3 million, Vsmart Live has no competitors, even cheap smartphones from Chinese brands can hardly compete with a product line for Vietnamese consumers like Vsmart Live. .
At the moment, the price of Vsmart Live has been reduced to only half of the list price of VND 6.99 million when it was initially launched in August. Specifically, Vsmart Live is currently being sold at a shocking price at CellphoneS as follows:
* In particular, you will receive even more attractive rates when contacting directly to the free call center 1800.2097 by CellphoneS.
Customers interested in the product can refer to the extremely preferential price of Vsmart Live at the chain of CellphoneS stores nationwide nationwide at the link below.
BUY VSMART LIVE PRICE SHOCKED!
Vsmart Live – Super product "unmatched" range of 3-4 million
Since its launch, Vsmart Live has attracted a lot of attention from users because the device has a pretty eye-catching design and features a screen "not defective", not to mention a powerful smartphone. Vsmart's most to date, accompanied by a cluster of 3 quality cameras. Here are the top features that make Vsmart Live an unrivaled super product in the segment.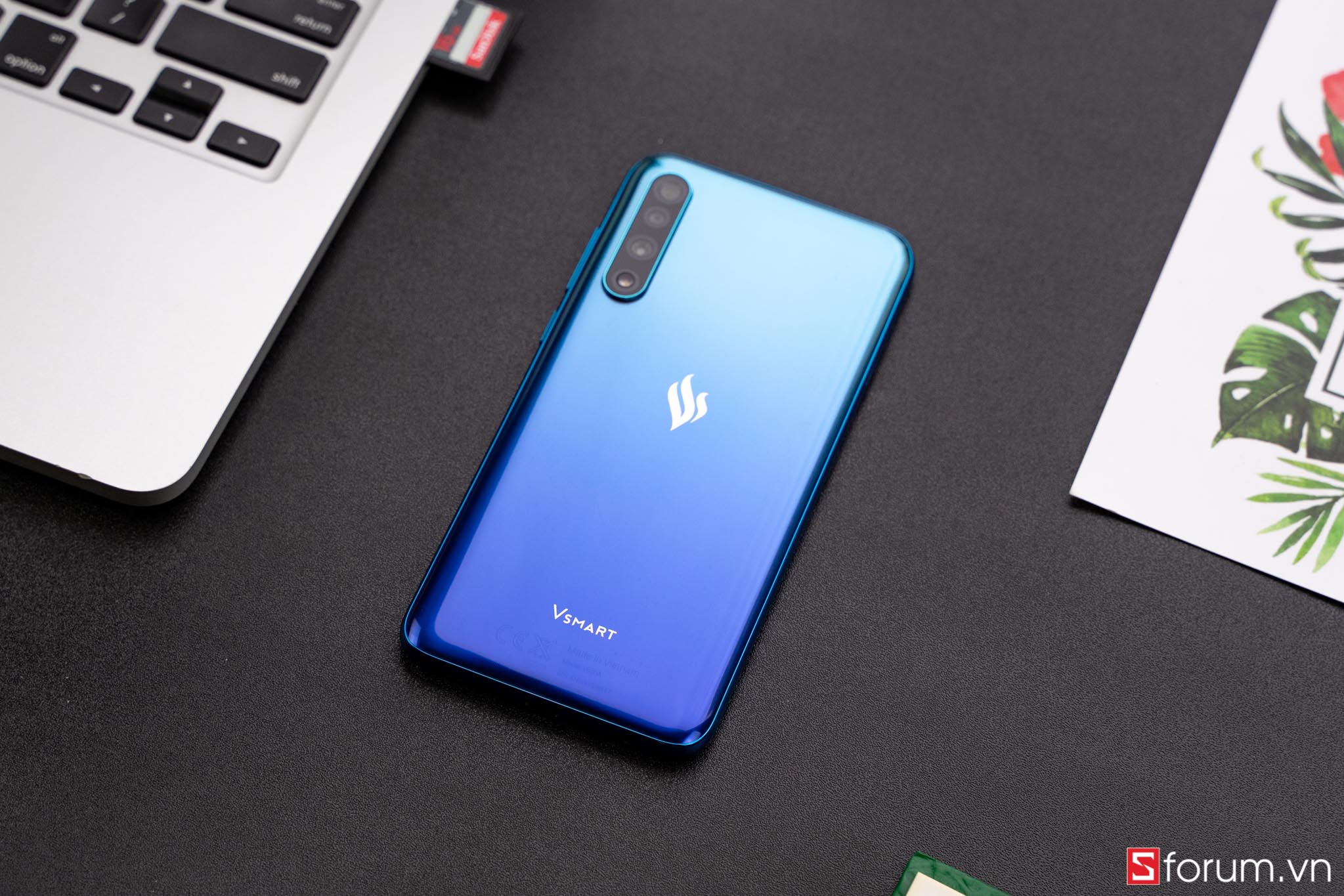 Full View screen design "no defect"
Unlike many mid-range smartphones on the market, Vsmart Live has a "flawless" screen design. Indeed, the screen of Vsmart Live is a full view screen with Full View without "rabbit ears", no "water droplets", not "moles". With this type of design, users can fully experience completely comfortable use without worrying about the notch part of the display.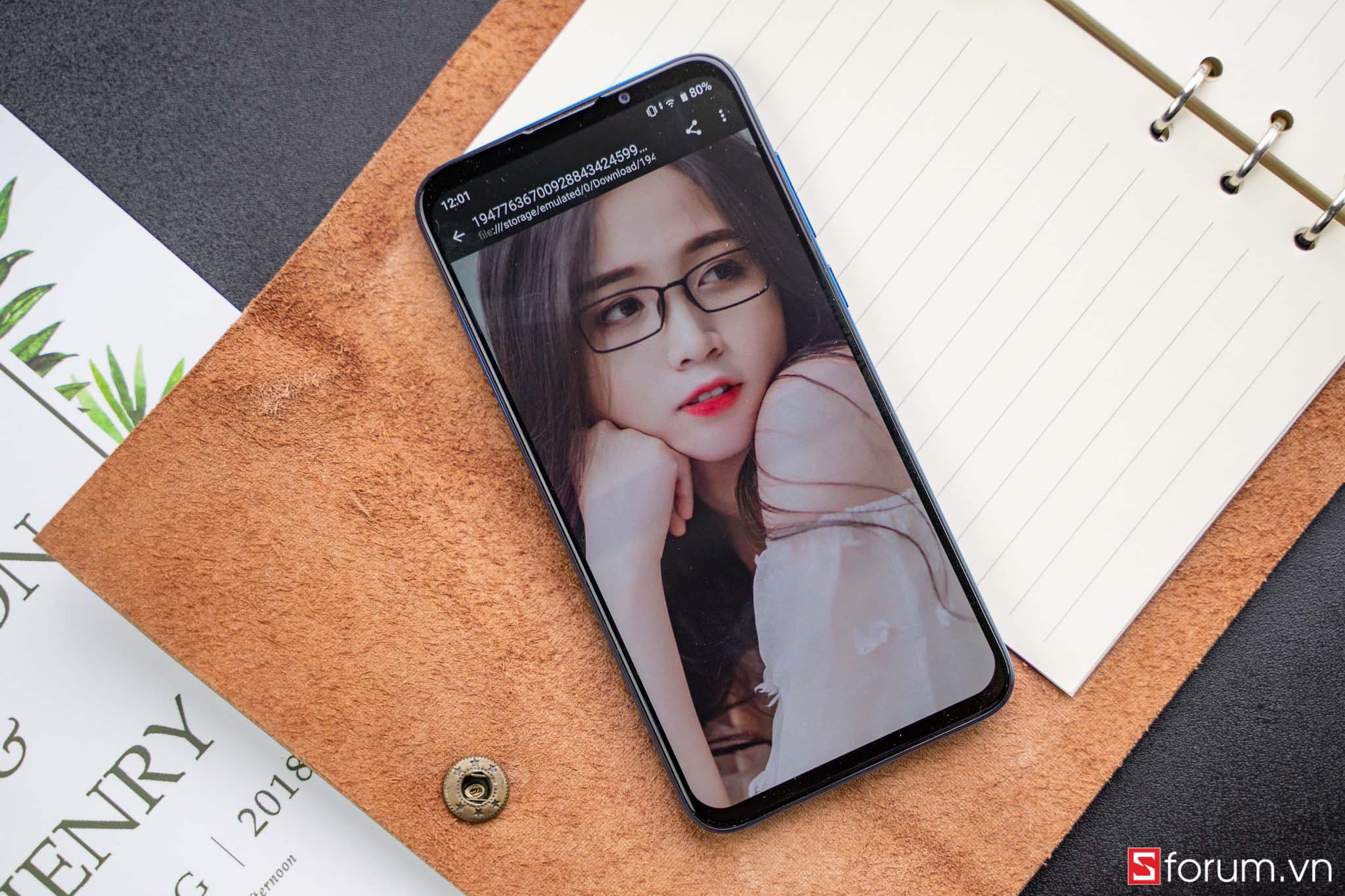 This screen of Vsmart Live has a size of 6.2 inches, uses AMOLED panels and Full HD + resolution, for excellent display quality in this segment. Most smartphones of the same price range only equipped with IPS LCD universal screen. And because it is equipped with AMOLED screen, Vsmart Live also has built-in optical fingerprint sensor in the screen, giving users a completely new user experience without any smartphone in the segment. paintings.
Cluster 3 quality 48MP camera
Camera is also one of the factors that makes Vsmart Live attractive to users. The device is equipped with 3 cameras on the back, including a main camera with a resolution of 48MP f / 1.7, an ultra-wide angle camera of 8MP f / 2.2 and a depth camera of 5MP f / 1.9.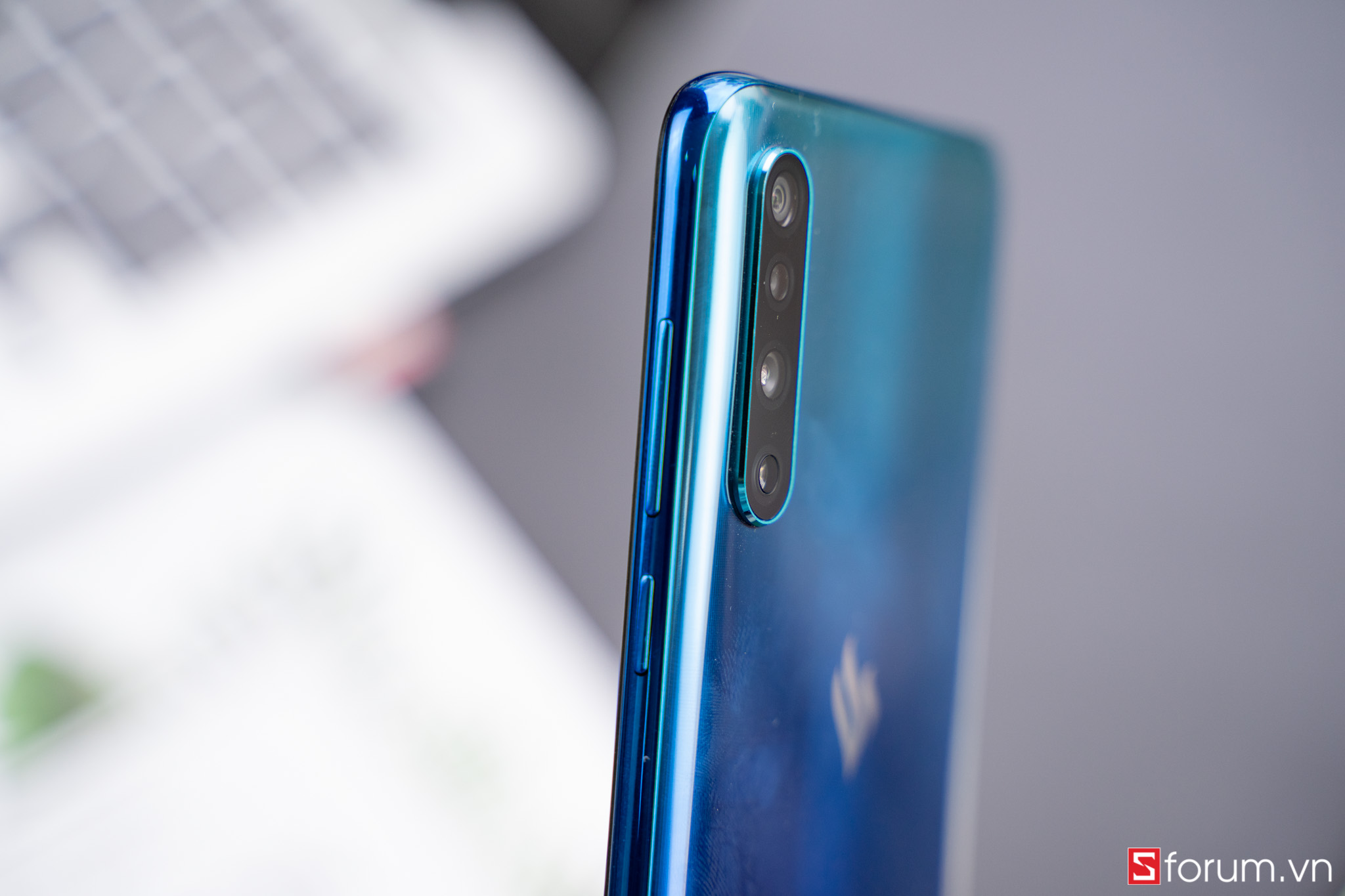 With 48MP camera, users can fully capture detailed and quality photos even in low light. Combined with the ability to interpolate pixels, combining 4 pixels into one to produce a best 12MP photo, the camera on Vsmart Live is currently the best quality camera in the price segment of more than 3 million.
And yet, with the ultra-wide angle camera, users can also take photos with a unique depth effect, or even take portraits with bokeh effect beautifully thanks to the depth camera. With the 3 main camera clusters, users can capture many types of images without being constrained in a single perspective.
The most powerful configuration in the segment
This is probably one of the main reasons why users choose to buy Vsmart Live in the price segment of 3-4 million VND. Indeed, while many products from other manufacturers are still running on old and weak chips, Vsmart Live is powered by a powerful Snapdragon 675 chip from Qualcomm. And while not necessarily the most powerful chip in the mid-range segment, however, this chip is more than capable of meeting all the needs of users, from basic needs to solution needs. play with heavy graphic games.
Compared to other products in the same segment, Vsmart Live with Snapdragon 675 is the smartphone with the most powerful configuration, comes with up to 4GB or 6GB of RAM and 64GB of storage, much higher than the ground level. 3GB RAM and 32GB ROM together.
Great battery life, with fast charging QC 3.0
Not only possesses strong performance, Vsmart Live also owns impressive battery life with the included 4000mAh battery. With this battery, users absolutely can comfortably use the machine for a long day without having to care about charging, for a continuous experience without stopping.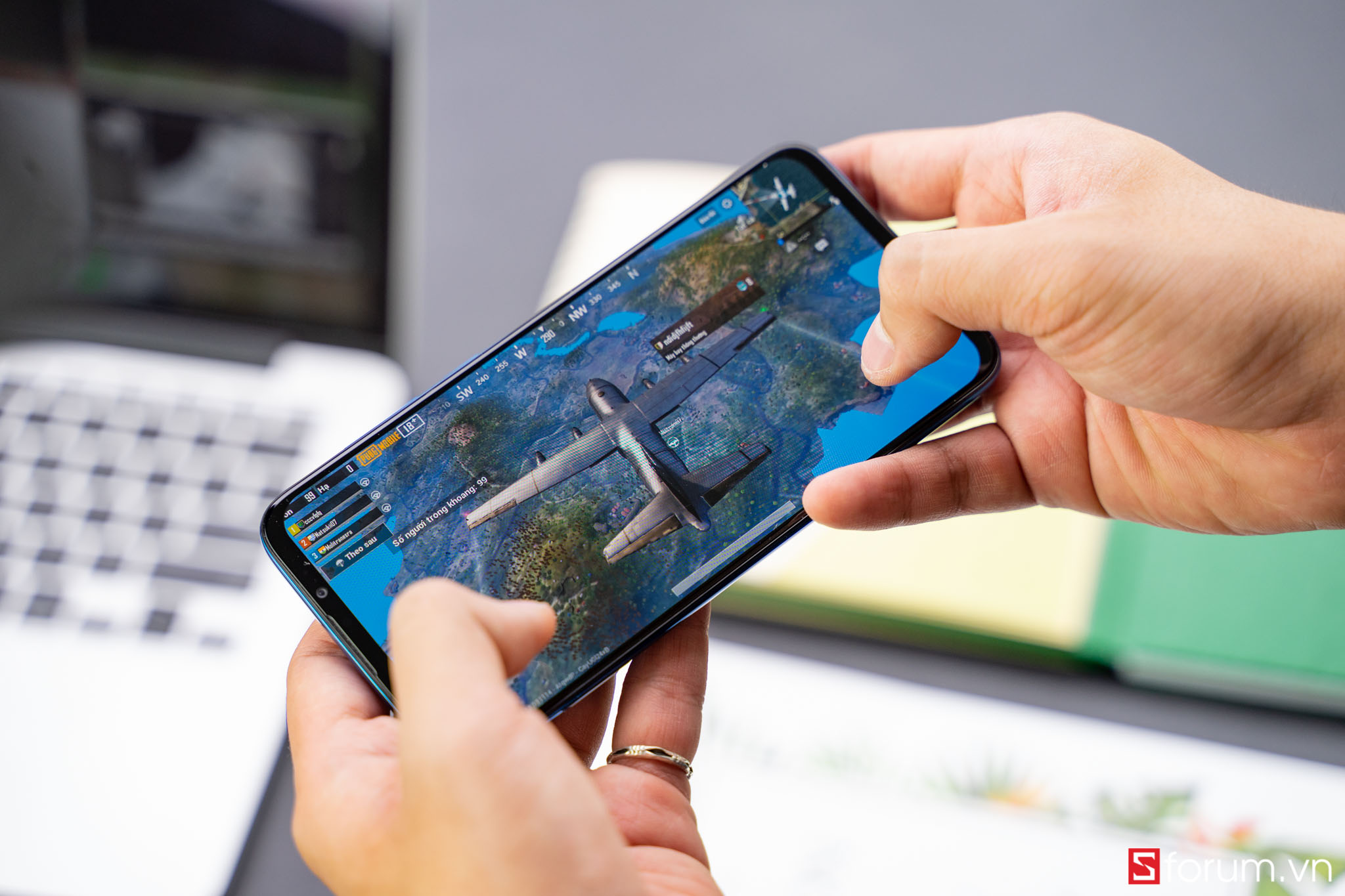 Not to mention Vsmart Live also supports Quick Charge 3.0 fast charging technology, easily shortening the time of charging the battery to several times.
After sales time 18 months
Vsmart is one of the few leading smartphone manufacturers to increase the warranty and after-sales time to 18 months. With an 18-month warranty period, users can safely use the device during use. If there are any problems with the device, Vsmart is ready to provide warranty support for free. This is a plus point for Vsmart because not all manufacturers support product warranty for up to 18 months.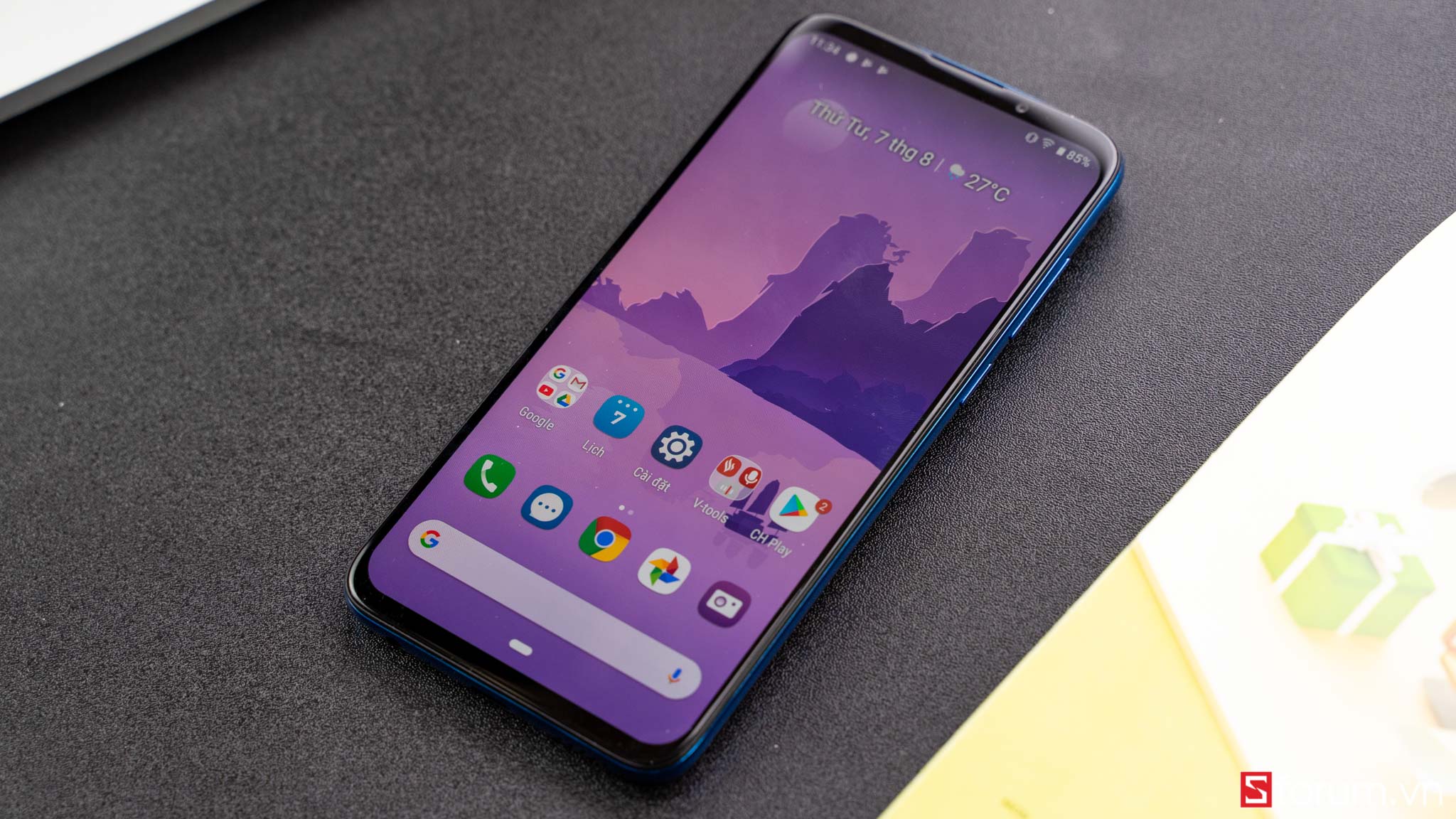 Conclusion
Actually, with the price of just over VND 3 million, users may not be able to find any smartphone that can compete with Vsmart Live in all aspects, from design, screen, camera, brand. power, battery life or after-sales service. Even Chinese manufacturers with low-cost smartphones have not been able to compete with Vsmart Live.
This is really an attractive product for those who are looking for a smartphone with a beautiful design and fully responsive use, and especially also from a famous Vietnamese brand. Order Vsmart Live now at CellphoneS to enjoy extremely preferential prices.
BUY VSMART LIVE PRICE SHOCKED!
---
_ Join the group Discuss CellphoneS technology: Here
_ Like / follow fanpage Sforum.vn: FB.com/SforumTech


Duyet Nguyen