RedmiBook Pro notebook released: CNC process body + 3.2K high refresh screen
February 25, 2021 20:34
Author: Chen Muliang
Editor: Chen Muliang
Article source: Paobao.com original
At the Redmi K40 series new product launch conference on February 25, the first to appear was the RedmiBook Pro 14/15 notebook with a new mold, starting at 4499 yuan.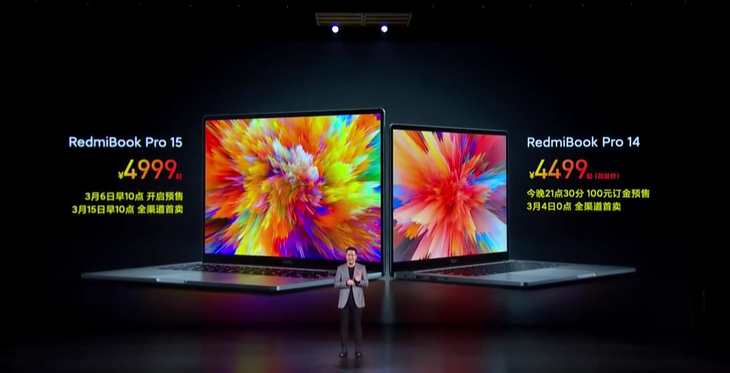 RedmiBook Pro 15 is equipped with the 11th generation Core H35 processor, supports the optional MX450 graphics card, and is equipped with a 15-inch 16:10 3.2K 90Hz high-brush screen. The body is made of 6-series aluminum alloy and CNC micron-level integrated carving process. Has a texture comparable to MacBook Pro.
i5+16GB+512GB+ set display 4999 yuan
i5+16GB+512GB+MX450 5499 yuan
i7+16GB+512GB+MX450 6299 yuan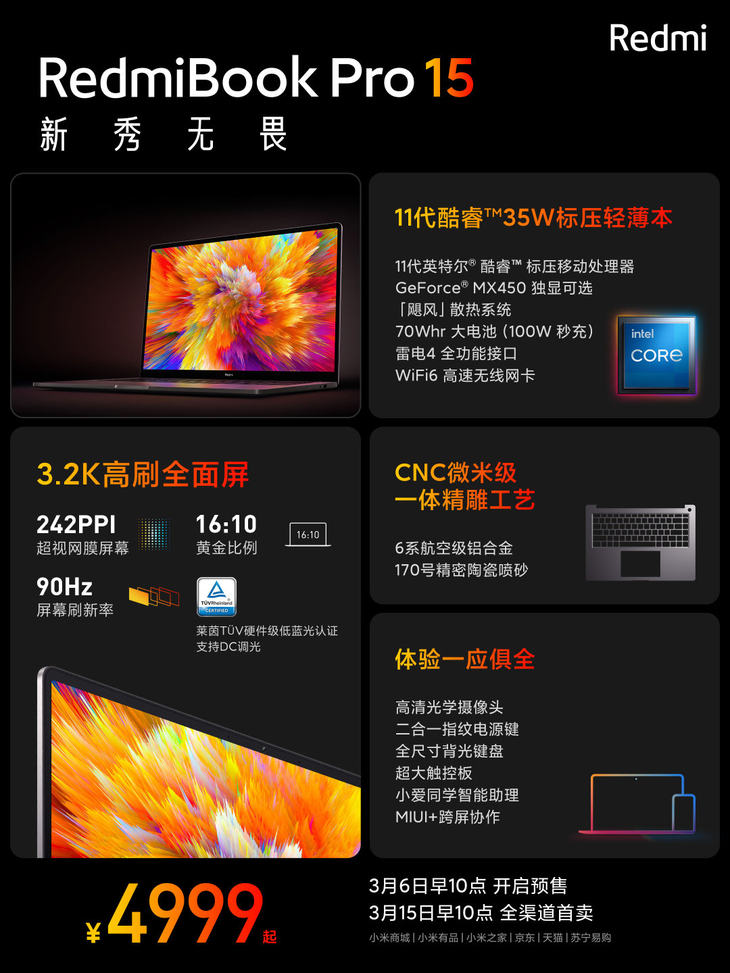 RedmiBook Pro 14 has the same configuration and body craftsmanship, the difference is that it is equipped with a 14-inch 2.5K resolution 16:10 full screen.
i5+16GB+512GB+ set display 4499 yuan
i5+16GB+512GB+MX450 5299 yuan
i7+16GB+512GB+MX450 5999 yuan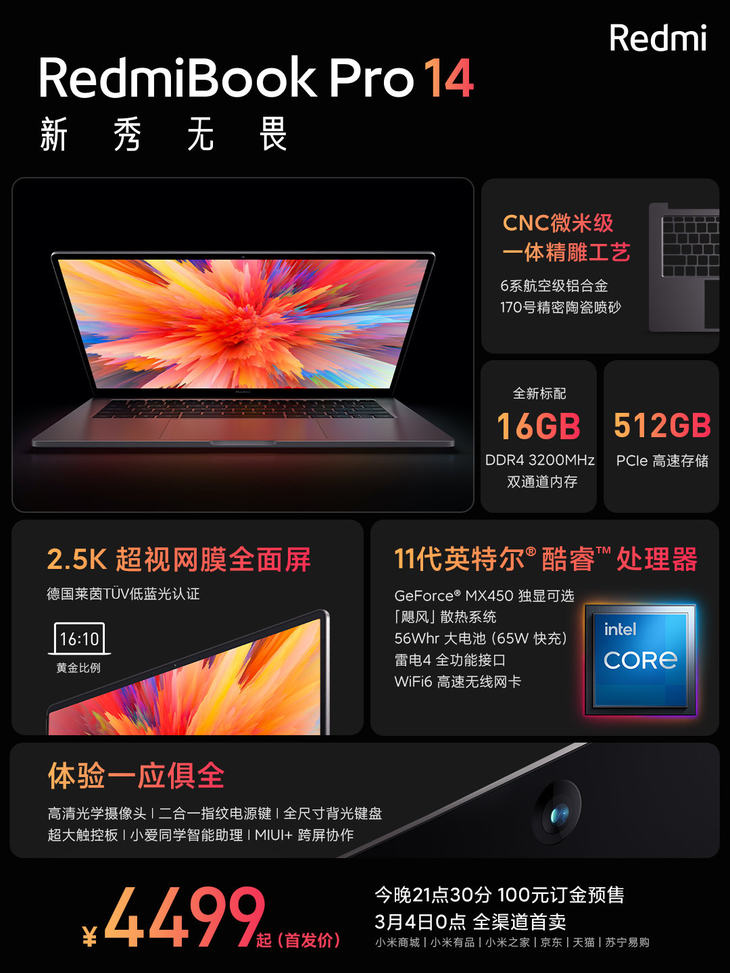 In addition, RedmiBook Pro is also equipped with two new features: the computer version of Xiao Ai, which can help us open applications by voice, check files, control smart homes, etc.; MIUI+, which can run mobile applications on the computer, similar to the familiar multi-screen Synergy.