RedmiBook new product parameters announced: a new generation of AMD Ruilong 4000 series blessing
2020-05-22 17:17:33
5 likes
5 Favorites
12 comments

This article is released under the authorization of Kuai Technology. The original title: RedmiBook new product parameters announced: a new generation of AMD Ruilong 4000 series blessings, the content of the article represents the author's point of view, has nothing to do with this standing field, please do not reprint without permission
On May 22, Lu Weibing, president of Xiaomi Group China and general manager of the Redmi brand, warmed up for the new RedmiBook.
Lu Weibing introduced that the new RedmiBook is equipped with a new generation of AMD Ruilong 4000 series processors, and the performance and efficiency have been improved beyond imagination.
It is reported that the Ruilong 4000 series processor integrates the outstanding Zen 2 architecture and the mature Vega GPU, and reconstructs the peripheral I / O, power supply and other parts, successfully plugging in the 15W TDP limit Eight CPU cores with hyper-threading features and high-frequency GPU units are included.
And in terms of battery life, AMD said that notebooks using the Ruilong 4000 series processors will have 18 hours of battery life.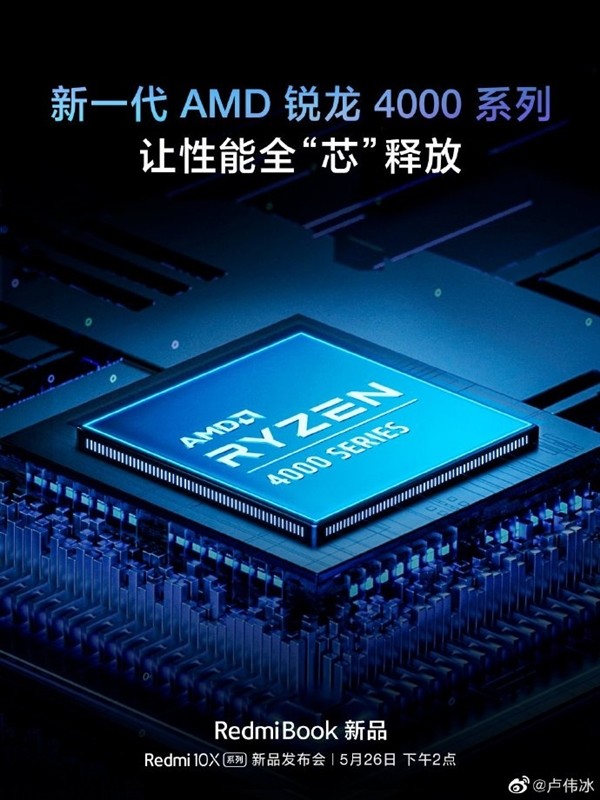 In addition, the new RedmiBook uses a 16.1-inch display, the body size is only 15 inches, and the screen ratio has reached 90%.
It is worth noting that this release will launch Redmi 10X. It uses a 6.57-inch OLED display with a resolution of 2400 × 1080. The first MediaTek Tianji 820 chip is equipped with a maximum of 8GB memory + 256GB storage, a front-mounted 16 million pixels, a battery capacity of 4420mAh, and supports screen fingerprint recognition.
It will officially debut on May 26, we will wait and see.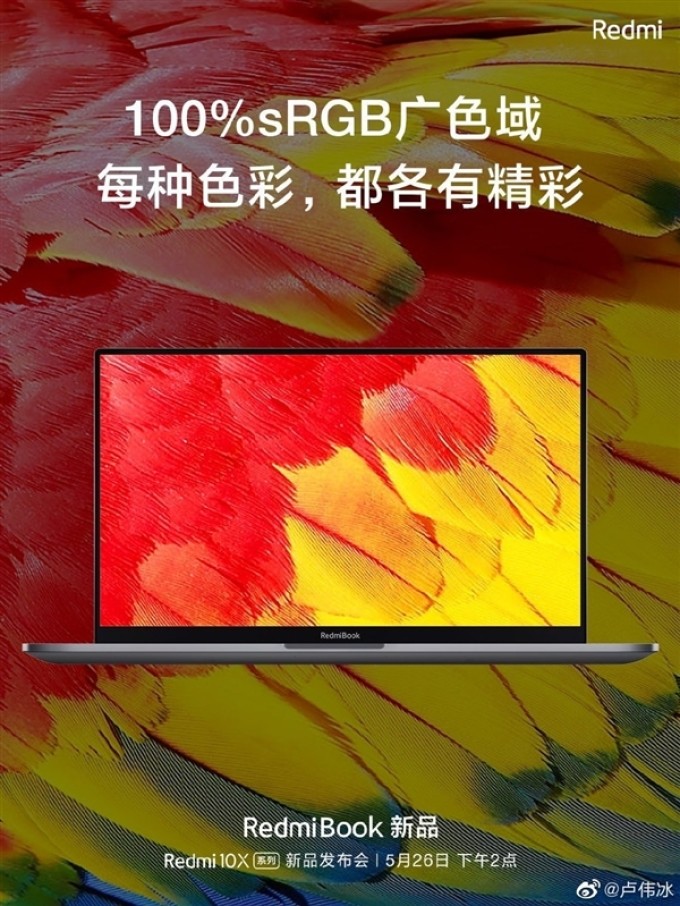 Unauthorized reprint

.