Manga meat style!Meat rolls Eringi Tsukune
Reproduce manga meat with bones? We will introduce the recipe and how to make "Eringi Tsukune" with a video. I used the king trumpet mushroom as a bone, attached the meat, and then rolled the pork belly and baked it. Does it look like manga meat? It's a dish that looks great on a small party and you can eat even the bones!
Meat side dish
Meat and processed meat foods
hamburger
pork
Minced pork and minced meat
Sliced ​​pork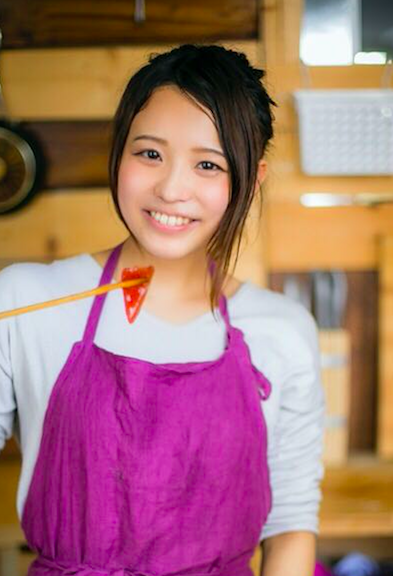 Writer : macaroni cook
Culinary expert / nutritionist
He belongs to the track and field club from elementary school to high school and is interested in nutrition because of his experience of strict dietary restrictions. Worked at a welfare facility as a dietitian for 5 years, and was involved in dietitian work, cooking, and management work. m … see more
King trumpet




1 pack

Aibiki meat




250g

onion




1/2 piece

a. Bread crumbs




3 tbsp

a. Milk




2 tbsp

a. Salt




a little

a. Pepper




a little

a. Nutmeg




a little

a. Egg




1 piece

Pork ribs (thin slices)




250g

Starch




Appropriate amount

Salad oil




1/2 tablespoon

b. Sake




2 tbsp

b. Mirin




2 tbsp

b. Sugar




1/2 tablespoon

b. Vinegar




1 teaspoon

b. Soy sauce




2 tbsp
Preparation
・ King trumpet mushrooms are divided into 4 equal parts.
・ Chop the onion.
・ Bread crumbs are soaked in milk to make them soak.
How to make
1
Add the ground meat, chopped onions, and ingredients (a) to a bowl and knead well until sticky.

2
Divide ① into 8 equal parts. Sprinkle the eringi with potato starch and wrap it around.
3
Wrap pork belly and sprinkle with potato starch.

Four
Heat the vegetable oil in a frying pan, line up ③, turn it over and cover it with a lid, and steam it on low medium heat for 8 to 10 minutes.

Five
Wipe off excess oil with kitchen paper, add (b) and simmer to complete.
・ Please adjust the baking time according to the situation. Please steam it well and cook it to the inside.
・ If you sprinkle the eringi with potato starch and then add the meat, it will be difficult to peel off.
Related article

Just paint and bake ♪ Garlic trumpet
We will introduce the recipe and how to make "Garlic Eringi" with a video. Garlic butter was applied to the cross section of the trumpet mushroom and baked fragrantly to make garlic trumpet mushroom. It is a dish that spreads the aroma of garlic and the taste of king trumpet. It's also perfect for snacks.

Super easy with 4 ingredients!King trumpet
Introducing the recipe and how to make "Eringi Meita". Mentaiko is packed in the cute round form of Eringi! The only seasoning is mentsuyu, so it's very easy! It's well-flavored, so it's perfect for snacks as well as bento boxes ♪ Please try it!

[Preparation]Stir-fried baby scallops and eringi with sweet and spicy butter
Butter and rich. We will introduce the recipe and how to make "Baby scallop and stir-fried sweet and spicy butter" with a video. It is a dish of baby scallops and eringi fried in butter. The aroma of butter matches the taste of oyster sauce, and it's a perfect taste for rice as well as snacks ♪