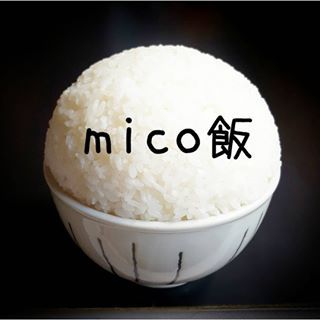 Writer : bluesheepmico
Housewife / Instagrammer
The high-impact Nokke-don with Dawn and side dishes is very popular as it is appetizing! Enjoy a powerful dish that suits "delicious!" Rather than "delicious" ♪
Let's make char siu in a frying pan without boiling!

Hello everyone. Today I would like to introduce how to make char siu.
Char siu is delicious, but it takes time to make it. When I tie up the meat and boil it down, I get depressed and always put off saying, "No! Let's do it again!".
So, this time I made it in a frying pan without tying it up and simmering it. That was delicious enough.
Then, please have a recipe.
Ingredients for "easy char siu in a frying pan" (for 4 people)
・ Pork shoulder loin …… 600g
・ Salad oil …… 1/2 tablespoon
・ Sake (for baking) …… 3 tablespoons
・ Black pepper …… Slightly
Pickled sauce
A liquor …… 2 tablespoons
A sugar …… 1 tablespoon
A honey …… 2 tablespoons
A Dashi soy sauce …… 2 tablespoons
A Garlic tube …… 8cm
How to make "Easy char siu with a frying pan"
1. Make a hole in the meat

Use a fork to make a hole in the whole pork.

With a bat
A
Put the pork together and soak for 3 hours or more while turning it upside down from time to time.

Sprinkle salad oil in a frying pan, add pork and cook over high heat on both sides. Add sake (for baking), reduce the heat to low, cover, turn upside down and bake for about 30 minutes.
* It is a guideline that the pork is stabbed with a bamboo skewer and cooked when the transparent grilled juice comes out.
4. Add pickled sauce, boil down and let rest

Put the sauce and black pepper in a frying pan over high heat. After boiling until the broth is a little trolley, turn off the heat, cover and let it rest for at least 30 minutes to complete.
* If you turn off the heat and cut immediately, the gravy will flow out, so be careful.

It's delicious to eat as it is, or you can put it on a char siu bowl or ramen.