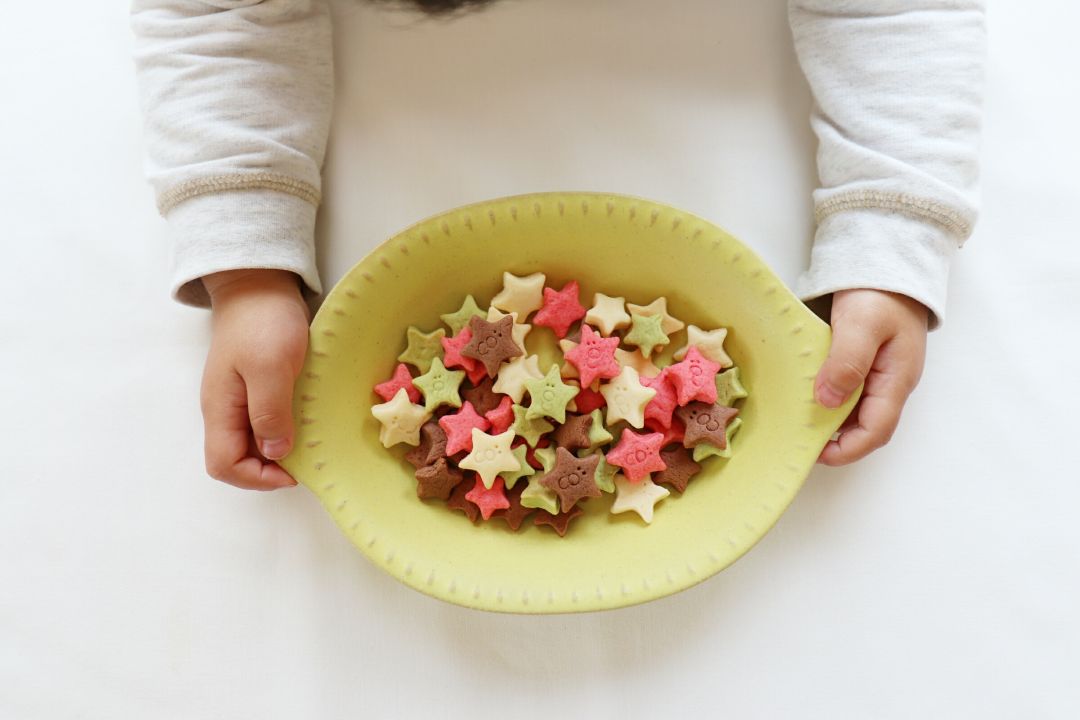 Writer : aoi
Infant food instructor / food education advisor
I'm aoi, a 4-year-old and 5-year-old mom. With food education in mind, we make daily infant foods, kindergarten lunch boxes, and sweets that look cute and can be eaten deliciously.Make every day with your child as easy and cute as possible … see more
A cute Halloween snack "Pumpkin and Kurichi's round and round pie"

October is Halloween! It's an exciting event for adults and children. Today, I will introduce how to make a cute-looking "pumpkin and kurichi round and round pie" that is perfect for such Halloween snacks.
Ingredients for "Pumpkin and Kurichi's Round and Round Pie"
* 15 pieces
・ Frozen pie sheet …… 1 sheet
・ Egg yolk …… 1 tablespoon
・ Water …… 1 teaspoon
《Pumpkin paste》
・ Pumpkin meat …… 100g
・ Kiri cream cheese …… 2 pieces (18g x 2 pieces)
・ Millet sugar …… 10g
・ Milk …… 10cc
・ Cinnamon and cinnamon sugar (if any) … a little
* Since the sweetness is modest, please adjust the amount of sugar to your liking.
How to make "Pumpkin and Kurichi's Round and Round Pie"

・ Cut the pumpkin into small pieces and put it in a heat-resistant container.Sprinkle a teaspoon of water (outside the amount), wrap it gently, and heat it in the microwave (600w) for 3 minutes to keep it soft.
・ Similarly, heat the cream cheese in the microwave (600w) for 20 seconds to soften it.
・ Thaw the frozen pie sheet
2. Mash the ingredients for pumpkin paste

Put all pumpkin paste ingredients in a bowl, mash and mix well.
3. Strain the pumpkin paste

Strain the pumpkin paste to make it smoother. If it's a hassle, you can skip this step!

Place the plastic wrap on the cutting board and lay the long side of the pie sheet on its side. Do not stretch it horizontally, but stretch the shorter one vertically with a rolling pin so that it is about 1.5 times larger.