The new Toyota Wigo version is upgraded with an entertainment system with a touch screen connected to smartphones, and is offered a "terrible" offer of up to VND 20 million including PVC leather seat covers, genuine glass films. Toyota and the genuine 5-year/150,000km warranty package, in order to meet the increasing needs of users, and at the same time increase the pressure on competitors.
Toyota Wigo – An attractive option for new drivers
First introduced in the Vietnamese market in 2018, Toyota Wigo immediately attracted the attention of a large number of domestic customers, especially first-time car buyers. After nearly 3 years of being on the market, Toyota Wigo has affirmed its position with Vietnamese customers in the A-class car segment thanks to advantages such as simplicity, ease of use, durability, fuel economy, and equipment. Convenience is sufficient and prestigious brand value.
Ms. Hoa, an office worker in Hanoi, said: "Choosing the first car for myself, I have to carefully consider the price and value that the car brings to me. After researching a series of names in the small urban car segment, I finally decided to choose the Toyota Wigo model simply because of its attractive price and especially… healthy. Toyota brand cars are famous for their quality, durability and reliability. After more than a year of use, I am really satisfied with my choice. Toyota Wigo is a friendly and convenient model, with a small and beautiful design that is very suitable for us women."
For customers who often travel in urban areas, Toyota Wigo is a reasonable choice thanks to its compact size on the outside but very spacious and comfortable inside. The youthful and modern appearance of Toyota Wigo is made up of sharp, sporty design lines instead of the soft, rounded lines of models in the same segment. Small and beautiful design with a minimum turning radius of only 4.7 m helps Toyota Wigo easily maneuver in small spaces, while the 160 mm ground clearance, slightly better than other models in the same class, makes Wigo easy. moving on bad terrain conditions such as rough or flooded roads…
The overall measurements length x width x height of Toyota Wigo are 3,660 x 1,600 x 1,520 (mm), wheelbase 2,455 mm. With a longer wheelbase than competitors in the same segment as Kia Morning (2,385 mm) and Hyundai Grand i10 (2,425 mm), Toyota Wigo gives users a more spacious and comfortable interior space with Large legroom and ceiling space. The trunk of Toyota Wigo is also quite large, helping users comfortably store luggage for trips home, traveling or carrying things when shopping.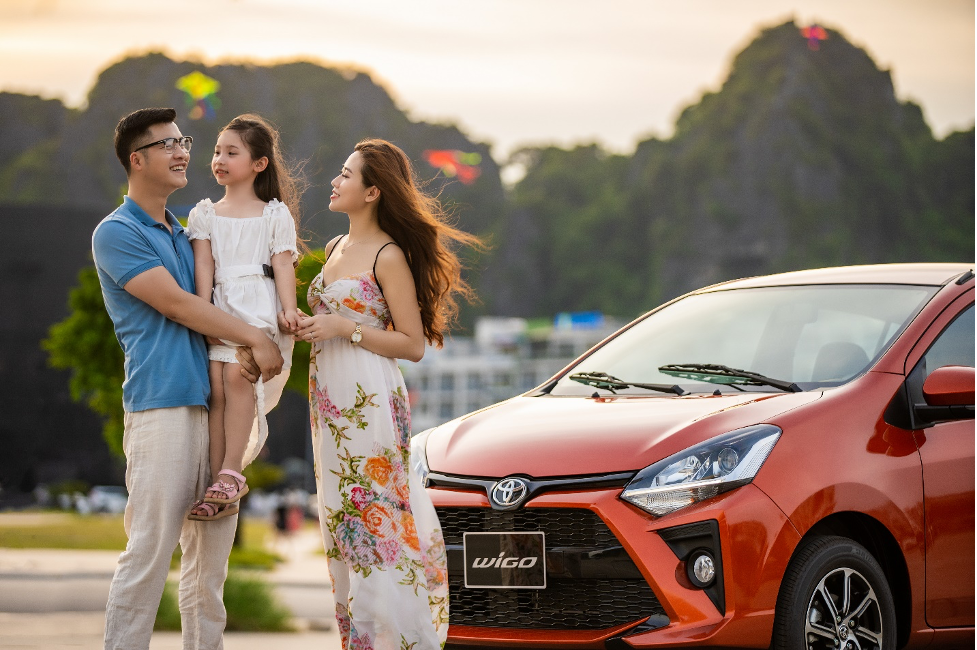 As an urban car, Toyota Wigo is of course indispensable for modern equipment and technology to bring convenience to users. We can mention such as a smart key that allows users to start the car with a convenient button, electric rearview mirror, electric folding, air conditioner capable of fast and deep cooling with Max Cool mode that brings user comfort in any sitting position.
Notably, the 2021 version, Toyota Wigo G version is upgraded with an entertainment system with a touch screen that connects to smartphones to help customers connect and use their phones more easily and conveniently.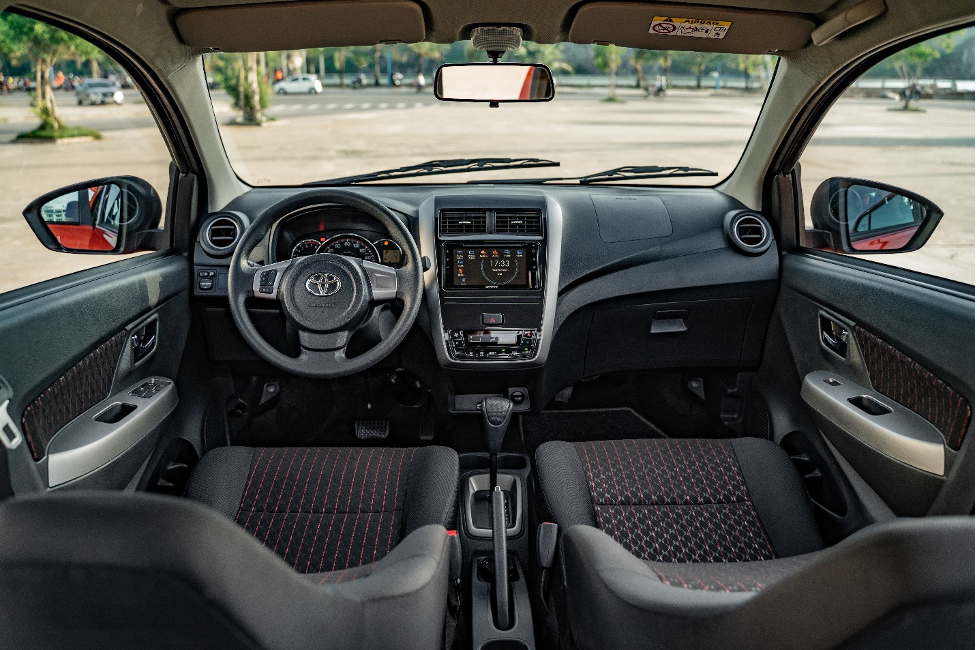 And yet, Toyota Wigo is also one of the few models in the segment that meets the 4-star ASEAN NCAP safety standard. The Japanese brand model is equipped with outstanding active and passive safety features such as 2 airbags, 3-point belts at 5 positions, ABS anti-lock braking system and electronic brake force distribution system. EBD. In addition, the built-in reversing camera and rear parking assist sensor make it easier for users to reverse and park when shopping or parking in cramped basements.
In terms of performance, Toyota Wigo is highly appreciated by many users, especially "new talents", thanks to its flexible and smooth operation, especially the simple operation of the car, not too much. sophisticated, hard to remember. The 1.2L engine block on Toyota Wigo is considered to have enough power to operate on streets that often have dense traffic but still very fuel-efficient with fuel consumption on mixed roads. The tank is only about 5.2 liters / 100 km.
In particular, Toyota brand models are appreciated for their durability, high reliability and this is also the strength of Toyota Wigo to attract users.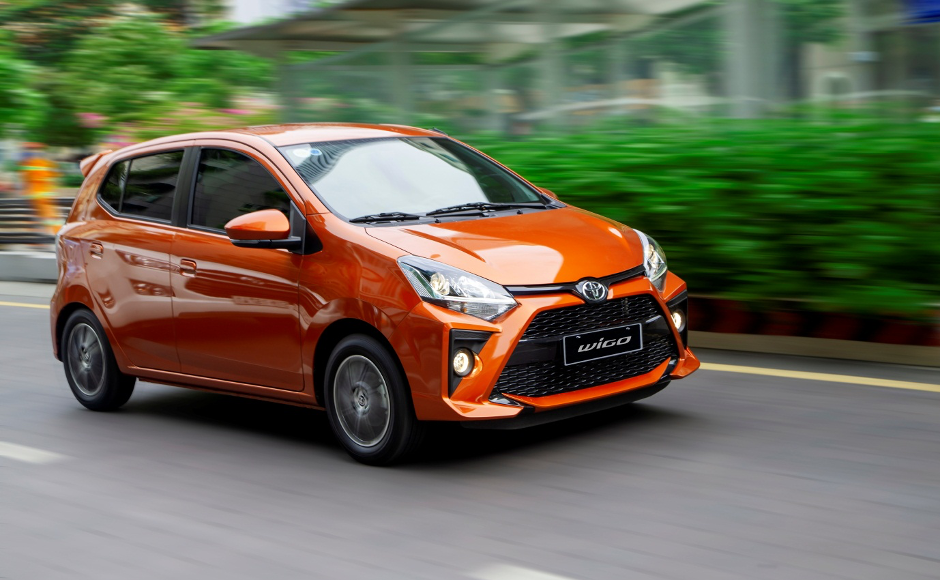 "After nearly 2 years of working with the main purpose of commuting to work in the city, I find the Toyota Wigo really a 'healthy as earth' car. In addition to routine maintenance, my Wigo just needs to fill up with gas and run bon bon. Moreover, the number of Toyota service center systems is very large, making it easy for users to access and use genuine services," shared Mr. Duc, a sales employee in Hanoi.
Buy Toyota Wigo, receive a series of attractive offers
In order to increase the value of customer experience as well as increase pressure on competitor models, in addition to being upgraded with a new entertainment screen, Toyota Wigo is also receiving incentives up to VND 20 million. – a huge discount for a class A car. The program lasts from June until the end of 2021.
Accordingly, customers who buy Toyota Wigo will receive PVC leather seats, genuine Toyota glass film (applicable to G version) and a genuine warranty package of 5 years/150,000km, whichever comes first. increase 2 years / 50,000 km compared to the current warranty policy (applicable to both G and E versions).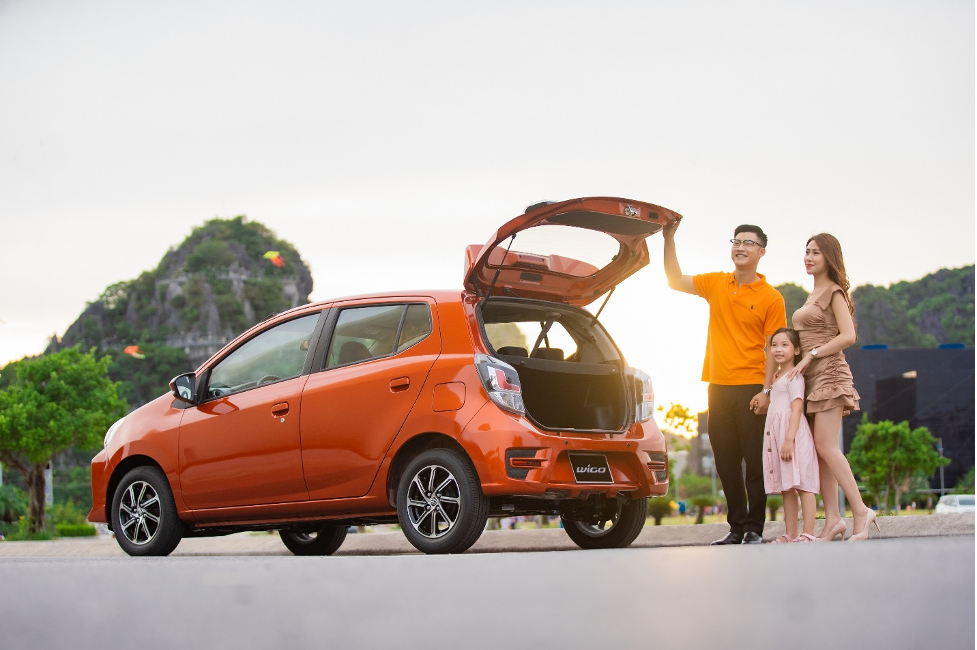 According to Toyota Vietnam, PVC leather seats have good water resistance, making it easy for customers to clean, increasing durability and aesthetics for the interior space. Meanwhile, genuine Toyota glass film has the ability to block up to 78% of infrared rays from sunlight to help customers no longer burn while driving, and anti-ultraviolet rays of up to 99% (equivalent to 19%). equivalent to SPF 1000+) without affecting the phone signal. PVC leather seat covers are warranted for 5 years or 150,000 km (whichever comes first), while genuine film has a warranty of up to 10 years.
Obviously, with these "terrible" offers, even if you are buying a car for the first time, you will always own a good car with leather seats, a smart entertainment system and long-term safety promotions, which Rarely found in low-priced cars.
In the Vietnamese market, Toyota Wigo is being distributed with 2 versions of manual and automatic transmission, with selling prices of VND 352 million and VND 385 million, respectively. This is really a very reasonable price for a complete imported car model from a prestigious Japanese brand.
In June, Toyota Vietnam also implemented many incentive programs such as: support from 20 to 30 million dong in advance fee for customers who buy Vios and complete payment procedures in June. As for Toyota Rush customers are offered a Gold insurance package worth up to VND 8.7 million from now until December 31, 2021. In addition, the finance company also offers many loan packages with preferential interest rates for customers buying installments.
The Toyota dealer network nationwide implements safety programs for customers and dealer staff during the Covid-19 epidemic season as well as promoting online activities, delivering cars at places where customers love them. urgent repair…
Trang Nguyen (forum.autodaily.vn)
.



Autodaily.vn