When the development of environmental protection laws and regulations has reached a watershed, the motorcycle industry will naturally usher in a process of generational change. At this time, various motorcycles on the market will also undergo major changes. This time, let us use the knowledge and sixth sense of the 48 years of "Young Machine" to try to speculate on the future of motorcycles with wishes and delusions.
This time we will predict the possibility of a car equipped with a HONDA CRF1100L Africa Twin parallel twin-cylinder engine, and take REBEL 1100/CRF1100X/GB1100TT as an example to introduce you.
Translated article authorized to reprint from: Webike
Original reference: Fantasy fantasy of a twin-cylinder engine! "Rebel 1100/CRF1100X/GB1100TT"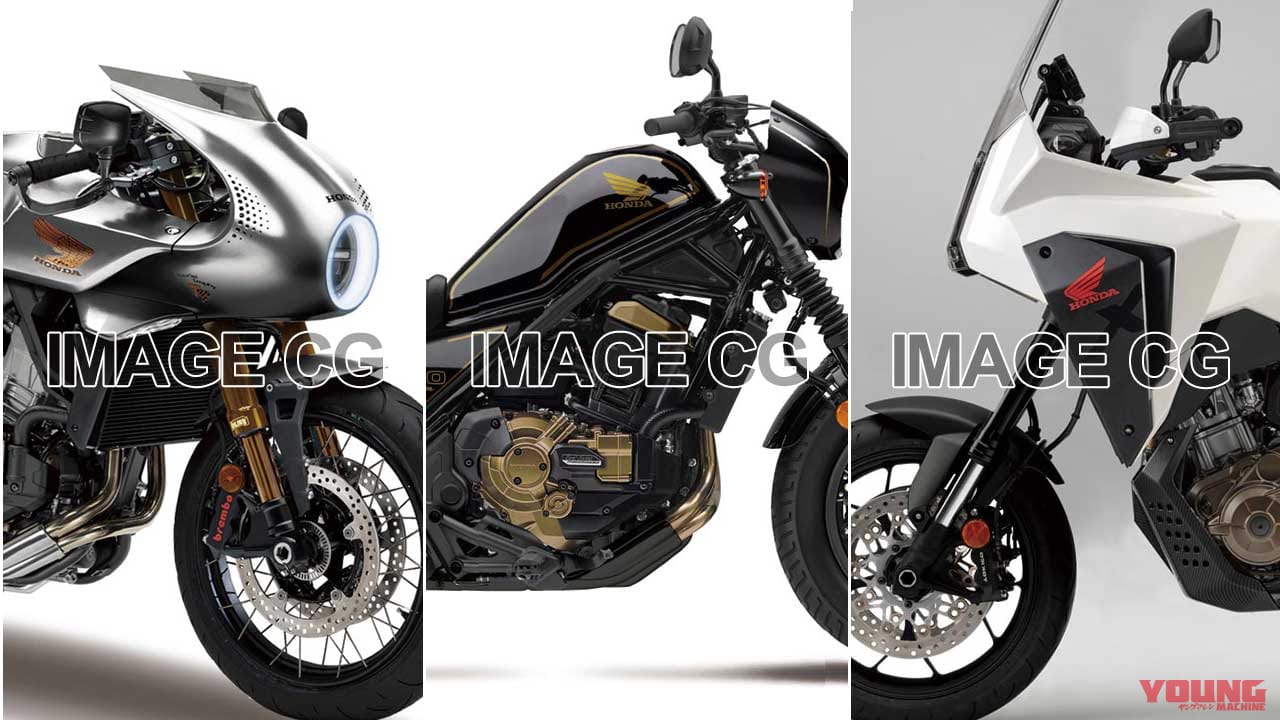 You can also choose the latest dual-cylinder engine of the DCT dual-clutch gearbox, which will be fully applied to various types from 2021
HONDA's CRF1000L Africa Twin will be transformed into a 1100 in 2020. It is equipped with a 1,082cc parallel twin-cylinder engine with a 270-degree crankshaft. This engine, which has been exclusive to Africa Twin since the time of 1000, is not currently used in other car series. It's actually quite a pity.
In addition to its light weight and simplicity, it also has excellent traction performance, so the rider can feel the agitation of the engine, and computer equipment such as electronic control of the throttle and 6-axis IMU inertial measurement device is also quite abundant. In addition, HONDA has also launched a DCT version equipped with a semi-automatic transmission, and the 2020 model also passed the Euro 5 exhaust emission standard.
HONDA also looks like it wants to use this engine to the fullest, and has even applied for many patent licenses that should be used for derivative cars. Although various frames are depicted on the design drawings, no matter which one is equipped with the Africa Twin engine.
From this patent map, we can infer three possibilities, namely "Africa Twin on the road with 17-inch tires on the front and rear wheels", "NK street car", and "cruising car". Because each uses its own frame, it is absolutely possible to create a completely different type of derivative car. Among them, the most likely "REBEL 1100" cruiser, we predict that this car will be the first to debut.
[Prototype car: 2020 CRF1100L Africa Twin series]Equipped with 21-inch front wheels and 18-inch rear spoke tires, so the off-road performance is also very good. Adopting Unicam's four-valve parallel twin-cylinder engine, so the whole car successfully reduced by more than 2kg.
HONDA REBEL 1100/DCT: The ace of the popular REBEL series is coming soon?
Since its launch in 2018, REBEL 250 has set a record for the most popular in Japan. And now this trump card will be equipped with Africa Twin engine debut, then it should be the representative symbol of REBEL-wedge-shaped appearance and exclusive cradle frame. Since the engine itself is quite streamlined, the car body should not be too large, so the rider can naturally ride it around for fun.
The powerful acceleration performance brought by the dual-clutch gearbox DCT is also the charm that other cars do not have. Just being a derivative of the popular REBEL is enough to put it at the top of the priority order, so we predict that it will most likely be released in the fall of 2020.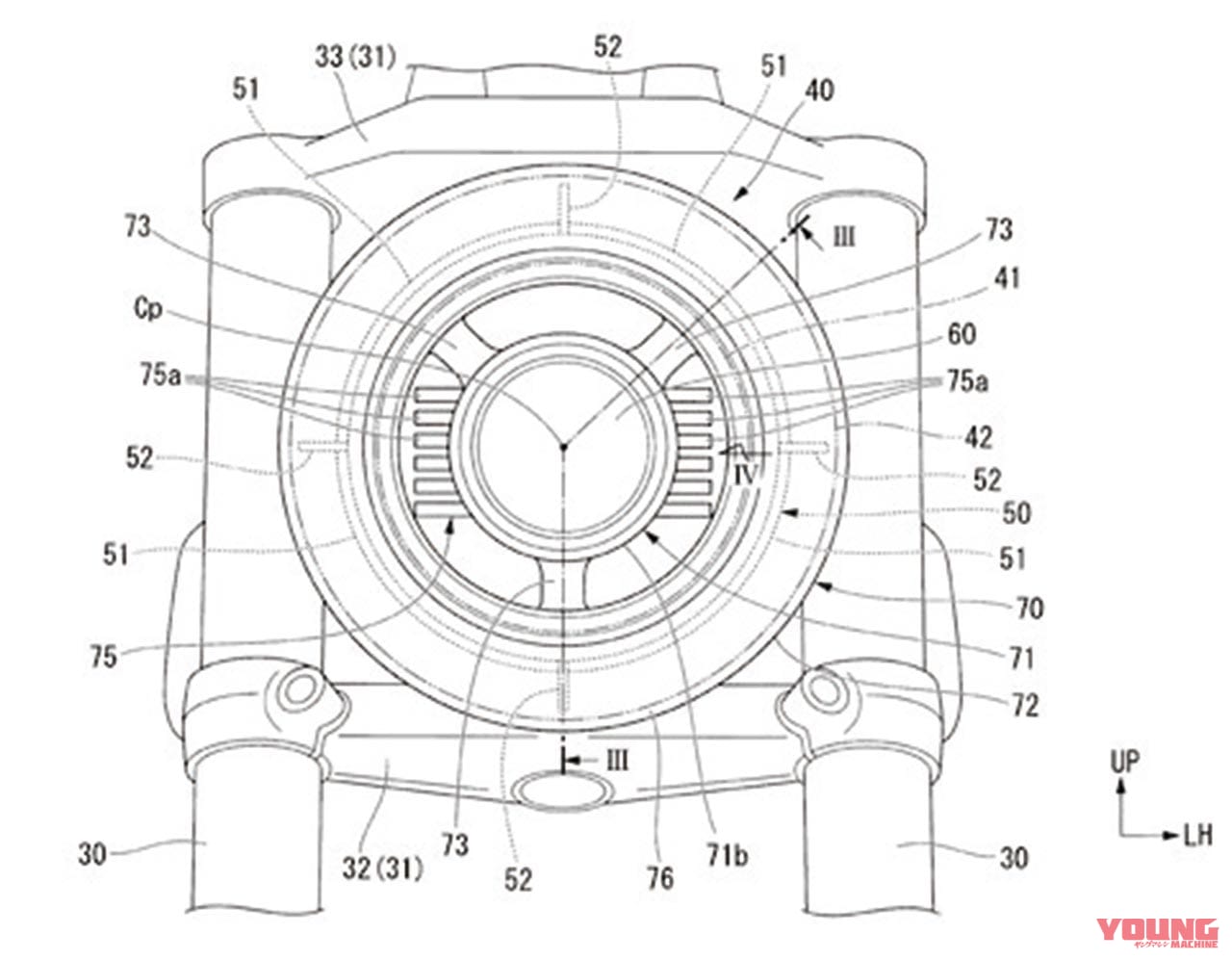 The patented design drawing of the LED headlight using PROJECTO LIGHT and Angel Eye. The picture above is REBEL. There is also a patented image that looks like REBEL's exclusive upper and lower movable LCD screen.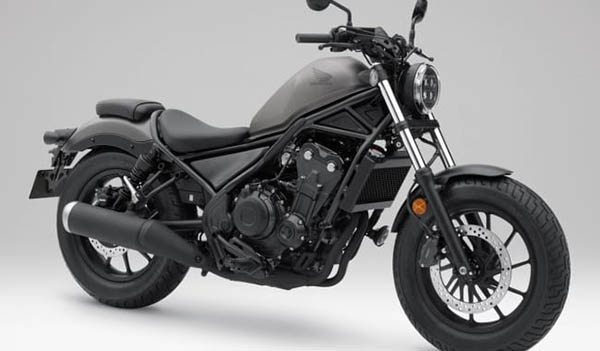 【Family: 2020 REBEL 500】Using the same frame, the 250 is equipped with a single-cylinder engine, and the 500 is equipped with a parallel twin-cylinder engine. As a transportation tool in daily life, it can not only make small arc turns flexibly, but also looks great with its simple design.
HONDA CRF1100X/DCT: A full range car model that enhances the performance of road riding
The street version of Africa Twin=X is this one. The design refers to the CB125X, which was exhibited at the Milan International Auto Show in 2018, with a sci-fi movie style. Compared with the reference template with large-diameter spokes, this bike uses 17-inch forged wheels + road tires, allowing the rider to be flexible and free when riding on the street or on the mountain.
Therefore, we boldly speculate that it will be an urban-style universal car after X-ADV. Although the method of replacing the chassis device and launching different versions is often seen in European and American cars, if the CRF1100X can also replace the exterior accessories Will make people happier!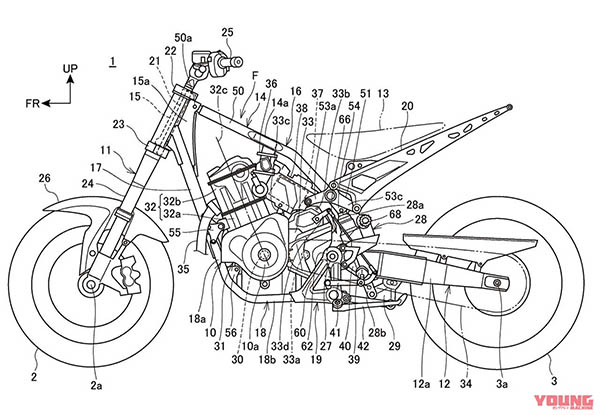 HONDA has applied for a variety of frame patents, including a design drawing of changing the Africa Twin's steel tube braided frame into an aluminum alloy sub-frame with 17-inch road tires.
【Design: CB125X】The display and research car model exhibited at the 2018 Milan International Auto Show has a one-piece upper fairing similar to the CB4X with in-line headlights.
[Competitor: BMW F900XR]The F900R of the NK street car is added with a large half fairing and a long shock absorber to change it to the style of an SUV. Keep the front and rear 17-inch tires in place and improve its versatility.
HONDA GB1100TT/DCT: Sports street car version is expected to debut in 2022
From the time of CRF1000L, it has been rumored that HONDA may launch a sports street car, and now that it will be changed to CRF1100L, perhaps this rumor is more likely to come true? The editorial department of "Young Machine" has always strongly recommended that the best sports street car is the British style Cafe Racer with bullet-shaped fairing.
The opportunity was the CB4 Interceptor announced at the 2017 Milan International Auto Show. We boldly imagine that it will be closer to the retro-style GB400TT MK II. After the launch of REBEL 1100, we very much look forward to this car coming out in 2022.
[Referencetemplate:1985GB400TT/MKII]This car refers to the racing car that participated in the Isle of Man TT in the 1960s. It is a distinctive single-seat version of the Cafe. Although MK II is an orthodox style equipped with a bullet-shaped fairing and a single seat cushion, the STD version of the NK street car is also difficult to discard.
[Competitor: 2020 BMW R nineT Racer]Refer to the R90S, which came out in 1973, with a lower bullet fairing. It is also the only version in the same series with a separate grip, and even equipped with a pedal shift kit.
The future vision of the motorcycle industry based on "Young Machine"'s long-term knowledge and sixth sense. Next time we will discuss the adventure car model derived from HONDA NC750, and use NC800X/X-ADV as an example to speculate.