The Realme Q2 Pro is a rare low-cost smartphone equipped with 65W fast charging. So in addition to fast charging, this Realme smartphone also has something special, let's review Realme Q2 Pro in detail now!
The article is based on the opinion of the technology site Âqa.
See more: What to expect about Realme X9: Slim design by 6 ATM cards, 4,300 mAh battery with stable performance
Realme Q2 Pro possesses a luxurious design and thin and light
Let's first take a look at the product's side packaging, which is still the familiar closure with vibrant yellow tones. The Realme Q2 Pro carrying case overall is nothing different from other products except the model name and brand.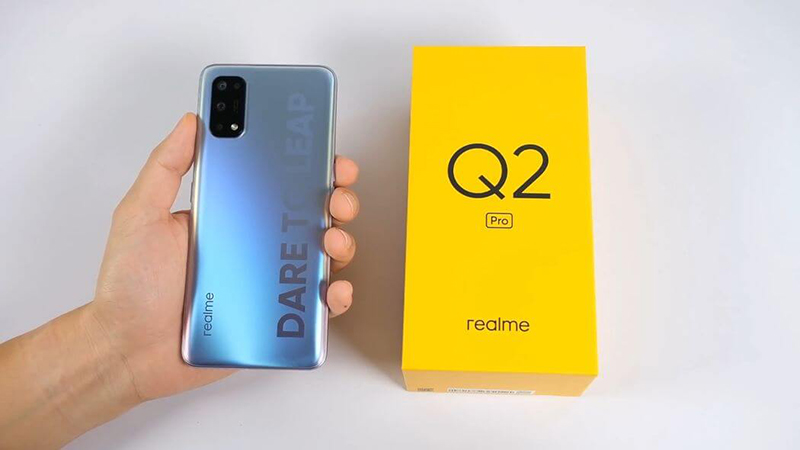 Everything is packed inside is almost standard with a transparent silicone case for protection and user manual. The bottom of the case is a 65W charger, a USB-C charging cable and the SIM tray holder.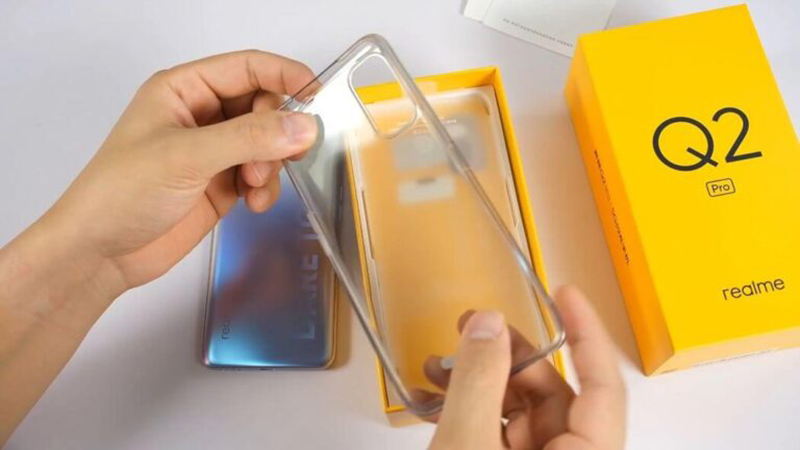 The items that come with you are extremely good, 65W charging for an extremely impressive charging experience, the silicon case is also quite beautiful, doesn't feel cheap at all.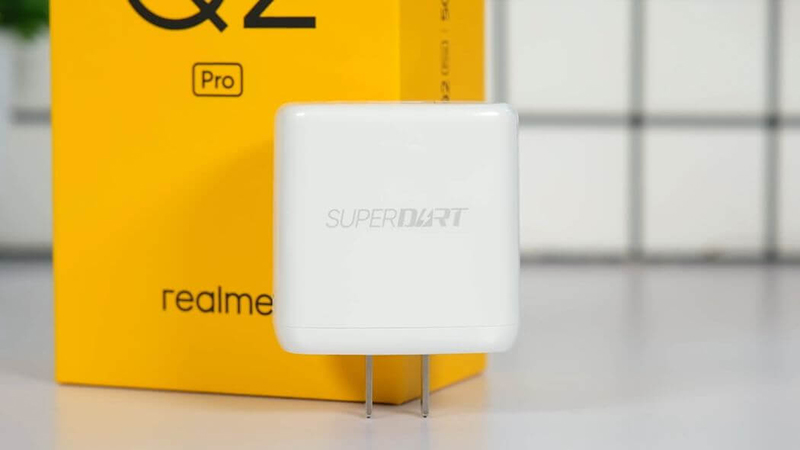 If you are looking for a compact smartphone that is still large enough for entertainment and gaming, the Realme Q2 Pro is the perfect choice. Our device weighs only 175 grams with a body thickness of just 8.1 mm. This is an impressive parameter that you only often see on flagship phones.
In addition to the size, screen quality is also something that many users care about when buying smartphones. Realme Q2 Pro is equipped with a 6.4-inch Super AMOLED screen with Full HD resolution, providing realistic colors and high contrast.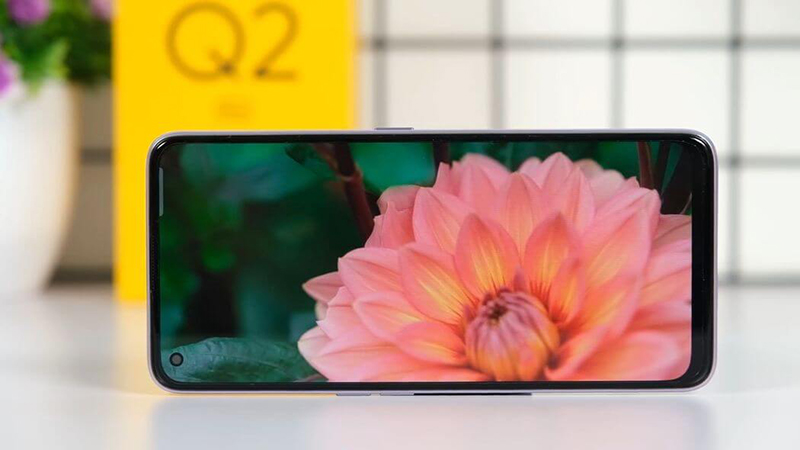 The Realme Q2 Pro uses a hole-punch screen design with a 20: 9 aspect ratio and 411 PPI pixel density. Realme Q2 Pro screen occupies 90.8% of the front area, this is an extremely impressive number.
At the same time, Realme Q2 Pro also supports super high sampling rate of 180 Hz with screen brightness up to 600 nits for good display in the sun.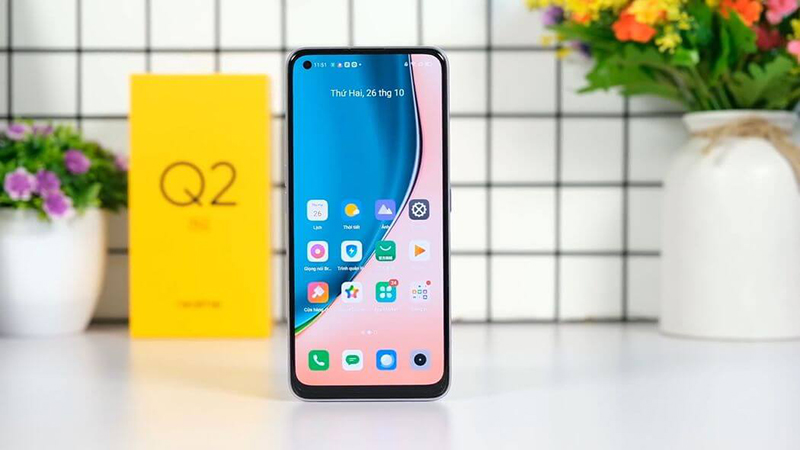 In the Realme Q2 Pro display settings, you can find many useful features. For example, the Alway-on Display feature, dark mode, color gamut adjustment, … Realme Q2 Pro's biggest weakness is the refresh rate that is only at the standard 60 Hz.
The Realme Q2 Pro has quite thin bezels, but you can see a rather large chin at the bottom. Also, there is a circular cutout in the left corner for the selfie camera at the top.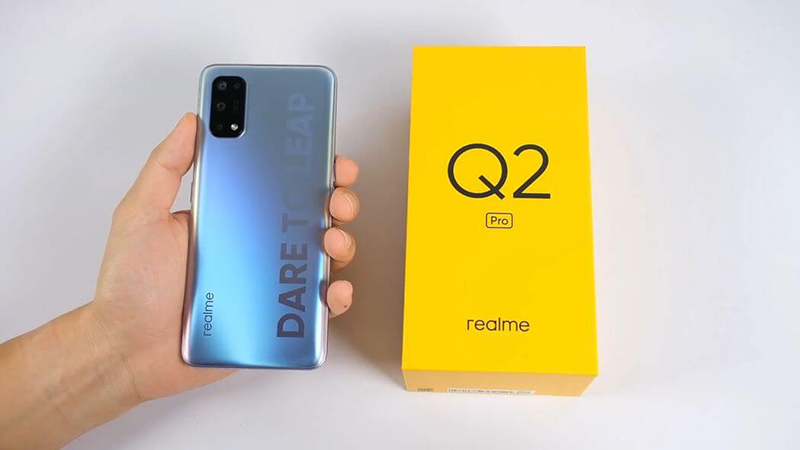 The back of Realme Q2 Pro is designed with eye-catching and impressive colors. You will see a 4-camera module with the brand logo and a huge 'Dare to Leap' slogan on the right.
On the right side of the device is the power button, the volume rocker is located on the opposite side. The main speaker, USB-C port, voice microphone and dual SIM slot are installed at the bottom.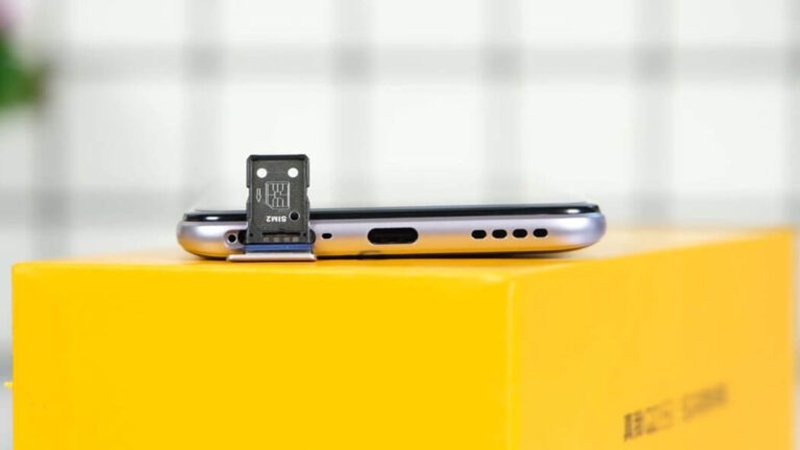 Although the Realme Q2 Pro does not own dual speakers, the Realme Q2 Pro gives quite high sound quality and has good bass, about enough volume for daily use.
Overall, the Realme Q2 Pro has good finishing quality. The buttons are responsive and have a pleasant touch. The body is made of plastic, but still brings the luxury and premium to the device. The in-display fingerprint sensor works well, but the response speed is not fast.
Dimensity 800U on Realme Q2 Pro offers enhanced performance
Realme Q2 Pro is equipped with MediaTek Dimensity 800U processor, using advanced 7 nm processing technology.
Many users will have a question after seeing the Realme Q2 Pro processor, can it meet the requirements of everyday game performance? With this worry, you can rest assured.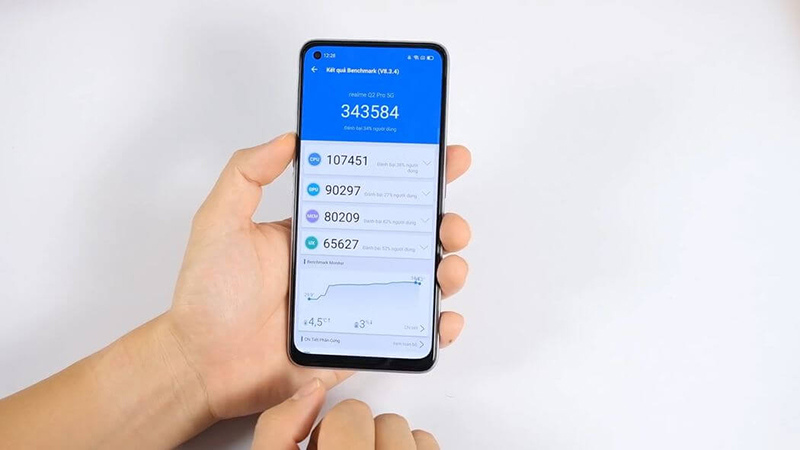 As for gaming capabilities, the Realme Q2 Pro doesn't have any difficulty at all. The device can play well with heavy and demanding games such as PUBG Mobile, Asphalt 9, Call Of Duty and other games.
At medium and even high graphics quality settings, all games ran well with no lag. At the same time, Realme Q2 Pro did not overheat during more than 1 hour of gaming.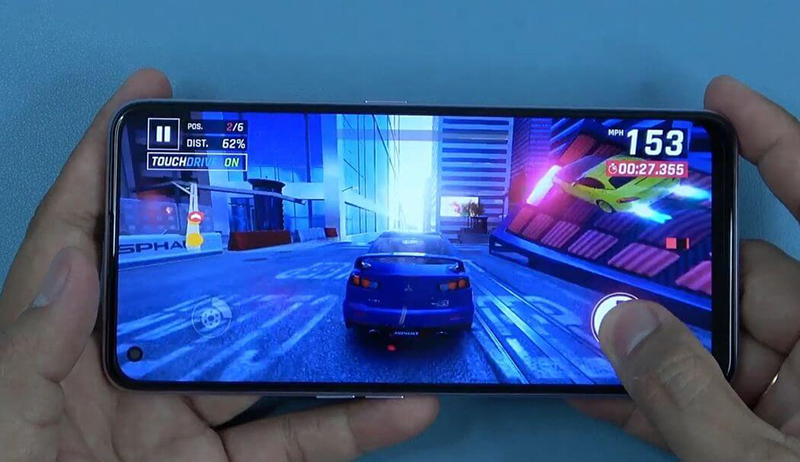 Realme Q2 Pro uses Android 10 operating system with Realme user interface. This is one of the interfaces that contains a lot of useful functions and features
Realme Q2 Pro owns a real camera
As a sub-brand of OPPO, a smartphone camera expert, Realme Q2 Pro is equipped with a 48MP main camera, 8MP wide-angle camera, 2MP macro camera and 2MP portrait camera.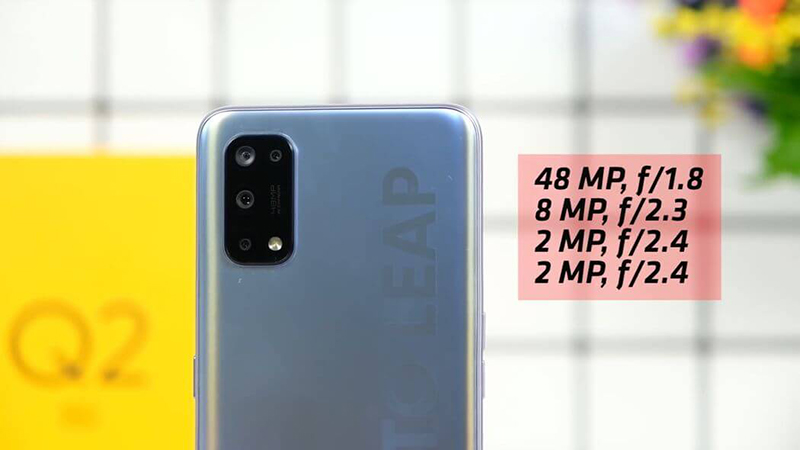 The main camera of Realme Q2 Pro Sony IMX586 sensor with f / 1.8 aperture brings greater light when taking pictures, thus delivering higher quality image effects, well preserved details, colors reproduced medium.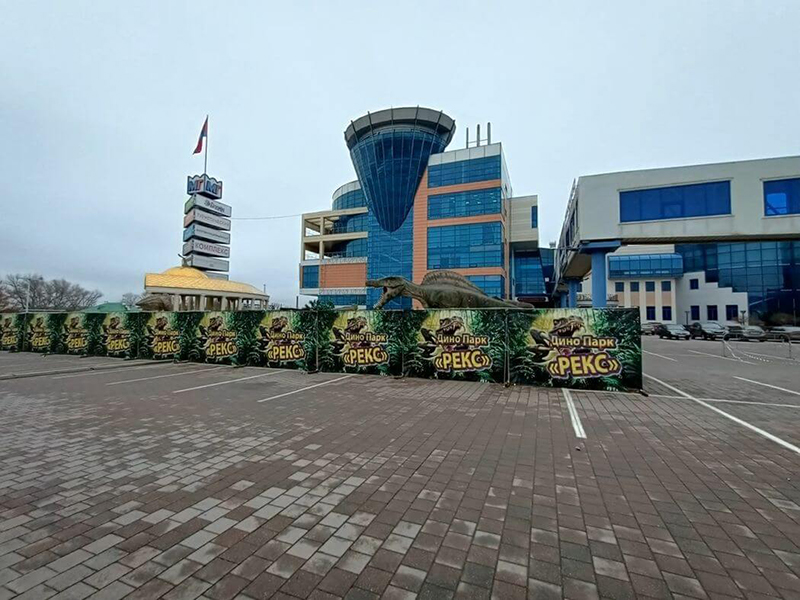 The super wide-angle camera produces good quality shots, but it's hard to call them perfect. Also, using this mode at night will be problematic, as the quality drops significantly.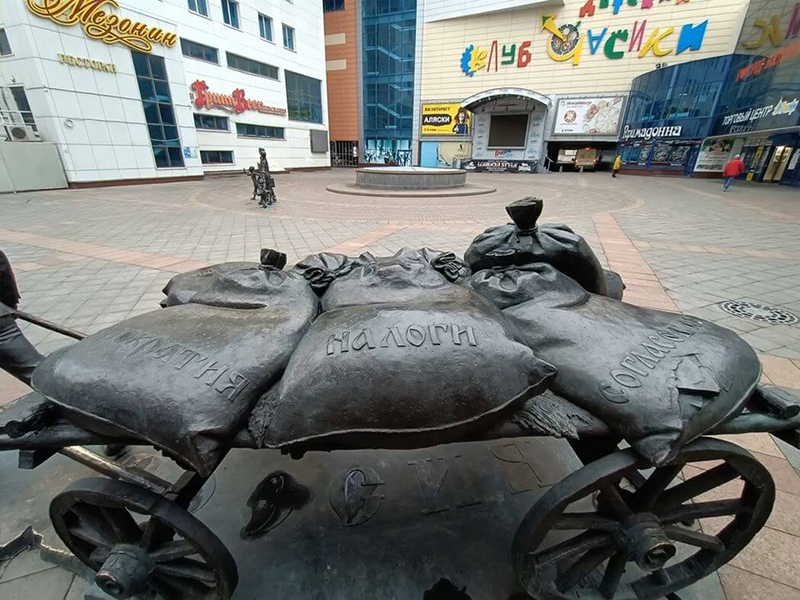 Macro cameras and portrait photography are for sales purposes only. The image quality was pretty poor and hard to use. On the front of the Realme Q2 Pro is a 16 MP selfie camera with f / 2.5 aperture. The pictures taken are extremely rich and detailed.
The main camera records video at 4K and 30fps and features EIS. Meanwhile the selfie camera can record videos at up to 1080p resolution and no image stabilization.
Battery is not an issue with the Realme Q2 Pro
Today, smartphones power beyond chips, cameras, design, … and batteries. So in addition to owning a good camera cluster, Realme Q2 Pro is also upgraded with a large capacity 4,300 mAh battery that satisfies heavy usage needs in the long run.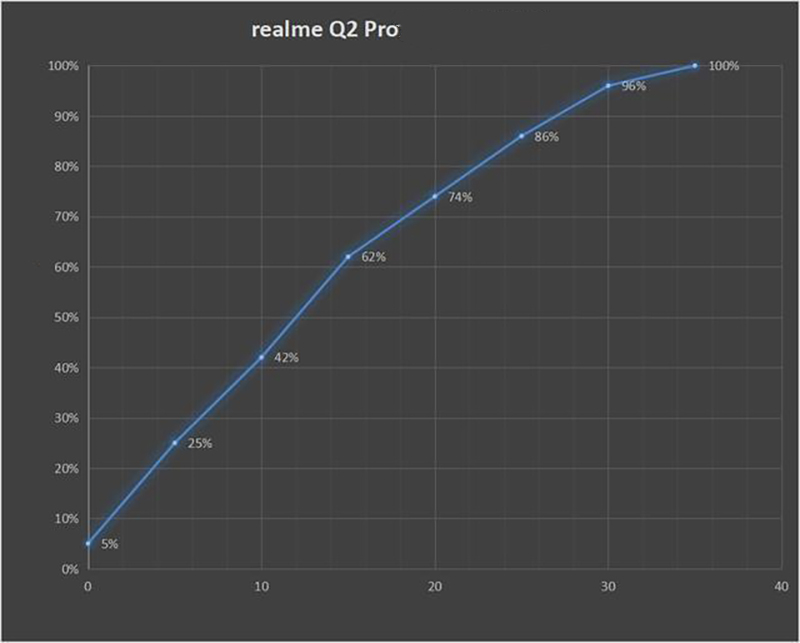 Thanks to the low consumption of the 7nm processor and the energy-efficient AMOLED display, it won't be difficult for you to use it continuously for 2 days. With the experience of playing games, surfing the web, watching online videos, … the device can give a full day of experience.
The Realme Q2 Pro's most expensive feature comes from a fast charger with 65W of power. It only takes about 55 minutes to fully charge your device. Such an impressive number is not it.
summary
Realme Q2 Pro has brought an unexpected experience, not only inheriting the advantages of the previous generation Realme Q but also taking care of both configuration and design. With a selling price of nearly 6 million VND, Realme Q2 Pro is really a formidable competitor in the segment.
How do you feel about Realme Q2 Pro? Leave a comment below to let me know!
Source: Awaq
See also: Detailed Review Motorola Moto G9 Power: Big battery with small price is strong point, or is there anything else attractive?
Edited by Vu Truong An
Not satisfied with the article
2,230 views
Related posts
Realme GT 5G high-end smartphone with Snapdragon 888 chip, 120Hz screen has just been set a release date


10 hours ago

OPPO Find X3 revealed on Geekbench: Continue to confirm using the top Snapdragon chip, running the latest Android version


1 day ago

What to expect for Realme X9: Slim design by 6 ATM cards, 4,300 mAh battery with stable performance


4




2 days before

Realme Narzo 30 Pro 5G and Narzo 30A show up in the promotional poster, revealing an overview of the design and attractive specifications


2 days before

Realme revealed that it has sold more than 3 million Realme Narzo units, revealed that it will launch the Realme Narzo 30 series at the end of February.


2 days before

OPPO Find X3 Pro international version is revealed with all kinds of terrible equipment, the flagship segment after Tet will be very bustling


2




6 days ago
.