Recently we have information that: Realme is about to launch the next three smartphones to succeed Realme Narzo 20 series, Realme Narzo 30 Series. In which, the most typical is the high-end version of Realme Narzo 30 Pro 5G. Today, I will summarize the rumors about this Realme Narzo 30 Pro 5G. Please watch what this device is interesting about.
See also: The Xiaomi Mi 11 Lite will have a design similar to the Mi 11, using Snapdragon 732G processor, 120 Hz screen
I will update soon as soon as I have the latest information about the Realme Narzo 30 Pro 5G.
Realme Narzo 30 Pro 5G will use Dimensity 800U
According to Gizmochina, the Narzo 30 Pro 5G will have the performance of the Dimensity 800U chip. It can be said that this is a chip that is not too unfamiliar to us, more specifically, is also equipped on the Xiaomi Redmi Note 9T 5G that just launched not long ago.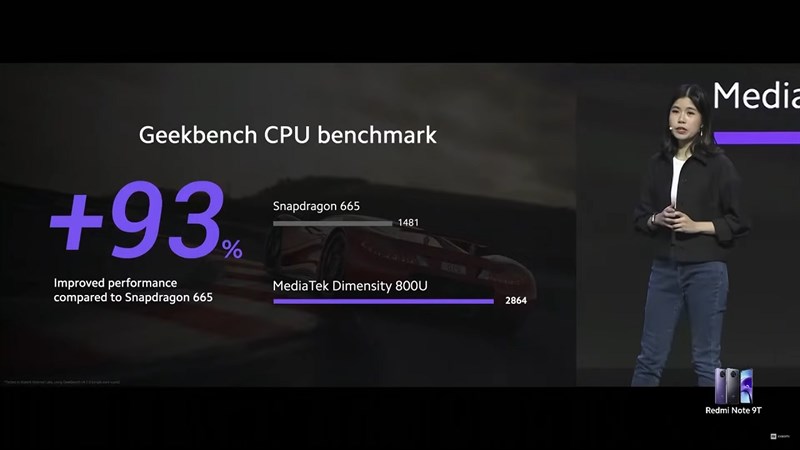 Realme Narzo 30 Pro 5G is rumored and touted as a gaming smartphone. Besides, by equipping Dimensity 800U we can speculate that the Narzo 30 Pro 5G will be a powerful configuration phone that deserves an extremely affordable price.
We are no stranger to the way Realme products are made, and surely the Narzo line will inherit many quintessence in the internal hardware. There is currently no information about the internal memory and starting RAM as well as specific camera parameters, so when I have it, I will update immediately for you.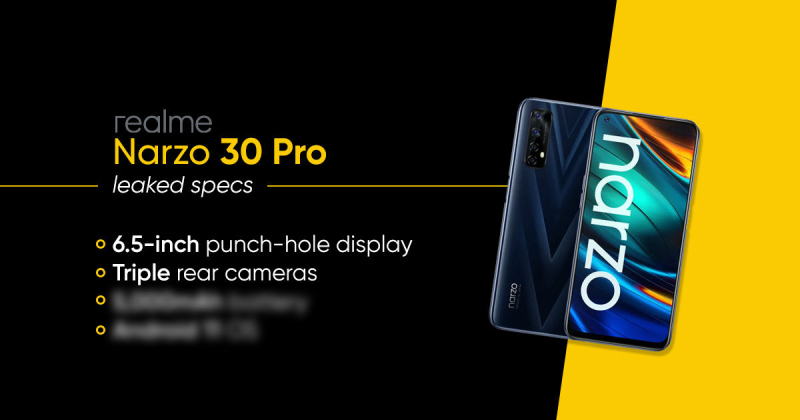 Also based on the source above we will have information that the Narzo 30 Pro 5G will have a battery capacity of 4,880 mAh. It can be said that this battery capacity is only enough but not really comfortable with a phone oriented for gaming. But that much if doing the tasks all day will be very comfortable, sometimes redundant.
In addition, to compensate for the 4,880 mAh battery capacity as well as optimize and shorten the charging time, we will have SuperDart Charge fast charging technology with a capacity of 65W. In my experience, with this capacity, the time to fully charge our machine will fall from about 45 minutes to 1 hour.
The Realme Narzo 30 Pro 5G will be equipped with a 120 Hz refresh rate display
It can be said that the high-frequency screen is an indispensable thing on today's smartphone devices. Also from the Gizmochina source that has just updated, Narzo 30 Pro 5G, apart from a stable configuration, is also equipped with a 6.5-inch screen, the screen scan frequency is 120 Hz. What could be better than when we can play games on a screen with a high refresh rate.
With a 120 Hz screen, the feeling of swiping and manipulating the contents on the screen becomes smoother, this is also very useful when playing games, when all your responses to the screen are instant. , help us outperform the enemy a beat. In addition, I like the most when scrolling and scrolling the page with absolutely no afterimage.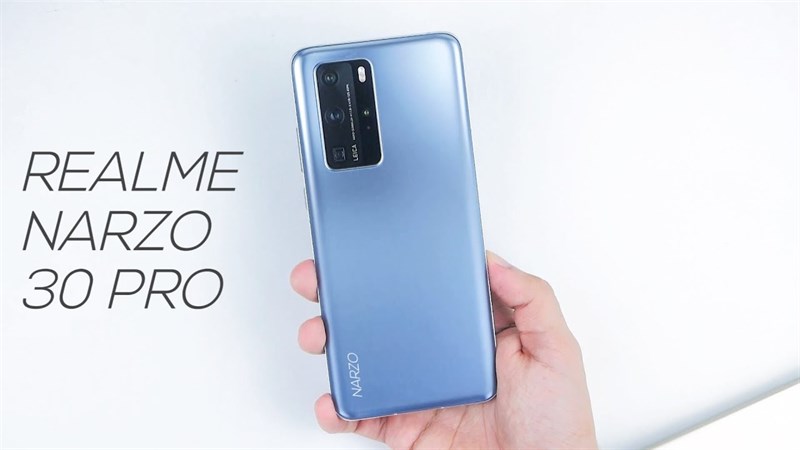 The Realme Narzo 30 Pro 5G will have a similar design to the Realme Q2
In terms of appearance, based on leaked information from the source above, the Narzo 30 Pro 5G is considered a gaming phone. However, unlike the pit design like ROG Phone Series or Xiaomi Black Shark Series, …, the Narzo 30 Pro 5G has an optimized appearance and looks simple and soft. Narzo 30 Pro 5G is likened to a Realme Q2 by the global tech community.
I think that the lack of focus on the design of Narzo Pro 5G is the purpose to develop and optimize the performance of the machine, as well as the price of the product.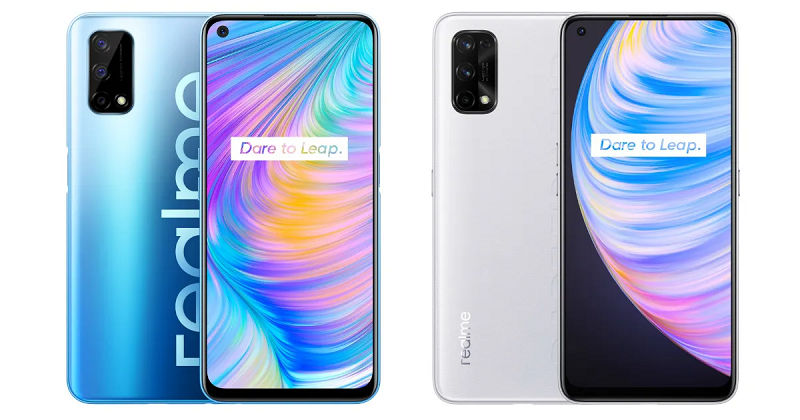 Besides, we also have a poster that confirms the design of this Narzo 30 Pro 5G on Gizmochina. As I said the device has a similar design to the Realme Q2 with the front is a 6.5-inch screen with a hole-punch selfie camera design that makes the device more bezel-less, more aesthetically pleasing and displays more content. In addition, when playing games, we can manipulate more buttons, the vision is also wider to optimize the view to play the game effectively.
In terms of display, the screen of the Narzo 30 Pro 5G has FullHD + resolution for sharp and detailed display. Along with that is equipped with an IPS LCD panel for the most realistic color display, although not as brilliant as the AMOLED screen, but in return we will have high brightness, better outdoor display support.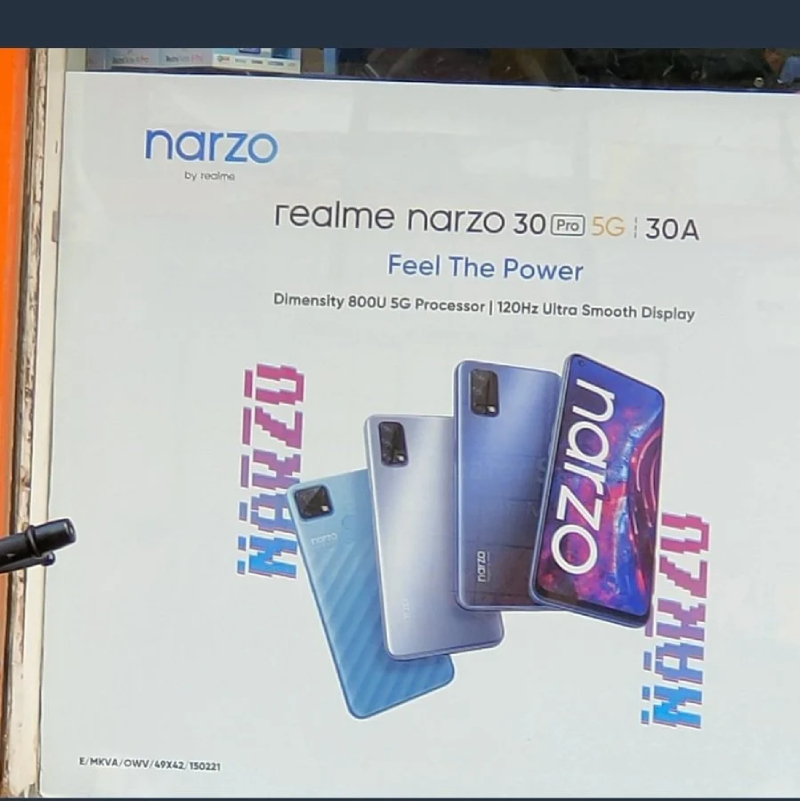 Realme Narzo 30 Pro 5G price and release date
Currently based on Gizmochina's leaked information we can know that the Narzo 30 Pro 5G will be launched alongside its two brothers Narzo 30 and Narzo 30A on February 24, 2021 in India. So the launch date is very close, just a few more days.
In addition, the price proposed by the news site Techintrest in the Indian market is about 15,000 RS (equivalent to 4.7 million VND). It can be said that this is a very cheap price compared to a machine equipped with an extremely powerful configuration like the Narzo 30 Pro 5G. Anyway, this is also the first information, let's wait and see.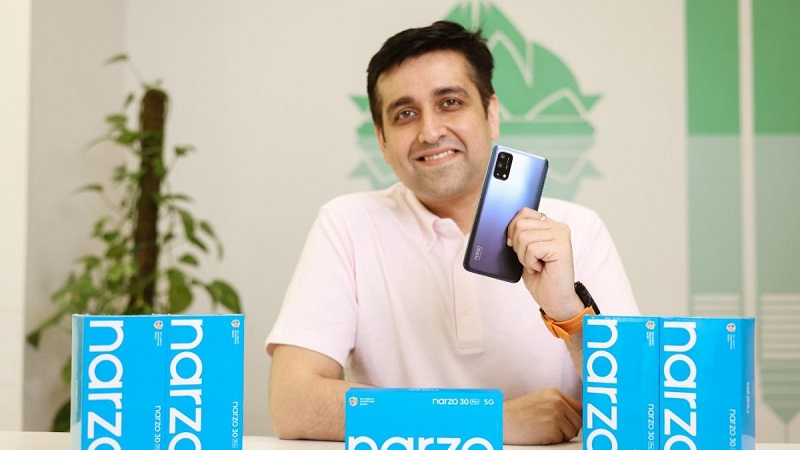 Epilogue
Based on the leaked information from Gizmochina, I can say that the Realme Narzo 30 Pro 5G will be a very suitable machine for those who need to play entertainment games that do not care much about configuration. It can be said that this will be a very worth looking phone to look forward to in the near future when we will have countless other devices launched together this February.
What do you think of this Narzo 30 Pro 5G? Please leave your comments in the comments for us to discuss.
Thank you for taking the time to follow the article.
See also: Hear Don La: Samsung Galaxy A52 5G owns a 120Hz screen, a strong upgrade in the camera and has a price …
Edited by Vu Truong An
Not satisfied with the article
1,092 views
Related posts
Realme X3 SuperZoom camera review: Excellent 5x zoom capability in well-lit conditions


10 hours ago

Realme GT 5G will be equipped with Snapdragon 888, 160Hz refresh rate screen and fast charging up to 125W (Updating)


13 hours ago

Revealing OPPO's first 5G phone in the high-end mid-range segment coming on shelves in Vietnam, invite O-Fan to wait


3




14 hours ago

Realme teases Buds Air 2 headphones before launch: Sound tuned by The Chainsmokers, with noise cancellation, 25 hours battery, …


1 day ago

OPPO Find X3 exposes the entire design on TENAA with a curved perforated screen, a new three-camera cluster but looks familiar


2




1 day ago

Realme sends press invitation to confirm the launch of Realme Narzo 30A, Narzo 30 Pro 5G and Buds Air 2 headphones


1 day ago
.