At the beginning of July, Realme launched a cheap wireless headset called Realme Buds Q. Right now we have this headset together to discover interesting things too!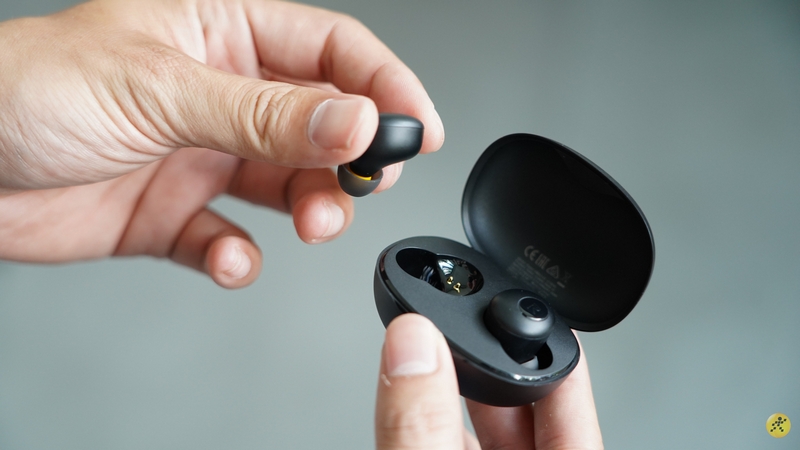 See also: On hand Sony WH-1000XM4: Headphones worth buying for connoisseurs of listening to music, supporting connecting two devices at the same time
Realme Buds Q has a compact appearance, a light feeling of wearing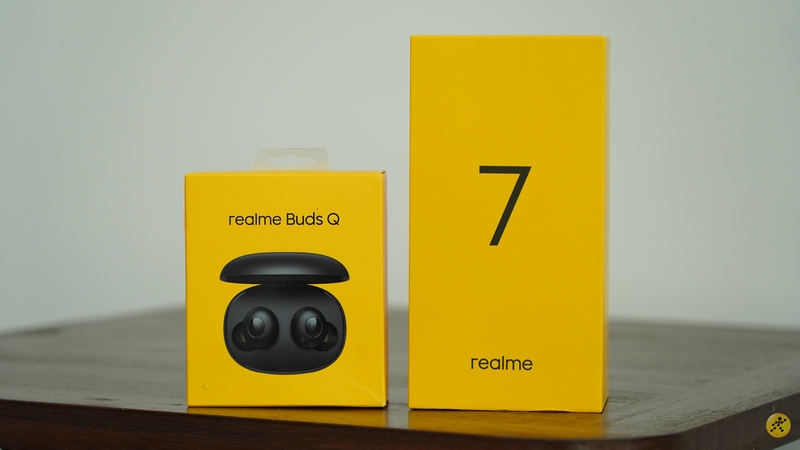 Like Realme's smartphone line, manufacturers love to use the orange-yellow tone for the headset. When opening the box outside the product, there is also the user manual, microUSB charging cable and two pairs of headphone buttons for you to replace.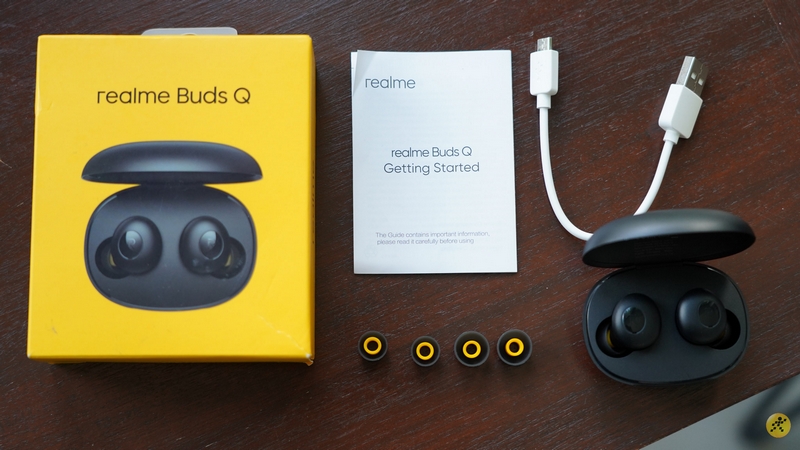 Realme Buds Q's charging box is shaped like a stone, the black charging box is rough and lightweight, you can put it in your pocket.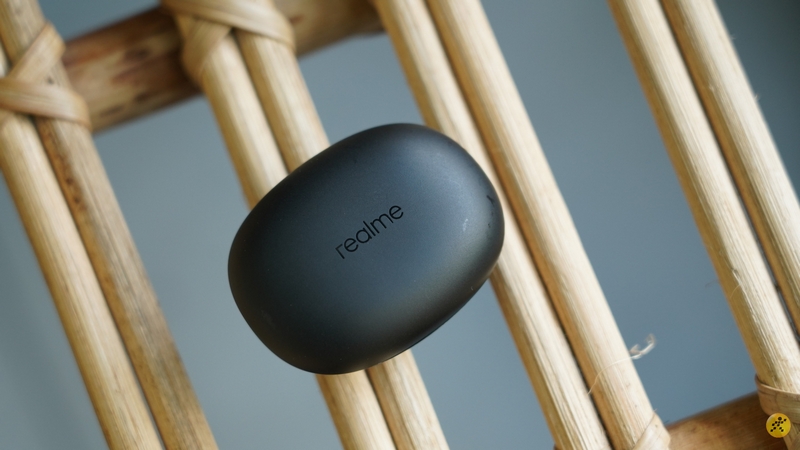 This charging box is slightly scratched, so it should be taken care of by the owner. Unfortunately, the Realme Buds Q's charging box only uses the microUSB charging port, the front has more LED status indicators.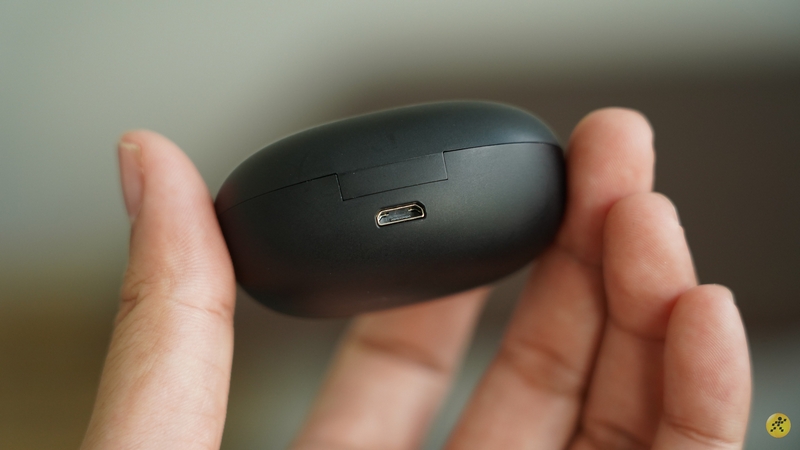 This charging box has a capacity of 400 mAh, in general the appearance is relatively simple, nothing special.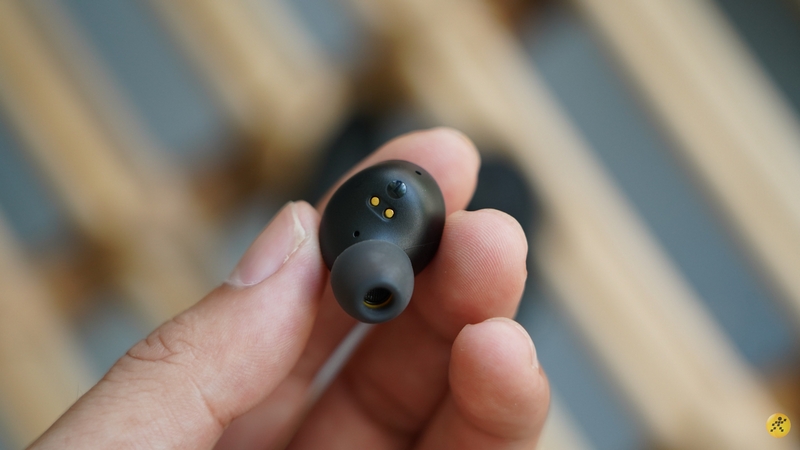 But because it is too light sometimes if you exercise hard, unfortunately the headphones drop a lot when you do not feel the headphones fall out of your ears. When wearing headphones for a period of time, it does not cause fatigue or earache.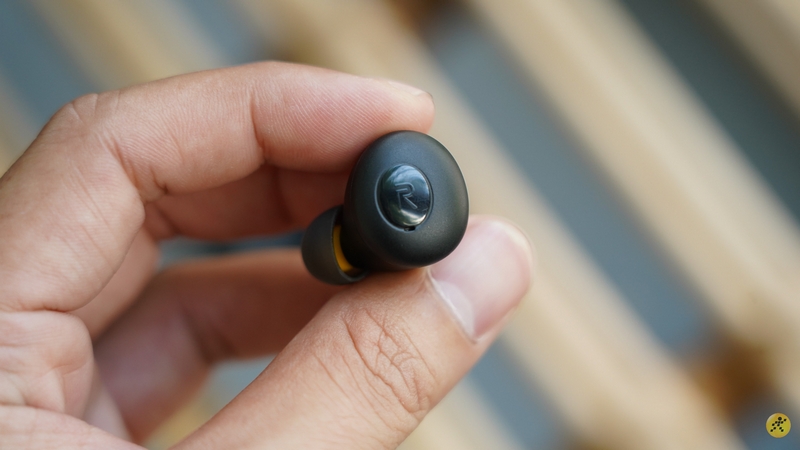 Realme Buds Q owns a long battery life, with the feature to limit the audio delay when playing games
When I first connected my smartphone to the Realme Buds Q, it took a little while. But this will not happen again next time. The connection radius of the Realme Buds Q is within 10m, similar to the number of wireless headsets with Bluetooth 5.0.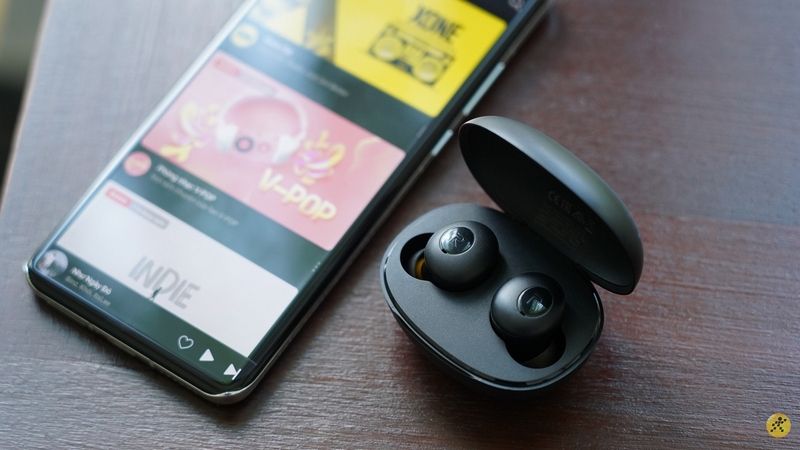 Realme Buds Q has a 40 mAh battery capacity that can listen to music continuously with nearly 4 hours, combined with a charging box that adds about 20 hours of use. This headset also supports IPX4 standard to help you feel secure when working out sweat or light rain.
Operation on the Realme Buds Q headphones is as follows:
Play / pause music, answer calls: Press 2 times in a row.
Switch: Press 3 times in a row.
Reject a call: Press and hold one earpiece.
Enter / exit game mode: Press and hold both ears.
The touch sensitivity on this headset I found is sometimes not very sensitive.
The most remarkable point of Buds Q is that it has a relatively low latency, which is conducive to fighting games like some titles like PUBG, Buds Q can quickly transmit gun sounds, moving sounds.
Talking about the ability to talk, this device responds completely well. As for the sound quality, the Bass has the right power to listen to EDM music, but the Treb band is not good at reproduction, the sound is still distorted. In the mid range, the singer's voice on the headset is not really outstanding, somewhat slightly out of breath compared to the other two sound bands.
General conclusion
Realme Buds Q has a compact design, good battery life with strong bass to match listening to EDM music. The minus point of this headset is that the other sound strips are not outstanding and the appearance is nothing special, but at a low price, this is also a choice for young people! Do not know how do you rate this product?
See also: On hand OPPO Enco W31: Small, lovely design, gifts when pre-order OPPO Reno3 Pro
Edited by Vu Truong An
Not satisfied with the post
16 views
Related posts
Two new Realme smartphones appeared at TENAA China, including the Realme Q 2020


21 minutes ago

Realme 7 detailed evaluation: Hardware improvement, more and more complete and closer to users


28 minutes ago

Realme Watch S smartwatch with FCC and ECC certification, what surprises will it bring in the upcoming launch?


32 minutes ago

Realme Narzo 20A, Narzo 20, Narzo 20 Pro reveal the configuration and price before the launch time, starting from 2.8 million VND


2




5 hours ago

Realme Narzo 20 Pro with 90Hz screen, 4 rear cameras, 65W fast charging support has just revealed a quite affordable price


1 day ago

Realme Narzo 20A and Narzo 20 reveal detailed configuration: 6.5-inch wide screen, 3 rear cameras, battery up to 6,000 mAh


2 days before
.