In addition to Realme 7, Realme also brings to the Vietnamese market a more advanced version, Realme 7 Pro. This version has many attractive features such as 64 MP main camera, 65W fast charger … Let's explore with me in the Realme 7 Pro quick hand below!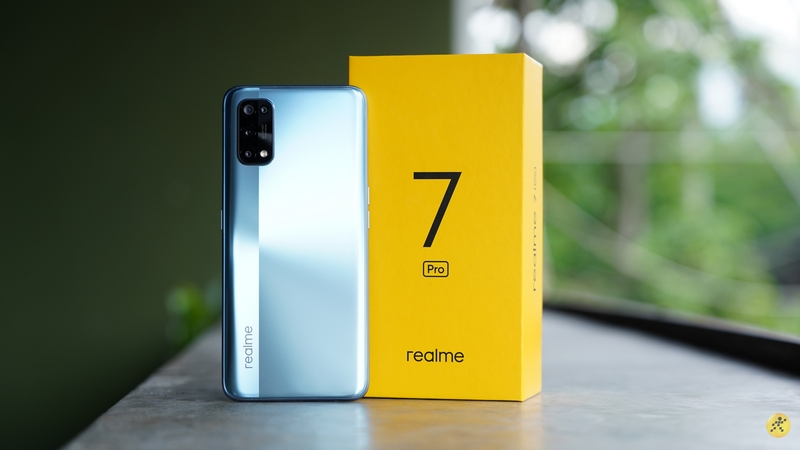 See also: Realme 7 detailed evaluation: Hardware improvement, more and more complete and closer to the user
Realme 7 Pro has good looking appearance, comfortable feeling to hold
Again, the familiar yellow box, inside, includes a number of accessories such as a silicon case, a SIM card, a USB-C charging cable and a charging adapter with a capacity of up to 65W.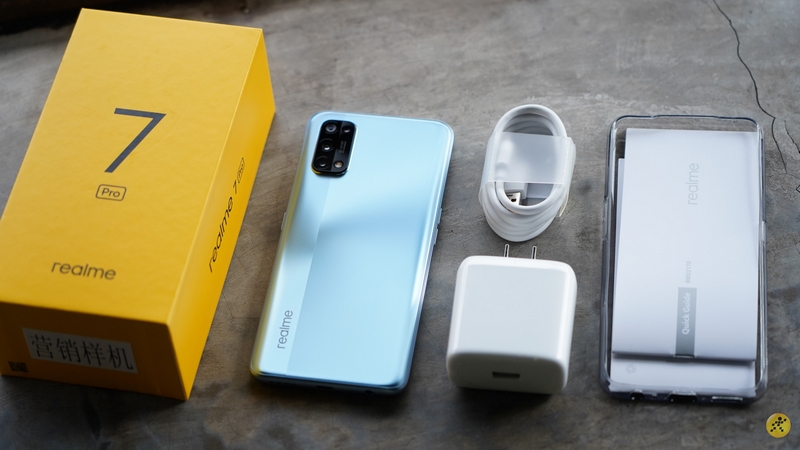 Realme 7 Pro owns the same color and design language as Realme 7, the polycarbonate back is also smooth, still glossy to bring a premium feel. The device is relatively light in weight, so it feels comfortable in the palm of your hand.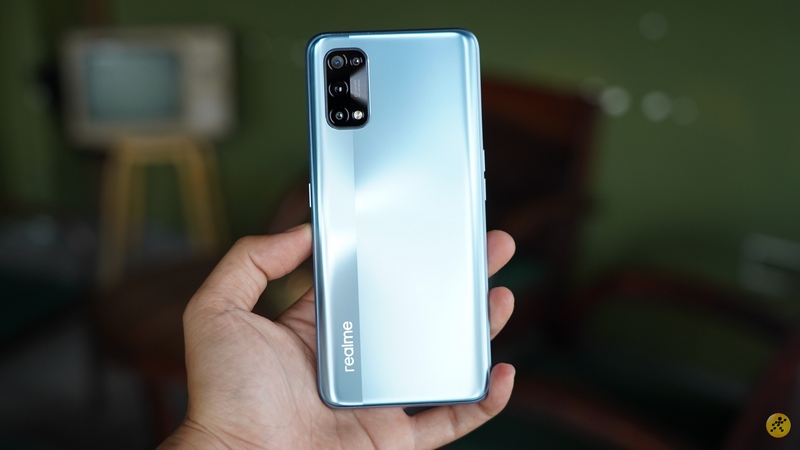 The back panel reflects circles of different shades depending on the ambient light. In addition, the back feels split due to a vertical line running from the camera to the bottom of the machine. The version I hold in hand has a silver color that contributes to the elegance and sophistication of the owner.
Unlike the Realme 7, the Realme 7 Pro uses fingerprint sensor technology under the screen.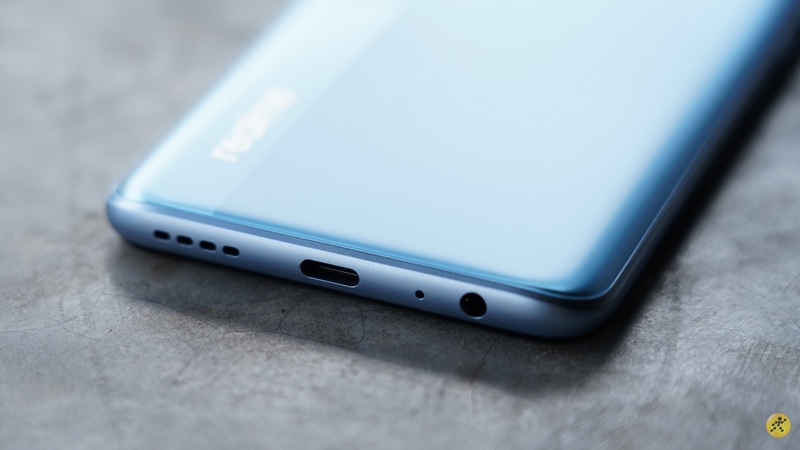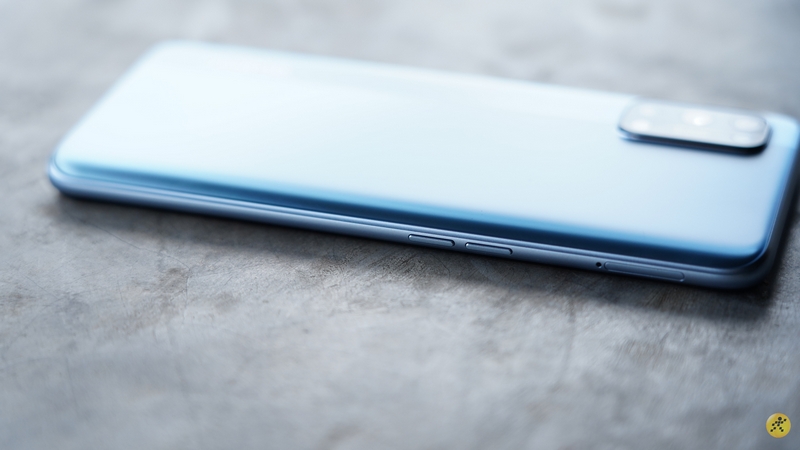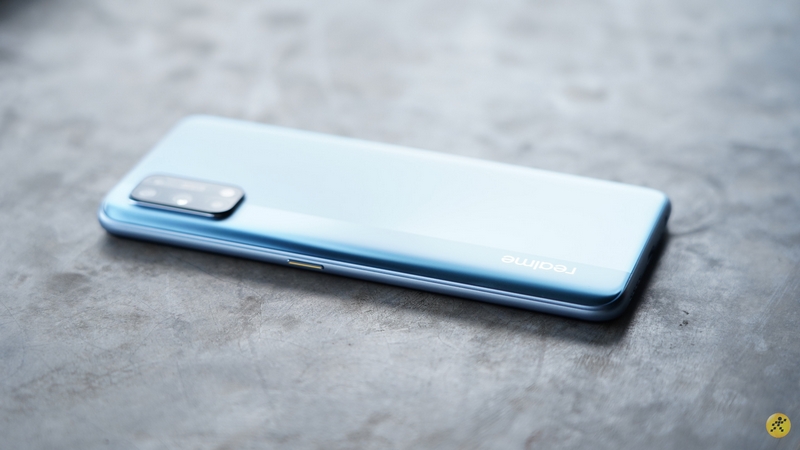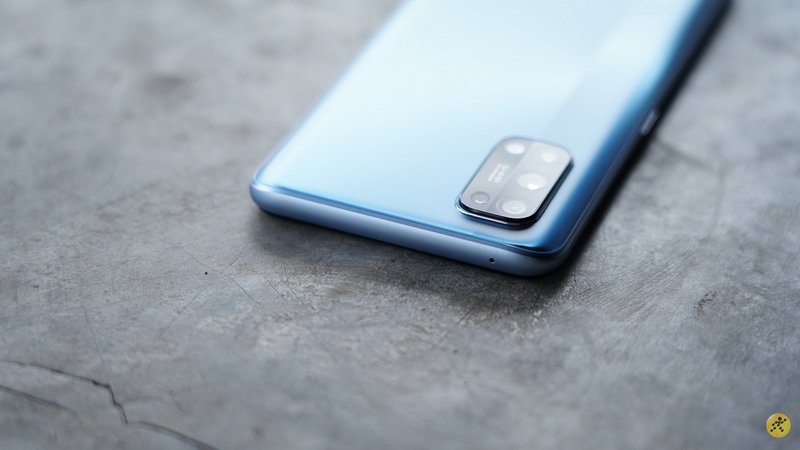 The Realme 7 Pro is also water resistant and has three layers of protection to prevent water damage. However, it is not clear what IP water resistance standard the device has, so we need to be careful during use.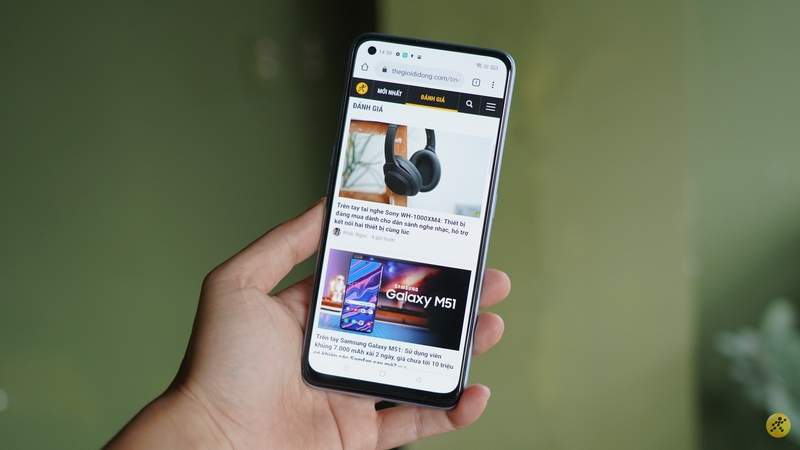 Realme 7 Pro's front still uses the "punch hole" screen design language, with a neatly sized hole, good-looking. And the bottom edge of the machine is still relatively thick.
Realme 7 Pro stands out with 64MP camera, 65W fast charging capacity
Realme 7 Pro owns a 6.4-inch Super AMOLED panel with FHD + resolution, 20: 9 aspect ratio, but this screen only supports 60Hz refresh rate compared to 90Hz on Realme 7.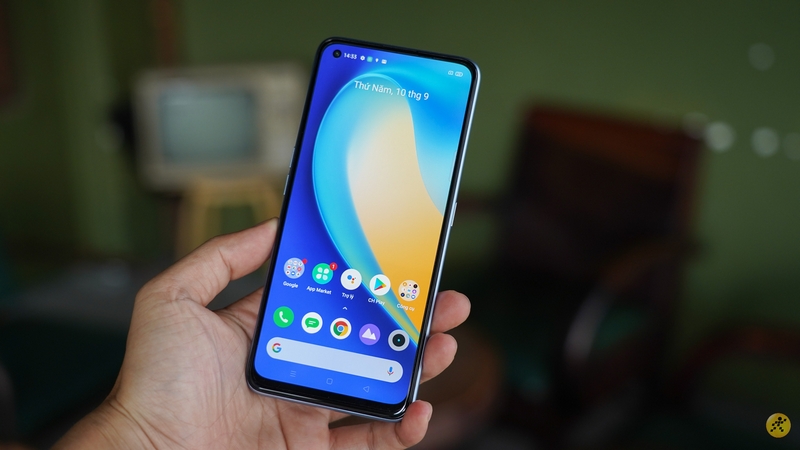 But the Realme 7 Pro's screen has color accuracy and high contrast levels, wide viewing angles, and deep blacks reproduced.
Realme 7 Pro is also equipped with a 4-camera system including a 64 MP Sony IMX682 main sensor, an 8 MP ultra-wide lens, a 2 MP macro lens and a 2 MP monochrome lens. However, the change in the camera is on the front of the device with a built-in 32 MP sensor.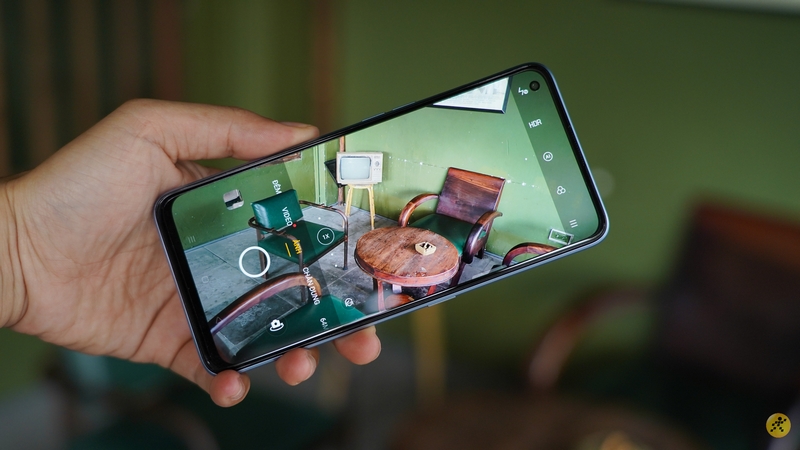 Daytime photos produce sharp images, high detail and relatively good color reproduction. The selfie camera also offers high level of detail when shooting in good light and makes the subject's skin smooth and fresh.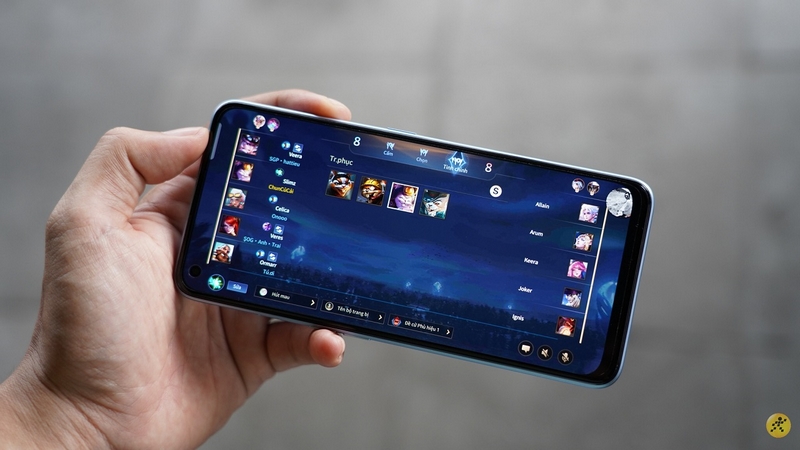 Powering the Realme 7 Pro is a Snapdragon 720G processor paired with 8 GB RAM + 128 GB ROM. All basic works or games that require handling of 3D graphics do not have any difficulty.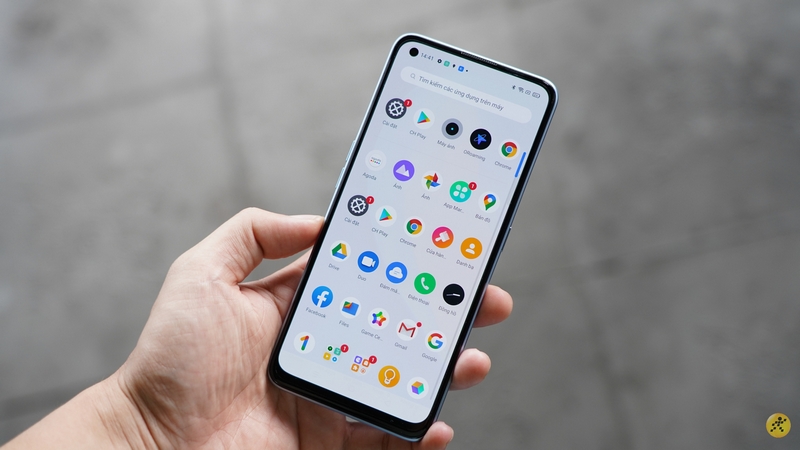 The Realme 7 Pro uses the Realme UI UI and is based on the Android 10 operating system. Although the Realme 7 Pro does not have a small battery life that stops at 4,500mAh, it has the fastest charging speed. SuperDart Charge 65W charging technology. Therefore, Realme 7 Pro can fully charge the battery from 0 – 100% in 36 minutes.
General conclusion
The Realme 7 Pro is an attractive smartphone with a beautiful screen, 64 MP camera and it is worth mentioning that its impressive 65W charging technology. Hope the product will have the right price, do not know how you rate this product? Please share your comments below!
See also: Realme C12 detailed evaluation: Better performance, better camera, more buffalo battery, …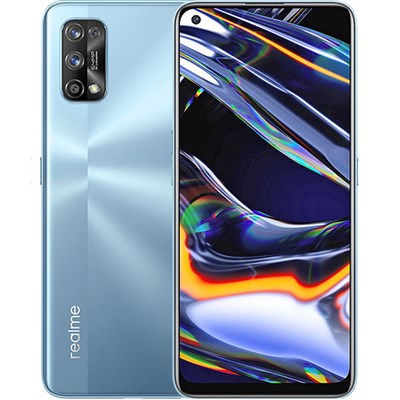 Realme 7 Pro
Goods coming soon
See details
Edited by Vuong Gia Bao
Not satisfied with the post
29 views
Related posts
Realme C17 launched: 90Hz refresh rate screen, 4 rear cameras, 5,000 mAh battery, price of 4.4 million


33 minutes ago

September 21: At the beginning of the week, immediately download 5 new Android games, with games to catch legendary animals such as unicorns, winged horses and dragons


36 minutes ago

How to install multi-color widgets, many unique styles that are not available on iPhone


1 hour ago

Genuine sale of Lenovo M10 TB-X505L (2G / 32GB) tablet with cheap price of only 4.39 million, big screen entertainment


1




1 hour ago

Appeared extremely unique metal ball structure radiators worth from 42 million to more than 160 million


1 hour ago

Xiaomi store suddenly posted an advertisement for the Xiaomi Mi 10T smartphone line, confirming the launch date was very close


2 hours ago
.