Razer releases new products such as new gaming notebooks, gaming seats, microphones and headphones
2020-10-13 14:50:33
1 like
1 collection
2 comments

This article was released under the authorization of Chaoneng.com. The original title: Razer held a RazerCon 2020 product speech event to release new products such as game seats, microphones, headphones, etc. The content of the article only represents the author's point of view and has nothing to do with this stand. Please do not reprint without permission.
Under the leadership of CEO Min-Liang Tan, Razer hosted the first live RazerCon mixed reality speech. The live broadcast was a great success, with the highest number of simultaneous viewers exceeding 1 million on Twitter, Facebok, YouTube, Twitch, Huya and Bilibili, with a total of 175 million broadcasts. At this product face-to-face meeting, Razer showcased many new and undisclosed products and their design concepts.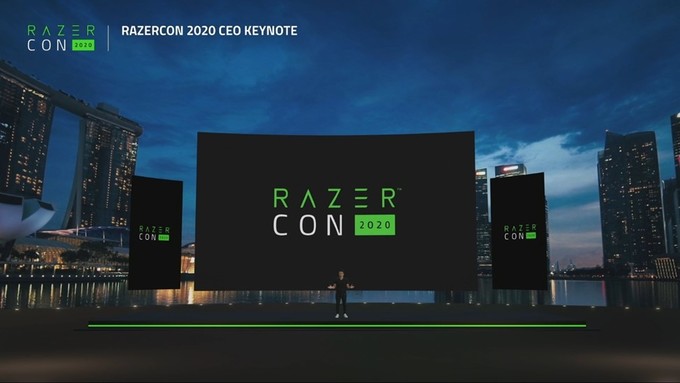 New product details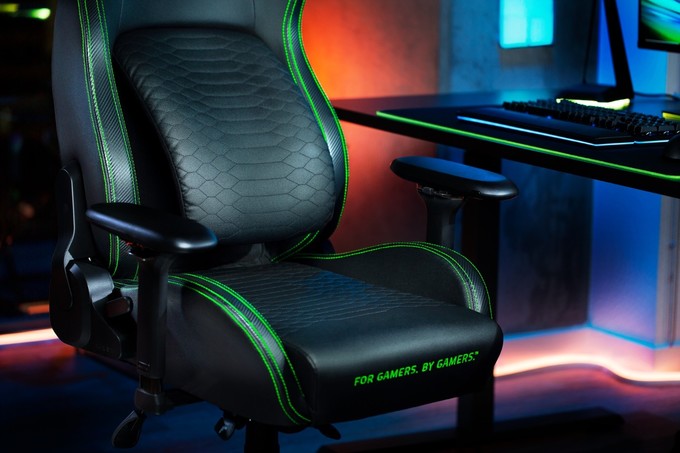 First of all, Razer launched a Razer Iskur Gaming Chair. According to the official introduction, the main design concept of this chair is to express the player's comfort, health, and personality as the original intention, so it is equipped with built-in The waist support system, high-density sponge cushion and multi-layer synthetic leather ensure the player's waist health to the greatest extent. Its built-in lumbar support system can also support 26-degree adjustment, 4D armrests, and the attached memory foam headrest provide good support for the head and neck. In addition, on the surface of the synthetic leather, we can also see the "snake"-like scale pattern, which is full of the taste of "thunder snake".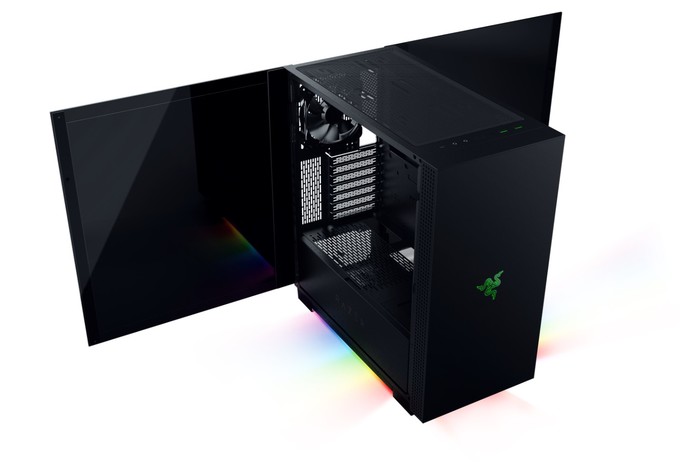 Razer also brought us a brand new chassis in this product face-to-face meeting, the Razer Tomahawk Gaming Chassis. In order to meet the needs of more players, the chassis provides two versions, ATX and ITX, which are equipped with a double-sided transparent tempered glass rotating cover. The overall chassis uses a matte black metal frame and an all-black front panel, and is in the center of the front panel. There is a luminous Razer green three-headed snake logo. The bottom of the game case integrates the Razer Chroma RGB lighting effects, which are controlled and customized by the Razer Synapse 3 software, providing players with a comprehensive RGB experience. In terms of heat dissipation, the Razer Tomahawk chassis can support a 360mm radiator on the front and up to two 140mm fans on the top.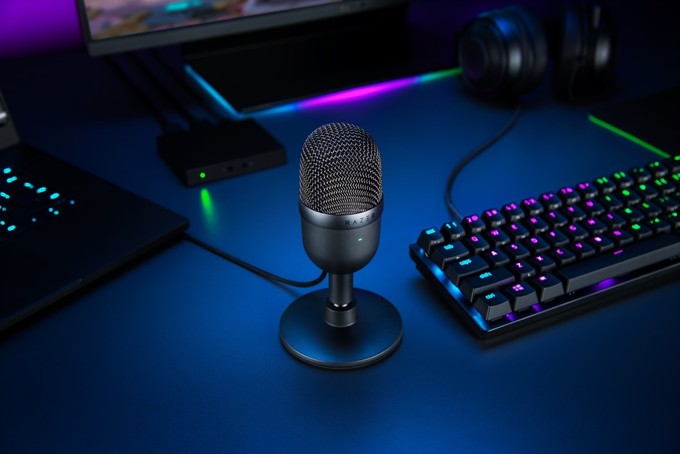 Razer Seiren Mini, the smallest USB microphone launched by Razer so far, is also released at this conference. It weighs less than 300 grams and is only 17 cm high. It is very small and light, easy to move. This product is equipped with a fine-tuned 14mm condenser diaphragm capsule, which can convey sound clearly and accurately.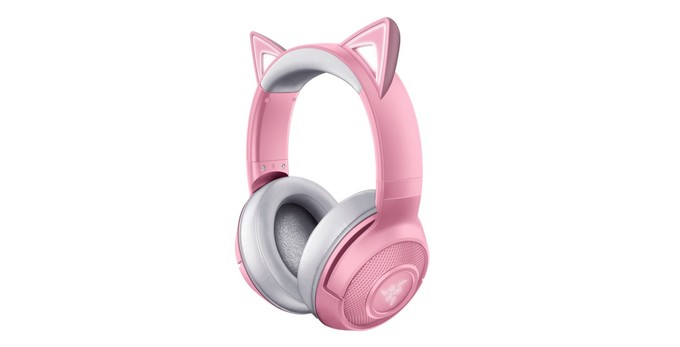 Razer Kraken BT Kitty Edition Razer Kraken BT Kitty Edition has also been unveiled. Razer clearly sees the potential of pink in the headset market. This headset replaces the previous wired connection with a Bluetooth 5.0 wireless connection, and is also equipped with 40mm Drive unit, Razer Chroma RGB lighting system and up to 50 hours of battery life. This headset also has a built-in microphone, which is convenient for users to communicate with teammates.
Finally, Razer also released a brand new notebook-the 2020 Lingblade 13 stealth version, upgraded to a 28W 11-generation Core, with an optional 4K OLED screen.
The light and thin Lingblade 13 stealth version is defined by Razer as a "gaming ultrabook". This is one of the few thin and light notebooks on the market that has a discrete GPU packed in a 13-inch body and is paired with Intel's high-power mobile processor. This time the 2020 model is upgraded to Intel's 11th generation Core i7-1165G7. Compared with the previous generation 1065G7, the new 1165G7 is still 4 cores and 8 threads, but the maximum core frequency can go to 4.7GHz. The high frequency is still great for games. It helped, and Razer used the 28W version for the promotion.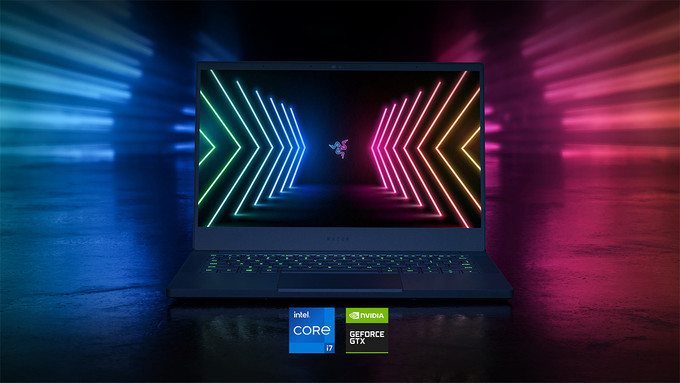 In addition to the processor, the new Lingblade 13 stealth version now also provides a choice of 13.3-inch, 4K OLED touch screens, with a color gamut of 100% DCI-P3. Previously, only 4K IPS and 100% sRGB could be selected. Of course, the previous panel display The effect is also very good. Switching to an OLED panel should be even more amazing this time, but unfortunately, the 4K screen is still only 60Hz this time. If you want a high refresh rate, you can only choose a 120Hz 1080p IPS screen.
Of course, the stealth version of Lingblade 13 can't carry high-resolution + high frame rate games, and this new GPU has not been upgraded. It is still NVIDIA GTX 1650 Ti. This entry-level independent GPU can only cope with some mainstream online games. It's around 100fps, so don't expect too much. Of course, 4K OLED panels can be used for mobile and portable creative work, which is more meaningful for content creators such as travel photographers and Vlog masters.
The 2020 Lingbian 13 stealth version is also no increase in volume, starting at US$1799 (120Hz screen version). Although the Bank of China has not announced the price, it is expected to be the same as the previous generation at 16,999 yuan (4K screen version).
Unauthorized, no reprint

.