Raising the level of Vietnamese cuisine
Like many expatriate Vietnamese, after a period of living in Malaysia, Ms. Nguyen Thi Thanh Van, Vice President of the Vietnam Business Association in Malaysia (VMBIZ) has grumbled at home. Far from Hue, it is difficult to find "Hue flavor" in a bowl of beef vermicelli, a plate of mussel rice or filter cake, banh canh, banh beo, banh nam … making it hard to make by hand because there are no ingredients for processing.
However, it took nearly 3 years after officially coming to Malaysia to become a bride, that Hue's girl found her friends. Little Saigon restaurant was born in 2001, specializing in Hue food. But in a small space, Little Saigon does not satisfy the passion and aspiration of former female student of the University of Economics of Ho Chi Minh City. About a year and a half later, Ms. Van ceded her shares to her friends, opened Cung Dinh restaurant.
"If Vietnamese restaurants were only 2-3 stars then Cung Dinh would be 5 stars", Ms. Van confidently evaluated. Indeed, when it comes to the Palace, some of my friends, who had the opportunity to travel to Vietnam, were still deeply impressed after that. These are not only the delicacies of the three regions of Vietnam, but also the "willingness to play" of the owner when placing a nearly 1-ton Cham tower model from Vietnam to put in front of the redesigned villa. architectural features bold Vietnamese culture.
Chefs are carefully selected from Vietnam, main foods and spices are also brought from Vietnam to what can be bought in Malaysia, Ms. Van personally got up from the early morning to go to the wholesale market. guaranteed fresh and delicious. The menu of nearly 100 Cung Dinh dishes is also prepared by Ms. Van on the basis of many years of working and observing the habits and preferences of foreigners while in Vietnam. But not enough, customers coming to Cung Dinh can also hear the deep melodrama or the clear sound of the zither … performed by Vietnamese artists themselves.
Cung Dinh is no longer a restaurant but becomes a cultural space of Vietnam in Malaysia. Therefore, the Palace has become the destination of Vietnamese people in the area, Vietnamese from the country as well as indigenous people and foreigners coming to Malaysia. With the Vietnamese community in Malaysia, when it comes to Ms. Van, they are always associated with Cung Dinh restaurant and the name "Van Cung Dinh" was born since then, exists until today.
As for Ms. Van, Cung Dinh "let me love once and for all". Although at present, Cung Dinh restaurant is no longer available after many relocations due to landowners demanding space, but Van still makes Royal dishes at home on request to serve loyal diners. Ms. Van believes that one day, Cung Dinh will return, still salty, but deeply absorbed, eager to help you miss the moments at home.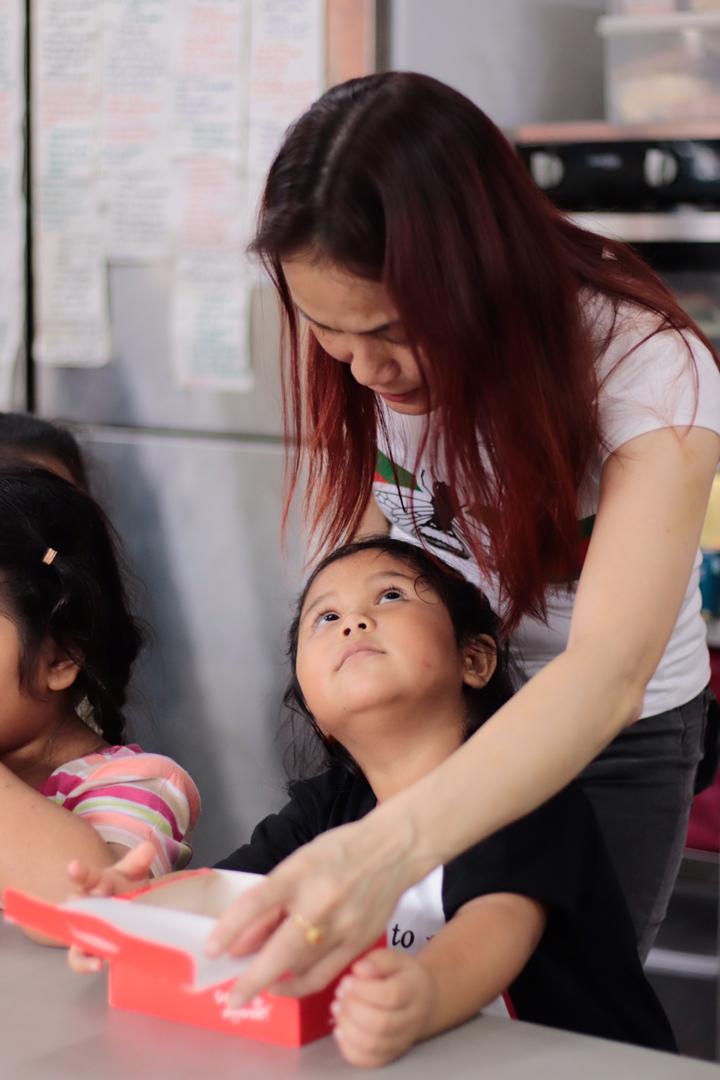 Bringing together the strength of the Vietnamese business community
The Vietnamese community has existed in Malaysia for decades, but for the most part it is hardworking single contract workers. The diligence of the Vietnamese people is always recognized, but only when the Vietnamese associations in the area are established, the cohesion strength really comes into play. Starting from country councils to the Women's Union, the Vietnamese Community Liaison Committee, and until 2018, the birth of VMBIZ.
Ms. Van was one of the first to raise her wish to set up a business association. Ms. Van is also the person who directly drafted the association's operating principles and principles. With the enthusiastic help from Vietnam Embassy in Malaysia, in 2018, VMBIZ was born. Ms. Van is very happy that she has fulfilled her wish towards the community, but difficulties still accumulate.
The reason is that in Malaysia, the number of businesses owned by Vietnamese is quite small. Moreover, working for VMBIZ takes a lot of time and effort without any salary or allowance. Van herself is also busy running the Bali Naughty Nuri's barbecue chain and is a partner in the development of a series of pubs called Loco, but if she does not start working on specific activities of the association, the program will not run. So "the person carrying the prison and the total" quietly arranged the business, housework, so that the activities of VMBIZ can go into depth, into the field that Vietnamese businesses and the community at here care.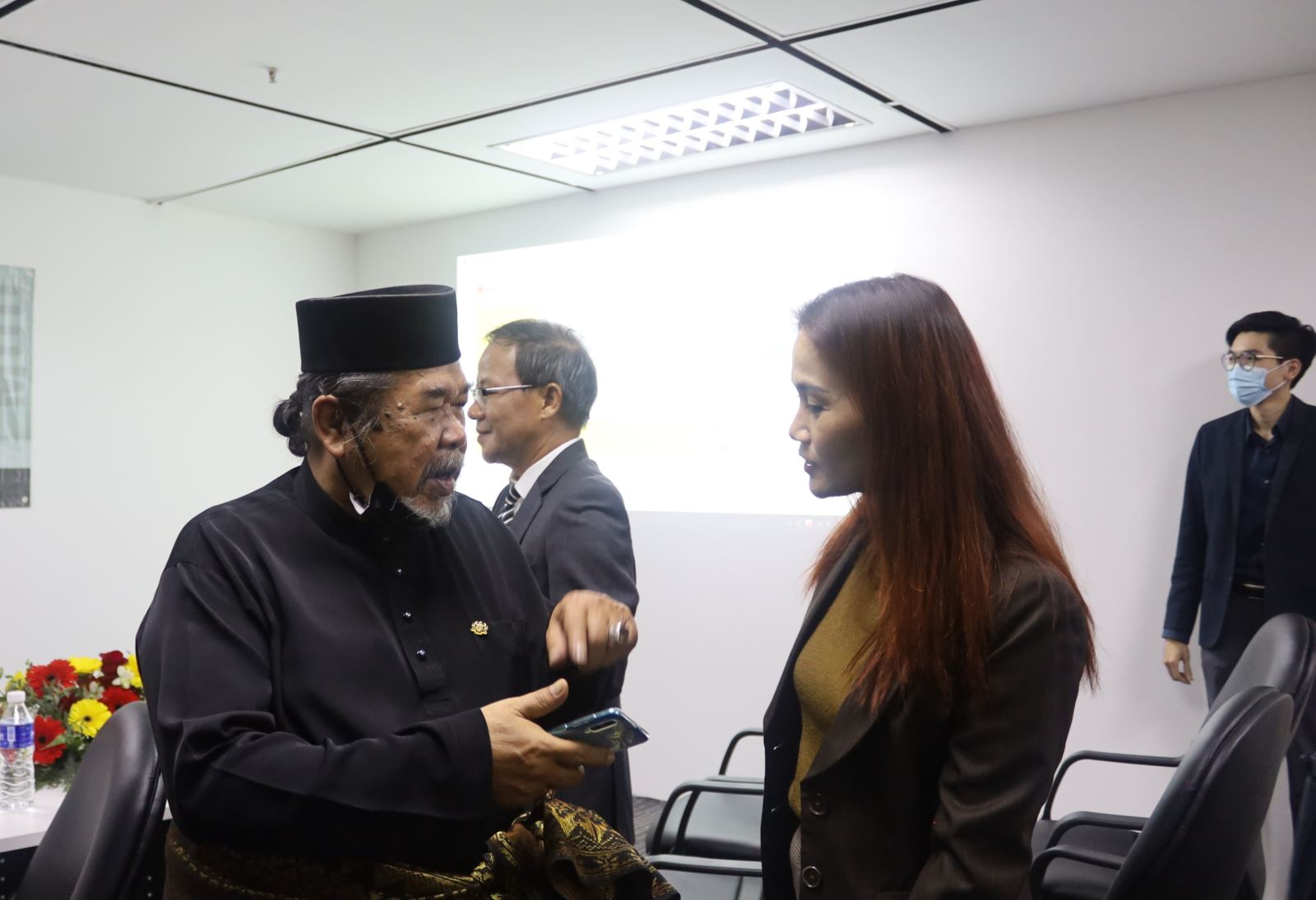 Two years passed, remembering the early days, young Vietnamese businessmen in Malaysia such as "Linh Musang King" or "Han Agricultural Products" … and Vietnam Trade Counselor in Malaysia Pham Quoc Anh all noted their enthusiasm. and the responsibility of the Vice President of VMBIZ as well as the opportunities coming from VMBIZ activities. It is not only the connection and mutual assistance between Vietnamese businesses in the locality, but also the diversity of connections with Malaysian businesses. From the signed Memorandum of Understanding (MOU), activities of direct connection, online connection, business cooperation and investment opportunities are gradually realized.
Happy for the development of VMBIZ, but when talking together on a late 2020 afternoon, Ms. Van is still very thoughtful. "The impact of the epidemic is too great. After the epidemic, the business model will change, it is not easy how for Vietnamese businesses in the area to stand firm and continue to develop, "Ms. Van said. I know, she herself had to close a restaurant in the central Kuala Lumpur area of ​​Naughty Nuri's chain.
But despite the difficulties, that petite woman never refused to reach out to help the people. Every week, every month, she still quietly goes to orphanages or goes to groups of Vietnamese workers in difficulty … to see what they lack, what to need and then go buy or call for businesses by herself. others join hands. "There are very simple things like having a baby just need a warm blanket, some friends just want to help a few vegetables, weigh rice or some cooking oil …", Ms. Van said, tears in her eyes and her eyes lit up again: "Sunday Hey, I'm going to give presents with Blue Ocean Corporation. If I have free time, I will arrange to go with the business association ".