So Huawei Nova 8i was officially launched at the Huawei APAC event in Malaysia on 7/7 with a beautiful design that reminds me of Huawei Mate 40 Pro. Today's article, I will be on Huawei Nova 8i's hands to see if this latest smartphone from the Huawei family has anything interesting anymore.
Note to you that the images used in the article are taken from two Youtube channels Lim Reviews and Mdroid 中文科技网
See more: Huawei Nova 8i launched: Super beautiful design, 64MP camera, 66W fast charging
Huawei Nova 8i has a beautiful design with a unique 4D curved back
Let's open the box first. Briefly talking about the box of Huawei Nova 8i, this box looks very simple, not very prominent.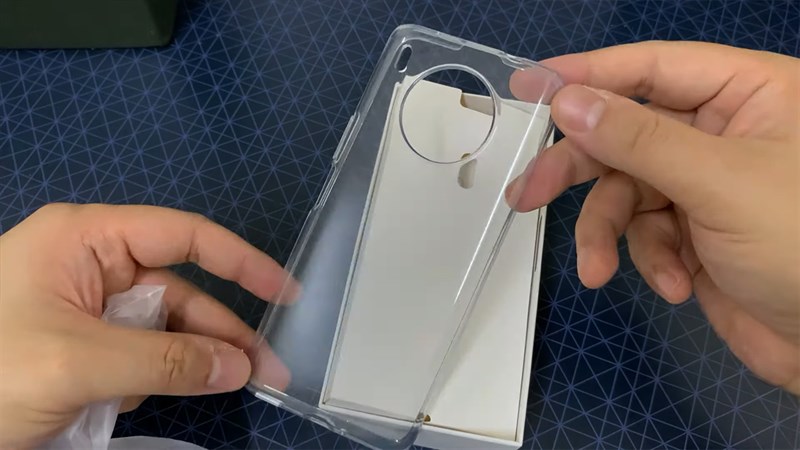 Unlike some other manufacturers, Huawei Nova 8i is fully equipped with both tubers and charging cables.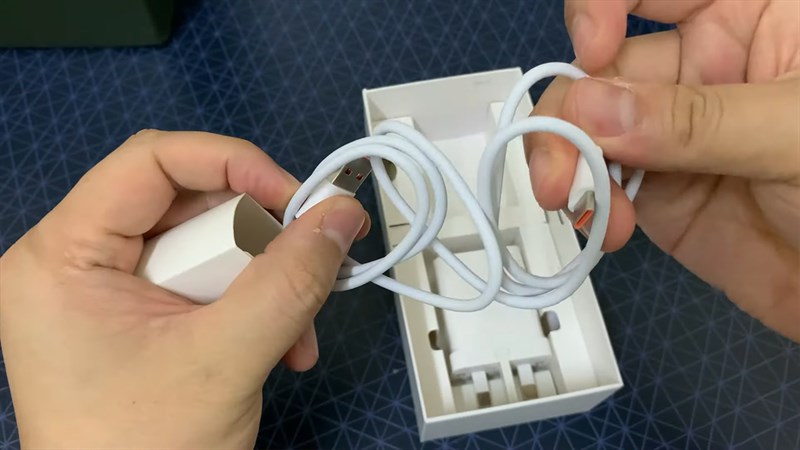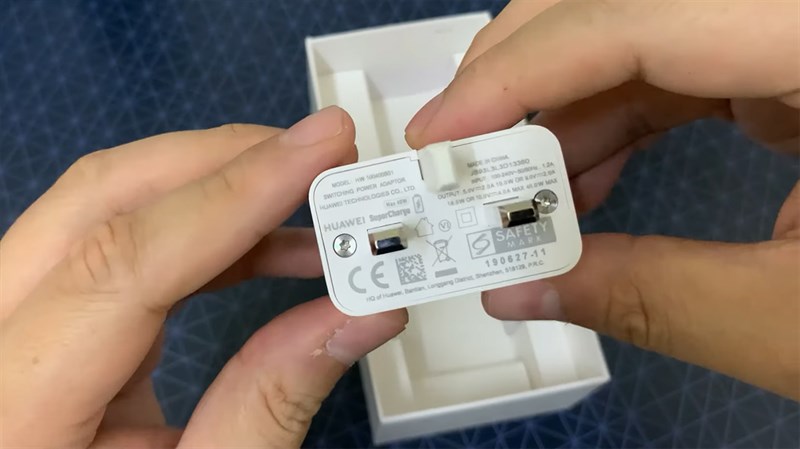 Coming to our main character, Huawei Nova 8i appears with an unbelievably beautiful appearance with an extremely strong and masculine design style. It can be said that the design language on products from Huawei is indisputable in terms of refinement and beauty on each line as well as product perfection.
Besides, what I like most about Huawei Nova 8i is that the back is very simple, looks very delicate and high-class, not too colorful, combined with a cluster of 4 cameras that are made very large, similar to other smartphones. Its most high-end flagship is the Huawei Mate 40 Pro.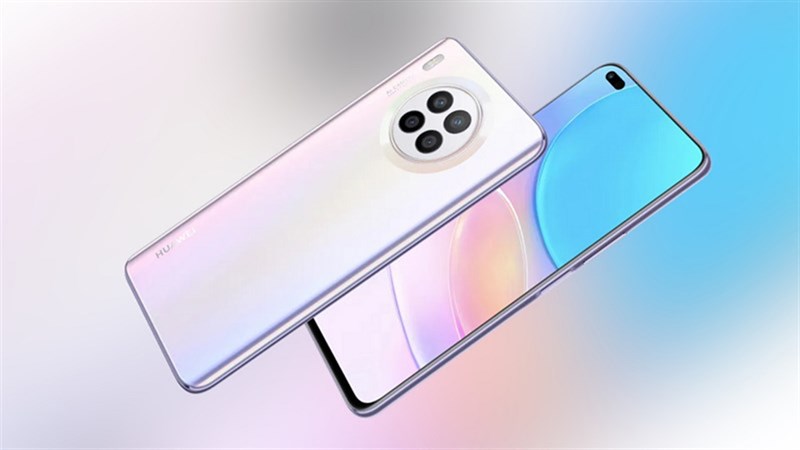 The front of Huawei Nova 8i is a 6.67-inch screen of this size, which I find quite large, combined with a 16 MP selfie camera and 3D sensor with a pill design placed in the left corner of the screen, I like the settings. The selfie camera is in the left corner rather than in the middle because I find this gives a more overflowing feel, helping to increase the display area and viewing angle. As a result, we can view and interact with a variety of displayed content.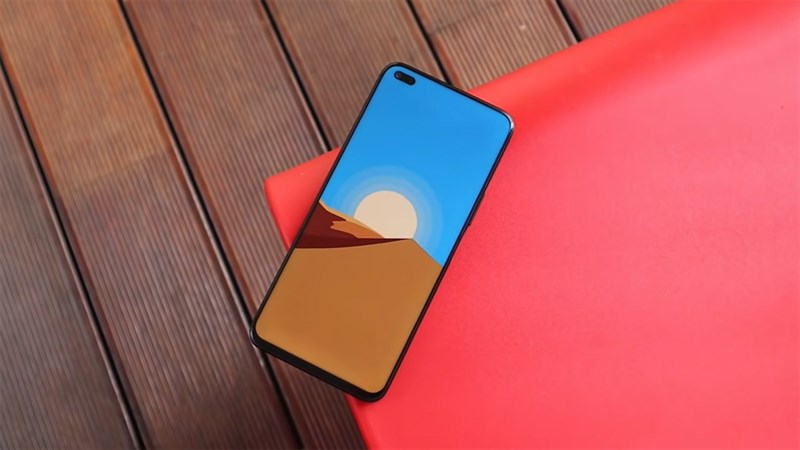 In terms of visibility, Huawei Nova 8i uses an IPS LCD panel that provides true color display, high contrast, combined with Full HD + resolution for sharp display details. It can be said that Huawei Nova 8i gives us an affordable phone with very good display.
It's quite unfortunate that Huawei Nova 8i only has a screen refresh rate of 60 Hz, if only the device was equipped with a 90 Hz refresh rate for a smoother touch experience as standard.
As I said, the back of the Huawei Nova 8i features a circular camera cluster with the LEICA logo on top and the Huawei logo on the bottom. The most special is the 4D curved edges around the edges, bringing extremely pleasing visual effects and a neat, hand-holding feeling. But what I do not like about Huawei Nova 8i is that the back of the device is polished instead of rough, so it is very smooth to use and very easy to stick to fingerprints.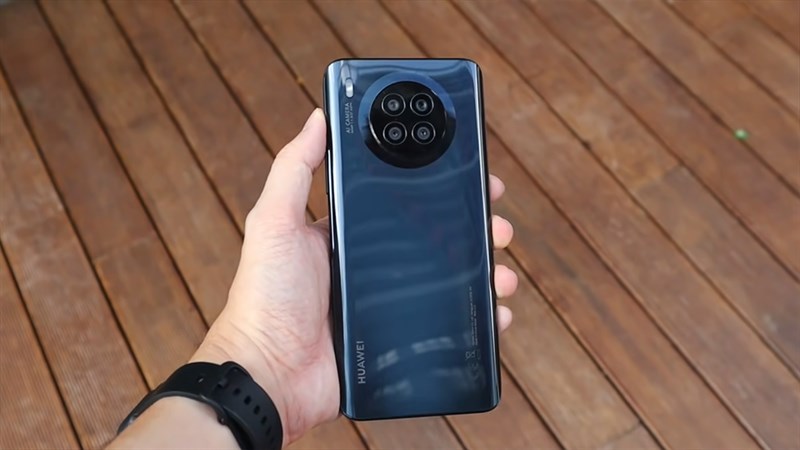 Now, let's see more of her side.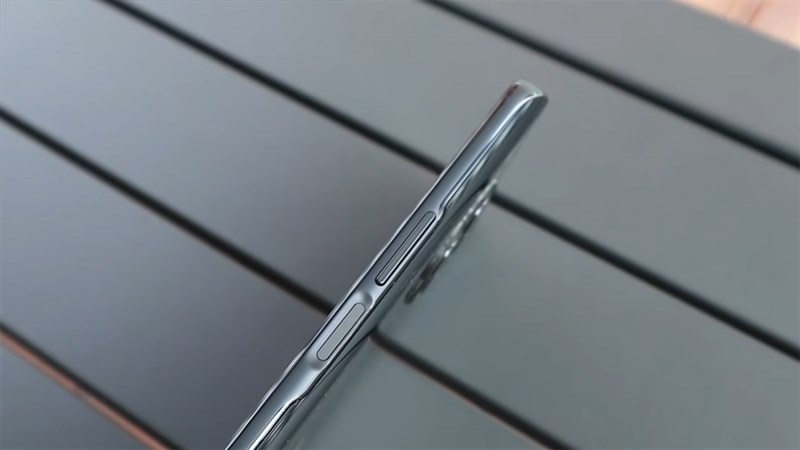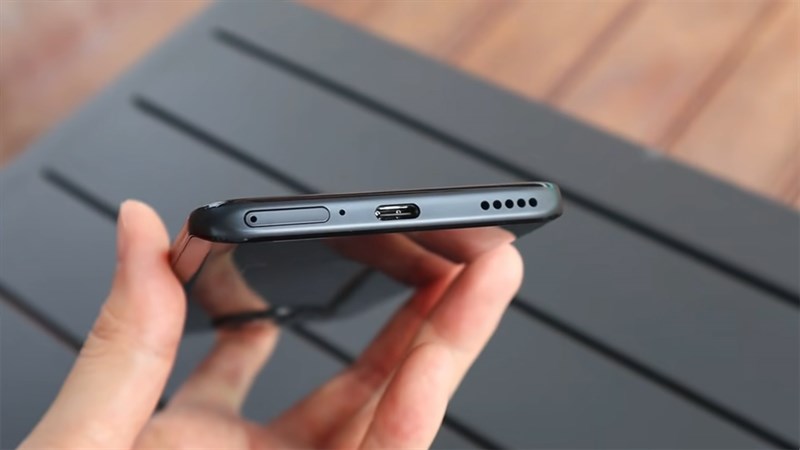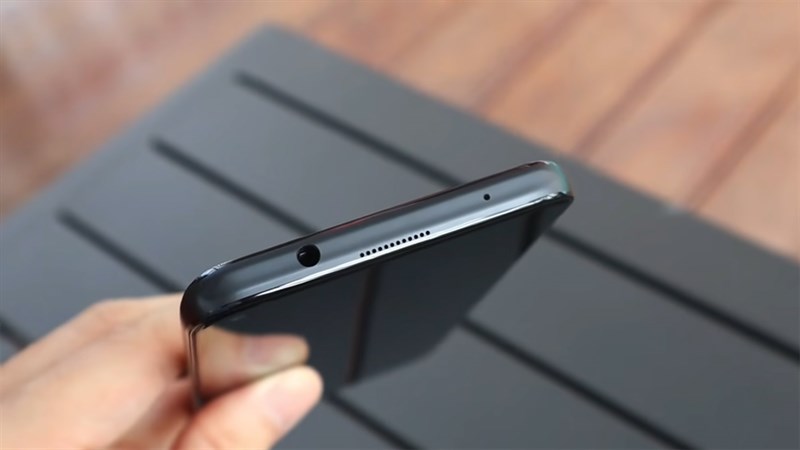 Configuration of Huawei Nova 8i using Snapdragon 662 chip
In terms of configuration, Huawei Nova 8i is equipped with Snapdragon 662 chip, which is too popular at the moment. I have also experienced many devices that are using this chip. With this chip, it will give us a performance that is not too high, not too terrible, but still smooth enough to use when using daily tasks and playable, smooth fighting every game available on the market. with medium configuration.
Comes with that machine will have 6 GB or 8 GB RAM just enough for us to multitask with parallel tasks. In addition, Huawei Nova 8i will have 128 GB of internal memory for us to comfortably store music and photos.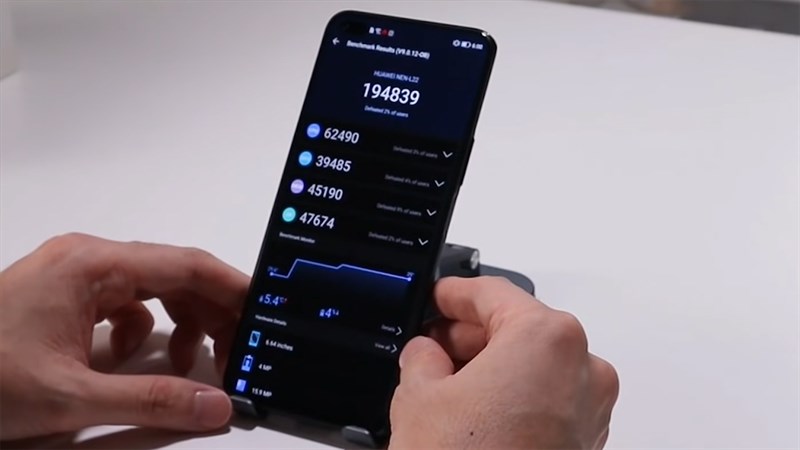 Next is the battery capacity of Huawei Nova 8i which is equipped with a 4,300 mAh battery, I find this battery capacity not too outstanding but still enough for us to surf the web, watch movies, use Facebook or play games of all kinds. a day. In return, Huawei Nova 8i is equipped with 66 W fast charging, helping us to charge faster.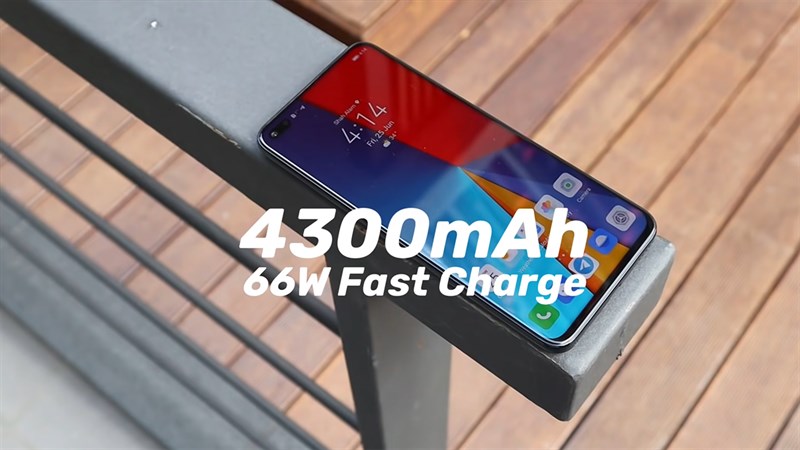 Finally, the camera, I will share a little bit about the camera parameters of Huawei Nova 8i a little bit.
The main camera has a resolution of 64 MP, aperture f / 1.9, focal length 26 mm (wide).
The ultra-wide-angle camera has 8 MP resolution, f/2.4 aperture, 17 mm focal length.
The macro camera has a resolution of 2 MP, an aperture of f/2.4.
Depth camera has 2 MP resolution, f/2.4 aperture.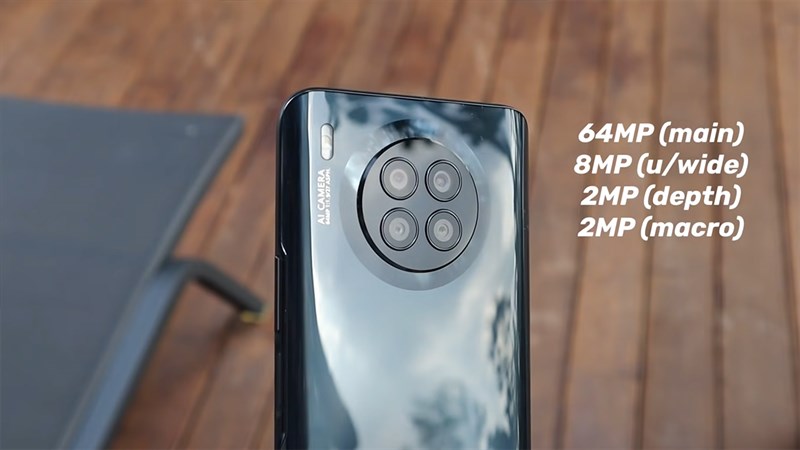 It can be said that Huawei Nova 8i gives us a camera with a resolution of 64 MP so that we can take pictures with sharp details and freely create more artistic and creative photos. with macro lenses and wide angle lenses.
Epilogue
I find Huawei Nova 8i to be an outstanding smartphone with an extremely beautiful design, good configuration as well as a 64 MP camera for an interesting photography experience.
What do you think about this Huawei Nova 8i? Let us know your thoughts below in the comments section.
Thank you for taking the time to read the article.
See more: Huawei P50 reveals real photos: The new crystal pink color is very attractive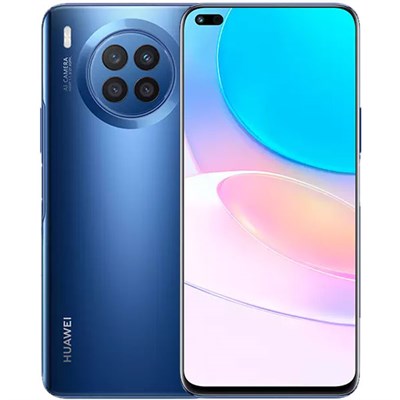 Huawei Nova 8i
Newly released
See details
Not satisfied with the article
39 views
Related Posts
Huawei Nova 8i: A smartphone with a beautiful design like a flagship, a cluster of 4 extremely pitiful rear cameras, too delicious for only 7.2 million


14 hours ago

Huawei launches two high-end screens MateView and MateView GT: 4K resolution, for professionals and gamers


1




3 days ago

Huawei FreeBuds 4 wireless headphones officially launched in Asia: With active noise cancellation, dual connection support, coming to Vietnam soon


3 days ago

Huawei MatePad series launched in Asia: Up to 120Hz screen, running HarmonyOS 2 and supporting M Pencil


2




3 days ago

Huawei launches Watch 3 series smart watches: Beautiful design, supports HarmonyOS 2, includes eSIM and is about to return to Vietnam


3 days ago

Huawei Nova 8i launched: Super beautiful 4D curved back design, 64MP camera, 66W fast charging, good price just over 7 million


4




3 days ago
.