With less than 2 weeks to go until the day Microsoft holds the introduction event, the entire interface image of Windows 11 has been widely spread on the Internet. First, a Chinese social media user posted 2 screenshots of the Windows 11 interface on June 15. Hours later, many images of the operating system appeared, including the complete user interface, Start menu, search engine, file manager, and even a video with startup sound.
Very quickly we got the installation ISO package of this leaked Windows 11 Dev Preview version and proceeded to install it, interested readers can refer to the step-by-step installation and experience right here. .
Windows 11 installation and configuration process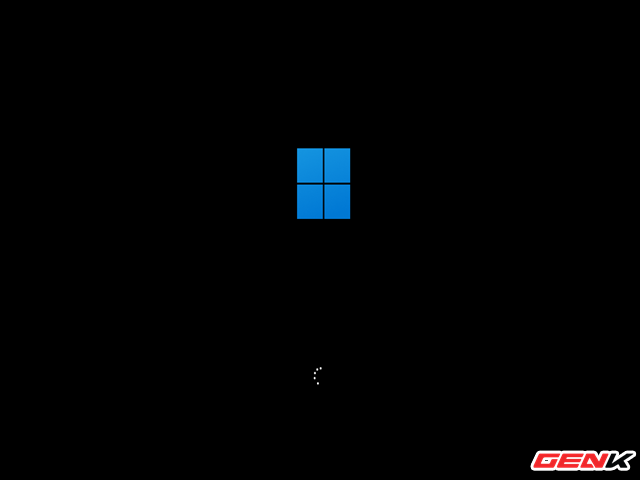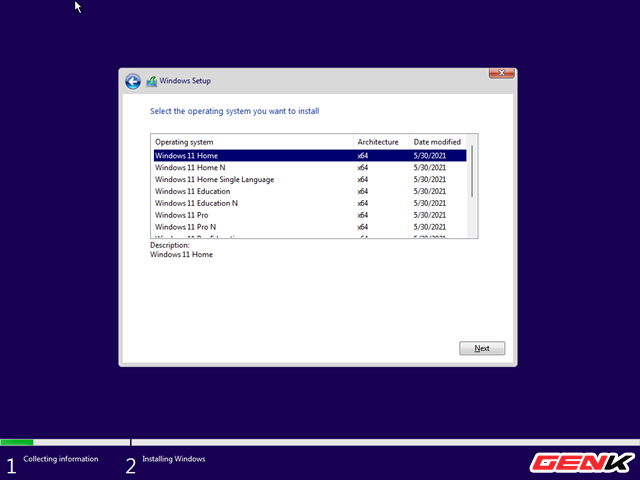 This leaked Windows 11 installation ISO package is integrated with all more than 10 different versions of Windows.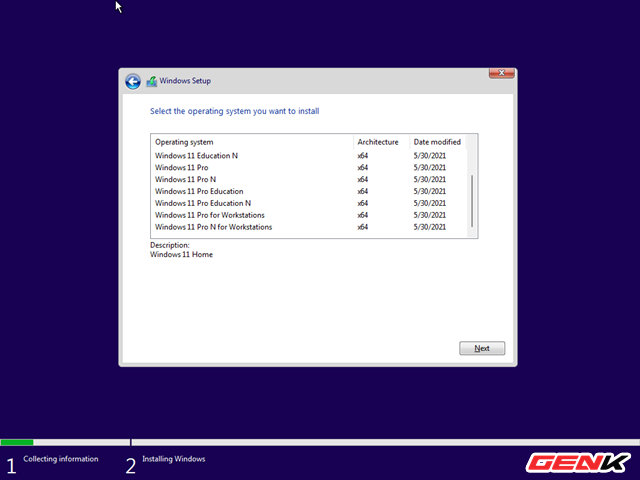 These versions are suitable for each purpose and user audience.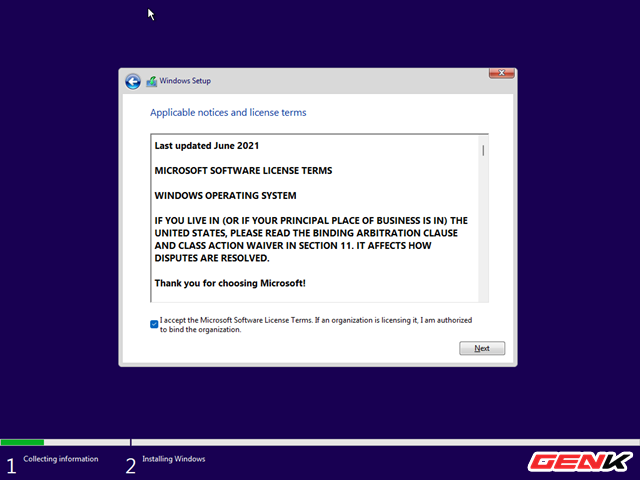 Terms of use to be aware of before the installation was updated in June 2021, ie recently.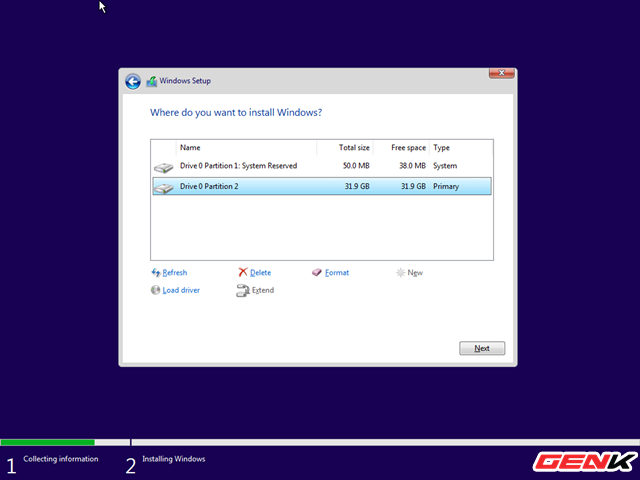 The minimum and best configuration to be able to install Windows 11 is 4GB of RAM and 30GB of storage.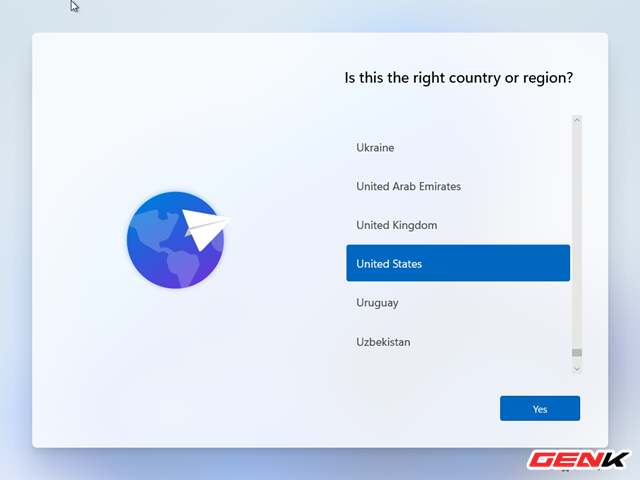 After completing the installation, the configuration process for the first time will appear. The first is country selection.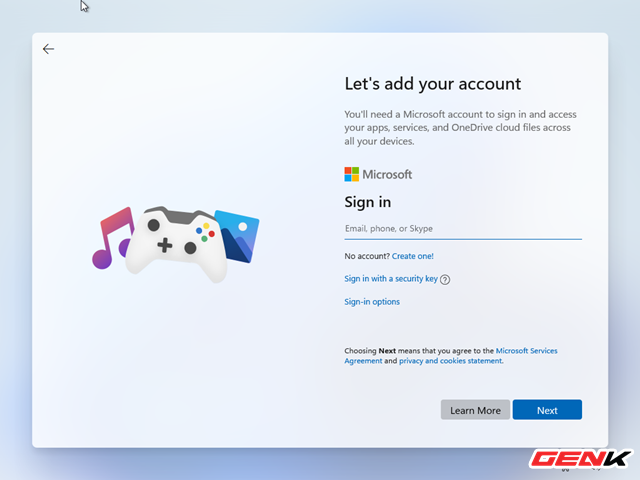 Next is the account login request.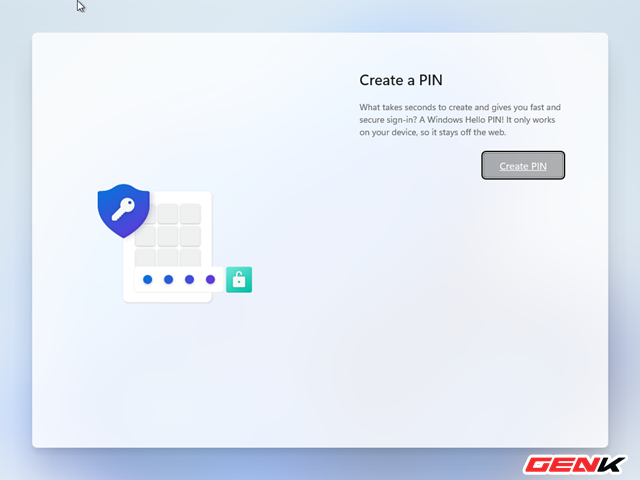 Once you've logged in, you'll be redirected to the PIN setup section.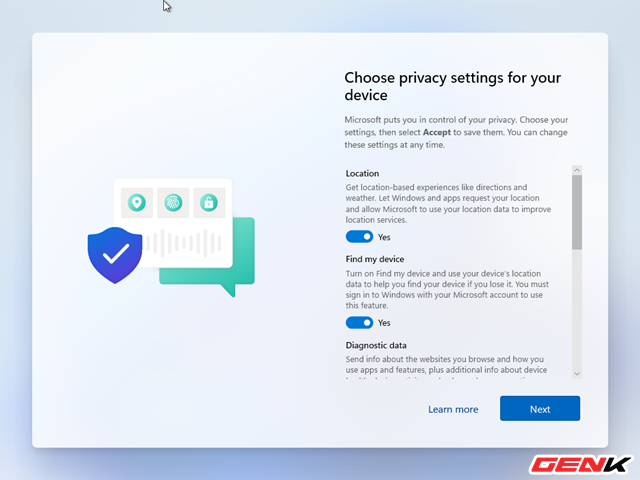 Along with that are the settings of location, shared data …
The new setting added in Windows 11 is the selection of objects and purposes for using a computer with Windows 11 installed. Each option will include settings and tools that are set up in accordance with the selection.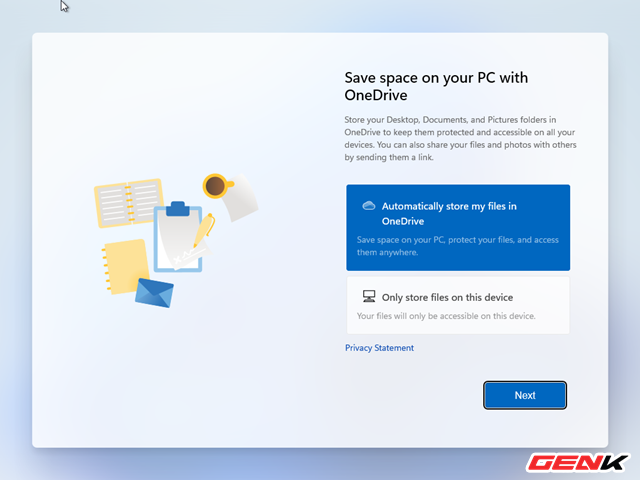 Choosing how to store data on OneDrive is also a mandatory setting item in Windows 11.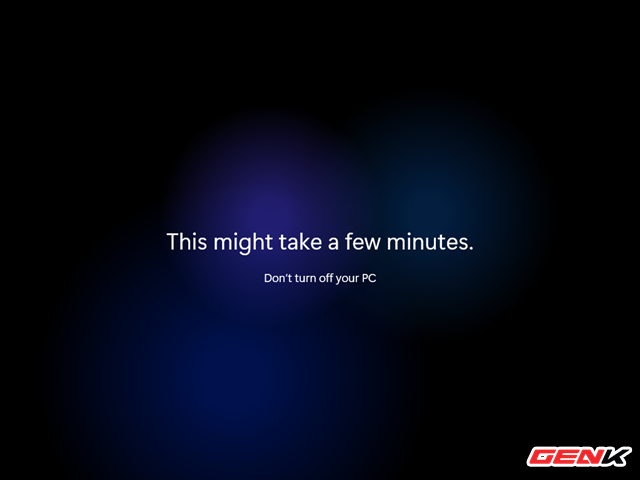 The familiar waiting screen…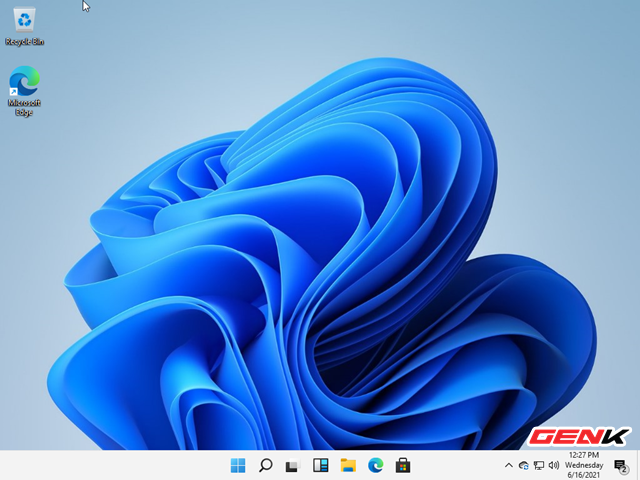 Complete installation and configuration. The Windows 11 desktop will appear before your eyes.
Experience Windows 11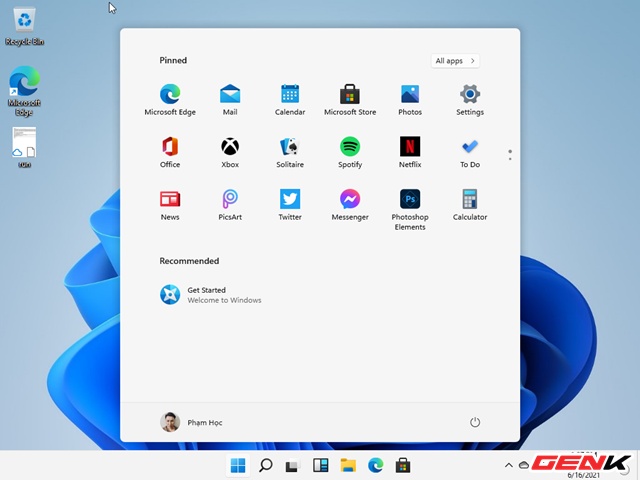 The user interface and Start menu on Windows 11 are very similar to that of Windows 10X – the operating system project for dual-screen devices has been killed by the company. Visually, the biggest changes are in the taskbar. By default, the Start button is no longer in the traditional left corner, but centered with other icons on the taskbar.
This is the first time since its launch with Windows 95, that the Start button has been moved by Microsoft from the left corner, except for the Windows 8 version that uses the Start Screen to take up the entire screen.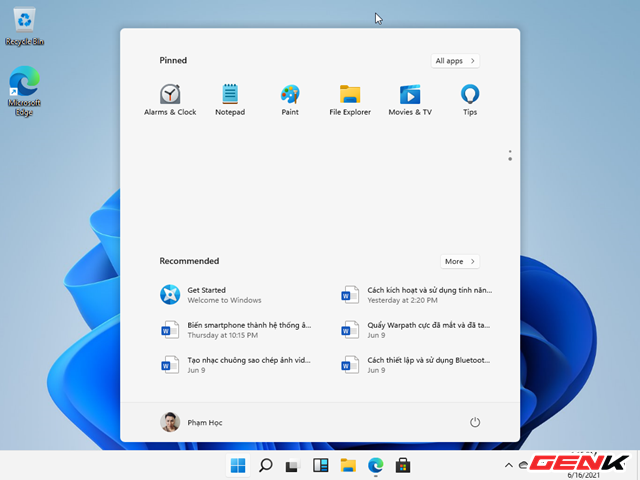 The new Start menu is a simplified version of what's available in Windows 10. It contains no Live Tiles, just pinned apps, recent files, etc.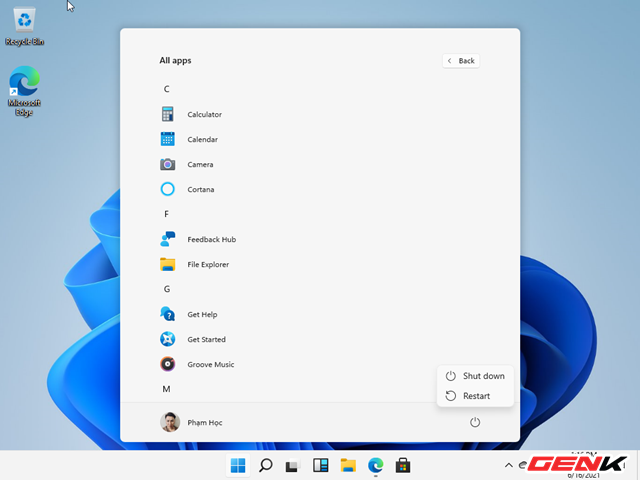 And the option to shutdown or start the machine, as well as change the user account.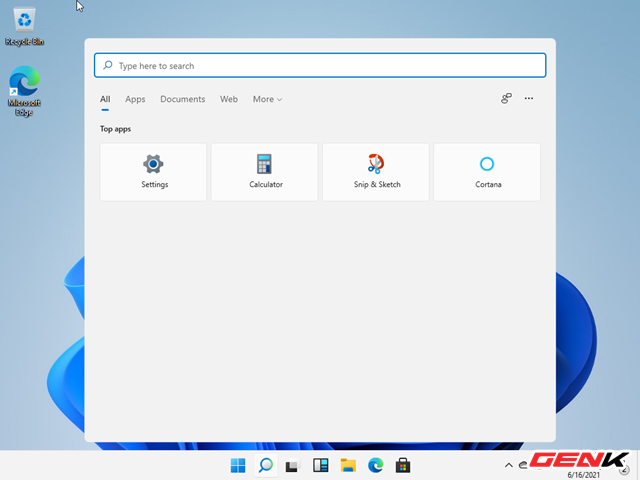 Windows 11 search page interface.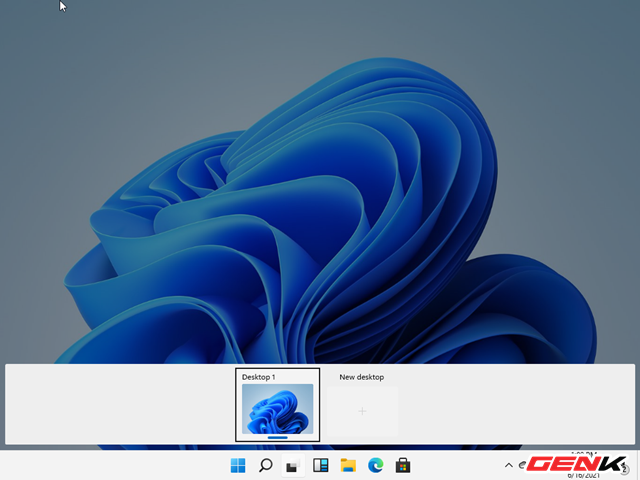 Create and manage virtual desktops in Windows 11.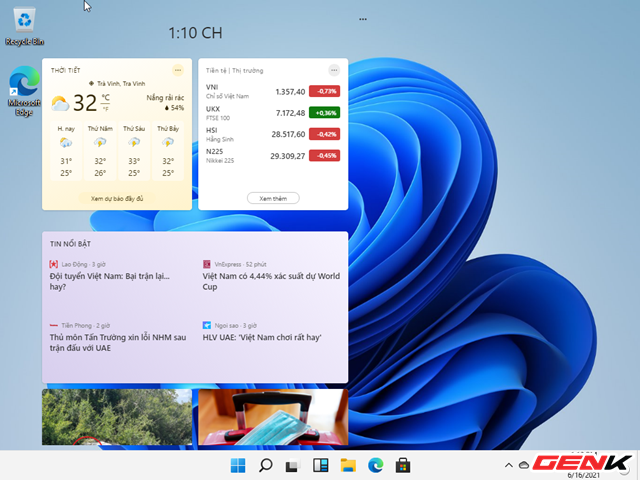 New Widget feature in Windows 11. Although not really complete, but we can see the basic shape of some widgets such as weather, stock, sports or news. It can be seen as an upgrade of the News and Interests feature in Windows 10.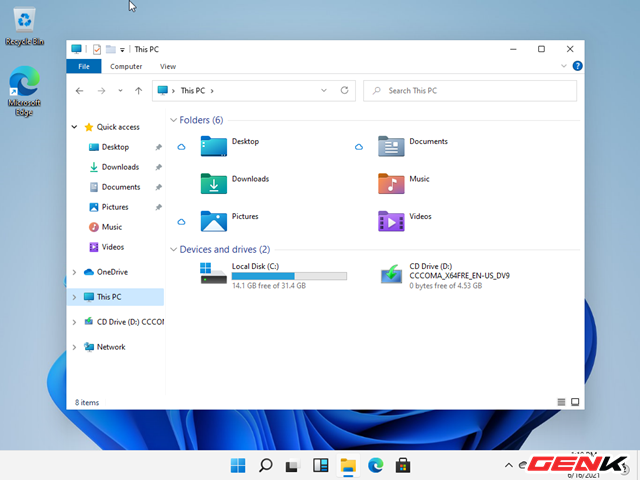 File Explorer is basically nothing new in this leaked version of Windows 11.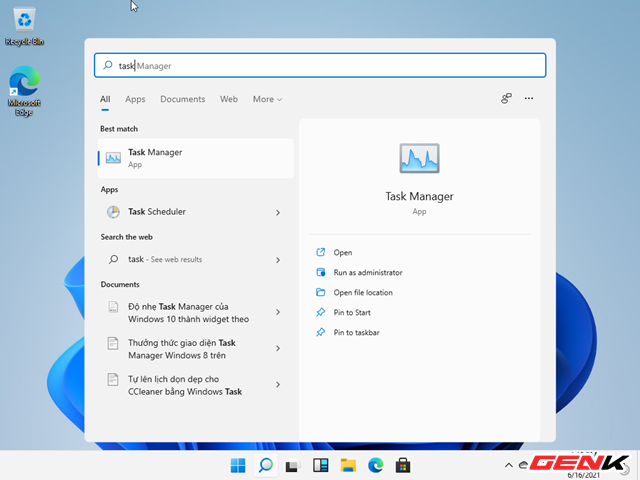 Core features like Task Manager or Device Manager are all hidden, and you can only call it from the search page.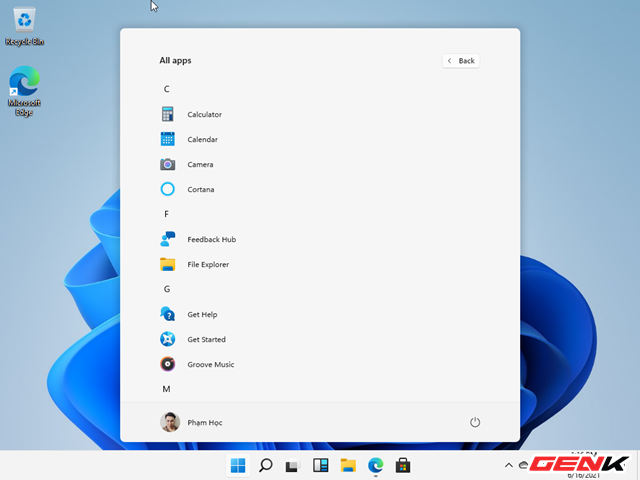 The windows are all rounded corners, instead of perpendicular like Windows 10.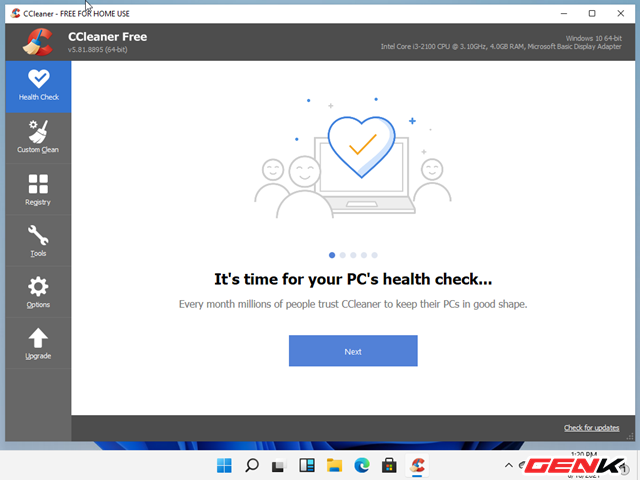 The software is still running fine in the leaked version of Windows 11.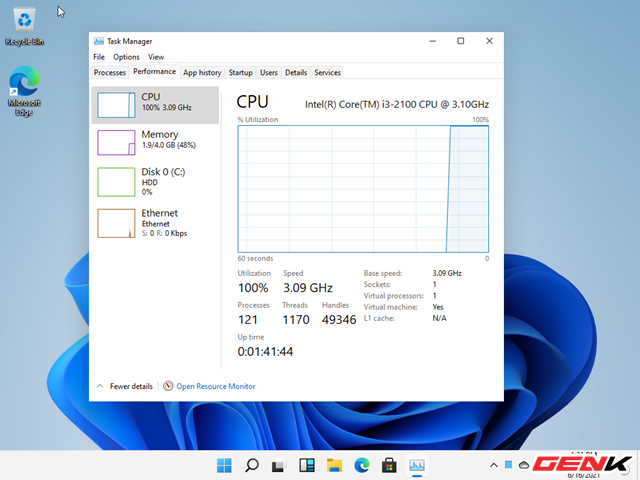 Because it's just a leaked test, it's understandable that the CPU is always overloaded!
In addition, Windows 11 has existing changes to the boot screen, startup sound, wallpaper, icons …
Above are some quick experience images of Windows 11 Dev Preview version, hopefully it will give you an overview of the new Windows version that is about to be introduced by Microsoft here.
However, it should be noted that this is only a test version, not yet completed, so it is easy to make errors, so you need to pay attention and should only experience it through a virtual machine like Vi VirtualBox for example, and remember to back up. previous data.