As a new match-3+ game, "Project Makeover" not only ranks among the first-line products in the United States within a few days of launch, but more importantly, it has maintained the top 10 best-selling iOS games in the United States.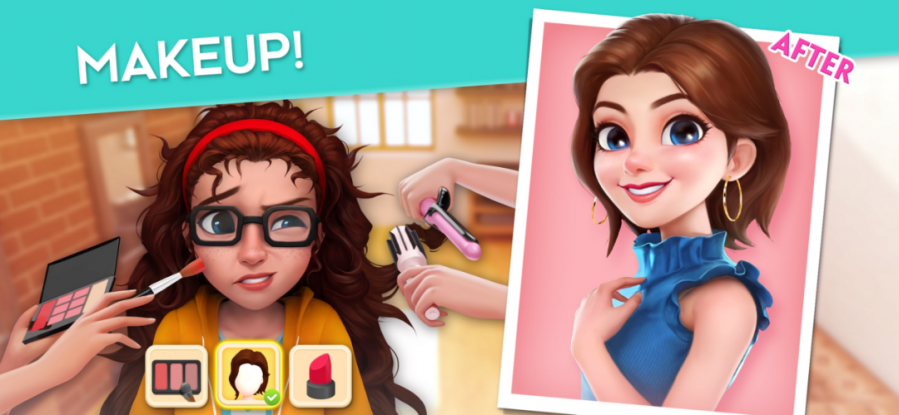 According to the 2021 Q1 U.S. mobile game market report released by Sensor Tower, "Project Makeover" is the eleventh-income mobile game in the U.S. market, and the fourth-income domestic mobile game. It has over 10 million downloads that top all mobile games. Ranked first.
As we all know, the game relies on fusion and innovative gameplay to open up a new track in match-3+ games, attracting a large number of young female users with fashion themes instead of middle-aged and elderly female users of traditional match-3 games.
Data shows that among the game's Google Play platform users, female users account for 86%, 40% of users are between 25-34 years old, with an average of 32 years old, and 26% of users are younger than 25 years old. In other words, users aged 34 and below accounted for nearly 70%.
Because of the excellent product design and accurate user population, the retained data of the game is also very good. According to statistics, the next day retention of "Project Makeover" reached 44% (the best-performing 2% casual game in 2020 averaged 50%), and the 7-day retention reached 21% (the average head casual game was 23%) , And the 30-day retention rate is 8%.
Here we need to focus on the next 30th retention. Although the second and 7th retention performance of "Project Makeover" is weaker than the best-performing casual game, 8% of 30-day retention is much higher than the best 25% casual game, which is around 2%. , And the worst-performing 25% casual game, almost all users lost after a month-retention rate is between 0-0.01%.
In addition, according to the "Casual Game Application Report" released by Liftoff, a mobile application marketing platform recently, the CPI of casual games rose by 45%, while the ROAS (return on advertising expenditure) on the 30th day on average dropped significantly, from 37.1% to 29.5%. . Take the United States, the main market for casual games, for example. The CPI reached US$6.64, and the ROAS on the 30th day was 27.8%.
These data show that the competition on the casual game track is quite fierce.
Domestic games go overseas, and the track they are good at for a long time is concentrated in the medium and heavy fields. The leisure field can be said to be a "short board". However, in recent years, more and more domestic casual games have entered the overseas market, which also allows practitioners to see this. Greater potential opportunities on the track.
Information reference:
https://www.blog.udonis.co/mobile-marketing/mobile-games/project-makeover-advertising
Source: Game Top
Address: https://mp.weixin.qq.com/s/vvXHoLBCc78xFxxWrPC51g
.