As the famous Japanese mid-size pickup truck (Mid-size pickup truck), Nissan Navara receives a lot of changing investment. The recent Black Edition can be seen as proof of this action. Even, it can make rivals such as Ford Ranger Raptor, Mazda CX5, Mitsubishi Outlander … to be afraid.
A little history, this model was first launched in 1997 and is the 3rd generation to date. The name comes from the Navarre region of northern Spain and has many different names depending on the market such as Nissan Frontier, NP300, Fiera, Terrano, Winner …
It is especially important that it shares the platform with Renault Alaskan, Suzuki Equator, Dongfeng / ZNA Rich, Peugeot Pick-Up and Mercedes Benz X-Class. However, there are still many customers who criticize Navarre too "badly". A car with too much debt.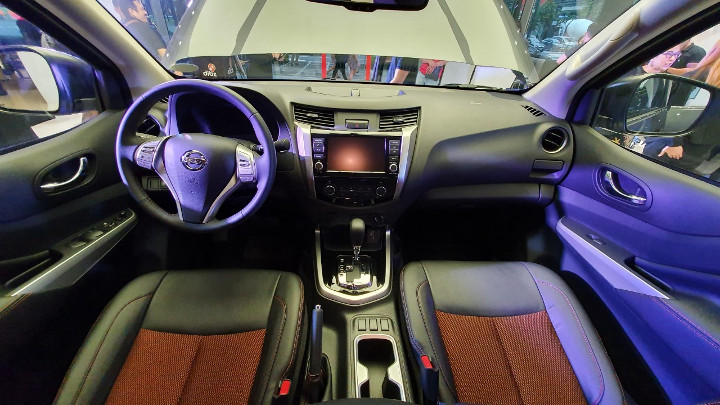 Nice exterior hard to resist
Of course, each person has a different "taste" for playing cars so he cannot equate it all. However, Nissan Navara Black Edition really impressed by its design as well as its enchanting appearance.
Compared to the EL 2019 version, Black Edition has a clear difference. Manly exterior is not to be discussed, Navara really suits a person who likes to be strong, personality and muscular. Accompanied by a glossy black paint makes it even more attractive.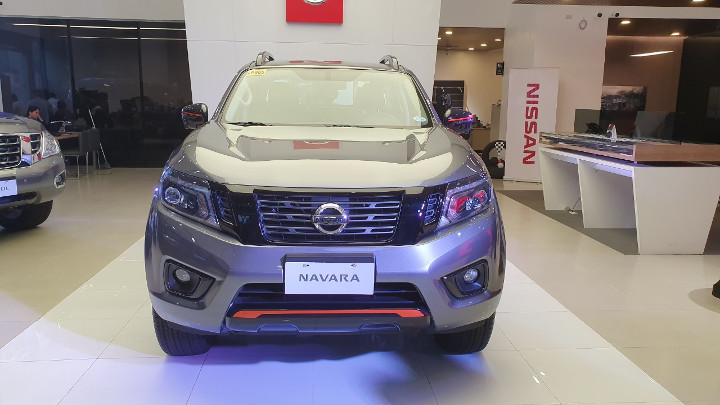 Large-lens halogen headlights have now been replaced by smoked LEDs. Not to mention, daytime running lights are also upgraded by Nissan, making the car more elegant.
The chrome grille remains the same as it did a good job of bringing a youthful and engaging look to the viewer. The only minor change is the glossy black border designed around this part.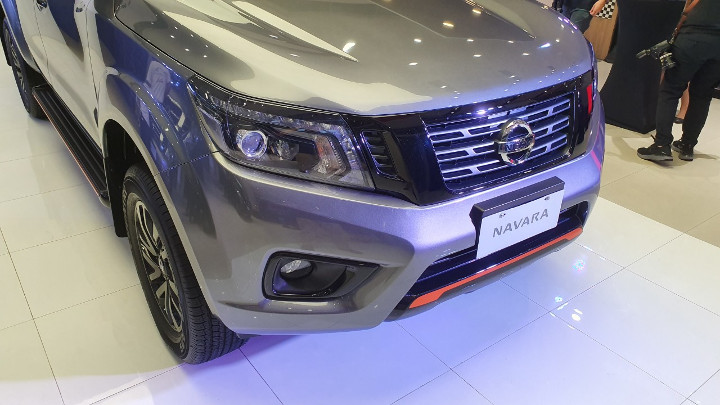 If the front bumper of the EL version is redesigned with a synthetic plastic sheet with embossed lines that cover the number plate to the sides near the fog lights, the Black Edition creates even more highlight with details. Orange decals on black background. This detail also appears along the body.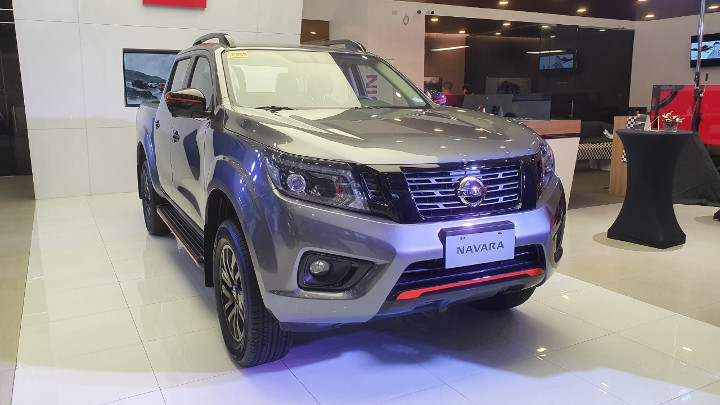 Notably, Black Edition is upgraded with black 18-inch alloy wheels. Eat off 16 inch wheels on the EL. Comes with chrome door handles, electric rearview mirrors with turn signals, high wheel cavity to help the car move more flexibly on different terrain types.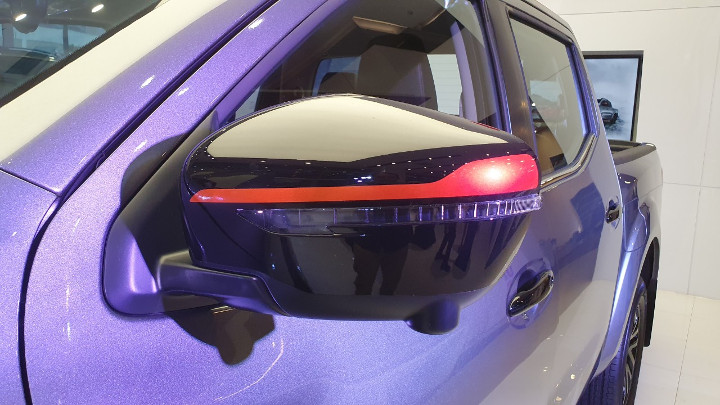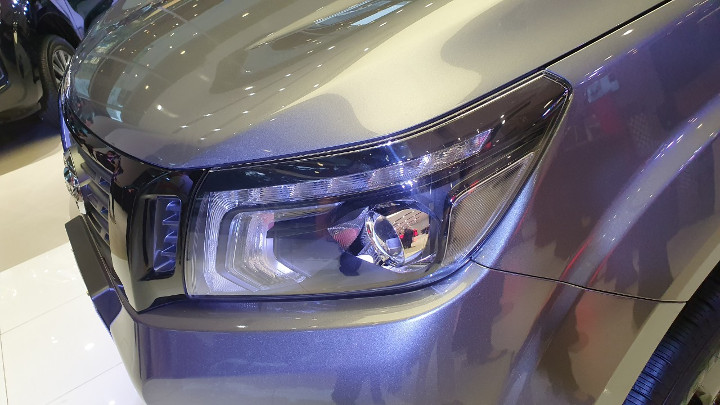 Interior contrast
A little bit down if you go inside because it doesn't change much. Of course, it's just about equipment, but about decoration, there is no criticism. Equally attractive car with a design full of contrast. Nissan Navara Black Edition makes the passengers inside less bored with long journeys.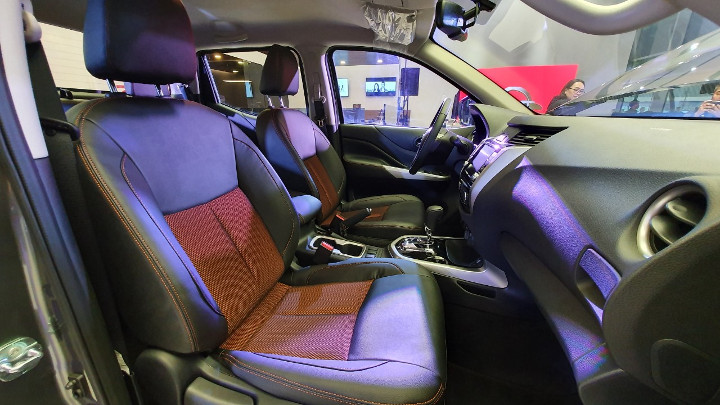 You can immediately enjoy the leather interior with orange stitching. While the 8-way power driver's seat is also covered with leather and sports cloth. This significantly improves user complaints that light tones on EL panels are easy to get dirty.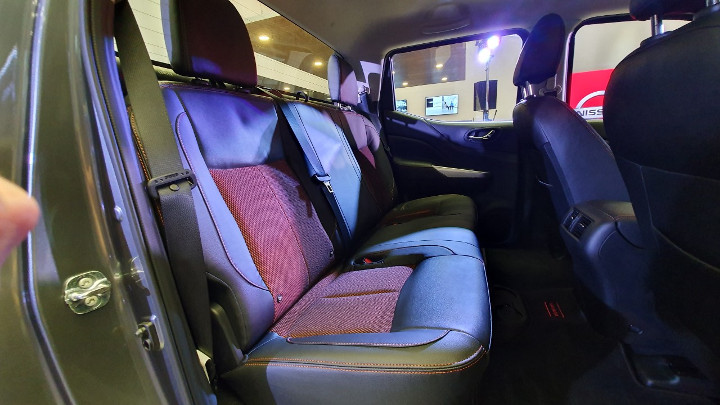 The tabloid table remains the same with the simple symmetrical design. Entertainment system with touch screen LCD, control keys are arranged around to make interacting with the device becomes easier. 6-speaker system for support for MP3 music, AM / FM Radio with AUX / USB connection and CD player.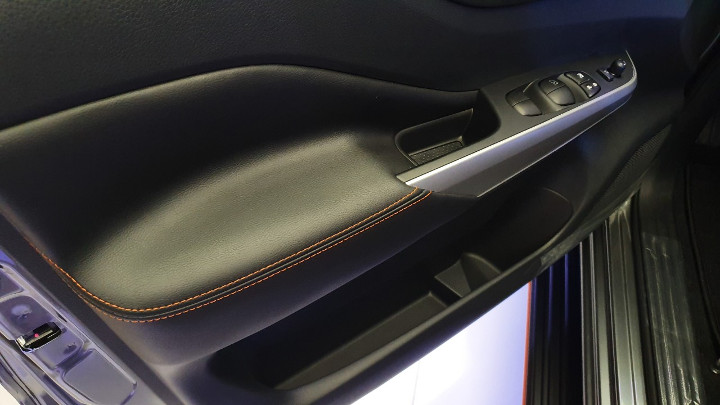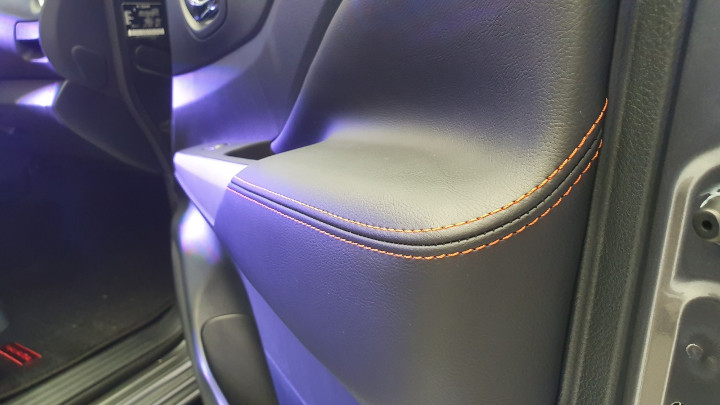 In particular, Nissan's intelligent Mobility features on Navara such as Moving Detection Object and modern emergency braking help its owners to experience better driving experience.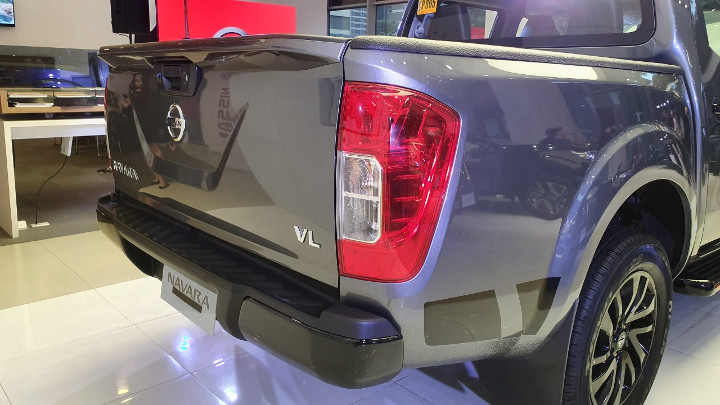 The engine has not changed
Under the hood, Navara Black Edition is still the YD25 – Mid diesel engine block, 4 cylinders in line with 2.5 L capacity, 16-valve DOHC twin camshafts and Turbo VGS. Helping the car produce a maximum capacity of 161 horsepower at 3,600 rpm and maximum torque of 403 Nm at 2,000 rpm. This is similar to the EL version.
Compared to rival Chevrolet Colorado (180 horsepower and 440 Nm of torque), it is inferior. However, this model is more than capable to operate on any terrain without any problems. In return, it has a multi-link rear suspension – telescopic springs similar to those on SUVs. An equipment no one in the segment. As a result, customers will feel very much comfortable on rough, bumpy roads.
Fully equipped with anti-lock braking system ABS, electronic brake force distribution EBD, emergency brake assist BA, 2 airbags, anti-theft system, Body Zone bearing frame, anti-jamming glass door …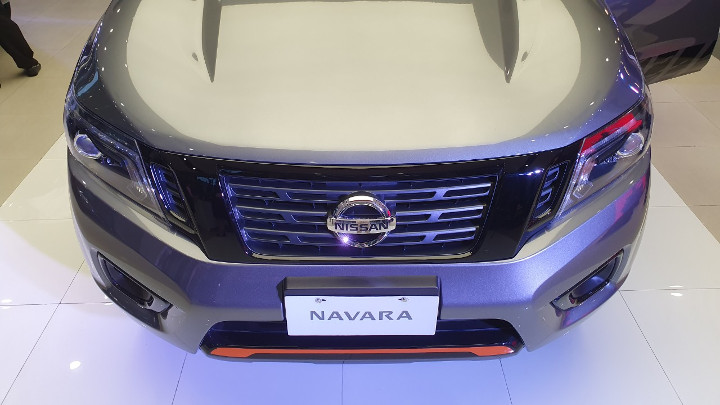 Nissan Navara Black Edition is currently distributed in 4 versions with prices ranging from 499 million to 667 million. Much cheaper than the Vietnamese version priced from 625 to 815 million.
.