Price range of VND 8 million, to choose a smartphone that satisfies both work and entertainment requirements, users should not ignore Samsung Galaxy A70, Samsung's middle-end segment with the configuration quite good, big screen and "buffalo" battery suitable for entertainment and daily basic handling.
Since its launch, Galaxy A70 has caused quite a lot of attention and controversy from users and technology experts. Because the list price of this device at the time of launch was about more than 9 million, many people said the product was not really worth it.
However, after a period of launch, Galaxy A70 has returned to a more comfortable price, at CellphoneS this device is sold for about 8.39 million VND (except for promotions of about 8 million), this is considered Good price and reasonable price for what Galaxy A70 owns.
Not only can meet the entertainment needs but also Galaxy A70 can accompany users to use the work, keeping in touch every day extremely well.
Large display screen 6.7 inch, Super AMOLED base plate
First mention the display of the Galaxy A70, with dimensions of up to 6.7 inches, this is probably the Galaxy A7 series device with the largest screen released this year. Galaxy A70 uses Super AMOLED screen technology with the advantages of high screen brightness clearly displayed even under the hot sun and especially brilliant colors, flattering eyes are suitable for entertainment needs of users.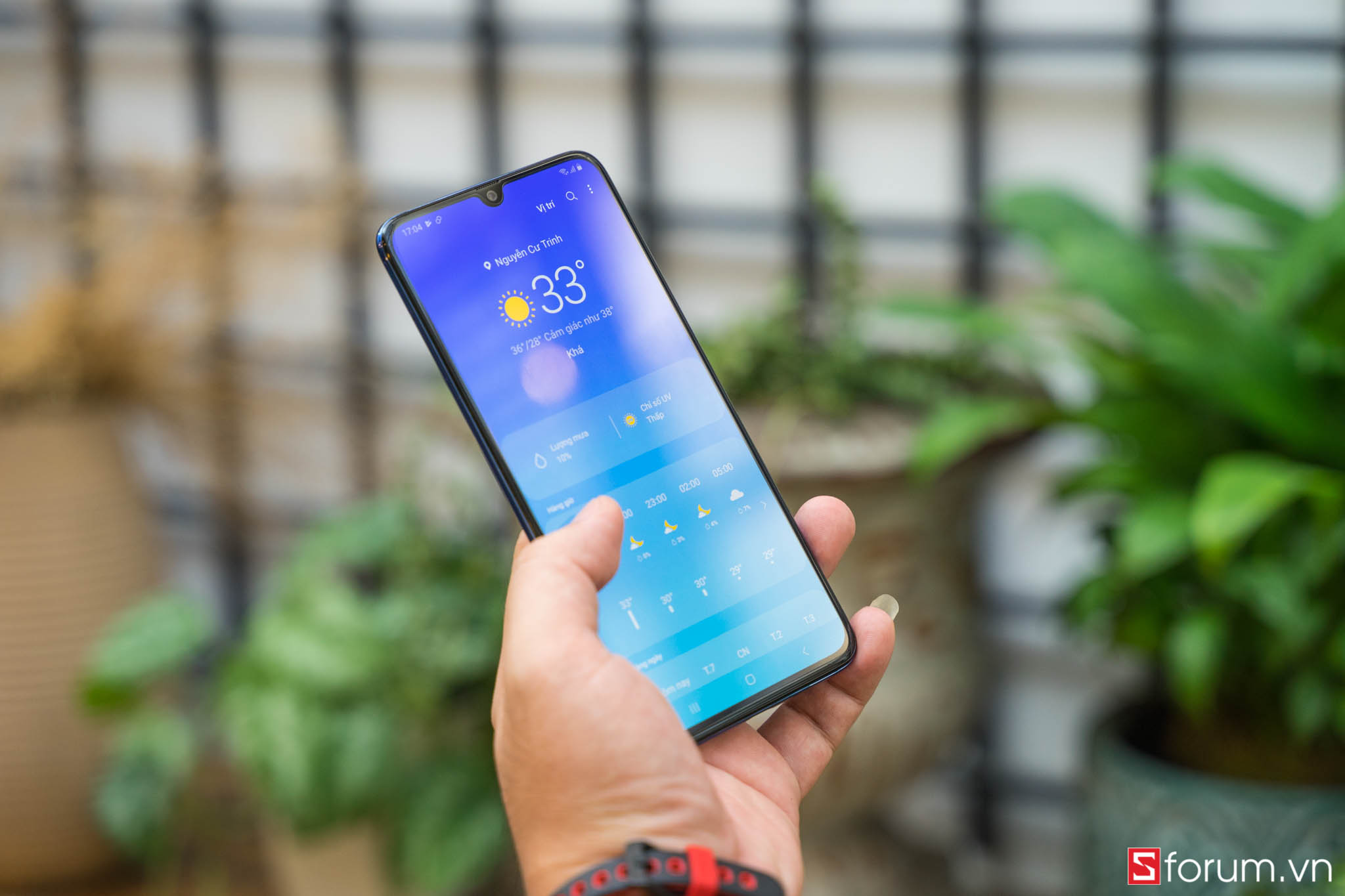 The large screen size makes it easier to manipulate touch when playing games of the user, especially when playing games that require fast and accurate operation. Not only that, the large screen will display content more easily, so when handling the job or messaging is very convenient.
Good hardware configuration: Snapdragon 675, 6GB RAM, 128GB internal memory
Galaxy A70 is equipped with Snapdragon 675 processor, including 2 cores clocked at 2.2GHz and 6 multiplied by 1.7GHz, although not the most high-end chip, but Snapdragon 675 is powerful enough to help users load applications. heavy and informative document files without too many difficulties.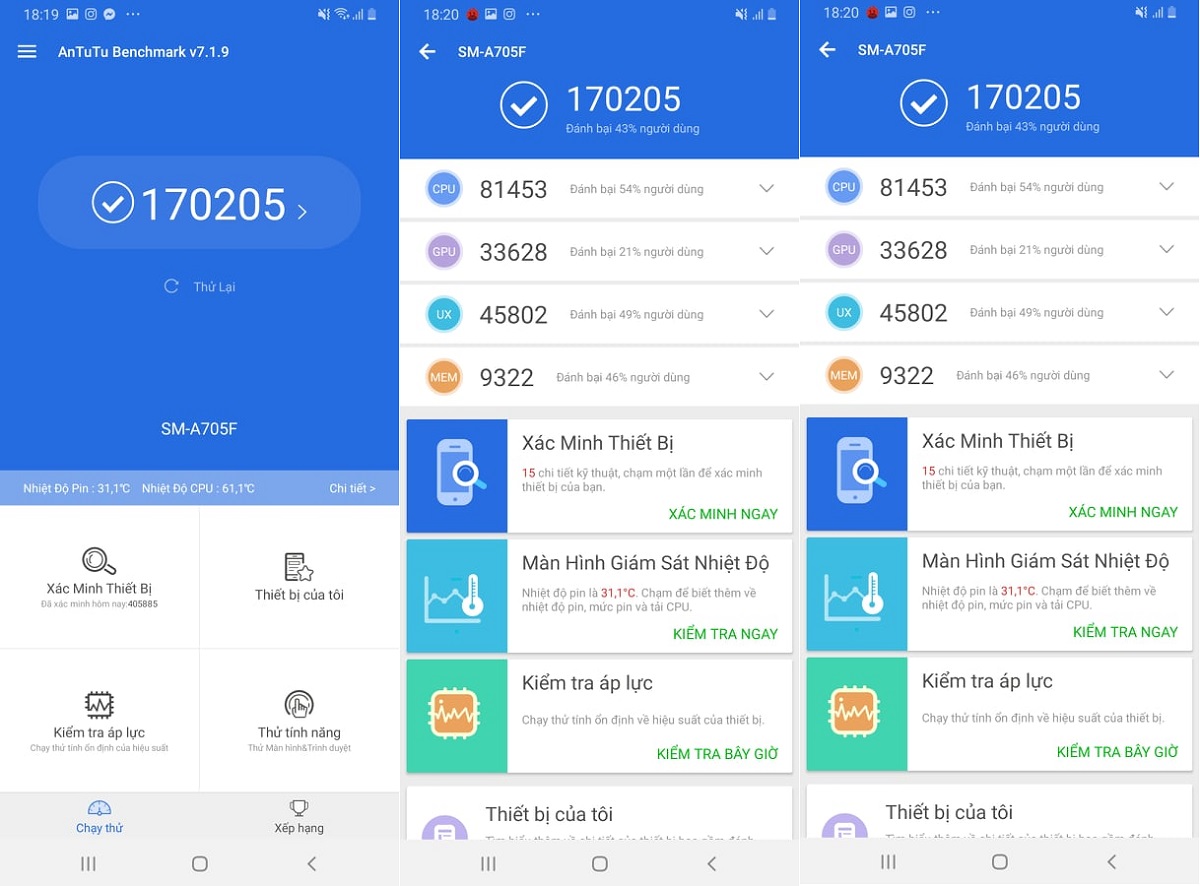 Notably, the Snapdragon 675 is integrated with the famous Adreno GPU, which is well known for its stable graphics processing process, so both CPU and GPU will ensure the stability and great power for the Galaxy A70.
In the performance tests that have been performed, the Galaxy A70 "battles" smoothly the current popular titles such as Lien Quan Mobile or PUBG Mobile in setting HDR, something that many mid-level devices can do.
The RAM of the Galaxy A70 is 6GB with the operation on the Android 9 platform, Samsung's OneUI interface is optimized and getting lighter and smoother, the number of 6GB RAM is enough for every daily processing task.
Most notable is the internal memory of up to 128GB, with this extremely large viewable storage space, all personal data, applications, movies, and photos can all be comfortably stored by the user. There is no need to worry about the problem of full internal memory.
Battery capacity of 4,500 mAh, supporting 25W fast charging
The point of creating the special for Galaxy A70 is that the device is equipped with fast charging technology up to 25W, this capacity is even faster than Galaxy S10 only 15W, so Galaxy A70 has faster charging speed and short charging time more, extremely convenient during use.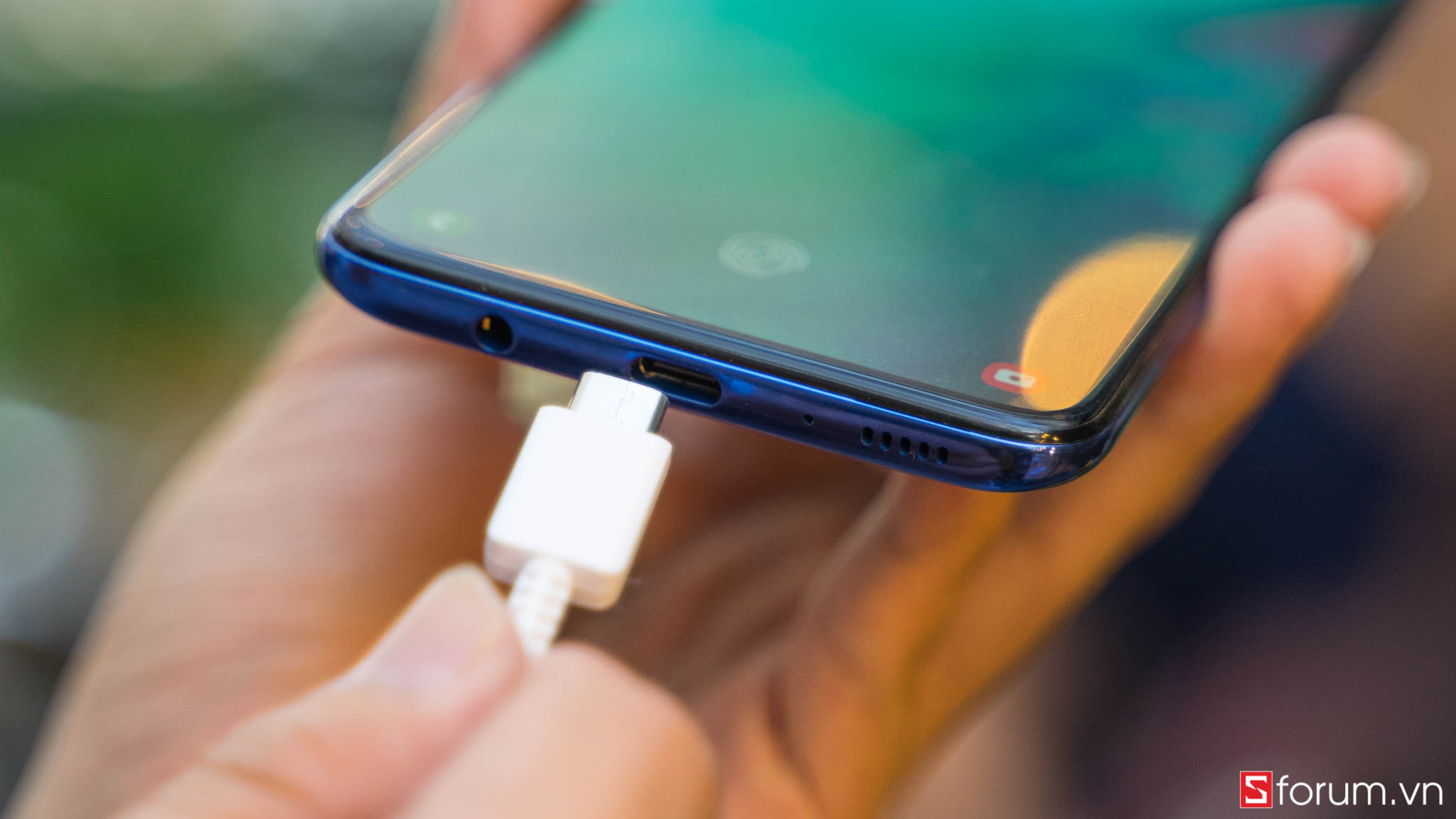 In addition, Samsung also equips this product with up to 4,500 mAh battery with huge battery capacity which helps with long-lasting operation. At moderate use, Galaxy A70 can operate more than 1 day without charging, if you use 2 sim and high frequency Galaxy A70 usage is enough to maintain for 1 working day.
Cluster of 3 multi-focal, flexible cameras in photography
Galaxy A70 owns 3 camera cluster, each lens has different focal lengths, including 32MP aperture camera F / 1.7 standard shooting angle, 8MP camera aperture F / 2.2 ultra wide angle shooting 120 degrees and 5MP lens Depth measurement supports capturing font deletion.
With two standard angle lenses and wide angle, users can flexibly change to get more detailed shots, especially when shooting landscapes or capturing scenes with multiple subjects, ultra-wide shooting angles will respond well to these cases.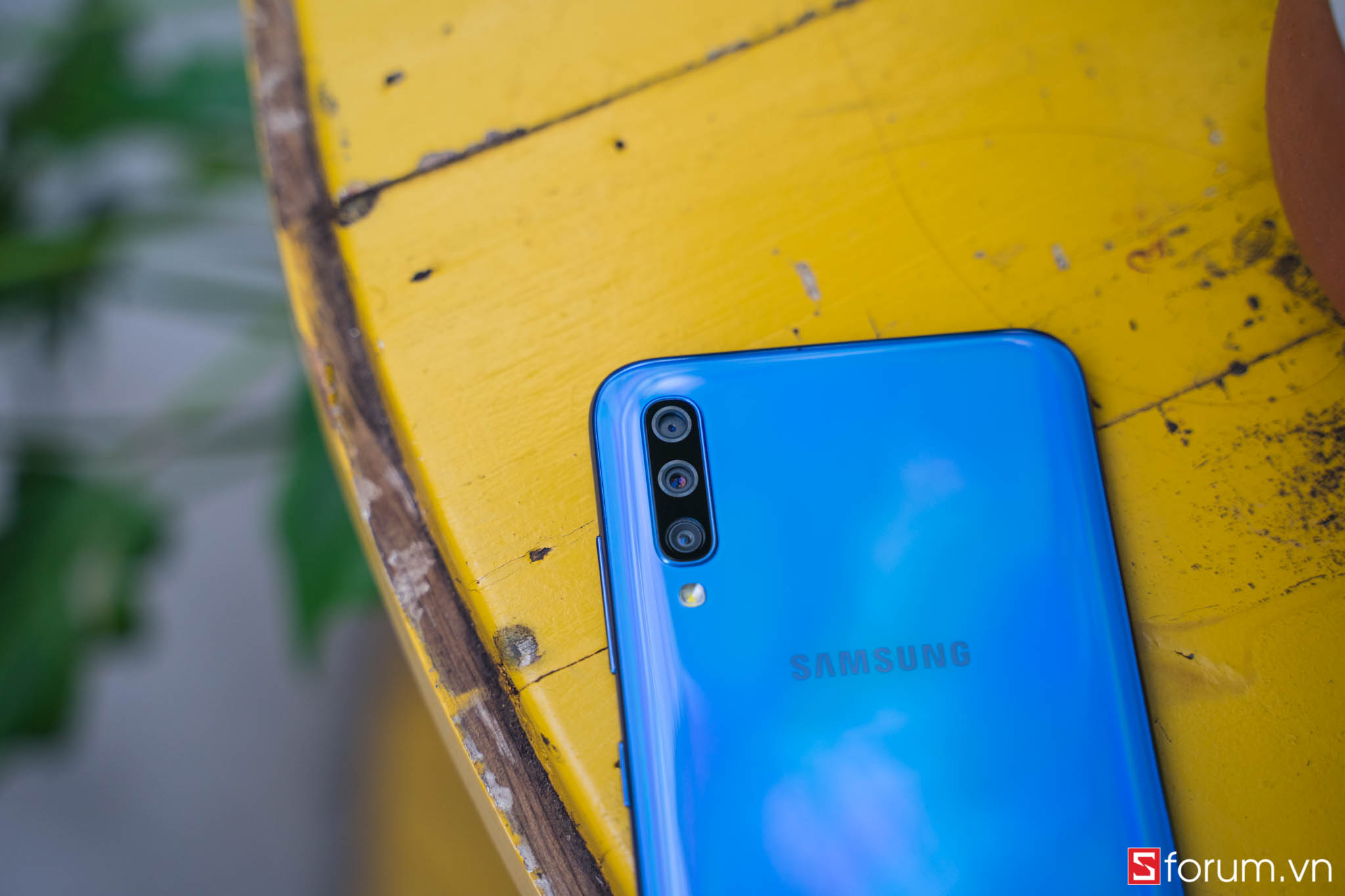 The depth sensor assumes responsibility for supporting font deletion, making the effect blur the background more accurately and professionally.
Besides the main camera, the selfie camera of this product also has many attractive advantages. Parameter up to 32MP, aperture F / 2.0 incorporates software for facial beauty by software that allows chin tightening, smoothing / whitening, facial contour, … very suitable for female users. For those who have high selfie needs, surely Galaxy A70 will meet that demand.
Scan fingerprints under the screen, advanced features on intermediate products
On the Galaxy A70, Samsung has bravely removed the conventional fingerprint sensor replaced by fingerprint sensors in the screen, despite the optical fingerprint, but the fingerprint recognition mechanism is quite fast and sensitive. At the moment, there are not too many mid-level devices that possess this unique and advanced fingerprint mechanism.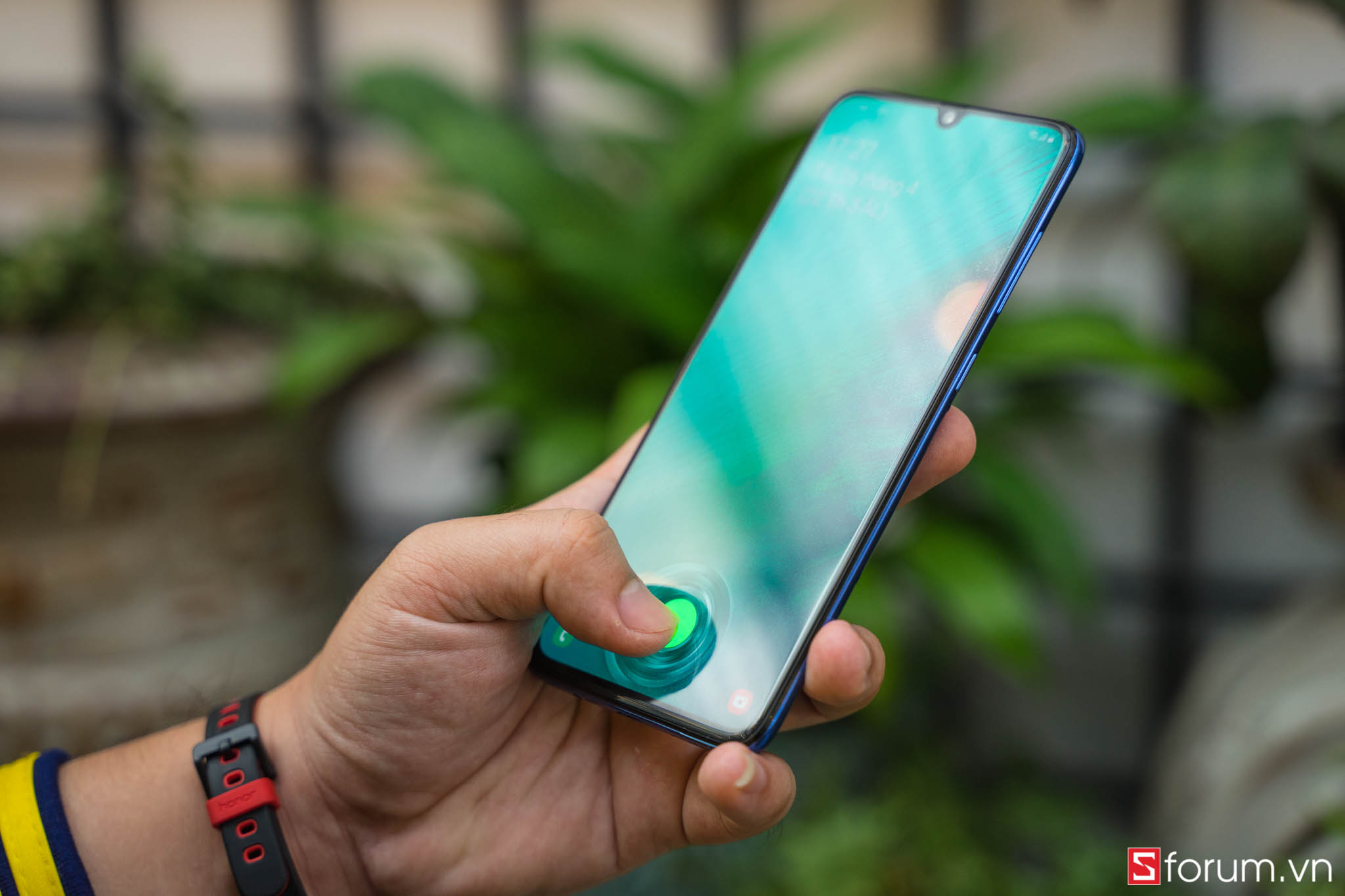 Therefore, when choosing the Galaxy A70, you not only get a big screen smartphone, quite configurable, terrible memory but also experience the most advanced technology that Samsung has integrated on the device.
With a price of about 8 million, perhaps the Galaxy A70 is a great option for users who are demanding a smartphone that satisfies both entertainment and work needs.
BUY GALAXY A70 GOOD PRICE


Hoa Duc