Home page
Assessment form
Preliminary review of Peugeot Traveler 2019
Preliminary review of Peugeot Traveler 2019
overview
Evaluation group scale
| | |
| --- | --- |
| Designs | |
| Operate | |
| Convenient | |
| Safe | |
| Price | |
Are you interested in this product? Send your information to us to receive the latest quotes from the company
Introduce
The Traveler is Peugeot's first 7-seater MPV model launched in Vietnam. Peugeot Traveler's direct competitor can be named as Volkswagen Sharan or Mercedes-Benz V-Class.
Price
Peugeot Traveler 2019 is locally assembled at Thaco's high-end car factory. Large parts such as engines, transmissions and powertrains are all imported whole cluster. Peugeot Traveler 2019 is sold with two versions as follows:
Peugeot Traveler Luxury: 1,699 billion dong
Peugeot Traveler Premium: VND 2,249 billion
Exterior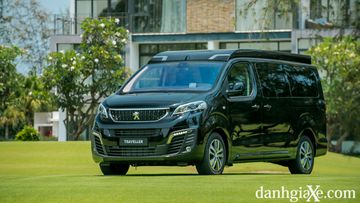 Peugeot Traveler promises to have the widest interior compartment in the segment when owning the overall size (LxWxH) of 5315 x 1935 x 1915 mm for Luxury version and 5315 x 1935 x 2030 mm (height after mounting the roof) , original 1915 mm only) for the Premium Traveler version. It has a wheelbase of 3275 mm, which provides a spacious, comfortable space for all seating positions, along with a ground clearance of 170 mm, which helps the car to overcome difficult terrain easily.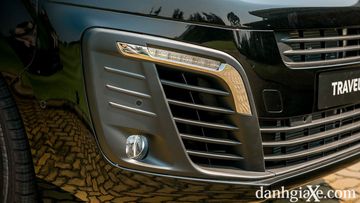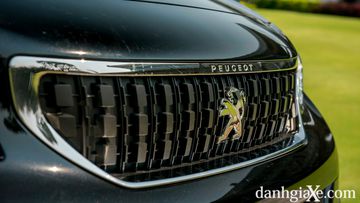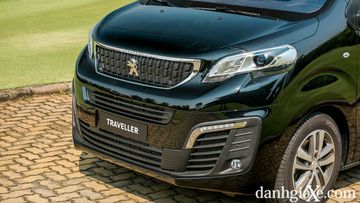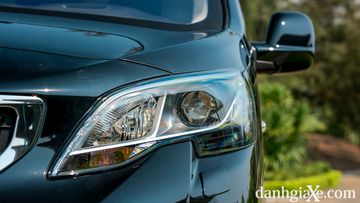 The exterior design of Peugeot Traveler is luxurious, sophisticated but no less sure. The car is elaborated on the front with a wide grille covered, arranged in reasonable positions, a large lion logo in the middle of the steering wheel, along with perfectly decorated borders shown through the headlight in the image Lion eyes, LED strip lights covered with chrome plating further enhance the elegance and elegance of the car.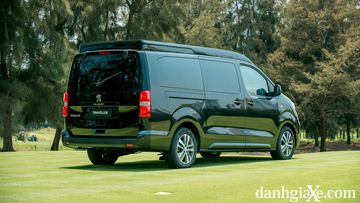 Peugeot Traveler hips are also equipped with many outstanding features compared to the same segment products. Side sliding electric side door with integrated foot kick sensor. The user only needs a simple impact of the foot in the back corner to unlock the Peugeot Traveler and open the sliding door on the side you are standing. To close the door, just do the same thing and then lock the car when you get out. Peugeot Traveler tailgate is also equipped with rear glass doors and fitted with dark glass to enhance the outstanding beauty of the vehicle.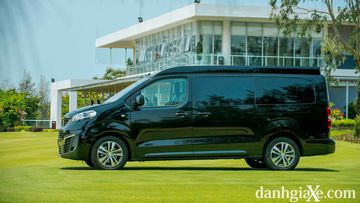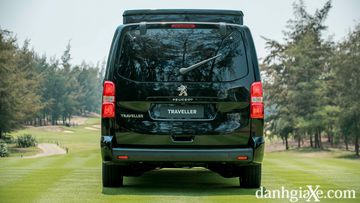 Peugeot Traveler Luxury and Premium owns a set of 17-inch alloy wheels that are sporty, strong and firm.
furniture
Peugeot Traveler Luxury and Premium possesses ample space, enhancing the convenience and comfort in the segment. Luxurious interior design with high-class leather seats along with exquisite decorative cladding.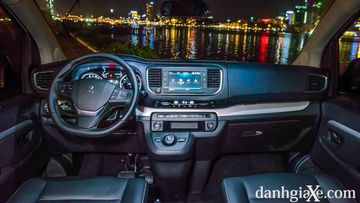 In terms of driver's seat, Peugeot Traveler Luxury and Premium are designed to be adjustable, giving the driver the most comfortable sitting posture and the best visibility. Peugeot Traveler steering wheel is equipped with many buttons to help you easily adjust the volume, hands-free conversation, select radio channels, select information displayed on the screen.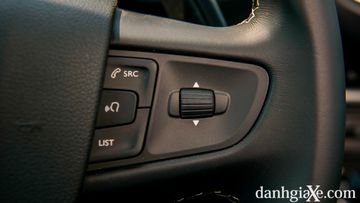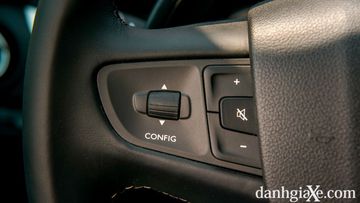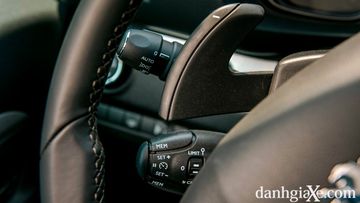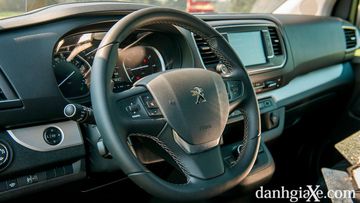 In front of the steering wheel is a cluster of 2 chrome-plated watches with a 3.5-inch matrix screen that gives the driver real-time operating information, the brightness of the screen and the clock are also controlled. tune through buttons in front of the driver.
Peugeot Traveler Luxury and Premium are equipped with a central control panel that integrates features such as: air conditioning adjustment, central door lock, automatic sliding door, child lock, emergency lights, tire pressure warning, heating windshield, rear glass heating.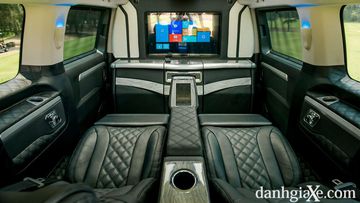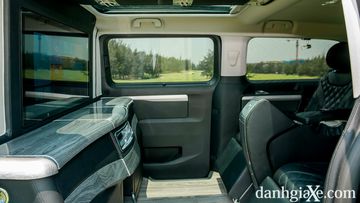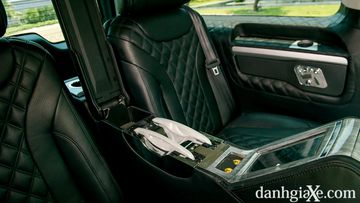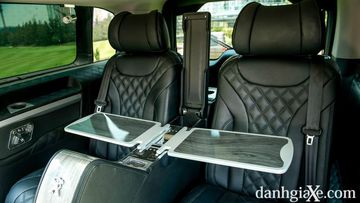 The interior of the Premium version possesses many differences compared to the Luxurry version, the design of the business compartment behind the partition with 2 integrated 8-way electric business chairs, footrest, armrest, desk, features Massage, air blowing … The compartment is also arranged with a separate entertainment system with a cockpit with 6 speakers, 1 sub and 32 inch entertainment screen integrated Android operating system and a 500GB hard drive. More impressive is the 2 extra seats that can be folded – opened flexibly into the partition according to conditions of use. Other details are more polished than Luxury such as LED lighting, wooden floors, wood-paneled tiles. The entire interior is upscale leather and leather color options for the owner.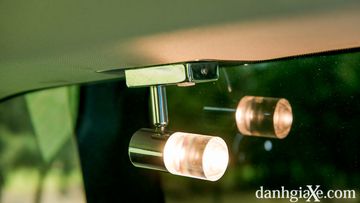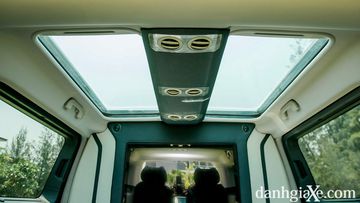 In addition to the spacious space, the Luxury version also features a reasonable in-car lighting system through multiple reading lamp positions, along with a panoramic sunroof that provides an airy and relaxing space.
For maximum comfort, Peugeot Traveler Luxury also provides 2 folding dining tables behind the driver and auxiliary seats, 4 12V power outlets that fit in the passenger compartment, a 220V socket and a USB socket to connect. connect mobile devices.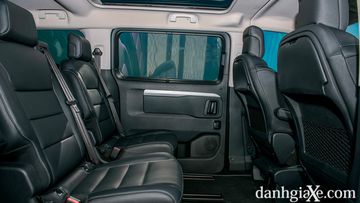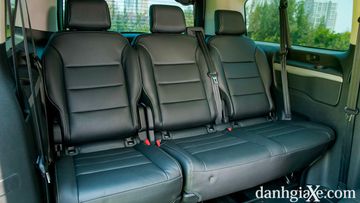 With Peugeot Traveler Luxury, the large and flexible space is the strong point that this product brings. Users can slide, fold, rotate 180 degrees, disassemble the seats in the second and third row, comfortable layout of leg as well as luggage compartment. The luggage compartment volume when using all 7 seats is 1,384 liters, especially when removing the 2nd and 3rd row seats up to 4,554 liters. All interior details on Peugeot Traveler Luxury are carefully taken care of to ensure maximum comfort for passengers.
Convenient
Peugeot Traveler Luxury and Premium features a range of state-of-the-art technology to support the driver, including: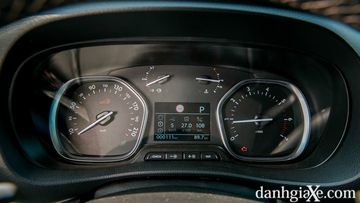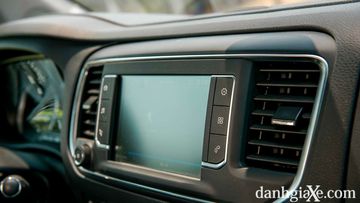 3.5 inch screen helps the driver to capture vehicle operating information, you can access all information of the vehicle in real time, such as the distance traveled, fuel consumption, remind when the maintenance period is coming soon … The 7-inch touch screen control screen with Vietnamese integration allows users to use software from phones compatible with MirrorLink®, Apple Carplay, Android Auto.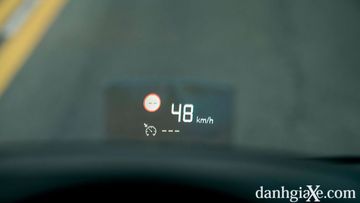 HUD (Head Up Display) allows the driver to capture vehicle operating information, including information such as speed, journey monitoring, speed limit signs defined by the camera, adjustable High screen and light level of the screen.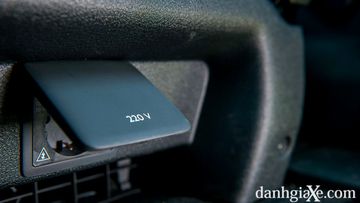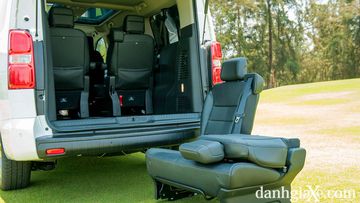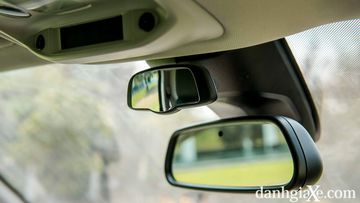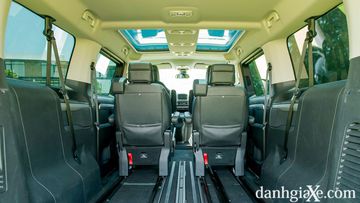 Rearview mirror is integrated anti-glare feature and retrofit child observation mirror. The large trunk volume of the Traveler trunk helps users to store many personal items or luggage for long-term transfers without having to worry about lack of space. In addition, the rear trunk lid opens so that small items can be retrieved without opening the trunk.
The car is equipped with an independent 2-zone automatic air conditioning system with separate wind diffuser for 2nd and 3rd row seats to bring fresh air to the whole cabin.
Operation – Safety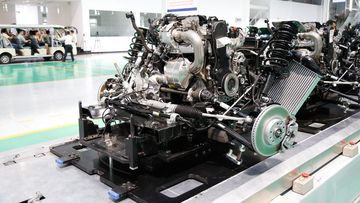 Peugeot Traveler Luxury and Premium equipped with 2.0-liter turbocharged HDi diesel engine, maximum capacity of 150 horsepower at 4000 rpm, maximum torque of 370 Nm at 2000 rpm, comes with the box. 6-generation new generation EAT6 integrated QuickShift technology.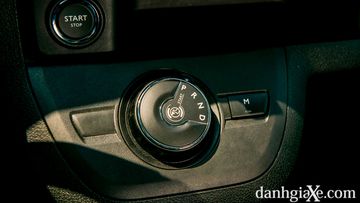 Peugeot Traveler Luxury and Premium operate in a durable and powerful manner thanks to the development of PSA Group's new EMP2 platform, which helps increase rigidity and reduce volume, thereby reducing costs for fuel. The car also uses MacPherson-style front suspension and rear suspension form independent with cylindrical springs, disc brakes front and rear hydraulic power steering.
The Grip Control function helps Peugeot Traveler Luxury and Premium to work well on off-road terrain and low grip roads. Features include 5 modes selected according to 5 types of terrain:
• Standard: Works with a standard level. Suitable for daily use.
• Snow mode: Increases the traction force of the wheels on slippery roads.
• Mud mode: Increase wheel rotation when bogged down, balancing 2-wheel performance. Suitable for road subsidence, mud.
• Sand mode: Adds extra torque to both wheels, allowing the vehicle to move forward and reduce the rate of sand slip.
• ESP mode OFF: Disconnect ESP and ASR. The system automatically activates Standard mode when the speed reaches over 50km / h to ensure safety.
Peugeot Traveler Luxury and Premium are equipped with advanced active and passive safety technology systems to minimize injuries to both occupants and outsiders in the event of an accident.
Peugeot Traveler owns the most advanced safety technologies:
• ABS anti-lock braking system
• EBD electronic brake force distribution system
• Blind spot warning
• Lane departure warning
• Front-to-back sensor
• 180 degree reversing camera
• System of 6 airbags arranged around the vehicle
• Tire pressure warning
General assessment
Peugeot Traveler is a luxurious 7-seater MPV model that starts at a good price compared to its competitors. Fuel-efficient engines, gear-level gear and two versions for consumers to choose from, promise Peugeot Traveler will be as successful as the 3008 and 5008 duo.
Technical data
Peugeot Traveler
1,699 billion
Car body
7 multi-purpose seats
Number of seats
7
Number of windows
5.00
Engine type
Engine capacity
2.00L
Max power
150.00 horsepower, at 4000.00 rpm
Maximum torque
370.00 Nm, at 4000 rpm
Gear
Drive type
Fuel consumption
0.00l / 100km
Air conditioning
Did you find the article helpful?
Featured review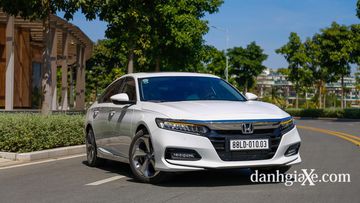 Detailed evaluation of Honda Accord 2020 car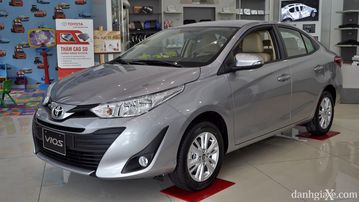 Detailed evaluation of Toyota Vios 2020 car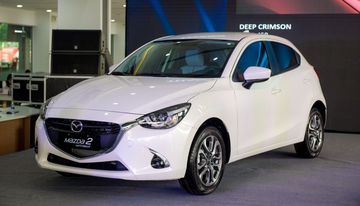 Preliminary assessment of Mazda 2 2020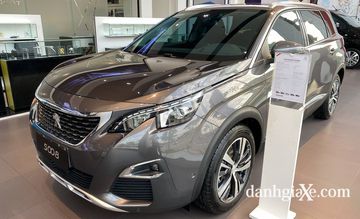 Preliminary evaluation of Peugeot 5008 2020 car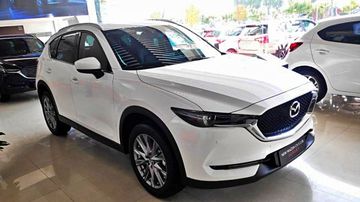 Preliminary assessment of the Mazda CX-5 2020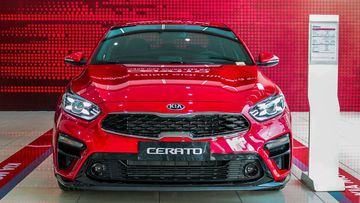 Detailed evaluation of Kia Cerato 2020 car
Featured article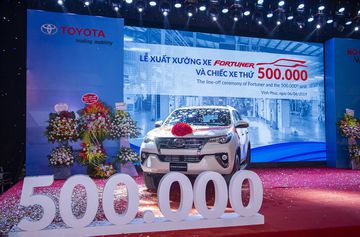 Toyota Vietnam sold nearly 80,000 vehicles in 2019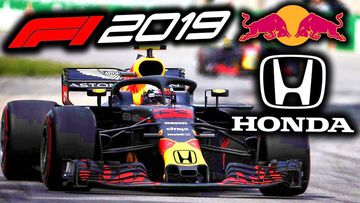 Overview of Honda's motorsport activities in 2020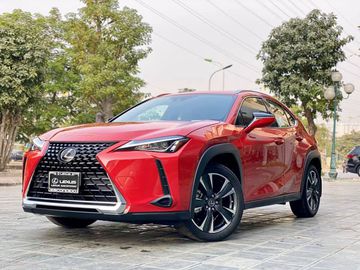 Close up of the first Lexus UX 200 back to Vietnam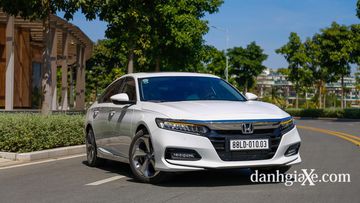 Detailed evaluation of Honda Accord 2020 car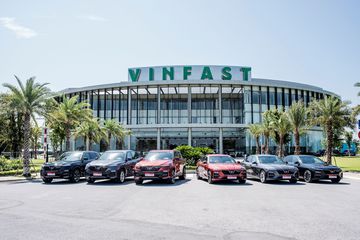 VINFAST will sell nearly 67,000 cars and motorcycles in 2019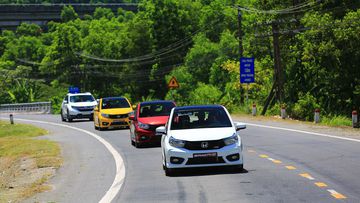 Honda Vietnam sells more than 2.5 million motorcycles and 33000 cars
new post
NX

Article: 424

Honda Vietnam sells more than 2.5 million motorcycles and 33000 cars

Honda Vietnam (HVN) announced its business results in December 2019 and the whole of 2019. Accordingly, in December 2019 as well as in 2019, with continuous efforts, HVN has achieved The successes in both automobile and motorbike business, and at the same time contribute positively in social activities, bring customers more joy, gradually conquering the goal of becoming a Company. social expectations.




NX

Article: 424