Home page
Assessment form
Preliminary evaluation of the Land Rover Range Rover Velar 2019
Preliminary evaluation of the Land Rover Range Rover Velar 2019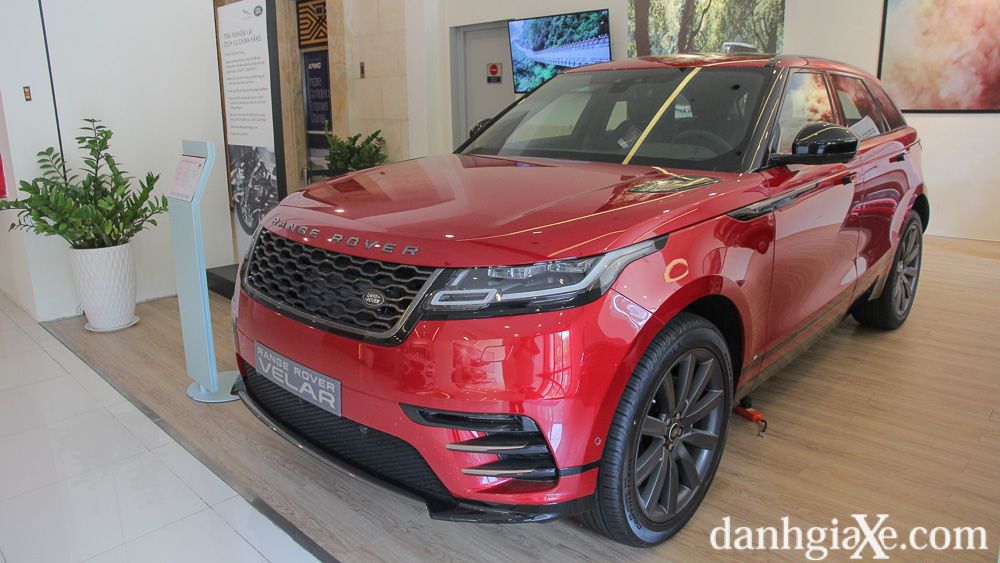 overview
Evaluation group scale
| | |
| --- | --- |
| Designs | |
| Operate | |
| Convenient | |
| Safe | |
| Price | |
Are you interested in this product? Send your information to us to receive the latest quotes from the company
Introduce
Range Rover Velar is the latest hybrid luxury coupe SUV (compact luxury crossover SUV) of Jaguar Land Rover, UK. Velar made its world debut at the Geneva Motor Show in March 2017. Then, Range Rover Velar appeared in Vietnam in October 2017. Among the Range Rover brothers, this is a model between the Evoque and Ranger Rover Sport segments.
For detailed advice and to get the best price of Land Rover cars nationwide, please contact:
Northern

0934 179 149

(Mr Trung)
Central

0934 179 149

(Mr Trung)
South

0917 853 656

(Mr Tri)
(Please click on the phone number to make a call)
Price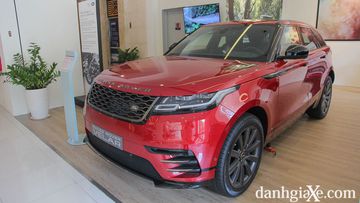 In Vietnam market, Range Rover Velar is imported and distributed to 7 versions with prices ranging from 4.1 billion VND (Velar 2.0P 250PS S) to the highest of 5.665 billion VND (Velar 2.0P 300PS). R-Dynamic HSE). Velar version in today's article 2.0P 250PS R-Dynamic SE is priced at 4,959 billion.
Exterior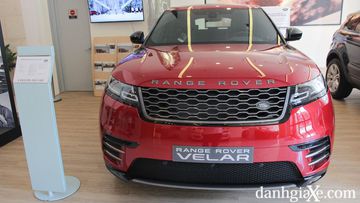 At the 2018 World Car Awards 2018, Range Rover Velar overcame the Volvo XC60 and Lexus LC 500 to win the most beautiful car design in the world in 2018. The jury of the World Car Awards system consists of 82 influential vehicle journalists from 24 countries. Thereby, to see that experts have assessed Range Rover Velar in terms of exterior design, the interior is very positive.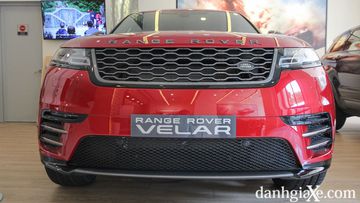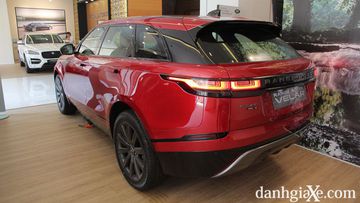 The exterior design of the Range Rover Velar 2019 retains the main character of the Land Rover line, which is a square block that looks solid and rugged. Range Rover Velar has an overall dimensions (length x width x height), respectively 4,803 x 1,930 x 1,665 (mm), wheelbase of 2,784 mm and the ability to wade deep water 650 (mm). Notably, the Velar has a maximum ground clearance of 251 (mm) and a minimum of 213 (mm) when using the undercarriage lift mode from Electronic Air Suspension (fitted as an option).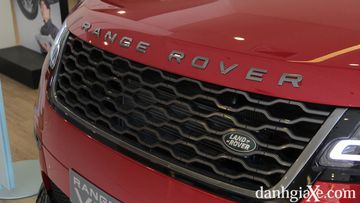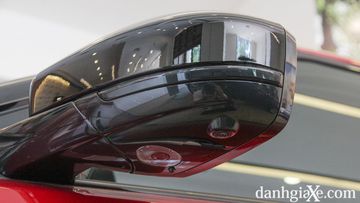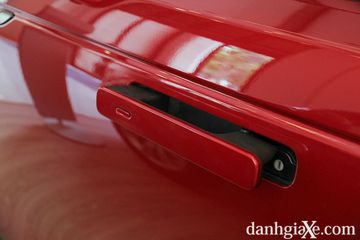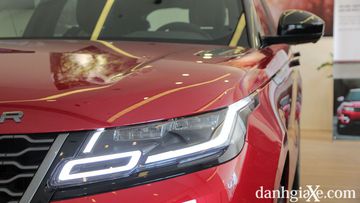 Impressive with the long bonnet and roof slope decisive finish, dark painted grille next to the colorful and bunker bumpers. The lighting system features standard LED headlights with impressive designs for both the headlights and taillights, in addition to the ultra-modern Matrix LED and Matrix-Laser options.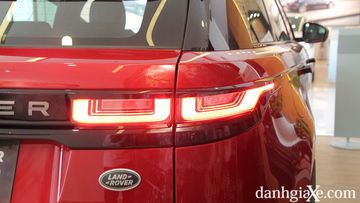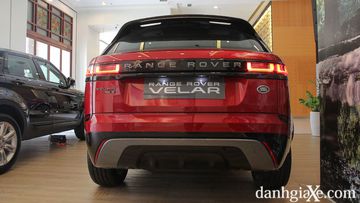 The mid-size luxury SUV carries an elegant but powerful design with the Evoque's front end, while the body and tail are reminiscent of the lines on Sport. The difference of Velar is the appearance of softer, more curved lines, the sloping roof of the vehicle.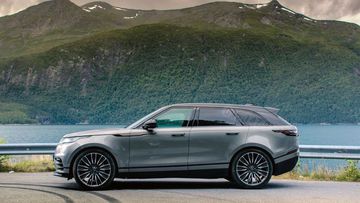 In the body of the car, the hidden handles can be retracted into the door and the foot pedestal automatically appears, making Velar more different and class. Step back, the rear of the car is designed with very square lines very specific of the British car company. Sportiness is clearly shown with the spoiler tail as well as large chorme-plated dual exhaust pipes.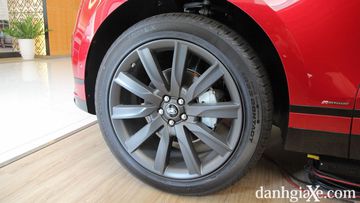 Most notably, the car is equipped with the option of available wheels with sizes up to 21 inches with beautiful gray paint, emphasizing the sportiness and brings a "hard" feeling than the car /
furniture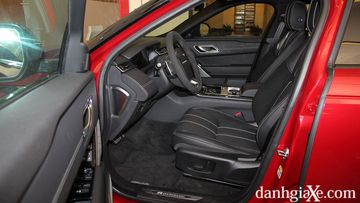 The interior of the Range Rover Velar is a quiet, isolated space made of simplicity, elegance, and vision-reducing approaches and technology platforms that help to realize the design of the Velar. Premium leather-clad materials, Touch Pro Duo infotainment system, high-end all-LED lighting system.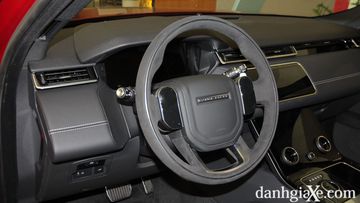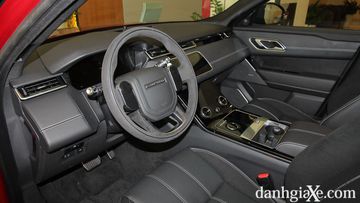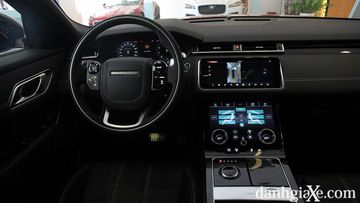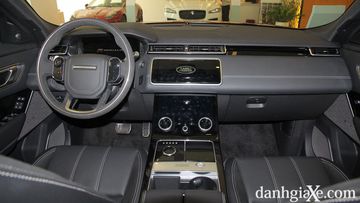 The new Sport Range Driving Position design of Sport Range Driving Velar's Sport Command Driving Position gives the driver confidence and sense of cohesion with the vehicle as well as creating a broader vision. In addition, the Velar has a ceiling height of up to 970mm when the sunroof is closed and a maximum legroom of 945mm for the rear seats, along with a 673-liter luggage compartment that can be expanded as needed.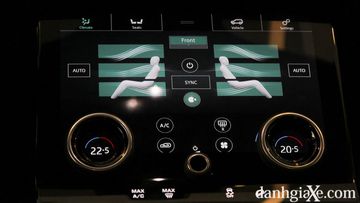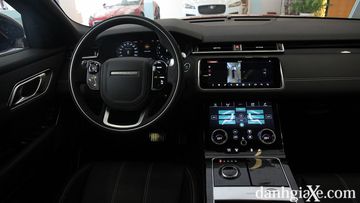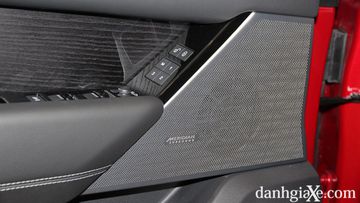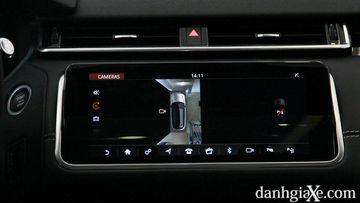 The luxurious look is accentuated in the cabin space by the 12.3-inch HD screen, the Touch Pro Duo infotainment system with two 10-inch HD touch screens stacked nicely and beautifully. Signature Sound System Meridian Signature Sound 23 speakers with power of 1,600W, steering wheel with touch-sensitive control keys, panoramic sunroof, electric trunk opening and closing, …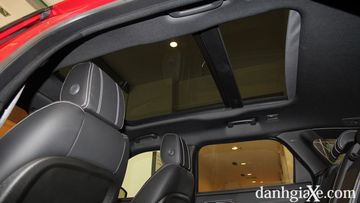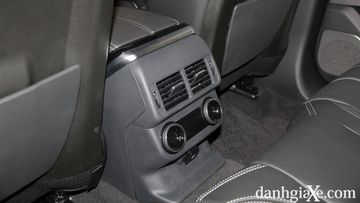 In addition, the rear passenger space can customize the option of Reclining Rear Seats, Four-zone Climate Control and two Solution Display options. Rear Seat Entertainment Screens for 8-inch rear seats.
For detailed advice and to get the best price of Land Rover cars nationwide, please contact:
Northern

0934 179 149

(Mr Trung)
Central

0934 179 149

(Mr Trung)
South

0917 853 656

(Mr Tri)
(Please click on the phone number to make a call)
Operation – Safety
Under the bonnet is the Si4, 2.0L engine block with a turbocharger system for 250 horsepower at 5,500 rpm, maximum torque of 365N / m from 1,200 to 4,500 rpm combined with 8-speed automatic transmission provides a top speed of 217 km / h, acceleration from 0-100km / h in 6.7 seconds.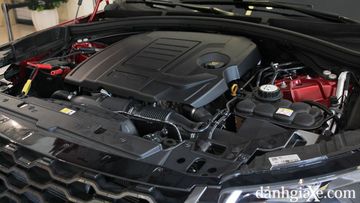 Velar 2019 also features a full-time all-wheel drive system with Intelligent Active Drive (IDD), and the application of Land Rover's familiar offroad assist technologies such as All Terrain Terrain Control. Progress Control (ATPC), Terrain Response 2, Terrain Response 2 and Active Rear Locking Differential.
General assessment
Overall, the Land Rover Range Rover Velar is a quite perfect family SUV with a luxurious and masculine design. The performance of the car is also optimized by many amenities while serving both individuals and families whether for daily use or even trips with difficult roads. Despite being a luxury car, the car's fuel economy is very respectable because the engine block has a capacity of only 2.0 liters but still ensures a sporty driving feel with power up to 250 horsepower.
Technical data
Land Rover Range Rover Velar 2019
4,099 billion
Car body
5-seat SUV
Number of seats
5
Number of windows
5.00
Engine type
Engine capacity
2.00L
Max power
250.00 horsepower, at 5500.00 rpm
Maximum torque
365.00 Nm, at 1200-4,500 rpm
Gear
Drive type
Maximum speed
217km / h
Acceleration time 0-100km
6.00
Fuel consumption
0.00l / 100km
Air conditioning
Did you find the article helpful?
Featured review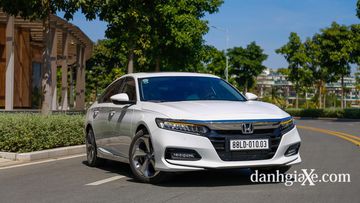 Detailed evaluation of Honda Accord 2020 car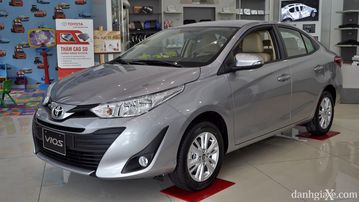 Detailed evaluation of Toyota Vios 2020 car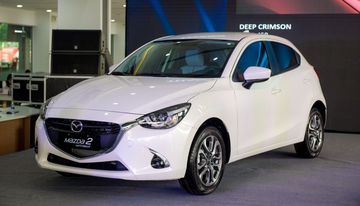 Preliminary assessment of Mazda 2 2020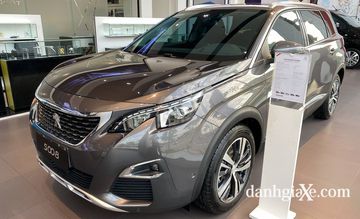 Preliminary evaluation of Peugeot 5008 2020 car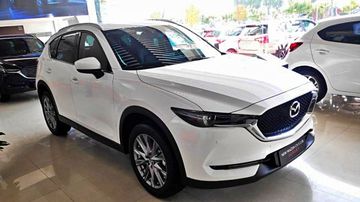 Preliminary assessment of the Mazda CX-5 2020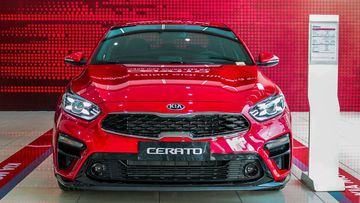 Detailed evaluation of Kia Cerato 2020 car
Featured article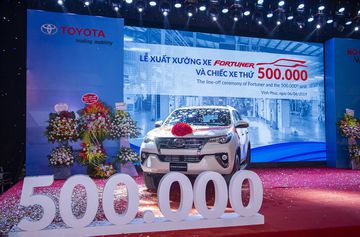 Toyota Vietnam sold nearly 80,000 vehicles in 2019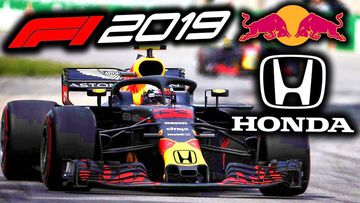 Overview of Honda's motorsport activities in 2020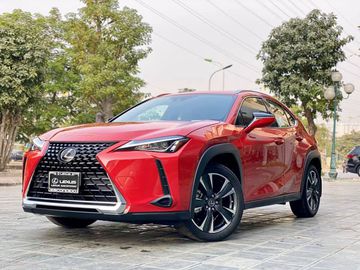 Close up of the first Lexus UX 200 back to Vietnam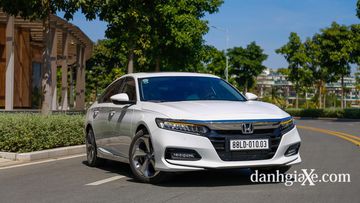 Detailed evaluation of Honda Accord 2020 car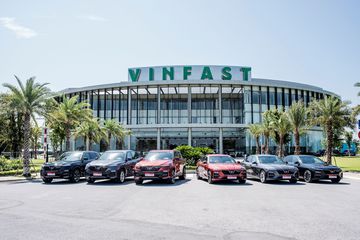 VINFAST will sell nearly 67,000 cars and motorcycles in 2019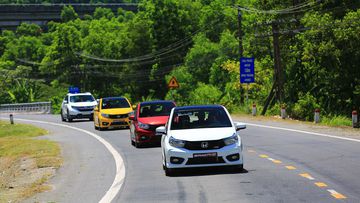 Honda Vietnam sells more than 2.5 million motorcycles and 33000 cars
new post
NX

Article: 424

Honda Vietnam sells more than 2.5 million motorcycles and 33000 cars

Honda Vietnam (HVN) announced its business results in December 2019 and the whole of 2019. Accordingly, in December 2019 as well as in 2019, with continuous efforts, HVN has achieved The successes in both automobile and motorbike business, and at the same time contribute positively in social activities, bring customers more joy, gradually conquering the goal of becoming a Company. social expectations.




NX

Article: 424