Home page
Assessment form
Preliminary evaluation of Peugeot 5008 2020 car
Preliminary evaluation of Peugeot 5008 2020 car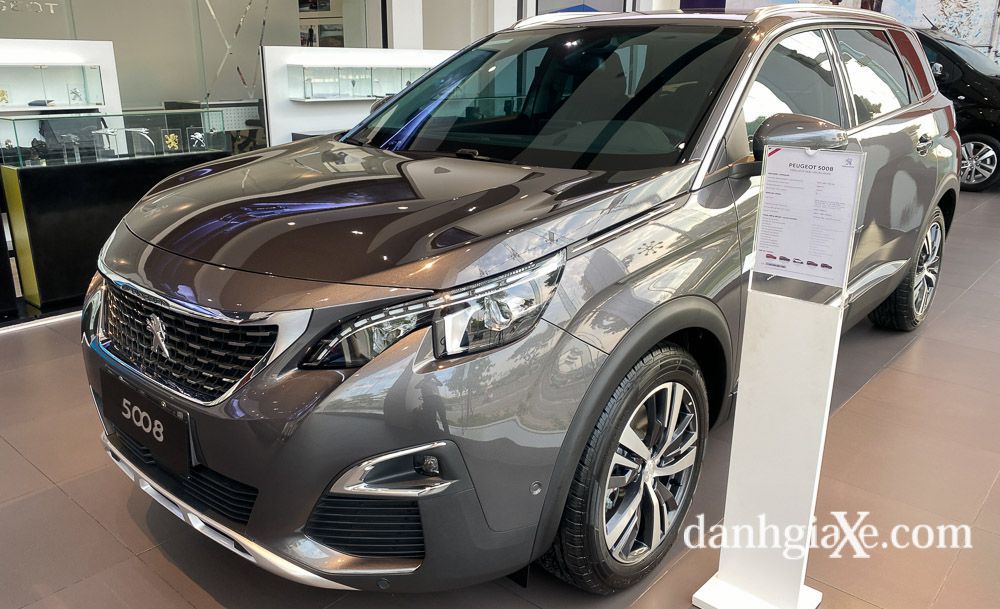 overview
Evaluation group scale
| | |
| --- | --- |
| Designs | |
| Operate | |
| Convenient | |
| Safe | |
| Price | |
Are you interested in this product? Send your information to us to receive the latest quotes from the company
Introduce
The new generation Peugeot 3008 and 5008 are two models THACO has distributed genuine in Vietnam market since December 2017. So far, this is the duo with the most successful sales of the French car company in Vietnam with more than 6,800 cars sold, contributing to the growth of the Peugeot brand after 6 years. Positioned in the CUV 5 + 2 segment, Peugeot 5008 competes with rivals such as Mazda CX-8, Honda CR-V, Nissan X-trail or Volkswagen Tiguan.
Price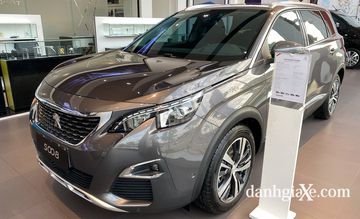 Peugeot 5008 2020 is assembled by THACO domestically and distributed in a single version with a listed price of VND 1,399 billion. Vehicles currently have promotions to 60 million. After completing all registration procedures, the cost of rolling Peugeot 5008 in Hanoi is 1.53 billion and in T.P HCM is 1.5 billion.
Compared with rivals, Peugeot 5008 has a starting price only behind Volkswagen Tiguan (from VND 1.7 billion) and higher than Mazda CX-8 (VND 1.1 billion), Honda CR-V (VND 983 million). and Nissan X-trail is VND 839 million.
Exterior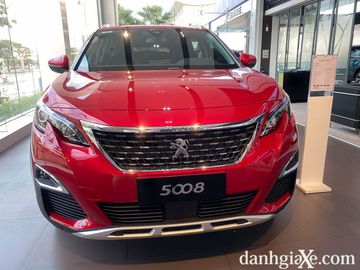 With a completely new exterior design, the Peugeot 5008 comes with a luxurious and elegant style but still exudes a healthy, sporty, authentic sport utility vehicle.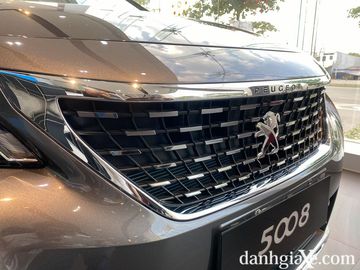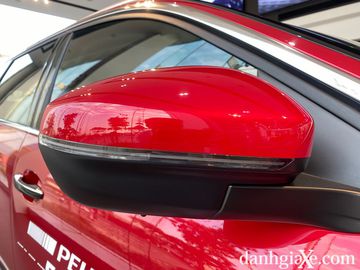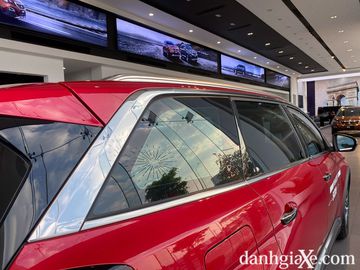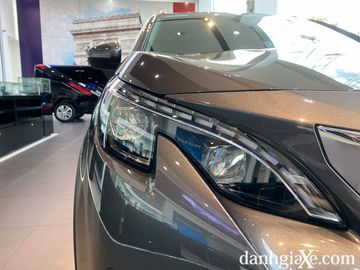 This model possesses a breakthrough design and equips with many impressive technological equipment such as LED headlight systems, which both increase lighting capacity, save energy and persistently operate. In addition, the fog lamp cluster also owns LED technology, with the ability to glow when cornering, increasing safety when moving at night.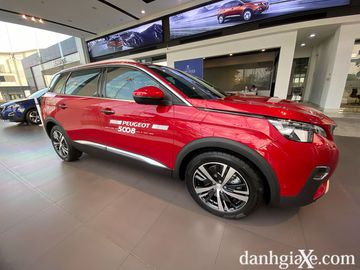 The metal contour running along the body extending from the headlights ending in the rear lights brings balance, as well as creating a sense of certainty and stability of a true SUV despite the CUV line.
Peugeot 5008 has an overall size x width x height 4,670 x 1,855 x 1,655 (mm), wheelbase 2,840 mm, ground clearance 165 mm. With a fairly large wheelbase for a 5 + 2 vehicle, the 5008's interior space will ensure spaciousness for passengers in the second row.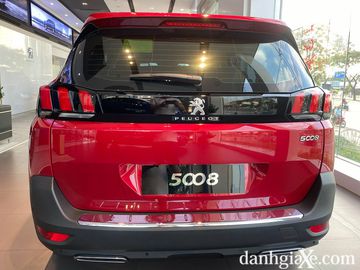 The rear tail cluster is also impressively designed with lots of floating veins that give a strong feeling. The three cross bar taillights have something from the inspiration of the legendary Ford Mustang sports car, the rear end is also more seamless with black brakes on high. The up and down cladding of the rear trunk is plated with chrome beautifully, the trapezoidal dual exhaust at the rear bumper is a sporty detail for the car.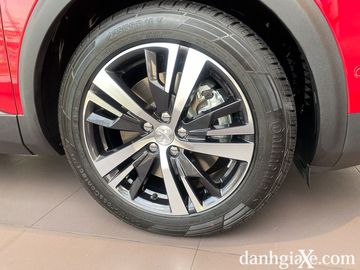 Vehicles equipped with alloy wheels with two tones, creating a beautiful effect when the car rolls. This 18-inch wheel set comes with tires with 225/55 R18 parameters.
Other exterior equipment include:
Headlight system: Full LED
Auto headlight: Yes
Automatic angle stabilization: Yes
Daytime running LED: Yes
LED taillights: Yes
Auto navigation light: Yes
Rear spoiler integrated with overhead brake lights: Yes
Front fog lamp: Yes
Front fog lights automatically turn on when cornering: Yes
Luggage rack on the hood: Yes
Automatic front wiper: Yes
Sunroof: Yes
Rearview mirror with electric adjustment, electric folding integrated with turn signal: Yes
Chrome-rimmed side panels and side panels: Yes
Chrome plated door handles: Yes
Sensor open – close the trunk automatically: Yes
furniture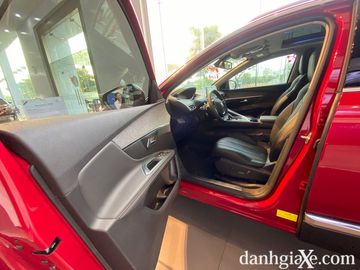 Going inside, the first difference is the steering wheel with a reduced diameter. This design brings excitement and excitement to users, as well as ensures flexibility when operating.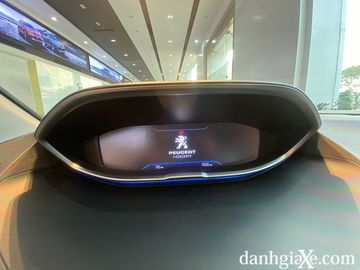 Next to it is an entirely digital dashboard, measuring up to 12.3 inches. With the position to be pushed up similar to a HUD screen, the driver will shorten the observation time, improve safety features. Users can customize the information displayed according to needs, personalize the product to your liking.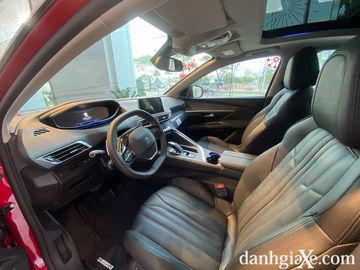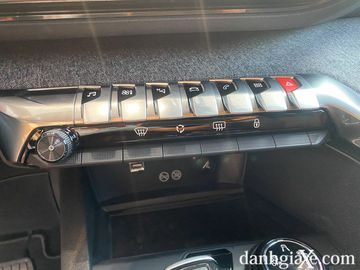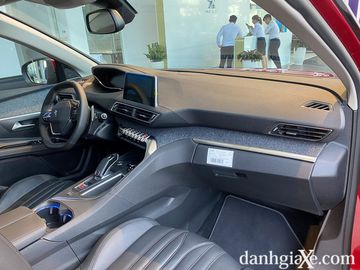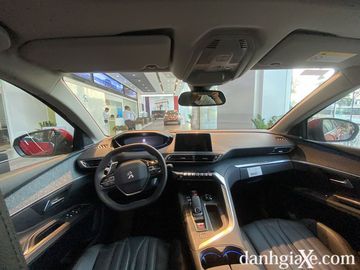 In the center, an 8 " entertainment screen is equipped, with modern connections such as USB, Bluetooth, Mirrolink, Apple Carplay … The functions on the screen can be manipulated quickly, with the system The shortcut system is uniquely designed, with the image of piano keys.
The spacious second row is equipped with separate air-conditioning vents to provide a comfortable space for passengers. The sitting position in the middle can turn out to be an armrest, but unfortunately not equipped with headrest.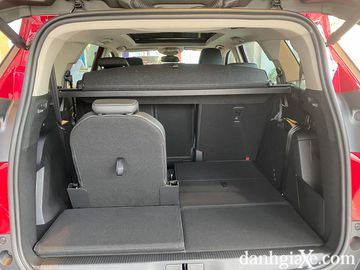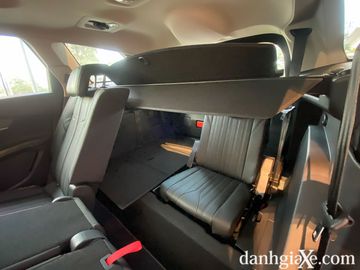 The third row of the new generation Peugeot 5008 ensures a comfortable space for occupants with high ceiling light, but the legroom is just enough for people with a height of 1m6 or less and it is difficult to be comfortable during trips. go far. This position is probably best suited for children or fold down (removable) to increase luggage space for a standard family with 4-5 people traveling.
Other interior furnishings include:
Electric shift lever: Yes
Leather-wrapped steering wheel, integrated multifunctional switch: Yes
4-way adjustable steering wheel: Have
Shift paddle shifters: Yes
Cluster digital display multi information: 12.3 inches
Automatic air conditioning 2 independent areas: Yes
Air vents for the rear seats: Yes
Interior lights: Yes
Interior space decoration lights: Yes
Electronic handbrake: Yes
Central cooling compartment: Yes
1-touch electric door glass, anti-jam all doors: Yes
Rearview mirror in auto-dimming cabin: Yes
Electric driver's seat: Yes
Front row: electric adjustment, multi-point massage, driver's seat remember position: Yes
3rd row seats: 2 folding seats, removable: Yes
Lumbar Support: Yes
Wireless charging: Yes
Audio System:
Connectivity: Mirror link, Apple Carplay; Wifi / Conecting Mirror link
Radio, MP3, USB / AUX / Bluetooth / Radio, Mp3 connection
GPS navigation
8 inch touch screen
High-end Focal Hifi speaker system with 10 speakers
Convenient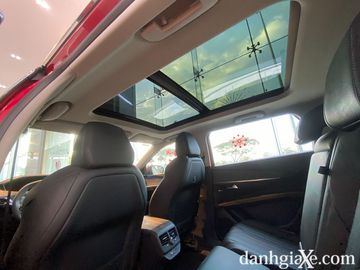 Most impressive in the cabin of the Peugeot 5008 is the panoramic sunroof that extends to the back in the second row as if the roof of the car is made of glass for a very luxurious feeling.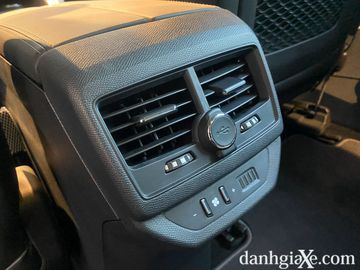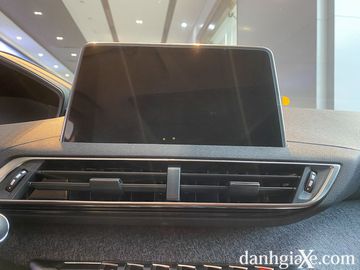 Some notable amenities include a separate rear window for the rear seats, an 8-inch central entertainment screen, a beautifully designed leather-wrapped steering wheel with integrated control knobs and gearshift paddles. direct.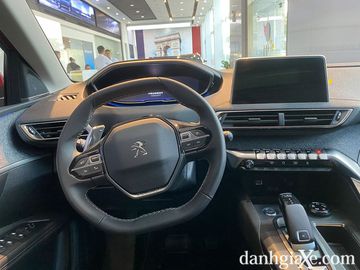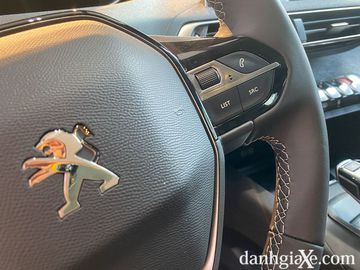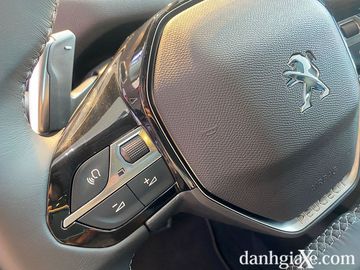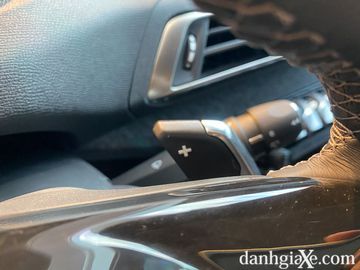 Operate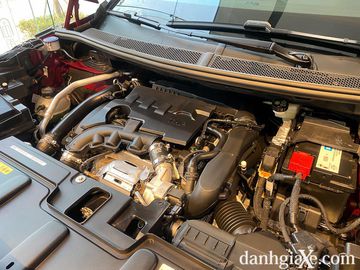 In terms of operating power, the new generation Peugeot SUV duo is equipped with a turbocharged, 1.6-liter engine, producing 165 hp and 245Nm of torque, accompanied by a 6-speed automatic transmission. Sport mode and gearshift paddles, bringing exciting experiences to the user.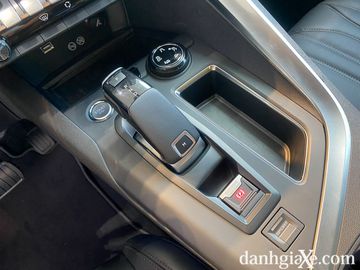 Typical safety systems include:
fesdfcxcx
Assist to begin across hill
HADC downhill support system
The system recognizes speed signs
Warning system and lane keeping assist
Blind spot warning system
Automatic throttle and speed limit
Parking assistance system with 180-degree camera and front and rear sensors
General assessment
With a unique design and a famous European brand, Peugeot 5008 is an attractive choice for those who need a family car with a multi-seat but sporty style. In particular, the turbo engine comes with beautiful interior space will make the car no longer boring but will become a pleasure to drive.
Technical data
Peugeot 5008
1,399 billion
Car body
7-seat SUV
Number of seats
7
Number of windows
5.00
Engine type
Engine capacity
1.60L
Max power
165.00 horsepower, at 6000.00 rpm
Maximum torque
245.00 Nm, at 1,400-4,000 rpm
Gear
6.00 level
Drive type
Maximum speed
205km / h
Fuel consumption
6.40l / 100km
Air conditioning
Did you find the article helpful?
Featured review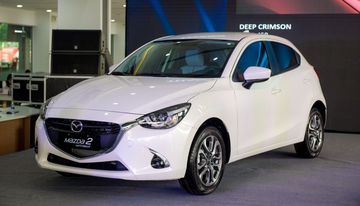 Preliminary assessment of Mazda 2 2020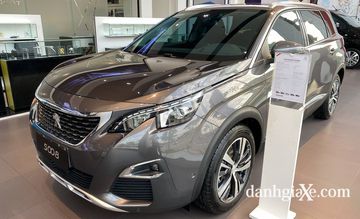 Preliminary evaluation of Peugeot 5008 2020 car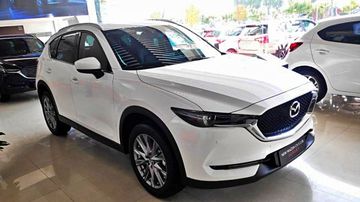 Preliminary assessment of the Mazda CX-5 2020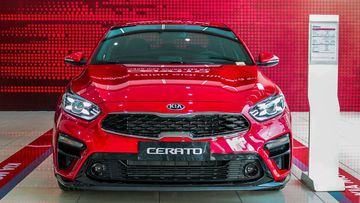 Detailed evaluation of Kia Cerato 2020 car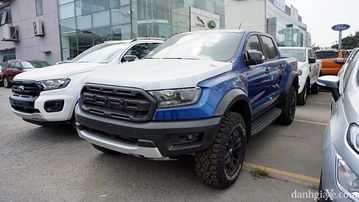 Preliminary assessment of the Ford Ranger Raptor 2020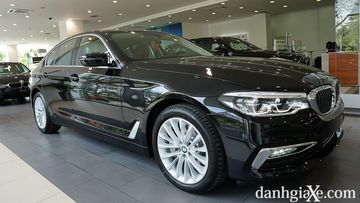 Preliminary assessment of the BMW 530i 2020
Featured article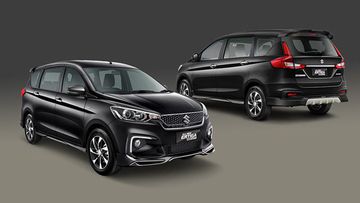 Suzuki Ertiga 2020 is about to return to Vietnam, fighting Mitsubishi Xpander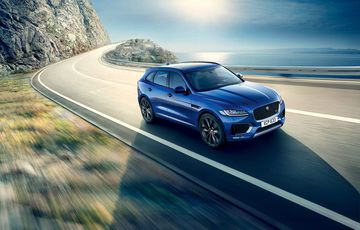 Jaguar promotes 300 million VND for F-Pace on the occasion of Tet holiday 2020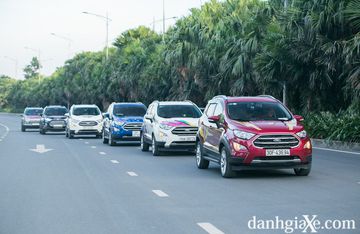 Ford Vietnam reached a sales record in 2019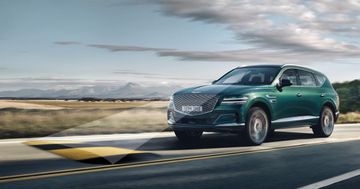 Genesis GV80 – Hyundai's first luxury SUV officially launched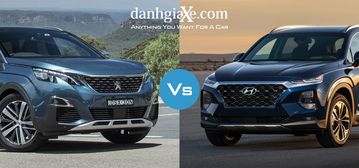 Quick comparison of Peugeot 5008 2020 and Hyundai SantaFe 2020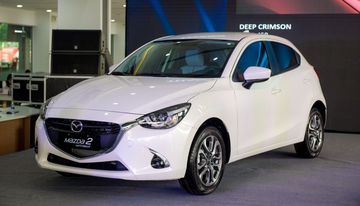 Preliminary assessment of Mazda 2 2020
new post
NX

Article: 419

NX

Article: 419

NX

Article: 419

Ford Vietnam invested another 82 million USD to expand the factory in Hai Duong

Ford Vietnam officially announced an additional investment of US $ 82 million (equivalent to over VND 1,900 billion) to upgrade Hai Duong assembly plant. It is expected that the plant's capacity will be raised from 14,000 vehicles to 40,000 vehicles per year.




Widowmaker

Posts: 20

Distinguish between the mode of taking air in and taking air from cars

Getting wind in, taking wind is what? How are they different? When to use it? Understanding this basic knowledge will help you control the car's air conditioning system much more effectively, creating a sense of comfort and comfort for all passengers on the vehicle in all operating conditions.