Home page
Assessment form
Preliminary assessment Suzuki XL7 2021
Preliminary assessment Suzuki XL7 2021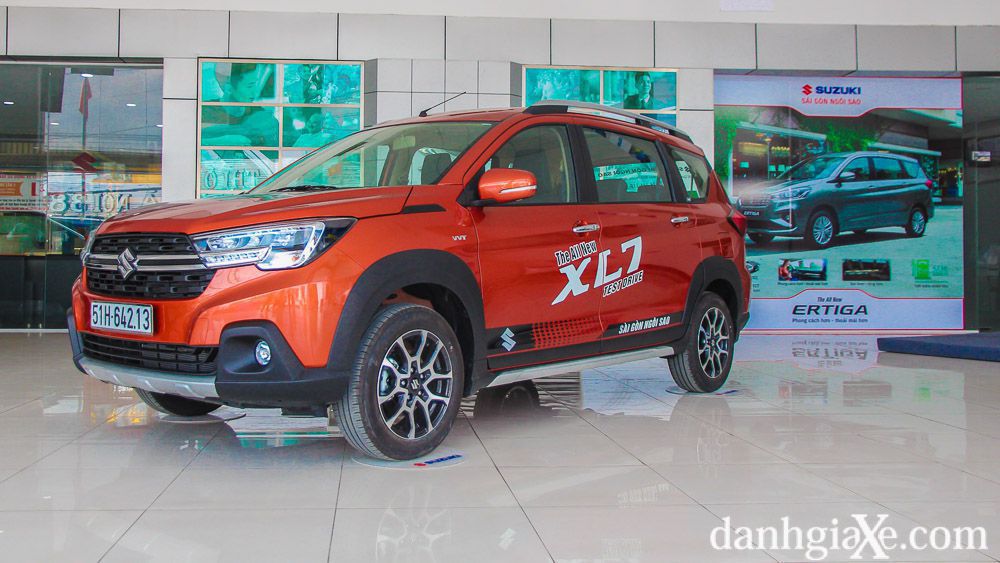 overview
Assessment group score
| | |
| --- | --- |
| Designs | |
| Operate | |
| Convenient | |
| Safe | |
| Price | |
Are you interested in this product? Send your information to us to get the latest quote from the company
General introduction
Suzuki XL7 is a 7-seat multipurpose MPV segment, aimed at customers who buy cars for families. The car was introduced from May 2020. According to data from the Vietnam Automobile Manufacturers Association (VAMA), the cumulative sales of XL7 by the end of 2020 are nearly 4,000 cars, in the top 3 best-selling cars segment.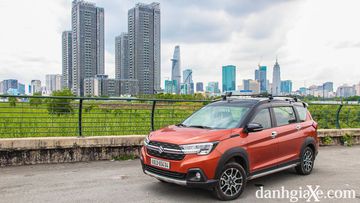 Price
Suzuki XL7 2021 is imported directly from Indonesia. The car has only 1 automatic transmission version, the price is 589,900,000 VND. If you spend an extra 10 million, customers will have leather seats.
Exterior
Suzuki XL7 2021 brings masculine style and strong, different from the neutral image of Suzuki Ertiga. Suzuki engineers shaped XL7 with many square and embossed lines. Pressed with black plastic cladding details in the tire recesses, silver plated in the front and rear bumper.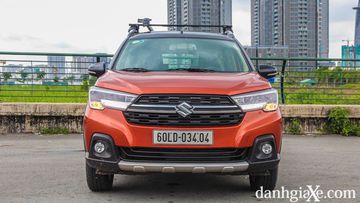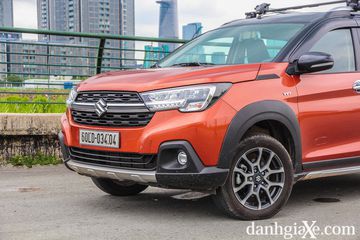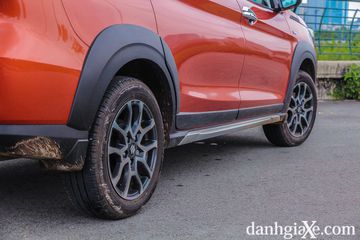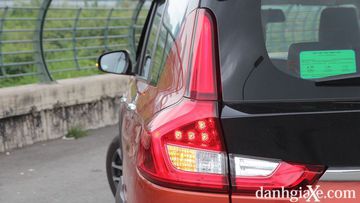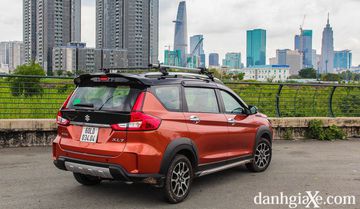 The car lighting system includes headlights / cos, daylight and taillights are all LED. Rearview mirror folding, electric adjustment integrated turn indicator lights. 16-inch alloy wheels, 195 / 60R16 tires. Disc brake for front wheel and rear drum brake.
The overall dimensions of the car in length x Width x Height are 4,450 x 1,775 x 1,710 (mm), wheelbase 2,740 mm. Ground clearance 200 mm and rotation radius of 5.2 m. The car has 6 exterior paint color options, including: orange, khakhi, grape, gray, white and black.
Furniture – Facilities
Suzuki XL7 shares interior compartment design with Suzuki Ertiga. The only difference is that the car's taplo is covered with carbon instead of wood grain. The main color tone is black.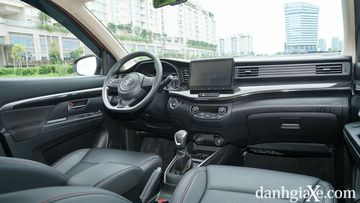 The car has a beveled bottom steering wheel, integrating function keys such as hands-free talk, bluetooth connectivity and volume adjustment. The car does not have Cruise Control automatic gas.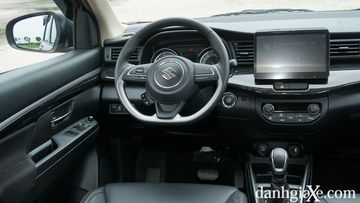 Seat on Suzuki XL7 2020 leather and felt. If you spend 10 million more, customers will own "full leather" seats. Adjusted front seats. The second row seats are manual, folded 60:40 and can slide back and forth. Rear seat row for 2 people with 50:50 back-folding ratio. The space in this area is enough for an average height of 1m7.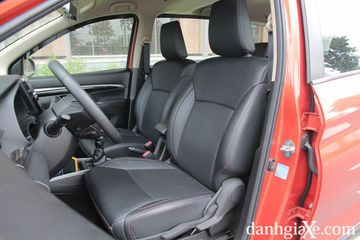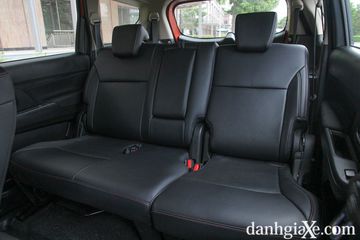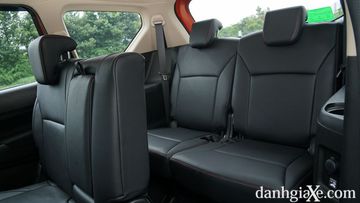 The volume of the luggage compartment when sitting in all 3 rows of seats is 153 liters. This increases to 550 liters when the third row seats are folded down, and to 803 liters when the seats 2 and 3 are folded.
The entertainment center on the Suzuki XL7 is a 10-inch touchscreen, which connects to smartphones via Apple CarPlay and Android Auto. Sound system 6 speakers. Automatic air conditioning 2 indoor units. 12V / 120W charging ports on all 3 rows of seats are very convenient. Compared to the Suzuki Ertiga, the XL7 has an additional plus: the armrests in the front row.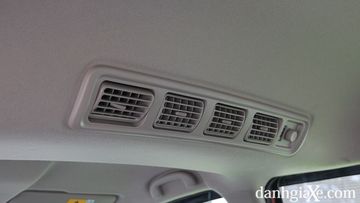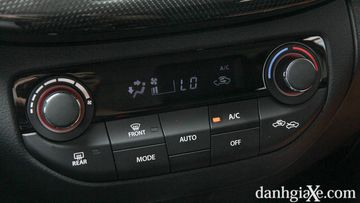 Engine – Safety
Similar to Ertiga, the XL7 uses a new 1.5L engine with a maximum capacity of 103 horsepower, a maximum torque of 138Nm at 4,400 rpm. The power is just enough for the main moving needs in the city. Comes with a 4-speed automatic transmission and front-wheel drive.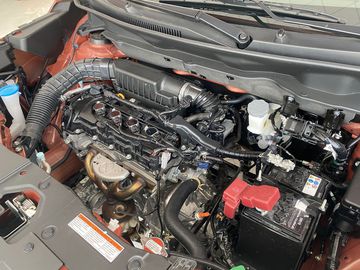 Safety equipment on the Suzuki XL7 2021 is quite complete, including: ABS / EBD brake system, 2 front airbags, reverse sensor, ESP electronic balance, HHC horizontal departure support, keychains for child seats Isofix.
General conclusion
With the price of nearly 700 million rolling, the Suzuki XL7 2021 is a very worthy choice. Nice design, high roar, clear vision. Multi-purpose 7-seat space. Equipped with comfort and safety just enough for basic needs.
Technical specifications
Suzuki XL7 GLX
589 million
Vehicle shape
7 multi-purpose seats
Number of seats
7
Number of windows
5.00
Engine type
Engine capacity
1.50L
Maximum capacity
103.00 hp, at 6000.00 rpm
Maximum torque
138.00 Nm, at 4,400 rpm
Gear
4.00 levels
Drive type
Fuel consumption level
5.47l / 100km
Air conditioning
Auto zone
Number of air bags
2 airbags
Do you find the article helpful?
Featured reviews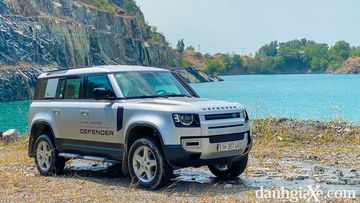 Detailed assessment of Land Rover Defender 110 2021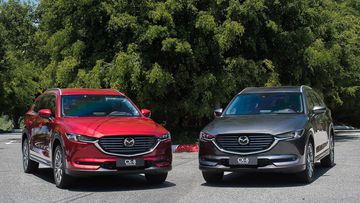 Mazda CX-8 2021 preliminary assessment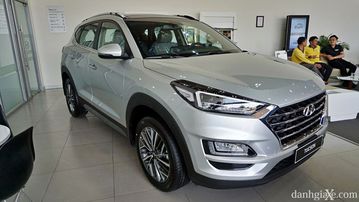 2021 Hyundai Tucson preliminary review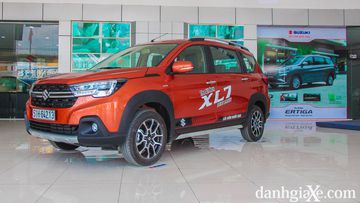 Preliminary assessment Suzuki XL7 2021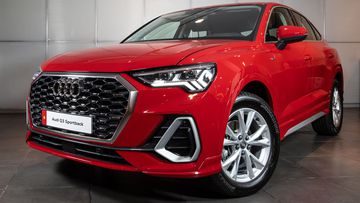 Audi Q3 Sportback 2021 preliminary review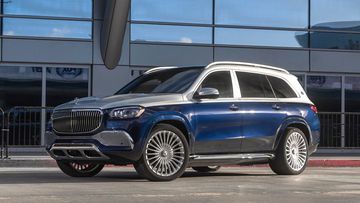 A preliminary assessment of the Mercedes-Benz GLS 600 Maybach 2021
Featured article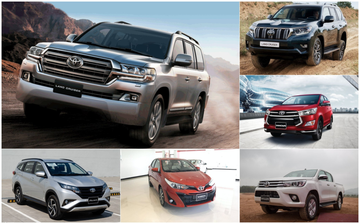 Toyota Vietnam recalled vehicles to replace fuel pumps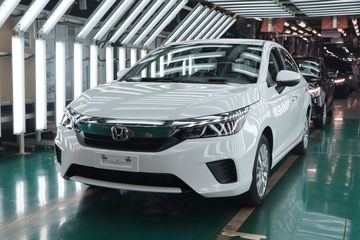 Honda Vietnam shipped the 100,000th car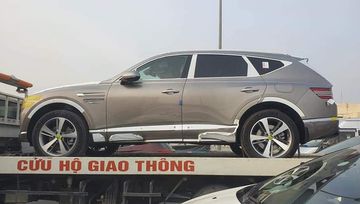 Genesis GV80 2021 returns to Vietnam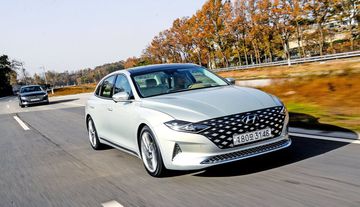 Top 10 best-selling cars in Korea by 2020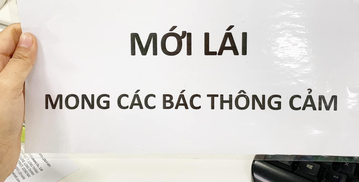 5 An essential accessory for a novice car driver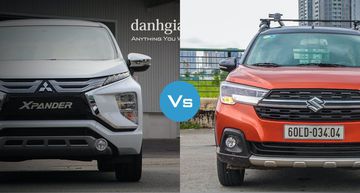 Buy a family car to choose Mitsubishi Xpander 2021 or Suzuki XL7 2021?
new post
Faculty of NX

Posts: 811

Toyota Vietnam recalled vehicles to replace fuel pumps

Toyota Vietnam officially announced the implementation of the Expansion Summoning Program to inspect and replace fuel pumps on Camry, Corolla, Innova (manufactured and assembled vehicles) and Alphard, Fortuner, Land Cruiser 200 models. Land Cruiser Prado, Camry, Hilux, Hiace (imported car).

Thanh Long

0972520567

Posts: 252

Honda Vietnam shipped the 100,000th car

Honda Vietnam Company (HVN) welcomes the 100,000th car release – Honda City model at Vinh Phuc factory, celebrating an important milestone in the company's development history.

Believe

Posts: 1897

Genesis GV80 2021 returns to Vietnam

One year after being released and on the shelves in many other markets, Genesis GV80 2021 is now also available in Vietnam in the form of imported complete units.

Believe

Posts: 1897

Top 10 best-selling cars in Korea by 2020

In the domestic market, the two "national" car manufacturers, Kia and Hyundai share, dominate the rankings, and foreign brands have no chance to step in.

Thanh Long

0972520567

Posts: 252

5 An essential accessory for a novice car driver

If you are a new driver, not proficient in handling situations on the road, please refer to and install the following 5 accessories.

Thanh Long

0972520567

Posts: 252

Buy a family car to choose Mitsubishi Xpander 2021 or Suzuki XL7 2021?

Mitsubishi Xpander and Suzuki XL7 are two models with outstanding sales in the 7-seat MPV segment. In 2020, Mitsubishi sold more than 16,000 Xpander cars. This figure on the XL7 is nearly 4,000 cars since the launch in July 2020. Attractive price, adequate comfort and high versatility are the advantages of these two models.

Faculty of NX

Posts: 811

VinFast introduces Theon and Feliz electric motorcycles

VinFast has introduced Theon and Feliz – two electric motorcycle models to be introduced at an experience event in Hanoi. In which, especially Theon with features never seen in any electric motorcycle in the Vietnamese market.

Believe

Posts: 1897

VinFast introduces 3 brand new models in Vietnam

Vietnamese customers will have 3 new options under the VinFast brand name this year, including VF31, VF32 and VF33.

Faculty of NX

Posts: 811

Detailed assessment of Land Rover Defender 110 2021

Detailed evaluation of Land Rover Defender 110 2021 – Review and comment on details of Land Rover Defender 110 2021 for interior and exterior design, safety equipment and performance.

Faculty of NX

Posts: 811

Honda Vietnam announced sales in December 2020 and the whole year 2020

Facing the complicated evolution of the COVID-19 epidemic, in the whole year 2020, HVN still strives to bring quality products and professional services in both the automobile and motorcycle business,