Home page
Assessment form
Preliminary assessment of Vinfast Lux SA2.0 vehicle
Preliminary assessment of Vinfast Lux SA2.0 vehicle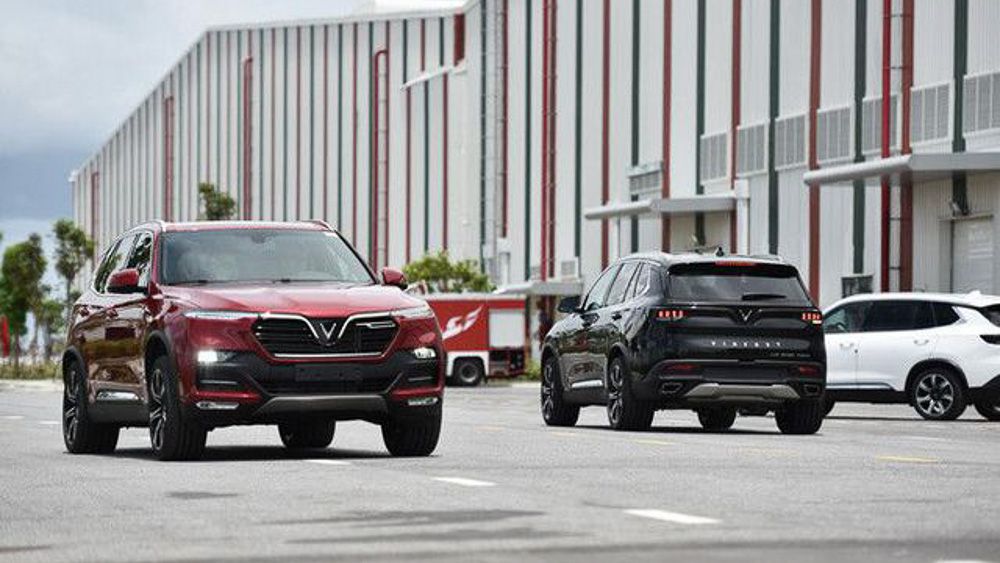 overview
Evaluation group scale
| | |
| --- | --- |
| Designs | |
| Operate | |
| Convenient | |
| Safe | |
| Price | |
Are you interested in this product? Send your information to us to receive the latest quotes from the company
General introduction
Vinfast is a car company that has received a lot of attention since its launch by the goal of bringing the Vietnamese automobile industry to the world. The first two luxury models to be introduced at the Paris Motorshow exhibition were the Lux A2.0 sedan and SA2.0 SUV.
This is also considered as a premise in the development orientation for the next car models of the somewhat young car manufacturer. In this article, danhgiaXe will bring a preliminary look at the Lux SA2.0 undercarriage from Vinfast.
Price
Vinfast LUX A2.0 is produced and assembled domestically with three versions as follows:
LUX SA2.0 standard: 1414 million
Advanced LUX SA2.0: VND 1499 million
LUX SA2.0 premium: 1699 million
Exterior
Love or hate Vinfast, it's hard for anyone to complain about the exterior of Lux SA2.0. High undercarriage possesses a strong exterior design but is equally elegant and edgy. The steering wheel surface with thin LED positioning strips is becoming a trend, combined with the V-strip lighting strip that embraces the heat sink and the chrome-plated Vinfast logo. This is also a specific feature to identify Vinfast's luxury car on the road.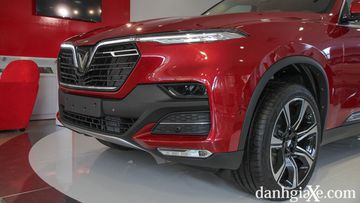 Contrary to the strong design language and characteristic at the beginning, the body of Lux SA2.0 is somewhat simple when not possessing the embossed lines like many other SUV models. The main highlight in this area is the large multi-spoke alloy wheels (19 – 20 inches) that bring a sportier impression to the car.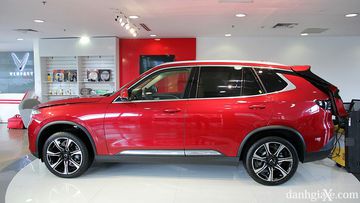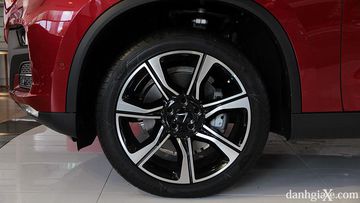 The rear end is also the main highlight in the design language of Lux SA2.0. This area features LED taillights with two thin strips of lighting extended to the central area and swiping down to highlight the V-logo. This detail creates a unity in the overall vehicle, helping Lux SA become harmonious, seamless and create its own characteristics compared to other SUV models on the market.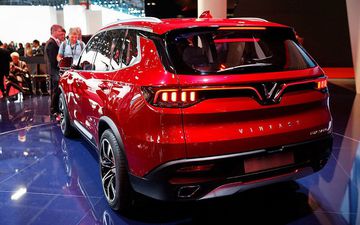 However, the fact that Vinfast uses two words for the brand name and the name of the car is somewhat confusing for the rear bumper area. However, this detail is also offset by the beautiful and sporty chrome-plated dual exhaust design.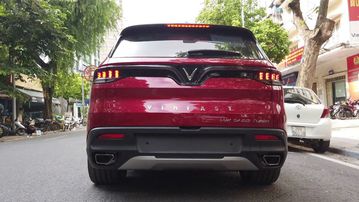 See also: Preliminary assessment of Vinfast Lux A2.0 car
Interior and comfortable equipment
Lux SA's interior compartment impresses users with luxurious, edgy and neat design. The main materials inside the cabin are aluminum, wood and leather, giving a high-class and elegant feel to the passengers. The main highlight in the dashboard area is the large 10.4 inch central touch screen that controls most of the car's functions. This highly technical detail is also found on famous electric Tesla cars.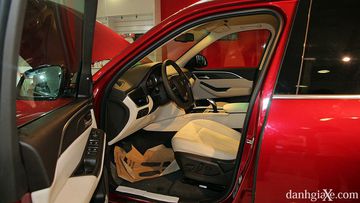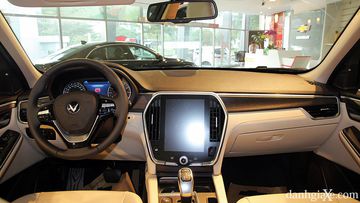 Home screen will only have 03 access icons (including phone – navigation – sound) and status line display climate control system on the vehicle. Enclosing the screen are two pentagonal air-conditioning vents that run vertically to create a neat and seamless feeling. The car audio system is an 8-speaker model in the standard version and 13 speakers in the high-end version.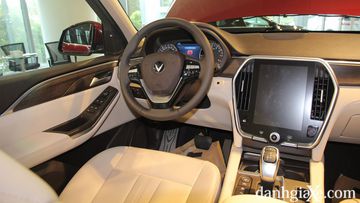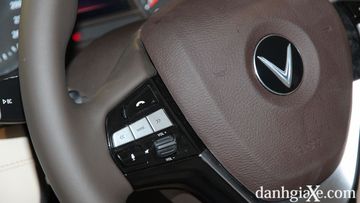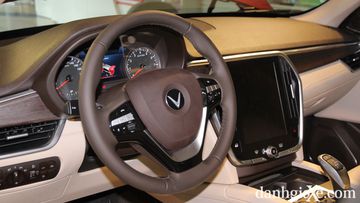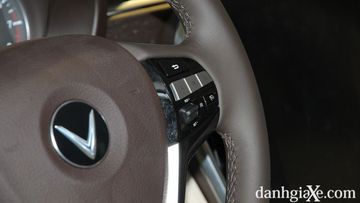 In terms of driver assistance equipment, Vinfast equips its SUV with a 3-spoke leather-wrapped steering wheel integrated with functional control buttons with a prominent V logo in the middle. Placed right behind is the instrument cluster with a 7-inch multi-information display screen that combines two analog clock indicators for vehicle speed and rpm. Leather-wrapped steering wheel, 4-way mechanical adjustment and integrated volume adjustment, self-adjusting when reversing, cruise control.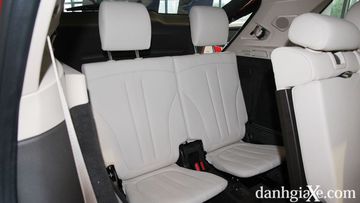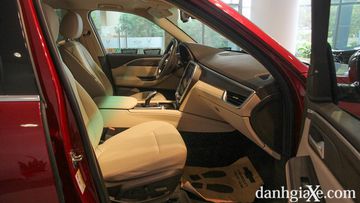 The entire seat system is upscale leather with many different color options. Because this is a 5 + 2-seater SUV, the third row will only be suitable for children and adults will be a bit uncomfortable, especially on long journeys.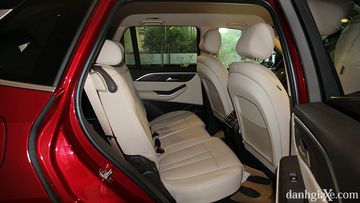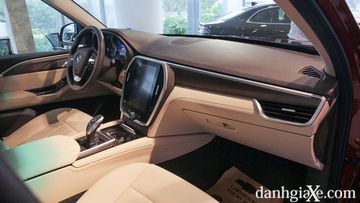 Locating in the luxury car segment, VinFast LUX SA2.0 offers users a lot of money-worthy amenities such as wireless charging system, interior lighting, wifi system, electric blinds, start by push button, automatic 2-zone automatic air conditioner, electric adjustable seats … Especially, Vinfast allows customers to personalize their own equipment similar to the luxury cars.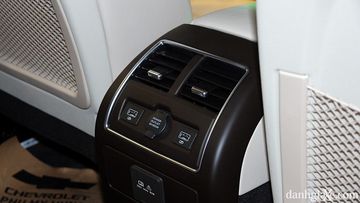 More specifically, customers will be able to choose the equipment for the interior compartment, you want to use what equipment will pay for that equipment. Thereby, helping customers own a customized car model to their liking and avoid having to spend money on equipment they do not want to use.
Operating and safety
VinFast LUX SA2.0 and LUX A2.0 both use 2.0L turbocharged petrol engine from the BMW N20 platform. However, the SUV will only give a capacity of 227 horsepower and maximum torque of 350 Nm. Power is transmitted to the rear (RWD) or 4-wheel drive (AWD) via an 8-speed ZF automatic transmission. Thanks to that, VinFast LUX SA2.0 takes only 8.9 seconds to accelerate from 0-100km / h for the RWD version and 9.1 seconds for the AWD version.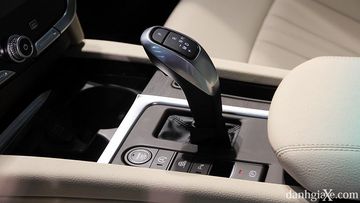 Both models VinFast LUX A2.0 and LUX SA2.0 have independent suspension, including the front is a 2-way suspension with A bracket under the 2-axis type and has hard bar, aluminum suspension; at the rear, type 5 connecting rods have ball joints and pipe rods.
In terms of safety, Vinfast confirms its SUV has a strong frame made of aluminum and hot stamping steel with high durability. Each chassis is tuned to have a high natural oscillation frequency to help prevent vibration and control torque, bending force, thereby helping the driver better control of the vehicle.
Moreover, the car also installed up to 06 airbags (02 front airbags, 02 side airbags and curtain airbags) in all versions. Active safety systems include: cornering and anti-roll technology, 360 panoramic camera, electronic handbrake, sloping departure, ABS anti-lock brakes, EBD electronic brake force distribution assist , emergency brake assist.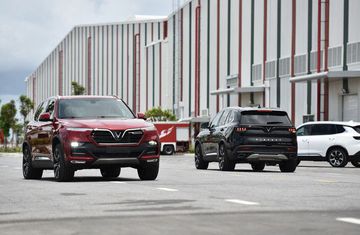 General assessment
As a fledgling brand that has just entered the market, it is clear that customers have the right to ask questions about the quality of Vinfast models. However, the initial reaction of the media and the community about the two models Lux A and Lux ​​SA is quite positive, promising to be well received in the market. Along with being from a large corporation like Vingroup, Vinfast's luxury SUV model shows the potential to become a formidable competitor for the "veteran" car manufacturers in the market such as Honda, Toyota, …
Technical data
1,414 billion
Car body
7-seat SUV
Number of seats
7
Number of windows
5.00
Engine type
Engine capacity
2.00L
Max power
228.00 horsepower, at 5.00 rpm
Maximum torque
350.00 Nm, at 1,750-4,500 rpm
Gear
8.00 levels
Drive type
Fuel consumption
0.00l / 100km
Air conditioning
Did you find the article helpful?
Featured review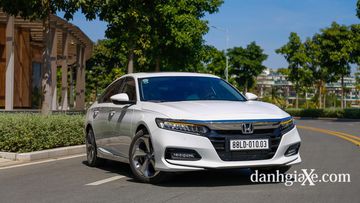 Detailed evaluation of Honda Accord 2020 car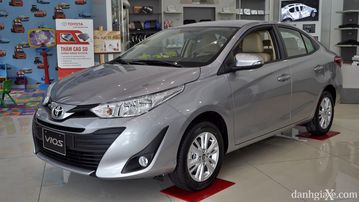 Detailed evaluation of Toyota Vios 2020 car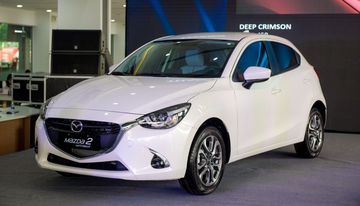 Preliminary assessment of Mazda 2 2020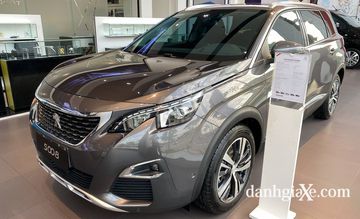 Preliminary evaluation of Peugeot 5008 2020 car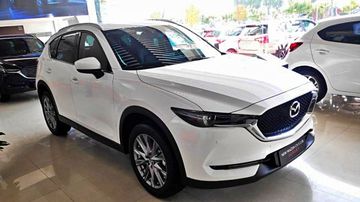 Preliminary assessment of the Mazda CX-5 2020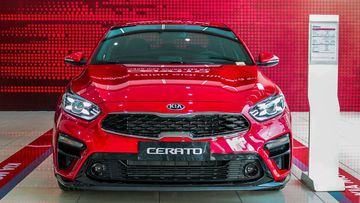 Detailed evaluation of Kia Cerato 2020 car
Featured article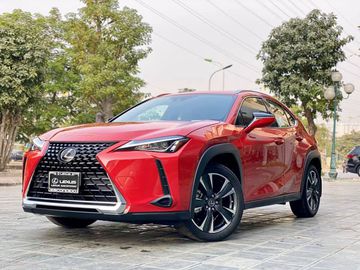 Close up of the first Lexus UX 200 back to Vietnam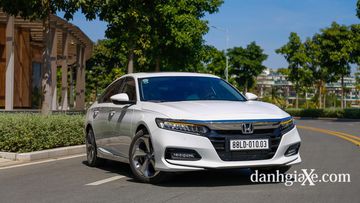 Detailed evaluation of Honda Accord 2020 car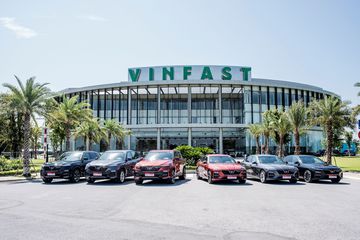 VINFAST will sell nearly 67,000 cars and motorcycles in 2019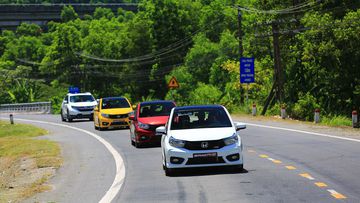 Honda Vietnam sells more than 2.5 million motorcycles and 33000 cars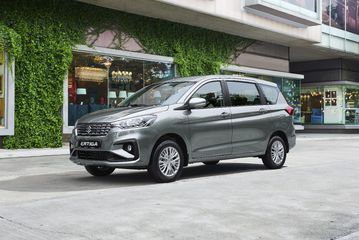 Suzuki strives to conquer the Vietnamese market with the quality of products and services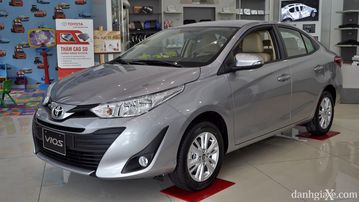 Detailed evaluation of Toyota Vios 2020 car
new post
NX

Posts: 422

Honda Vietnam sells more than 2.5 million motorcycles and 33000 cars

Honda Vietnam (HVN) announced its business results in December 2019 and the whole of 2019. Accordingly, in December 2019 as well as in 2019, with continuous efforts, HVN has achieved The successes in both automobile and motorbike business, and at the same time contribute positively in social activities, bring customers more joy, gradually conquering the goal of becoming a Company. social expectations.




NX

Posts: 422

NX

Posts: 422