Home page
Assessment form
Preliminary assessment of Toyota Avanza 2019
Preliminary assessment of Toyota Avanza 2019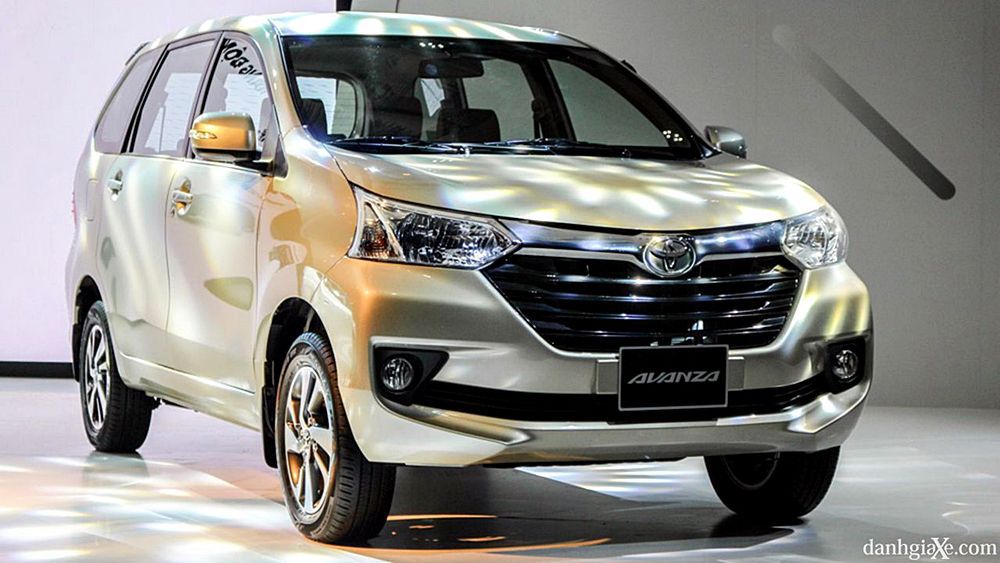 overview
Evaluation group scale
| | |
| --- | --- |
| Designs | |
| Operate | |
| Convenient | |
| Safe | |
| Price | |
Are you interested in this product? Send your information to us to receive the latest quotes from the company
1. General introduction
The multi-purpose MPV 7-seat segment in Vietnam is witnessing the almost absolute dominance of Toyota Innova. However, with the proposed price of nearly 800 million, not everyone can afford to own this model. Understanding that, along with strong competition from rivals such as Mitsubishi Xpander or Suzuki Ertiga, Toyota Vietnam has introduced a compact and significantly more affordable MPV model, Toyota Avanza 2019 with The announced price is only from 537 to 593 million VND.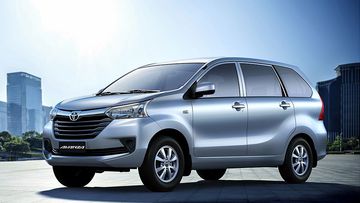 Toyota's most affordable 7-seater model is imported directly from Indonesia and will compete with its main rivals Mitsubishi Xpander, Suzuki Ertiga and Kia Rondo.
For detailed advice and get the best price of Toyota cars nationwide, please contact:
Northern

0934 179 149

(Mr Trung)
Central

0934 179 149

(Mr Trung)
South

0934 179 149

(Mr Trung)
(Please click on the phone number to make a call)
2. Exterior
Overall, the vehicle is relatively compact with dimensions Length x Width x Height of 4,190 x 1,660 x 1,695 mm. For ease of comparison, Avanza is 267 and 205 mm shorter than Xpander and Ertiga; narrower 40 and 75 mm, respectively; about the same as Ertiga but 55 mm lower than the Xpander. In terms of wheelbase, Avanza also proved to be a loser when it stopped at 2655 mm, 120 mm shorter than the Xpander and 85 mm compared to Ertiga.
This small size does bring certain limitations to the interior space, but it also gives Avanza a lot of advantages when wriggling in crowded urban areas.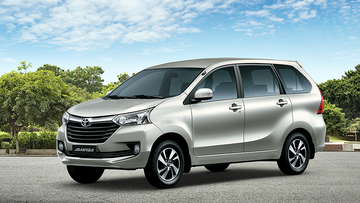 As a cheap MPV model, the design of Avanza is quite normal and does not have many highlights compared to the competitors or the elder Innova himself. Specifically, the head of the Toyota Avanza 2019 is a bit like the old Toyota Innova when the wide grille is formed by 4 seamless chrome-plated horizontal bars with the car's headlight cluster, right above is the Toyota logo. .
The front lights of the new Toyota Avanza are still using halogen technology and have a design that fits well with the head of the car to create a natural healthy feeling. The large design of this lamp is a bit "rough" but it also helps to bring better lighting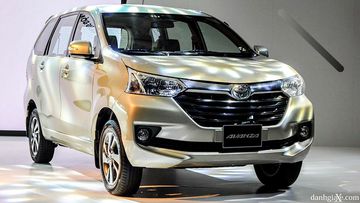 As mentioned, due to being just a popular general-purpose vehicle, the Avanza is not polished in appearance. However, the body of the car still creates a highlight with a simple design, taking advantage of the large glass doors to create a sense of height and spaciousness for the car. In addition, the alloy wheels of the car are quite eye-catching with 4-spoke dual-spoke design comes with a diameter of 15 inches .. The rearview mirror folds power but does not come with integrated turn signal lights like modern models. nowadays.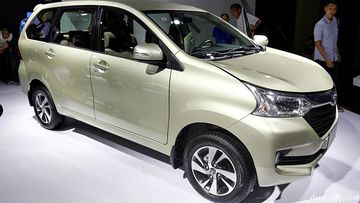 Similar to the head, the rear design also reminds of the old Innova models. The tail is prominent with a large wind wing with an overhead brake indicator, below is a triangle halogen tail light cluster designed quite simply and harmoniously with the overall vehicle.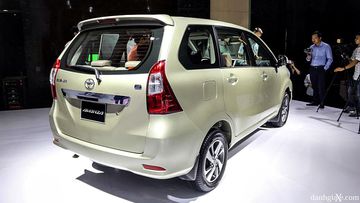 3. Furniture
The overall interior of Avanza 2019 creates a cozy feeling with the beige color as the main theme, combined with the dark pieces of plastic arranged reasonably in the tablo area. In the center of the car is a 6.2-inch screen placed under 2 large air-conditioning vents. However, the control knob is quite rough and only equipped with mechanical adjustment.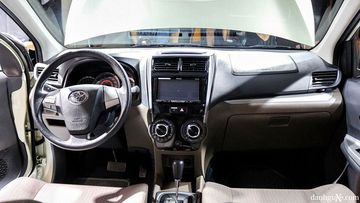 In return, Avanza owns a large indoor unit on the ceiling for the rear seats, equipped very highly appreciated in a market with hot and humid climate like Vietnam, helping the whole car compartment to be cooled faster and more evenly. .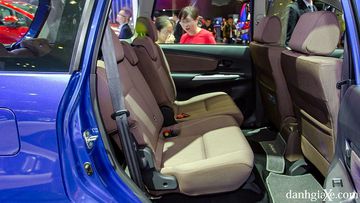 See also: Price of Toyota Avanza 2019 in Vietnam.
Not focusing on design and equipment, but Avanza is still a testament to Toyota's wisdom in having a spacious and comfortable cabin compartment compared to its overall compact size – something that customers often aim for. Come first when choosing to buy a car in MPV segment. The distance between the first row and the second row is 72cm and can be increased to 78cm, while the distance of the second row to the third row is 57cm (only suitable for children), but if moving goods the second chair up to 6cm, this space is 63cm wide and can fit both adults of average stature.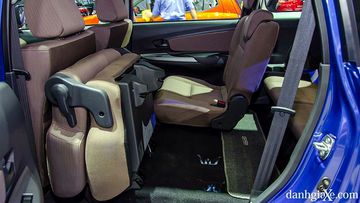 For small MPV cars like the Avanza, to provide a comfortable space for all three rows of seats, the ability to store the car is a criterion for relative trade-offs. With all 3 rows of seats used, the car can only fit a few suitcases portable. However, the two rows of seats between and the back can fold 50/50 flexible to optimize storage space.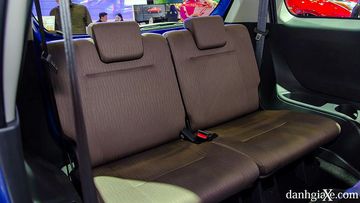 For detailed advice and get the best price of Toyota cars nationwide, please contact:
Northern

0934 179 149

(Mr Trung)
Central

0934 179 149

(Mr Trung)
South

0934 179 149

(Mr Trung)
(Please click on the phone number to make a call)
4. Comfort and assistance to the driver
As a cheap MPV model, Avanza's equipment list is evaluated to be quite limited. The most notable equipment also includes only a 7-inch screen, CD (MT) / DVD (AT) player, USB, Bluetooth, AUX and 4-speaker sound system. However, only with basic family needs when traveling in the city, the equipment of Avanza still responds quite well.
Air conditioner is only a manual mode, in which the rear door air vents are a great advantage – especially in our country market. Compared to the two main rivals, Avanza is somewhat inferior when only equipped with 3 rear doors, while this figure in both Xpander and Ertiga is 4.
In addition, the electric power steering wheel with volume adjustment keys and monochrome screen support for analog clock cluster are also some notable equipment on Avanza.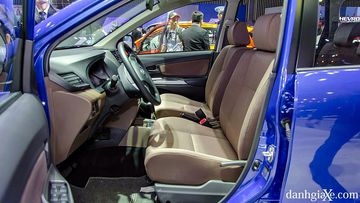 The higher driver assistance features such as the adjustable steering wheel, anti-glare rearview mirror, driving mode selection are also completely absent on the cheapest Toyota MPV model of the Toyota family. Obviously, this is not a car aimed at customers who like technology and comfort equipment. The list of equipment and support in the car is kept to a minimum by Toyota to save costs and focus on expanding the cabin to satisfy customers who want a relatively spacious space for the whole family.
5. Operating and safety
Regarding operation, Toyota equips Avanza with 2 engine variants:
. 2NR-VE naturally aspirated, 4 cylinders in line with a capacity of 1.5L gives the power of 102 horsepower and 136 Nm of maximum torque. Power is transmitted to the wheels via a 4-speed automatic transmission.
. 1NR-VE, 4-cylinder 1.3L in line capacity to provide 95 horsepower and maximum torque of 121 Nm. Power is transmitted to the wheels via a 5-speed manual gearbox.
It can be seen that, although equipped with the same engine as the Toyota Vios, Avanza is "significantly" larger (more than 200 kg).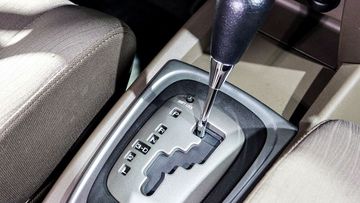 In terms of safety, the features and equipment on the Avanza still stop at a basic level such as the 2-seat front airbag system, ABS anti-lock braking system and EBD electronic brake force distribution, GOA bearing frame, disc brakes at the front and drum at the rear.
6. General evaluation
Toyota Avanza 2019 is simply a small car with many seats, utilities at a basic level and enough to use when moving in the inner city, meeting the travel needs of the family of 3 generations at a reasonable price. right and more comfortable than his brother Innova as well as rivals in the same segment as Xpander and Ertiga. In addition, the advantages of durability, economic use and high resale value are also important factors for customers – especially family customers – to decide to "go down" for a Toyota – a brand that has established a firm position in Vietnam.
For detailed advice and get the best price of Toyota cars nationwide, please contact:
Northern

0934 179 149

(Mr Trung)
Central

0934 179 149

(Mr Trung)
South

0934 179 149

(Mr Trung)
(Please click on the phone number to make a call)
Did you find the article helpful?
Featured review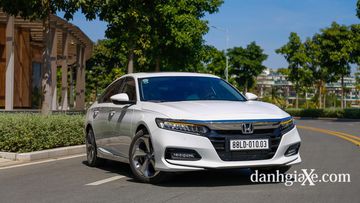 Detailed evaluation of Honda Accord 2020 car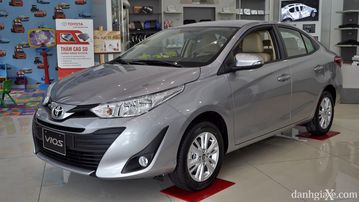 Detailed evaluation of Toyota Vios 2020 car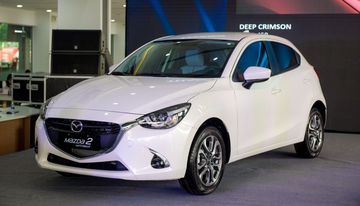 Preliminary assessment of Mazda 2 2020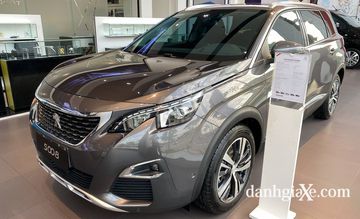 Preliminary evaluation of Peugeot 5008 2020 car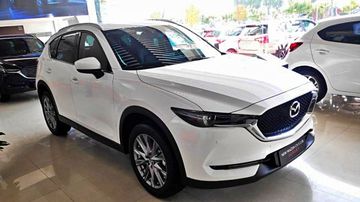 Preliminary assessment of the Mazda CX-5 2020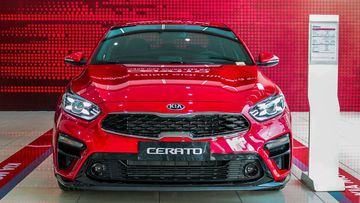 Detailed evaluation of Kia Cerato 2020 car
Featured article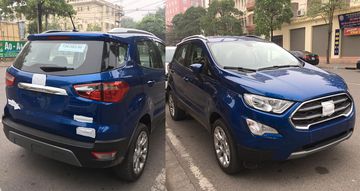 Encountered Ford EcoSport without spare wheel running test in Hai Duong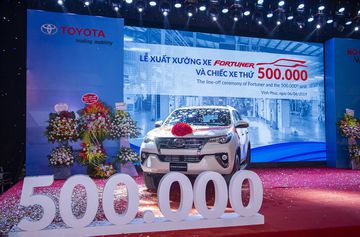 Toyota Vietnam sold nearly 80,000 vehicles in 2019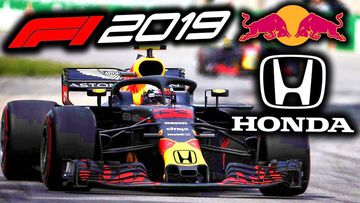 Overview of Honda's motorsport activities in 2020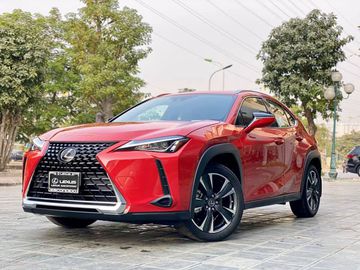 Close up of the first Lexus UX 200 back to Vietnam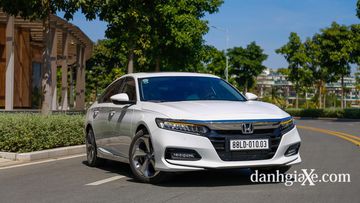 Detailed evaluation of Honda Accord 2020 car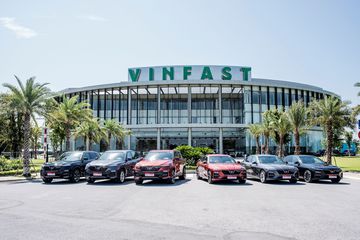 VINFAST will sell nearly 67,000 cars and motorcycles in 2019
new post
NX

Article: 424

Honda Vietnam sells more than 2.5 million motorcycles and 33000 cars

Honda Vietnam (HVN) announced its business results in December 2019 and the whole of 2019. Accordingly, in December 2019 as well as in 2019, with continuous efforts, HVN has achieved The successes in both automobile and motorbike business, and at the same time contribute positively in social activities, bring customers more joy, gradually conquering the goal of becoming a Company. social expectations.