Home page
Assessment form
Preliminary assessment of the Volkswagen Beetle Dune 2019
Preliminary assessment of the Volkswagen Beetle Dune 2019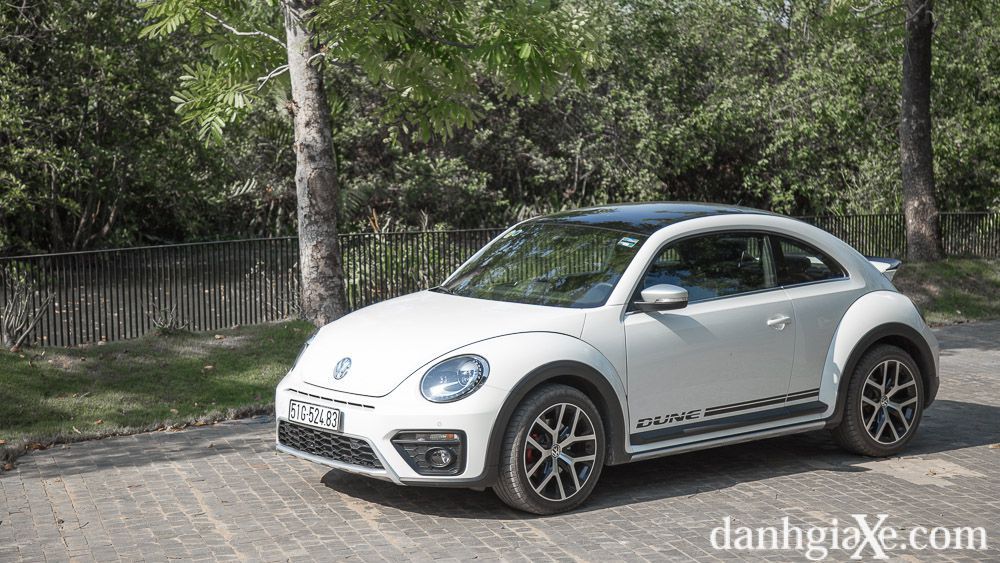 overview
Evaluation group scale
| | |
| --- | --- |
| Designs | |
| Operate | |
| Convenient | |
| Safe | |
| Price | |
Are you interested in this product? Send your information to us to receive the latest quotes from the company
Introduce
Old bugs never die "is a saying for the legendary Volkswagen Beetle. Every car brand has iconic products such as Porsche 911, Ford Mustang, Beetle is the face of Volkswagen.
But what makes the legend of Beetle come from the thought "not difficult, but not hard to imagine" as unbelievably cheap (under $ 250 in 1930), can carry four people, consume less than 6 liters of gasoline for 100km to achieve the goal of universal car distribution for the German people. This idea was officially realized in 1946 when the first Beetle was released. Over 70 years of establishment and development, more than 22 million Beetles have been produced worldwide.
Price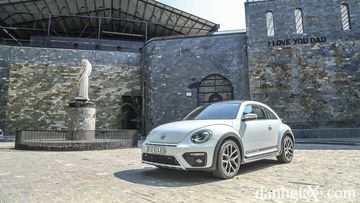 Imported complete and distributed by Volkswagen Vietnam, the Beetle Dune model is priced at 1,499 billion VND for a single version.
Exterior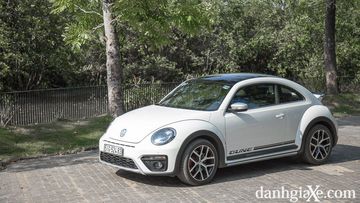 Over more than seven decades, the basic design of the Beetle line is still preserved. However, the latest innovations in technology as well as design styles are always perfectly matched by engineers so that anyone who looks at it will know this is a "bug" car, even if it is a car of the world. first generation to the latest model.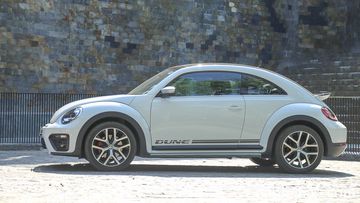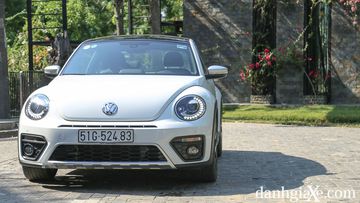 Coming back to the Volkswagen Beetle Dune, this is a stylish car with a two-door design but also full of comfort with four seats. The most impressive is the Bi-xenon headlight kit for fairly modern white light Bi-Xenon, with the added feature that automatically activates the fog lights when the car is cornering, adjusting the long range and integrating the lamp wash function. .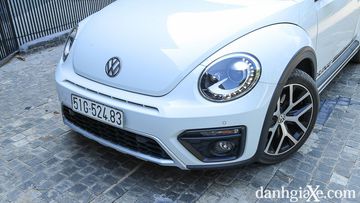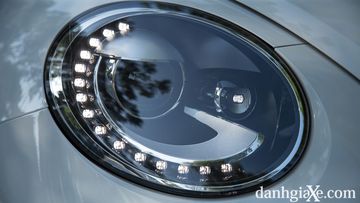 Headlights are designed in an oval shape with a block of details to block light when opening the far mode (to avoid glare in the opposite direction), extended and stylized to create a "eyes" very "soul", as if shy, shy eyes of young women. Together with the LED daytime running lights, the Beetle brings its appearance to the rearview mirror of the car or its neighbors in a fashionable way.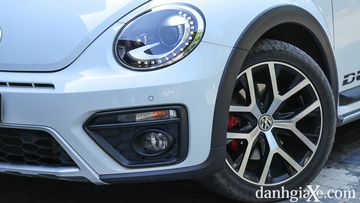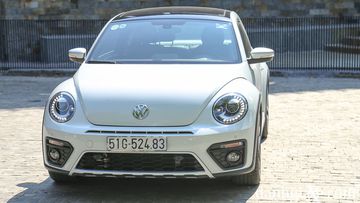 Strong front end with sport front bumper and black hexagon grille. Fog lights and turn signals are brought down to bring the strange when the car moves on the road. The sporty style of the car also lies in the stylish two-door design, especially the front / rear wheel panels are quite large, giving something a "racing" style that often adds width. of bodywork.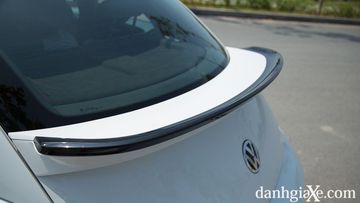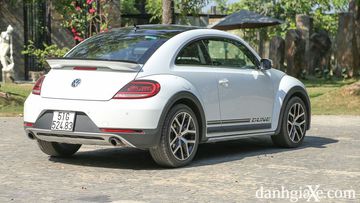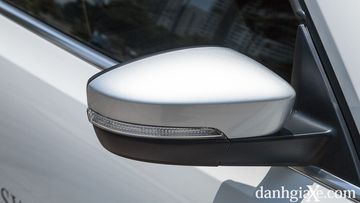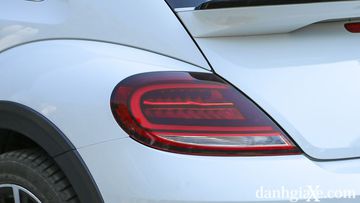 However, the sporty substance is emphasized on the racing part with a rather large spoiler with additional brake lights, rear bumper integrated dual exhaust pipes divided equally on both sides with air vents to direct the air flow through. roar when operating at high speed. This design may not seem necessary for a car model for women or often used in urban areas, but in Germany – the birthplace of the Beetle Dune and Autobahn roads are known as "paradise". speed "because it allows the vehicles to run" all the way, all the numbers "without limiting the speed, this is quite important.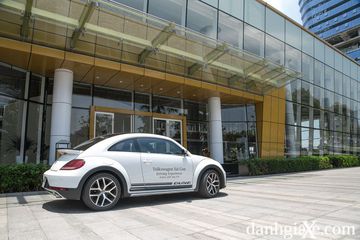 Volkswagen Beetle Dune has a long, wide, high size at 4,286 x 1,822 x 1,502 mm, which is quite suitable for traveling in the city or when you need to park in a narrow place. Vehicles equipped with 18-inch 5-spoke Y-spoke alloy wheels are quite fashionable. Beetle Dune is distributed genuine in Vietnam with paint colors such as white (Pure White), black (Deep Black Pearlescent), yellow (Sandstorm Yellow Metallic)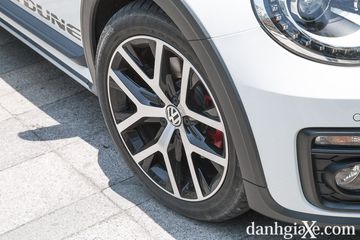 furniture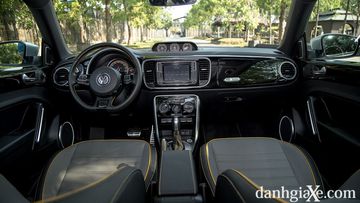 Although a more urban-oriented model than Volkswagen still cares for the Beetle, such as the back pump mode for the two front seats, high-quality leather seats create a cool feeling when sitting for a long time, the center armrest. Sport dashboard with luxurious, delicate aluminum control knobs. Interior space has additional yellow lines featured on the clock, dashboard and stitching lines on the seats to help the car exude a sporty style.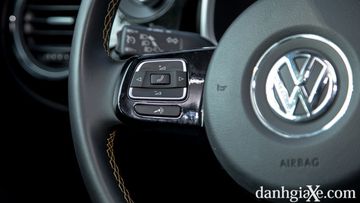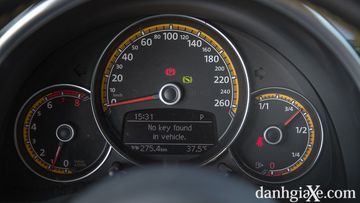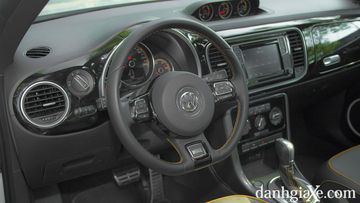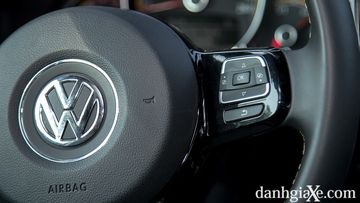 Despite its appearance as a stylish car, Volkswagen brings a sporty style to the personality of the Beetle Dune. More specifically, prospective owners will immediately "fit" the back seat with a hugging design and prominent yellow lines as soon as they enter the car.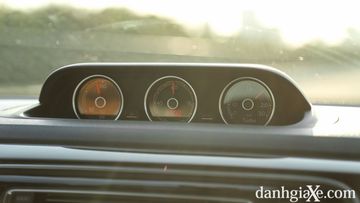 Further stimulating the throttle pedal is the leather-wrapped steering wheel and sub-clock cluster that indicates engine oil temperature, sport timer for race enthusiasts, and the announcement of the turbocharger's charging pressure.
Convenient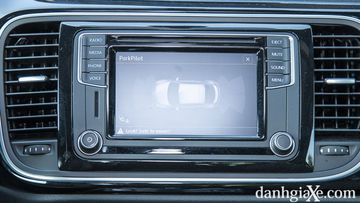 Besides, the MirrorLink entertainment system will help turn the touch screen on Scirocco into an extremely convenient Smartphone. Steering wheel integrated control buttons and gearshift paddles help drivers manipulate gently and conveniently on all roads. The proximity sensor helps the driver to turn around the vehicle easily on narrow urban streets.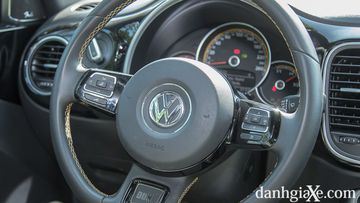 A standard tire pressure warning is used to detect the problem of spraying when traveling at high speed on a freeway, the standard tire set is capable of self-patching with a hole below 5mm.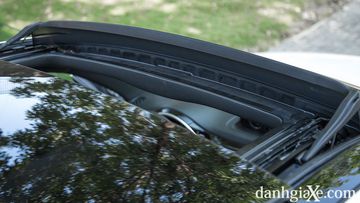 Despite being a two-door sports hatchback, the car still has rear seats to increase luggage space or carry more people because a car with only two seats is really quite inconvenient in Vietnam.
Operation – Safety
With the Beetle Dune version, the car is equipped with a 2.0-liter FSI turbocharged direct-injection engine producing 208 horsepower, which is also controlled via a 6-speed DSG dual-clutch automatic transmission. with extremely fast gear shift times. Thus, the car can accelerate from 0 to 100km / h in just 7.5 seconds.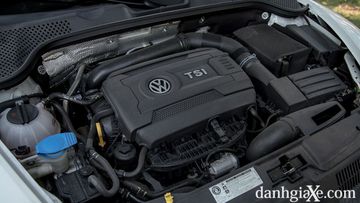 As a sports car with outstanding acceleration and performance, Volkswagen does not ignore the maximum safety equipment for drivers and passengers. In addition to standard active safety equipment such as ABS brakes, ESP electronic body balancer, electronic brake force distribution EBD and BA emergency brake assist system, the car is also equipped with safety features. Passive as 6 airbags (2 front airbags, 2 side airbags and 2 curtain airbags), 3-point seat belts for all seats with emergency belt tensioners & tightening force limits. ISOFIX child safety seat connection system, safety body structure including many bearing pillars that prevent the passenger compartment deformation in the event of a collision.
General assessment
For those who possess a strong personality, love the feeling of sport converging in a stylish car as well as the "beetle" symbol, the Volkswagen Beetle Dune is the number one choice. Fashion, personality, and sporty driving feel are all present on an iconic vehicle of the world automotive industry.
Technical data
Volkswagen Beetle
1,313 billion
Car body
Hatchback
Number of seats
4
Number of windows
2.00
Engine type
Engine capacity
1.60L
Max power
160.00 horsepower, at 5800.00 rpm
Maximum torque
240.00 Nm, at 4500 rpm
Gear
6.00 level
Drive type
Maximum speed
230km / h
Acceleration time 0-100km
8.30
Fuel consumption
6.20l / 100km
Air conditioning
1 region
Number of airbags
6 airbags
Did you find the article helpful?
Featured review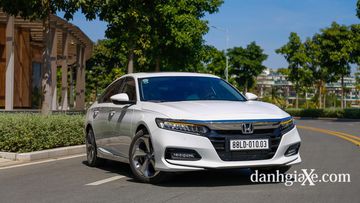 Detailed evaluation of Honda Accord 2020 car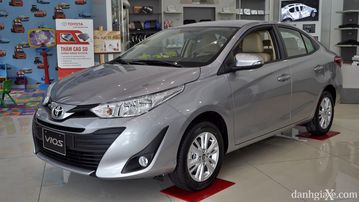 Detailed evaluation of Toyota Vios 2020 car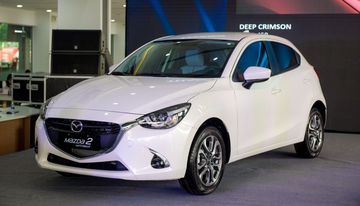 Preliminary assessment of Mazda 2 2020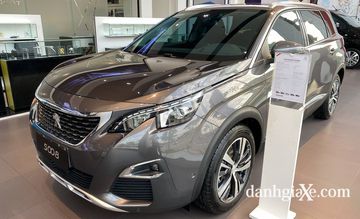 Preliminary evaluation of Peugeot 5008 2020 car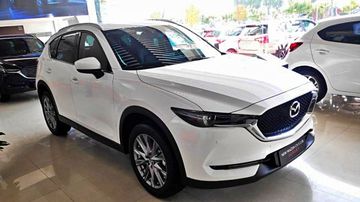 Preliminary assessment of the Mazda CX-5 2020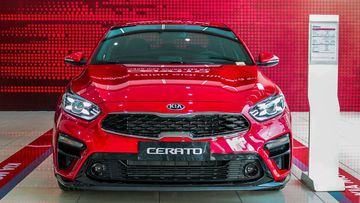 Detailed evaluation of Kia Cerato 2020 car
Featured article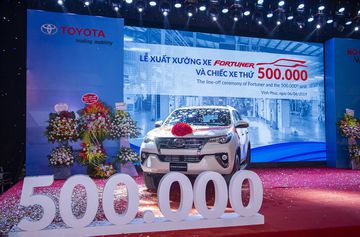 Toyota Vietnam sold nearly 80,000 vehicles in 2019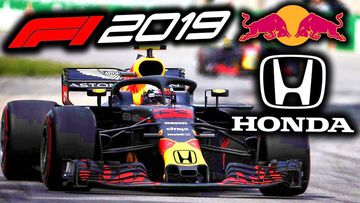 Overview of Honda's motorsport activities in 2020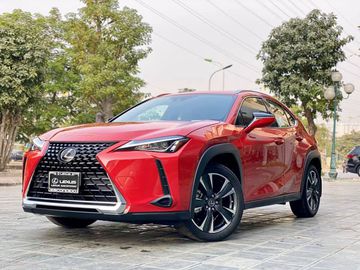 Close up of the first Lexus UX 200 back to Vietnam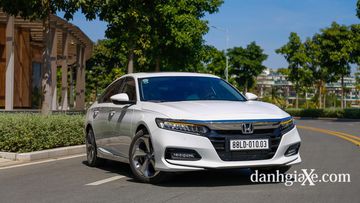 Detailed evaluation of Honda Accord 2020 car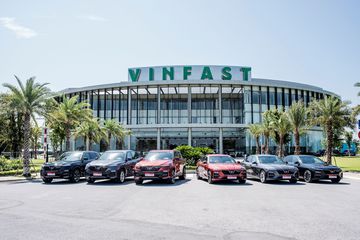 VINFAST will sell nearly 67,000 cars and motorcycles in 2019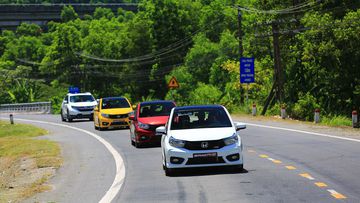 Honda Vietnam sells more than 2.5 million motorcycles and 33000 cars
new post
NX

Article: 424

Honda Vietnam sells more than 2.5 million motorcycles and 33000 cars

Honda Vietnam (HVN) announced its business results in December 2019 and the whole of 2019. Accordingly, in December 2019 as well as in 2019, with continuous efforts, HVN has achieved The successes in both automobile and motorbike business, and at the same time contribute positively in social activities, bring customers more joy, gradually conquering the goal of becoming a Company. social expectations.




NX

Article: 424