Home page
Assessment form
Preliminary assessment of the Nissan X-Trail V-Series 2019
Preliminary assessment of the Nissan X-Trail V-Series 2019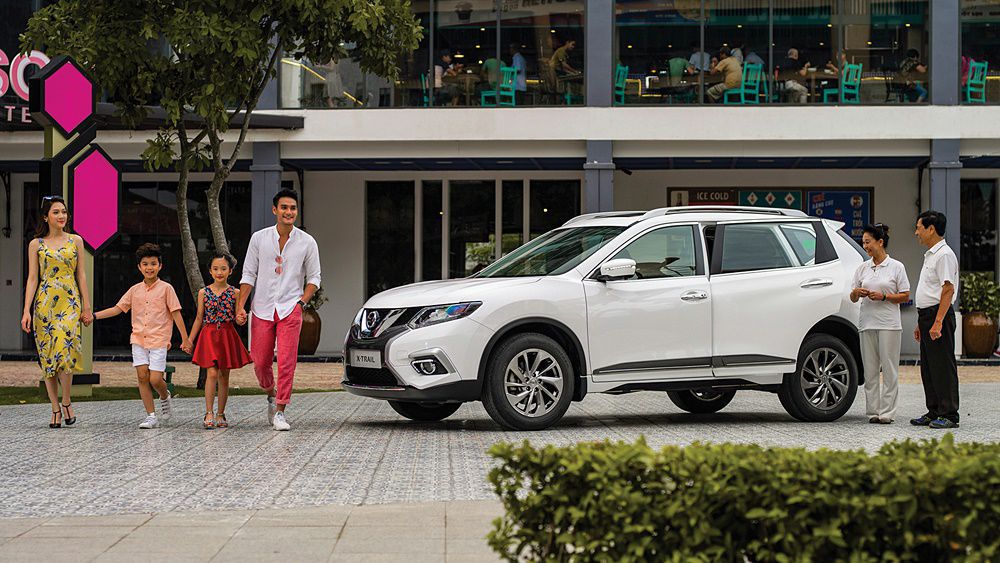 overview
Evaluation group scale
| | |
| --- | --- |
| Designs | |
| Operate | |
| Convenient | |
| Safe | |
| Price | |
Are you interested in this product? Send your information to us to receive the latest quotes from the company
1. General introduction
In recent years, the VND 1 billion crossover segment has received a lot of attention from customers. This is also the segment witnessing fierce competition from large and small car manufacturers. Despite the modest sales of well-known names such as Honda CR-V or Mazda CX-5, Nissan X-Trail still brings its own values ​​with strong performance, large cabin. extensive list of top features and equipment in the segment.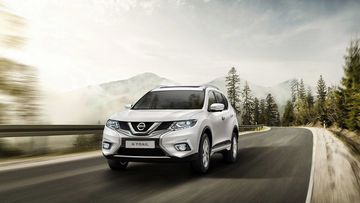 By the end of 2018, in order to continue maintaining and improving its competitive advantage, Nissan Vietnam has launched an upgrade version of the X-Trail V-series 2019 with many exclusive equipment promoted as "exclusively for Vietnam market ". This is a wise move that is expected to create a positive effect to drive relatively low sales from its predecessor X-Trail generations.
2. Exterior
In terms of dimensions, Nissan X-Trail V-series owns the parameters Length x Width x Overall height 4,640 x 1,820 x 1,715 (mm), wheelbase 2,705 (mm), ground clearance of 210 (mm) ) with a good minimum rotation radius of – 5.60 m. In the 5 + 2 crossover segment, X-Trail has two elements that are slightly better than rivals: the largest wheelbase distance creates more space for the cabin and the highest ground clearance to move maneuver on. many terrain conditions.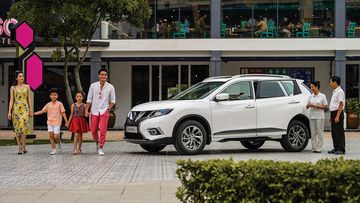 At the time of launch, X-Trail was considered by many experts to have a neutral design and not create a highlight compared to competitors in the same segment. Therefore, from this V-Series version, Nissan has changed a bit on the front wheel. The grille with two V-motion splint bars has now been extended and expanded with a stylized X-shaped front bumper to help create a better visual impression for the car. Combined with the headlight cluster with a typical hook-shaped LED strip and slight adjustments in the fog lamp socket, the new front on the X-Trail V-Series is considered by many customers to be sportier and more powerful. previous generation.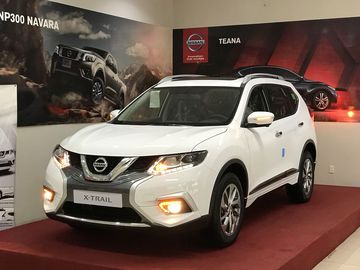 In addition to the design changes, the lighting fixtures remain the same with the manual high-level projector halogen headlamps for the standard 2.0 Premium, while the X-Trail V-Series 2.5SV and 2.0SL use the more modern LED self-balancing projector headlights.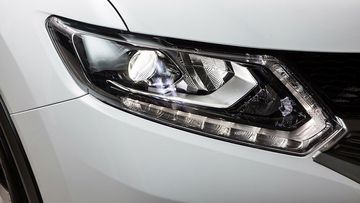 Contrary to the noticeable changes on the front, the side of the X-Trail is not much different from its predecessor. The 17 – 18 inch diameter alloy wheels with sophisticated multi-spoke design are still retained, combined with a new side panel that creates a relatively harmonious impression on the side of the car. Rearview mirrors now incorporate LED lights and the beam turn indicator often found on luxury cars.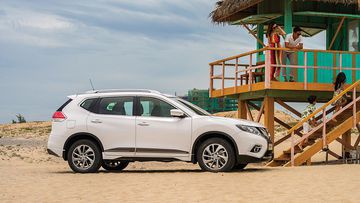 The most significant change only appears when the car door is opened: the pedestal light system combined with the Nissan logo projector helps contribute to a high impression for passengers every time they come in and out of the car. Although minor changes in the equipment on the side of the car, though not contributing much to the impressive appearance, are still enough to make the X-Trail V-Series more impressive and unique than competitors in the same segment.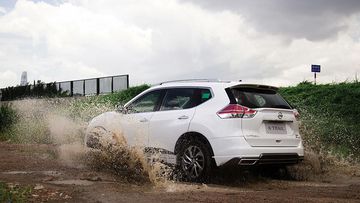 If the front of the X-Trail 2019 makes a good visual impression, the back is a different story. More specifically, the unchanged design of the taillight cluster is the point that has to receive the most opposite opinions in terms of appearance of this facelift. This lamp is considered by many users to be quite large and rough, not very harmonious compared to the overall vehicle. However, in this new generation, Nissan still decided to keep this detail. The most noticeable change in the rear of the car can be mentioned as the rear bumper is refreshed with symmetrical quadrilateral chrome bars on the sides shaped like two exhaust pipes to create a sportier impression for X-Trail. 2019 when viewed from the back.
3. Furniture
Contrary to changes and upgrades in the exterior, the interior of the Nissan X-Trail V-Series 2019 is not much different from its predecessor. All X-Trail versions come with a seven-seater leather upholstery to compete with Mitsubishi Outlander or Honda CR-V in the growing demand for 5 + 2 cars. This is also an advantage for X-Trail to score before the Mazda CX-5 or Hyundai Tucson, which only owns two rows of seats.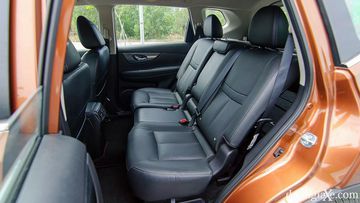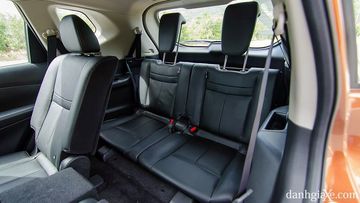 Most prominent is the front row with 4-way power adjustable side seats, while the "zero-gravity driver seat" with NASA's standard spine support function has up to 6 customized directions and 2 back pump directions will Keep your body comfortable on every journey.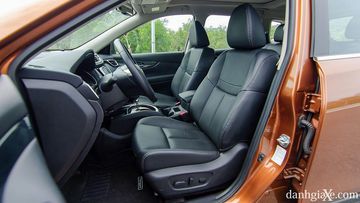 In the middle row, Nissan has done a great job of creating a spacious, adjustable legroom and open ceiling space. The width is decent if three adults are needed and the X-Trail also has three headrests. Meanwhile, the last row can only be used as a backup plan for those who need to move short with all 7 people because the space is not very spacious and only suitable for children. In order for this seat to have enough legroom for adults, the second row must "sacrifice" some space and adjust closer to the front row.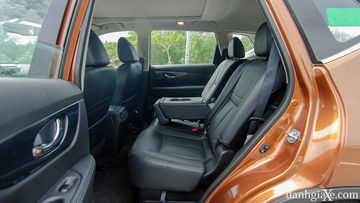 Tablo table area has no change compared to its predecessor, still according to the balanced design, elegant lines extending to the sides to help the cabin as expanded and more open.
In addition, the controversial detail from the first generation of X-Trail is that the steering wheel is still retained by Nissan on this new version. Leather-wrapped steering wheel, stylized drop design is quite fancy. This design is considered by many customers to be a bit "rough" and does not match the overall interior of the car.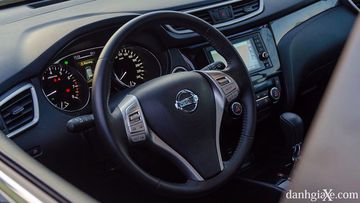 As for the display clock, the X-Trail V-Series still uses the familiar design with two delicate chrome-plated cycle / speed clusters, centered in a sharp LCD screen that displays all the details. Private information for drivers.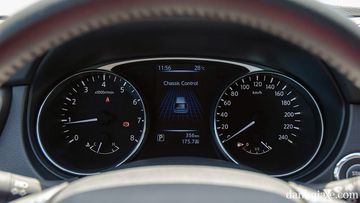 4. Equipped with amenities
As before, the X-trail V-Series is not equipped with a CD / DVD player. Instead, the car is upgraded to a 10-inch touch screen (compared to 6.5 inches in the 2018 X-Trail) running the Android operating system as the center console, built-in Radio and regular MP3 connections. / AUX / USB, with 6 speakers on 2.5 SV and 2.0 SL versions and 4 speakers on standard 2.0 version.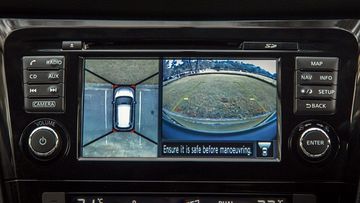 Staying true to tradition, all versions of X-Trail 2019 are provided by Nissan with an independent two-zone automatic air conditioning system with advanced dirt filter function, combined with the wind holes for the rear seats. Ensuring the cabin is always cool and comfortable under all weather.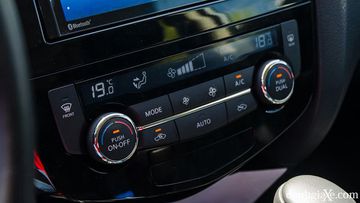 Another plus for X-Trail equipment is a panoramic panoramic sunroof for both rows of seats, which makes the cabin feel more airy and brighter. Thanks to being extended for both rows, this sunroof is larger in size and comfort than the single-row sunroof for the front row as on the Honda CR-V or Mazda CX-5.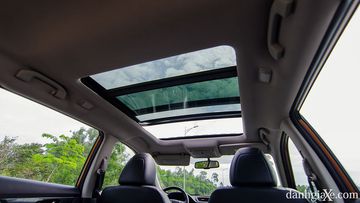 In addition, on the 2 versions of Xtrail 2.5SV and 2.0SL also have the ability to close – open the back door automatically convenient when you want to keep your hands busy while keeping things, but you are alone. More specifically, according to Nissan, the smart tailgate with a collapsible sensor has a height limit depending on the condition and height of the user, helping users to open and close the trunk without touching them.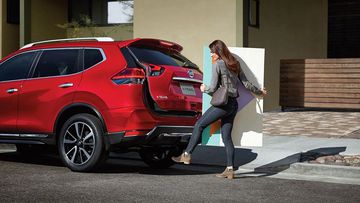 See also: Rolling 800 million car to choose which high ground car serves the family?
5. Ability to support the driver
The steering wheel of Nissan X-Trail 2019 is equipped with a control button, 4-way adjustment for comfortable driving posture and modern voice control. The auto-dimming rearview mirror is also useful when driving in the afternoon and on highways at night when vehicles have to turn on the headlights. In addition, the driver assistance screen mentioned above also assists the driver a lot in providing the necessary information.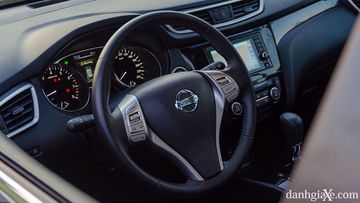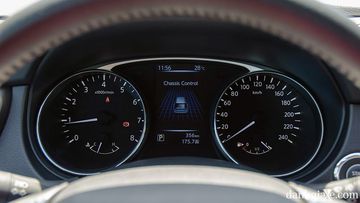 On the high-end 4WD versions, it is also equipped with 4 × 4-I intelligent electronic bridging system including 3 modes: 1-bridge mode (2WD), automatic mode and 2-wheel lock mode (4WD). Control by the rotary knob near the gear lever offers excellent adaptability and an enjoyable driving feel on all roads. In addition, X-Trail is the only model in the segment to have a 360-degree panoramic camera system to make the reversing process safer and more accurate.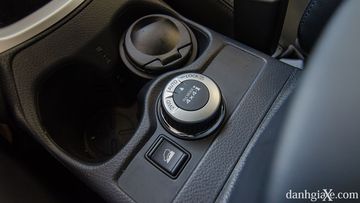 6. Operating and safety
In addition to the common point is that the X-tronic CVT with 7-speed virtual gearbox is the same thing, customers will get two options of DOHC twin-cam motor, CVTC and full-time drive system as follows. :
. X-Trail 2.5 SV: QR25 engine with a capacity of 2,488 cc, maximum capacity of 169 horsepower at 6,000 rev / min, maximum torque of 233 Nm at 4,000 rpm, 4WD drive with electronic gear.
. X-Trail 2.0 SL: 1,997 cc MR20 engine, maximum power of 142 horsepower at 6,000 rpm, maximum torque of 200 Nm at 4,400 rpm, front-wheel drive.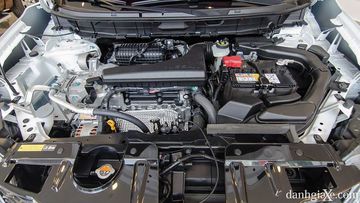 In terms of safety, the car is equipped with 3 basic features: anti-lock braking system, electronic brake force distribution and emergency brake force support. In addition, the Nissan high-rise car model also incorporates anti-skid active braking system, traction control, dynamic balance along with the active chassis control system including active steering control, engine braking. The active and active cornering control, as well as the support for uphill start provide a sense of security and stability when operating. The 1-wheel drive versions 2.0 fitted only a maximum of 4 airbags, while in 2-wheel 2.5 versions there were 6 airbags.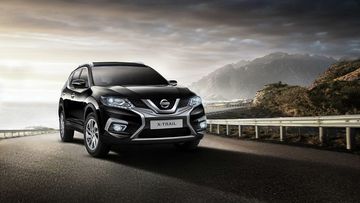 The most outstanding feature of safety equipment on the X-Trail V-Series is the 360 ​​panoramic camera system that helps the driver cover the entire surrounding space when backing up, thereby making the operation safe. safer. The small downside of this camera system is that the quality is a bit blurry, limiting the angle selection as well as turning off when entering the D (other 360 camera systems often keep the camera when running at a certain speed to turn it off. safety). However, compared to competitors in the same segment, this feature is obviously a big plus to score points in the eyes of customers.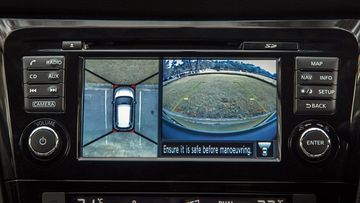 7. General evaluation
The administrative group that Nissan aims to be the families living in urban areas, then two versions of the 2.0 engine with a complete list of amenities and safety are suitable for daily travel needs or trips. Weekend picnic. If you need a powerful engine, state-of-the-art operating equipment, and the typical versatility of the 4WD 2WD system, you can still consider the more advanced 2.5 version.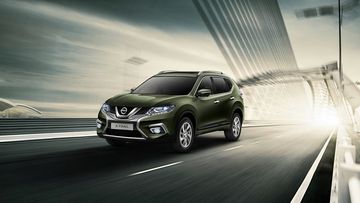 With unsatisfactory sales before the competitors in the same segment as Honda CR-V or Mazda CX-5, X-Trail V-Series 2019 is expected by Nissan to bring positive changes as well as creating a firmer position for the Japanese car company in the high-rise car segment with increasingly fierce competition.
Technical data
Nissan X-Trail 2.5 SV 4WD

1,198 billion

Nissan X-Trail 2.0 SL 2WD

1,048 billion

Nissan X-Trail 2.0 2WD

998 million

Car body




7-seat SUV

Car body




7-seat SUV

Car body




7-seat SUV

Number of seats




7

Number of seats




7

Number of seats




7

Number of windows




5.00

Number of windows




5.00

Number of windows




5.00

Engine type




Engine type




Engine type




Engine capacity




2.50L

Engine capacity




2.00L

Engine capacity




2.00L

Max power




169.00 horsepower, at 6000.00 rpm

Max power




142.00 horsepower, at 6000.00 rpm

Max power




142.00 horsepower, at 6000.00 rpm

Maximum torque




233.00 Nm, at 4000 rpm

Maximum torque




200.00 Nm, at 4400 rpm

Maximum torque




200.00 Nm, at 4400 rpm

Gear




Gear




Gear




Drive type




4-wheel drive

Drive type




Front bridge

Drive type




Front bridge

Fuel consumption




0.00l / 100km

Fuel consumption




0.00l / 100km

Fuel consumption




0.00l / 100km

Air conditioning




Automatic two zones

Air conditioning




Automatic two zones

Air conditioning




Automatic two zones

Number of airbags




6 airbags

Number of airbags




4 airbags

Number of airbags




4 airbags
Did you find the article helpful?
Featured review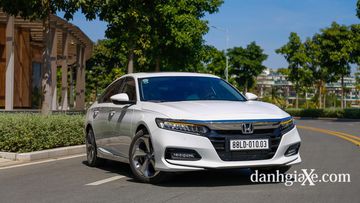 Detailed evaluation of Honda Accord 2020 car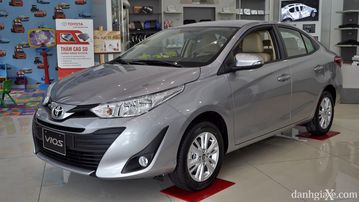 Detailed evaluation of Toyota Vios 2020 car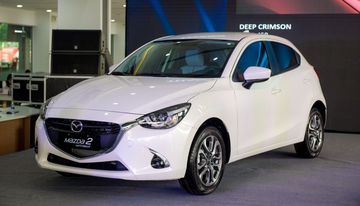 Preliminary assessment of Mazda 2 2020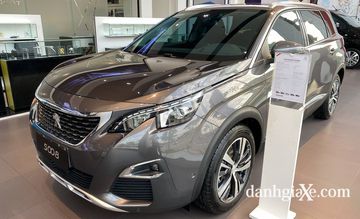 Preliminary evaluation of Peugeot 5008 2020 car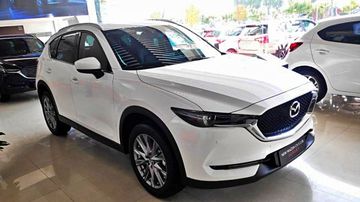 Preliminary assessment of the Mazda CX-5 2020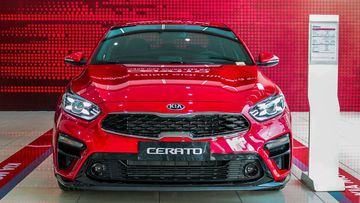 Detailed evaluation of Kia Cerato 2020 car
Featured article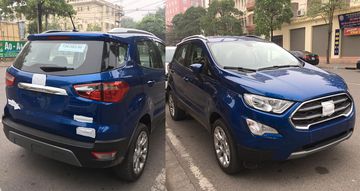 Encountered Ford EcoSport without spare wheel running test in Hai Duong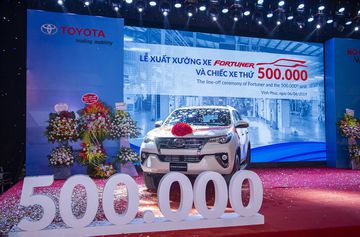 Toyota Vietnam sold nearly 80,000 vehicles in 2019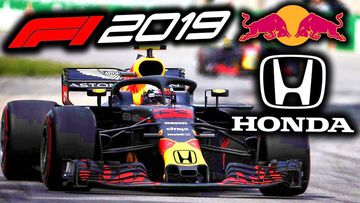 Overview of Honda's motorsport activities in 2020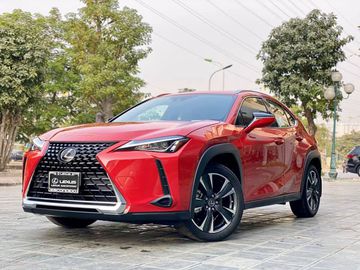 Close up of the first Lexus UX 200 back to Vietnam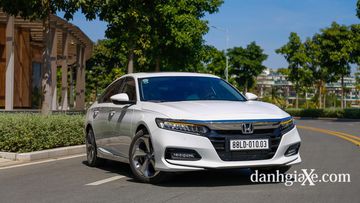 Detailed evaluation of Honda Accord 2020 car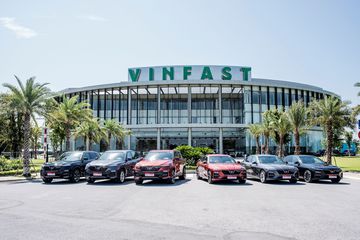 VINFAST will sell nearly 67,000 cars and motorcycles in 2019
new post
NX

Article: 424

Honda Vietnam sells more than 2.5 million motorcycles and 33000 cars

Honda Vietnam (HVN) announced its business results in December 2019 and the whole of 2019. Accordingly, in December 2019 as well as in 2019, with continuous efforts, HVN has achieved The successes in both automobile and motorbike business, and at the same time contribute positively in social activities, bring customers more joy, gradually conquering the goal of becoming a Company. social expectations.