Home page
Assessment form
Preliminary assessment of the Mercedes-Benz G-Class 2020
Preliminary assessment of the Mercedes-Benz G-Class 2020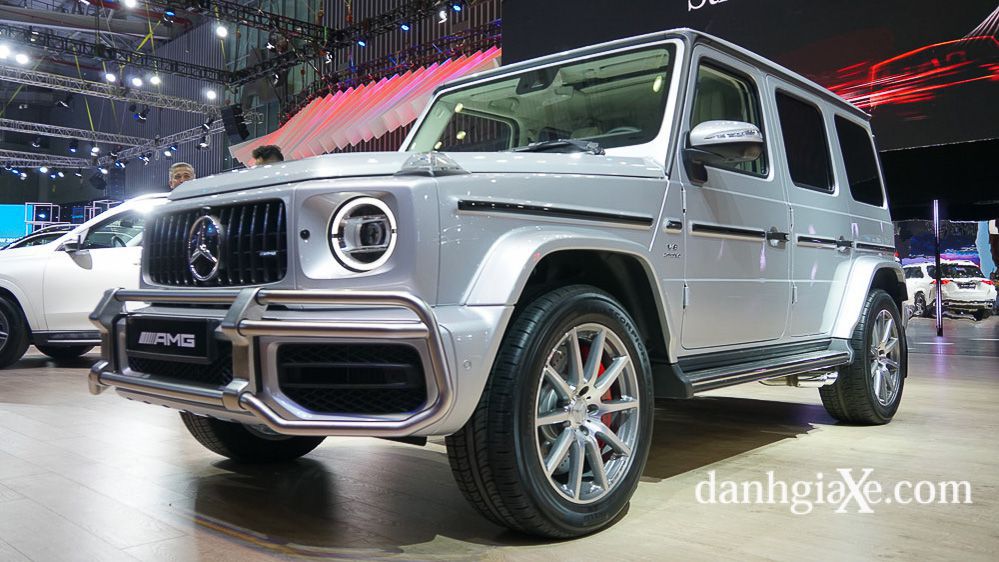 overview
Evaluation group scale
| | |
| --- | --- |
| Designs | |
| Operate | |
| Convenient | |
| Safe | |
| Price | |
Are you interested in this product? Send your information to us to receive the latest quotes from the company
Introduce
When listening to Mercedes-Benz, many people will think of long sedans and luxurious passenger compartments like a mobile 5-star hotel room and smooth operation.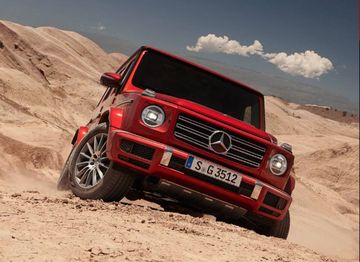 However, that is not enough for Mercedes-Benz as it is also very famous for SUVs, and if you want a car with a masculine exterior, luxurious interior space but can go In many difficult regions, only the "legendary" G-Class can solve this problem!
Price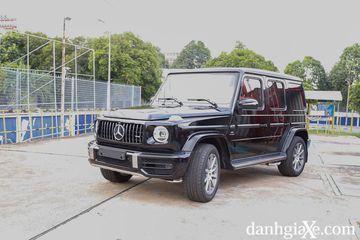 "King of SUVs" Mercedes-AMG G 63 AMG is genuine MBV distribution with a price of 10,619 billion (including VAT), accompanied by a 3-year warranty. Vehicles are imported CBU.
Exterior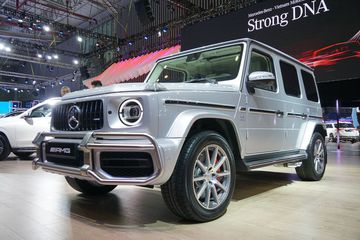 Extreme contrast of exterior and interior: On the outside, the G 63 still carries the DNA characteristics of the G-Class over 40 years: square, rugged and superficial. The new G 63 is now wider, lower and lighter. The car has a length of width x width x height of 4,873 x 1,984 x 1,966 mm and a wheelbase of 2,890 mm larger than that of conventional 7 SUVs in Vietnam.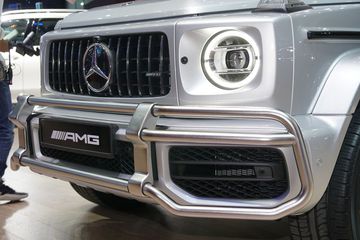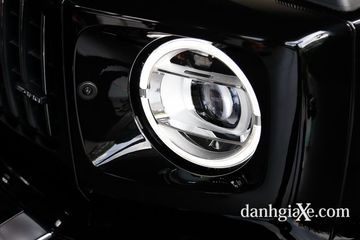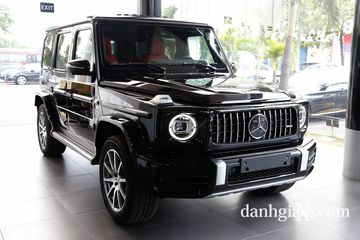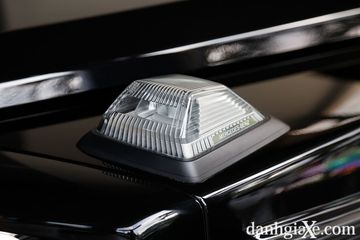 The design highlight of the new G 63 is MULTIBEAM headlight cluster with 2 beautiful circular LED daytime running lights. AMG grille with vertical spokes in Panamericana style G-Class in general or G 63 in particular also has a characteristic is the turn signals on the capo.
In addition, customers can request an additional protective metal frame mounted on the front bumper to enhance the off-road style tunnel without having to register problems if arbitrarily attached to the vehicle. . Moreover, the protective frame is not original design, it also somewhat reduces the value of a car like tens of billion like G 63.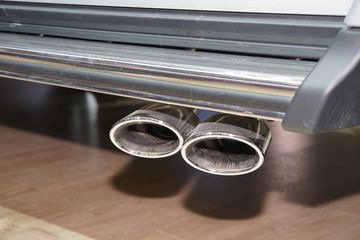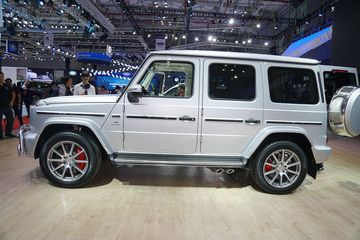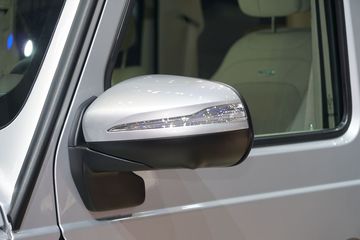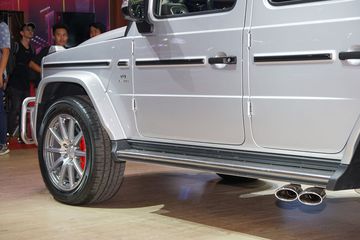 The body is equally masculine with square chrome splint bars in the front wheel cavity, two car doors and the rear wheel cavity. Front wheel cover is designed squarely and clearly outwardly connected to the pedestal area. Rearview mirror cover is equipped with turn indicator LED lights, adding to the modernity of the vehicle.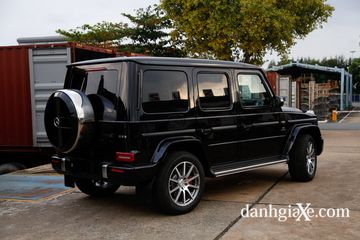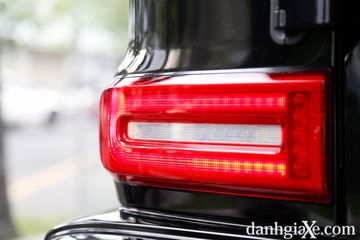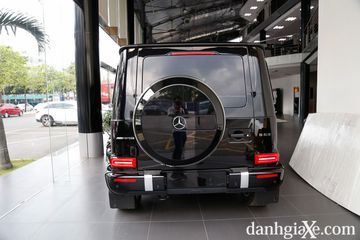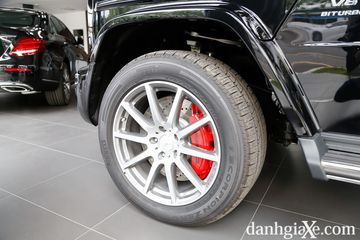 The tail cluster is also completely absent of winding curves, the roof is straight from front to back, but there is no concept of low claw to bring a sporty style. However, the car still has a characteristic of luxury cars is the window in the back seat is the original dark form.
The spare wheel casing is equipped with beautiful shiny chrome plating, down to the bottom is a beautiful full LED taillight. The 20-inch AMG multi-spoke wheels and dual exhaust pipes below the right pedestal are the exterior highlights of the G 63.
furniture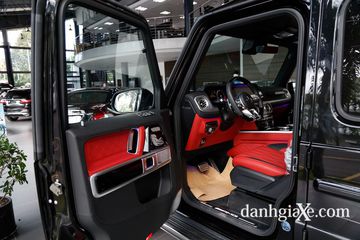 Unlike the exterior carrying "blocky" DNA, G 63 has a revolution inside the interior compartment in the direction of modernity and comfort. Nappa leather is used throughout the interior to give the image of an S-Class. For the first time, the G 63 is equipped with Active Multicontour Seat, which integrates heating, power adjustment and 3-position memory.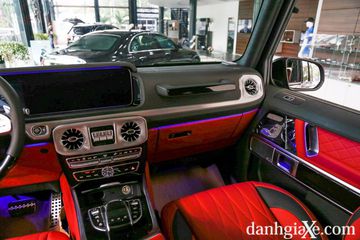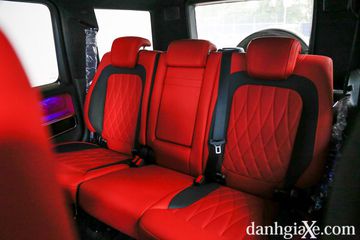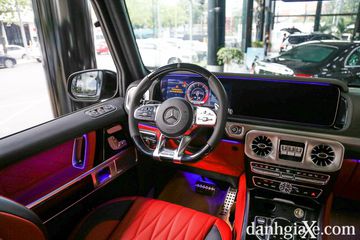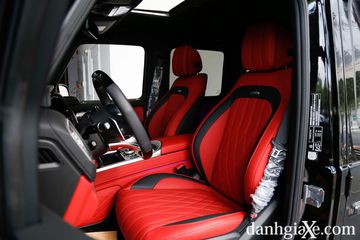 12.3 inch digital dual screen makes displaying information intuitive and vivid. Alloy silver finishes seamlessly through the AMG steering wheel, dash and center console / center differential.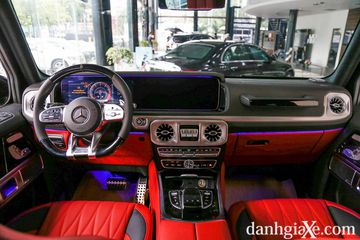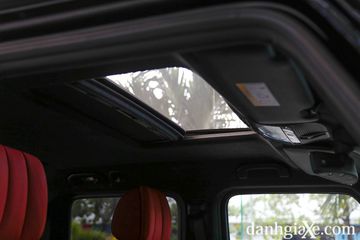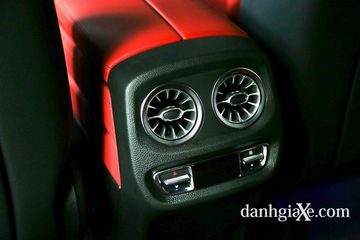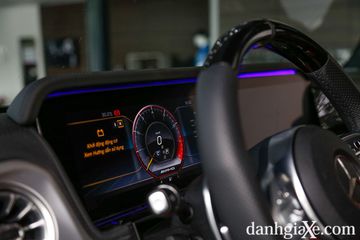 The air vents now have impressive turbine turbine graphics. Not only is the front row comfortable, the rear seat legroom is also increased by 152 mm compared to the previous G 63 model. The car is also equipped with Burmester 15-speaker high-end surround sound system, electric sunroof, three-zone automatic air conditioning and 360-degree camera system.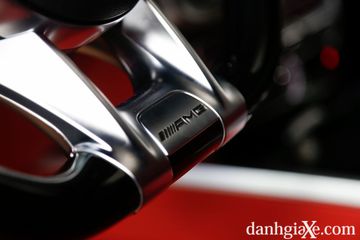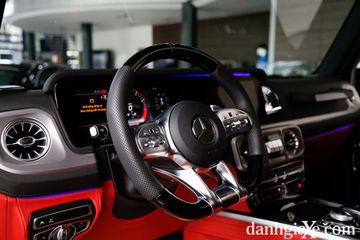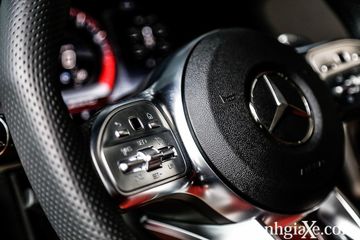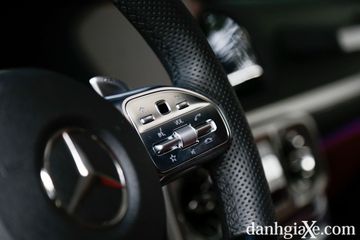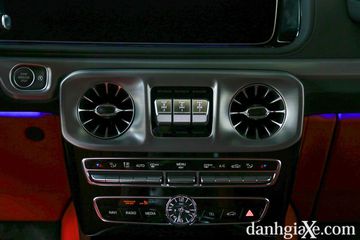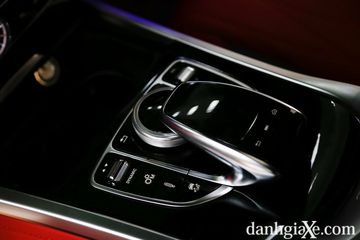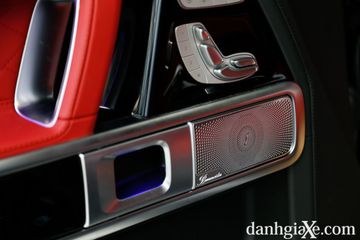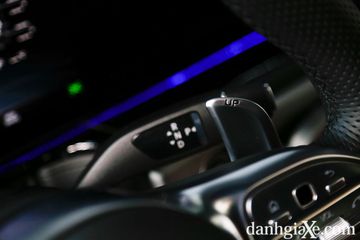 Operation – Safety
A 2.5-tonne loose SUV chassis is unlikely to be a speed model. But the G 63 is different. Mercedes-AMG G 63 2019 is equipped with 4.0L V8 engine "hot inside V" with dual turbocharger cluster between two rows of cylinders, producing a maximum capacity of 585 horsepower and 850 Nm of torque at the rev range. 2,500 – 3,500 rpm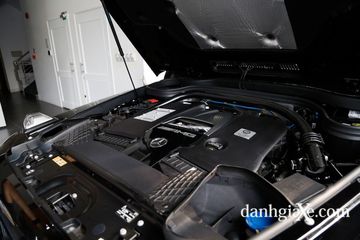 The car is capable of accelerating from 0 to 100 km / h in 4.5 seconds, equivalent to many famous sports cars. G 63 is also capable of instant feedback thanks to the supercharger structure and twin-scroll. However, G 63 is not always "extreme". AMG's cylinder management system allows the car to suspend 4 cylinders when the vehicle does not need a lot of traction in "Comfort" mode within 1,000 – 3,250 rpm, helping G 63 operate efficiently and economically.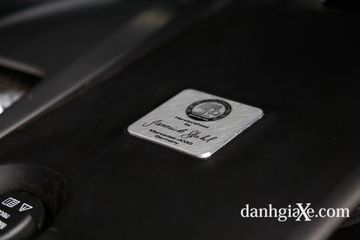 The all-new 9-speed AMG SPEEDSHIP TCT gearbox makes G 63 extremely quick gear changes, with instantaneous response algorithms based on operating conditions. In Sport or Sport + mode, the gearbox can assist the driver to pay the "gearshift" for smooth acceleration. Manual mode allows the car to keep the current number, not automatically jumping though the machine reaches the limit. The AMG Performance 4MATIC full-time all-wheel drive system distributes front-to-rear traction at a ratio of 40/60 instead of 50/50 as before, giving the car more grip when accelerating and handling is more sensitive.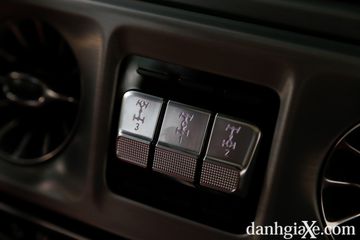 Carrying on the DNA of the G-Class, the Mercedes-AMG G 63 still possesses a differential lock with 3 modes, ensuring the ability to surpass the most terrain of the automotive industry. G 63 also inherits the famous AMG RIDE CONTROL adaptive suspension system with 3 custom modes "Comfort", "Sport" and "Sport +".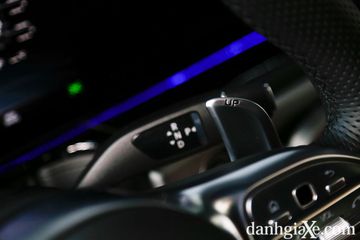 Regarding safety driver assistance feature, the new Mercedes-AMG 63 is equipped with Driver Assistance package with Active Brake Assist and Lane Keeping Assist.
Customers can choose from 10 exterior paint colors, 4 different interior leather colors and choose the infotainment system for the rear seats.
Technical data
Mercedes-Benz G63 AMG
10,619 billion
Car body
5-seat SUV
Number of seats
5
Number of windows
5.00
Engine type
Engine capacity
4.00L
Max power
585.00 horsepower, at 6000.00 rpm
Maximum torque
850.00 Nm, at 2500-3500 rpm
Gear
9.00 level
Drive type
Fuel consumption
0.00l / 100km
Air conditioning
Did you find the article helpful?
Featured review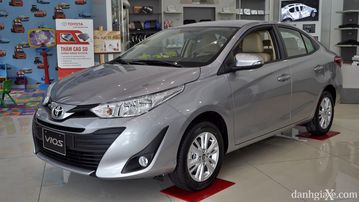 Detailed evaluation of Toyota Vios 2020 car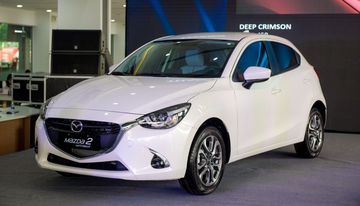 Preliminary assessment of Mazda 2 2020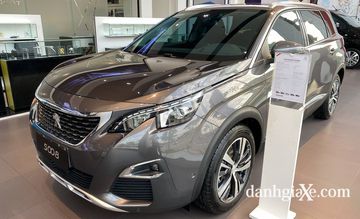 Preliminary evaluation of Peugeot 5008 2020 car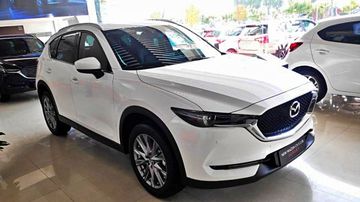 Preliminary assessment of the Mazda CX-5 2020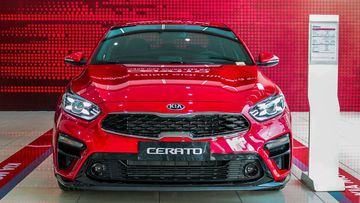 Detailed evaluation of Kia Cerato 2020 car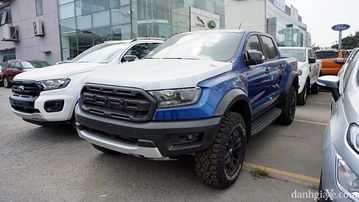 Preliminary assessment of the Ford Ranger Raptor 2020
Featured article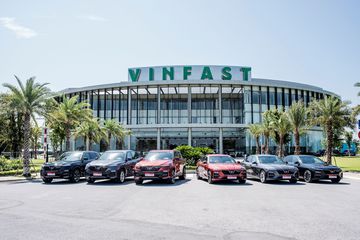 VINFAST will sell nearly 67,000 cars and motorcycles in 2019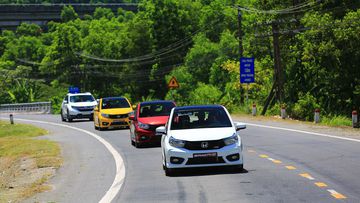 Honda Vietnam sells more than 2.5 million motorcycles and 33000 cars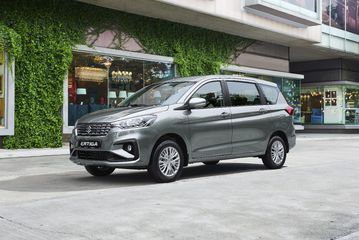 Suzuki strives to conquer the Vietnamese market with the quality of products and services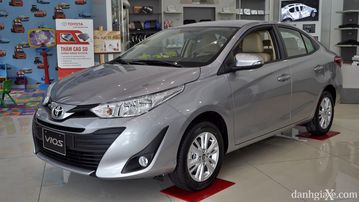 Detailed evaluation of Toyota Vios 2020 car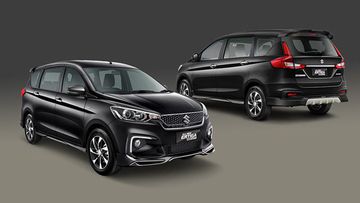 Suzuki Ertiga 2020 is about to return to Vietnam, fighting Mitsubishi Xpander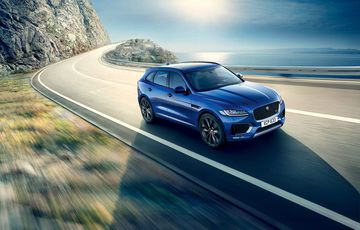 Jaguar promotes 300 million VND for F-Pace on the occasion of Tet holiday 2020
new post
NX

Article: 421

Honda Vietnam sells more than 2.5 million motorcycles and 33000 cars

Honda Vietnam (HVN) announced its business results in December 2019 and the whole of 2019. Accordingly, in December 2019 as well as in 2019, with continuous efforts, HVN has achieved The successes in both automobile and motorbike business, and at the same time contribute positively in social activities, bring customers more joy, gradually conquering the goal of becoming a Company. social expectations.




NX

Article: 421

NX

Article: 421