Home page
Assessment form
Preliminary assessment of Mitsubishi Xpander 2020
Preliminary assessment of Mitsubishi Xpander 2020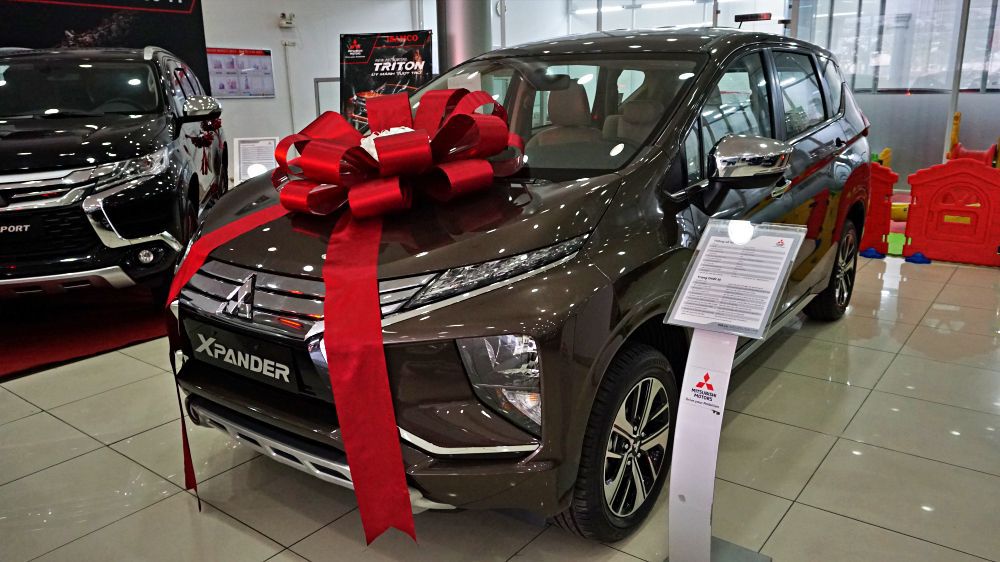 overview
Evaluation group scale
| | |
| --- | --- |
| Designs | |
| Operate | |
| Convenient | |
| Safe | |
| Price | |
Are you interested in this product? Send your information to us to receive the latest quotes from the company
General introduction
Up to now, the Mitsubishi Xpander 2020 is becoming a real force, challenging the best-selling position in the market of veteran cars such as Toyota Vios, or the same segment as Toyota Innova.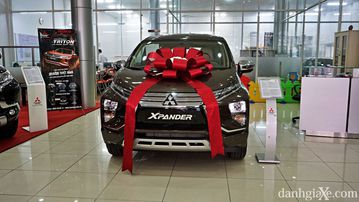 Mitsubishi Xpander has attracted a lot of consumer expectations when it launched the XM concept version at Vietnam Motor Show 2017. And since its official launch in August 2018, the MPV line has been completely new. Mitsubishi has been continuously out of stock and car buyers are always waiting to receive the dream car.
From its launch until October 2019, 15,604 Mitsubishi Xpander vehicles have been delivered to customers. And this is the condition for Mitsubishi Xpander to be assembled domestically, officially launched in May 2020.
Price
Since its launch, Mitsubishi Xpander has been distributed to the market with two versions of MT and automatic AT. And to commemorate the 25th anniversary of the Vietnamese automobile market, Mitsubishi has added the Xpander Special Edition with additional valuable equipment.
The selling prices of all three Xpander versions are:
– Mitsubishi Xpander MT: 550 million VND (The price of rolling in Hanoi: 639 million; The price of rolling in Ho Chi Minh City: 627 million)
– Mitsubishi Xpander AT: VND 620 million (Price in Hanoi: VND 718 million; Price in Ho Chi Minh City: VND 703 million)
– Mitsubishi Xpander Special Edition: VND 650 million (Price in Hanoi: VND 750 million; Price in HCMC: VND 737 million)
Exterior
This is the highlight of Mitsubishi Xpander right from the XM concept version. As per the industry's practice, the ability to commercialize concept cars is always a top priority. Therefore, mass production versions often bring a lot of regret when designers have to manually edit their most creative ideas.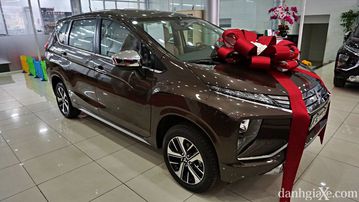 However, this is not true for Mitsubishi Xpander, as this model retains almost all the breakthrough marks of this car's design. And this is one of the most impressive points for users when first seeing the debut of Mitsubishi Xpander.
The overall length x width x height of the Mitsubishi Xpander is relatively modest, respectively 4,475 x 1,750 x 1,700 (mm). This parameter brings compactness, flexibility and versatility for Xpander in operation. But not so that the interior of Mitsubishi's MPV model becomes cluttered. The wheelbase up to 2,775mm provides ample room for all three rows of seats.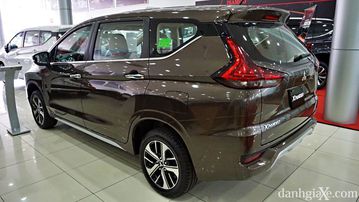 And despite the large wheelbase, the turning radius of the Mitsubishi Xpander is only 5.2 meters, almost the same as the B-class sedans Toyota Vios and Hyundai Accent (5.1 meters), and even easy. turning over Honda City (5.61 meters). In addition, we also need to talk about the 205 mm ground clearance, which helps Mitsubishi's new MPV line easily move through difficult terrain, up and down the sidewalk or pass potholes, elephant holes …
In terms of exterior design and equipment, Mitsubishi Xpander is also developed in the same Dynamic Shield design language as Mitsubishi Pajero Sport or Mitsubishi Outlander. However this is probably the most successful vehicle designed with the philosophy of "Beauty comes from function".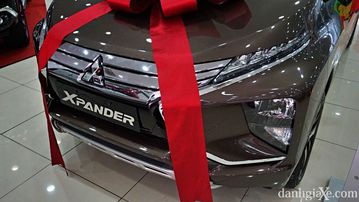 The front end is quite attractive with two large chrome symmetrical arcs, thick X-shaped plates. Above the borders with the bonnet is a sophisticated grille with silver-plated spokes. The most special feature is the headlight cluster designed low below the front bumper, with turn signal lights. While the traditional headlight position is the LED positioning light.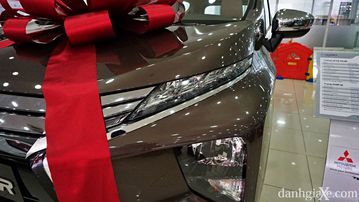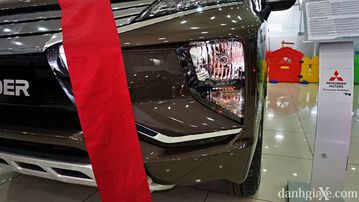 The headlight cluster on the Mitsubishi Xpander uses a single two-hearted ball joint, integrated with traditional multi-dimensional reflector. This is a disappointing point for users, because it reduces the modernity on the exterior.
On the two versions of Xpander AT and Special Editon, the manufacturer also equipped with halogen fog lights, which help expand the visibility when moving through areas with fog, bad weather. In addition, all three versions are equipped with welcome lights and lighting assist when leaving the car.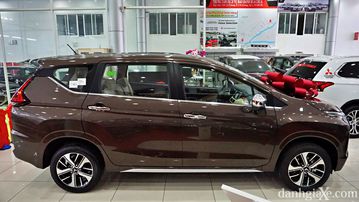 Towards the sides, the body of Mitsubishi Xpander has strong and modern folding lines that are symmetrical on the bottom. Thanks to the square head, the front wheel cavity is made up of a solid muscle, even an MPV. Inside is a 16-inch alloy wheel designed in a rotor shape with 2 tones (black & silver) that is cut and polished to give a modern and sophisticated look.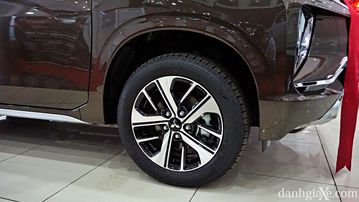 On the vehicle body is also equipped with an electric mirror assembly with turn signals for all three versions. The manual version has a painted rearview mirror and door handles in the same body color, while this detail on the two automatic versions is chrome plated and the electric folding mirror is more advanced.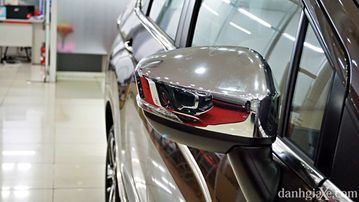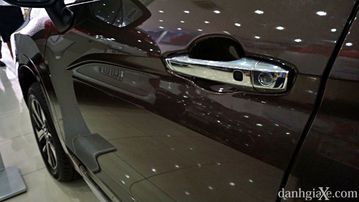 The most subtle point on the Mitsubishi Xpander is that the cylinders B, C and D are painted black, giving the upper body a coherence. This is also a common style on SUVs and MPVs recently.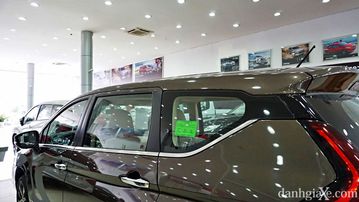 The rear of the Mitsubishi Xpander is equally modern, with the taillight cluster a long stylized L-shaped LED. Going in the night, LED taillights have eye-catching and attractive graphics, more prominent than rival MPV models.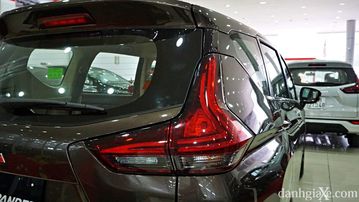 In particular, the rear doors of Mitsubishi Xpander also have the lines of Dynamic Shield similar to the front of the car. This makes the car synchronized in a dynamic and modern design, as the name of philosophy "Beauty comes from function".
furniture
It is true that as a family car, the interior of Mitsubishi Xpander is beige-colored, bringing elegance and warmth, very different from the black tones on other Mitsubishi models.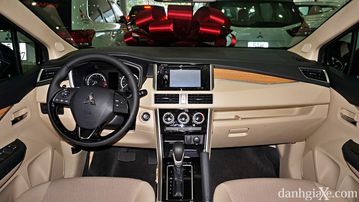 The dashboard of Mitsubishi Xpander panel is luxuriously designed, though still using common plastic material.
In addition, with a long wheelbase, the Mitsubishi Xpander has a spacious and flexible interior space, meeting the versatile needs of a 7-seater MPV model, which can carry a lot of people and can carry a lot. goods as needed.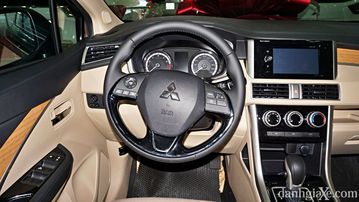 The Mitsubishi Xpander steering wheel has a youthful 3-spoke design, but this design is relatively common, has been used on cheap cars such as Mitsubishi Mirage and Attrage. Steering wheel on all versions can adjust 4 directions, high / low and far / near, helping the driver easily find the appropriate driving position.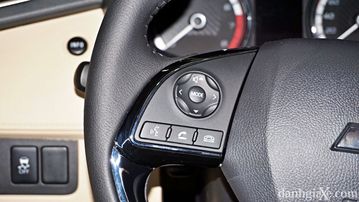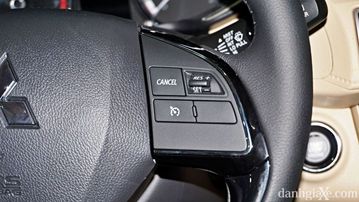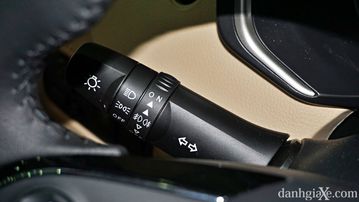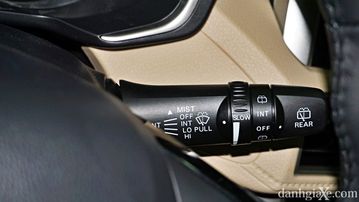 The AT and Special Edition versions have leather-wrapped steering wheel with integrated audio control, hands-free conversation and cruise control.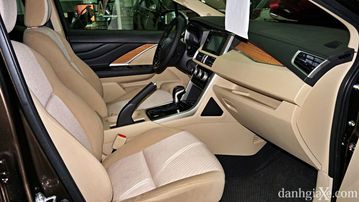 The seats on all versions are only covered with felt, which is understandable to help reduce the price of finished products. As a result, the new Mitsubishi Xpander has a low price, easily accessible to many different customer segments.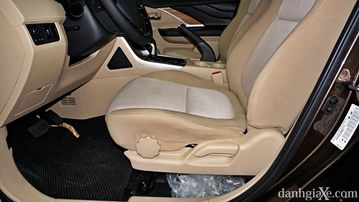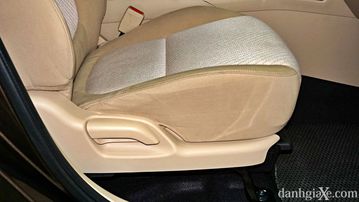 The MT version has a 4-way manual driver's seat, while the higher versions have a 6-way manual driver seat.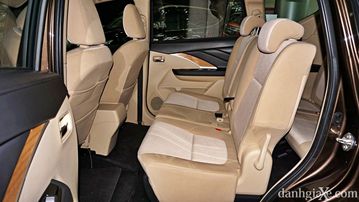 The second row of seats in all versions can be folded flat at a ratio of 60:40 to maximize the luggage compartment. Especially, this row of seats can be adjusted in 4 directions, sliding up and down and leaning back, helping people to be more comfortable when away, while the third row of legroom is more open for passengers of suffering size. big.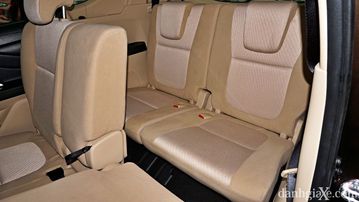 The third row is a large chair, suitable for adults. Therefore, Mitsubishi Xpander is a true 7-seater model instead of a 5 + 2 configuration like the mid-range Crossover segment. This is another remarkable point considering the aspect of cheap 7-seater cars that Xpander is participating.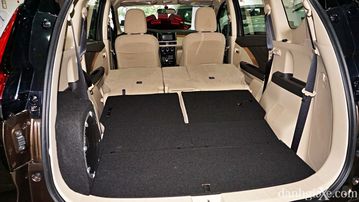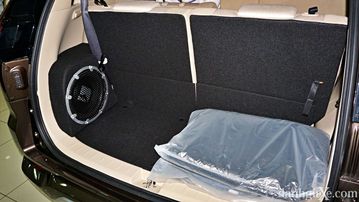 The luggage capacity of Mitsubishi Xpander is also sufficient for short trips with enough 7 people. This luggage compartment has enough 2 medium-sized suitcases and can be extended when folding the rows of seats.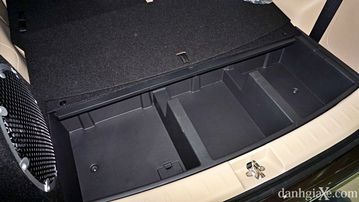 Especially underneath there are small compartments, which can be used for car repair items or other accessories …
Recreational facilities
Mitsubishi Xpander clearly distinguishes between MT and AT versions when equipped with entertainment facilities. With the MT version aimed primarily at transport customers, Mitsubishi Xpander features a 2 DIN CD audio system with USB connection and a 4-speaker audio system.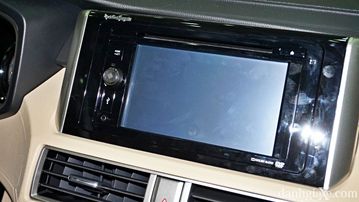 While the AT version is aimed at customers who want to use the car more with DVD 2 DIN entertainment system integrated USB, Bluetooth, comes with 6-speaker sound system. Particularly, the Special Edition is equipped with a Rockford sound system that is superior to the AT version.
Mitsubishi Xpander is also equipped with sufficient air conditioning system for basic needs. All versions use an air conditioning system with three traditional knobs.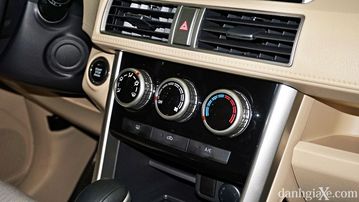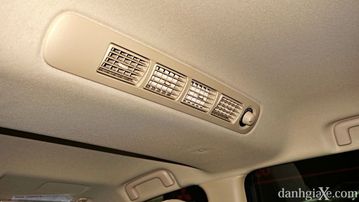 Rear-seat passengers are also equipped with a separate indoor unit with a ventilated ceiling system. Rear seat passengers can also adjust the fan speed to their liking. However, this air conditioning system depends on the front seats, so the rear passengers must ask the driver to increase or decrease the temperature if it is too cold or too hot.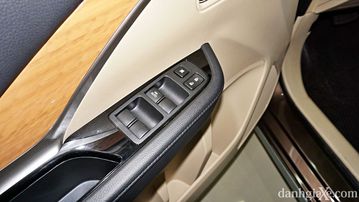 Other comfort features on the Mitsubishi Xpander also do not have many highlights. The cheap MPV series of Mitsubishi only serves the needs such as power control windows, 12V power outlet for all 3 rows of seats, remote locking door.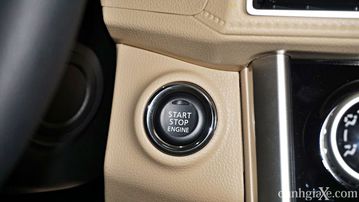 Particularly, the more advanced version of Mitsubishi Xpander AT with KOS smart key comes with handy button start function.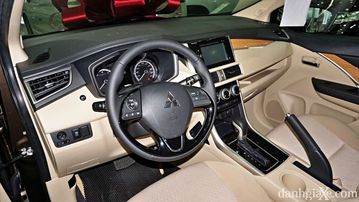 In addition, with the application of the "Omonetashi" philosophy, the Mitsubishi Xpander interior compartment has a lot of storage areas, aiming for maximum comfort for passengers regardless of seat.
Engine – Safety
Mitsubishi Xpander features a single engine configuration for all versions. 4A91 gasoline engine with a capacity of 1.5L, incorporating MIVEC electronic variable valve control technology helps increase capacity but still ensure maximum fuel savings.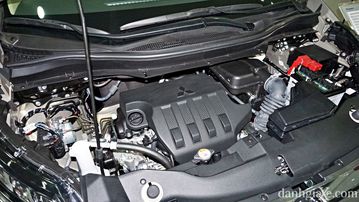 This engine produces 103 bhp of maximum power at 6,000 rpm and 141Nm of maximum torque at 4,000 rpm. Comes with a 5-speed manual gearbox or 4-speed automatic transmission, along with front drive system.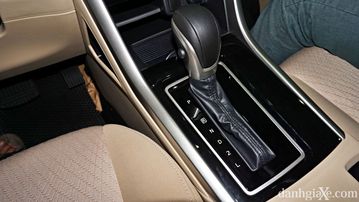 Although in terms of parameters, Mitsubishi Xpander engine has a small capacity, but the unladen weight is only from 1,230 – 1,240 kg. So this engine still ensures the ability to operate flexibly in the city, but not too drowned when going downhill, or moving on the highway.
In parallel with optimizing performance, Mitsubishi Xpander also equipped with modern and advanced safety features such as ABS anti-lock braking system, BA emergency brake assist system, force distribution system. EBD electronic brake, ASC electronic balancing system, HAS horizontal departure departure system, ESS emergency brake warning.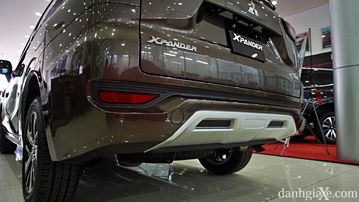 Particularly, the high-end versions are equipped with a reversing camera standard, making the process of getting the car into the parking lot safer. However, Mitsubishi Xpander still only equips 2 airbags for the front seats, instead of equipping airbags for all rows of seats.
With a selection of key features and enough, geared to the real needs of users, Mitsubishi Xpander is almost the perfect car for every need. This is the strongest point that no other vehicle is better than the current Xpander.
If you are looking for a versatile family and business car, fully equipped with safety and comfort, and at an affordable price, Mitsubishi Xpander is a good choice.
Technical data
Mitsubishi Xpander
Contact
Car body
7 multi-purpose seats
Number of seats
7
Number of windows
0.00
Engine type
Max power
Maximum torque
Gear
Drive type
Fuel consumption
0.00l / 100km
Air conditioning
Did you find the article helpful?
Featured review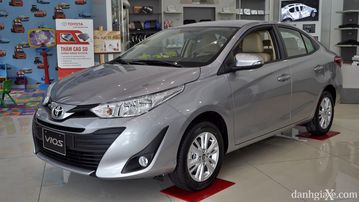 Detailed evaluation of Toyota Vios 2020 car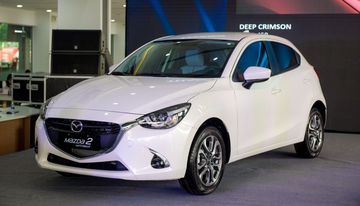 Preliminary assessment of Mazda 2 2020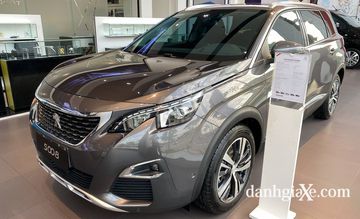 Preliminary evaluation of Peugeot 5008 2020 car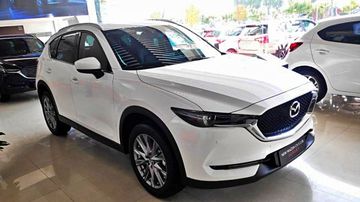 Preliminary assessment of the Mazda CX-5 2020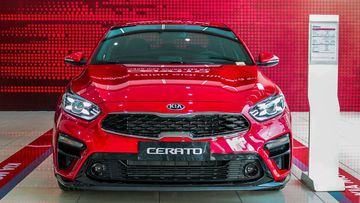 Detailed evaluation of Kia Cerato 2020 car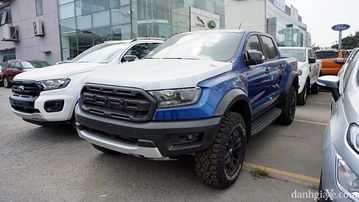 Preliminary assessment of the Ford Ranger Raptor 2020
Featured article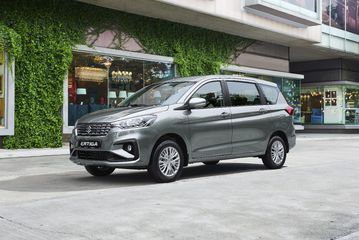 Suzuki strives to conquer the Vietnamese market with the quality of products and services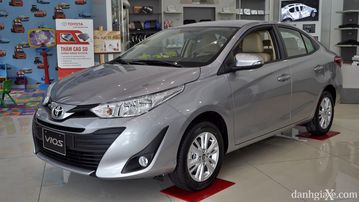 Detailed evaluation of Toyota Vios 2020 car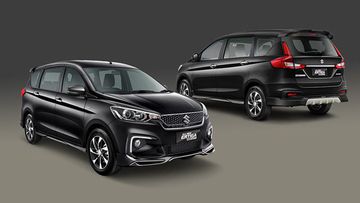 Suzuki Ertiga 2020 is about to return to Vietnam, fighting Mitsubishi Xpander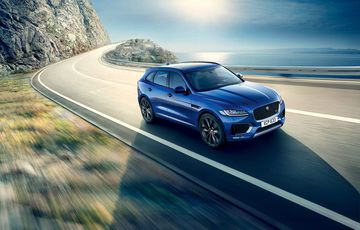 Jaguar promotes 300 million VND for F-Pace on the occasion of Tet holiday 2020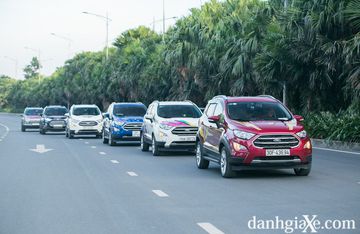 Ford Vietnam reached a sales record in 2019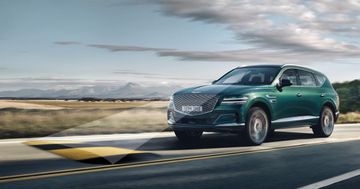 Genesis GV80 – Hyundai's first luxury SUV officially launched
new post
NX

Article: 419

NX

Article: 419