Home page
Assessment form
Preliminary assessment of Kia Soluto 2020
Preliminary assessment of Kia Soluto 2020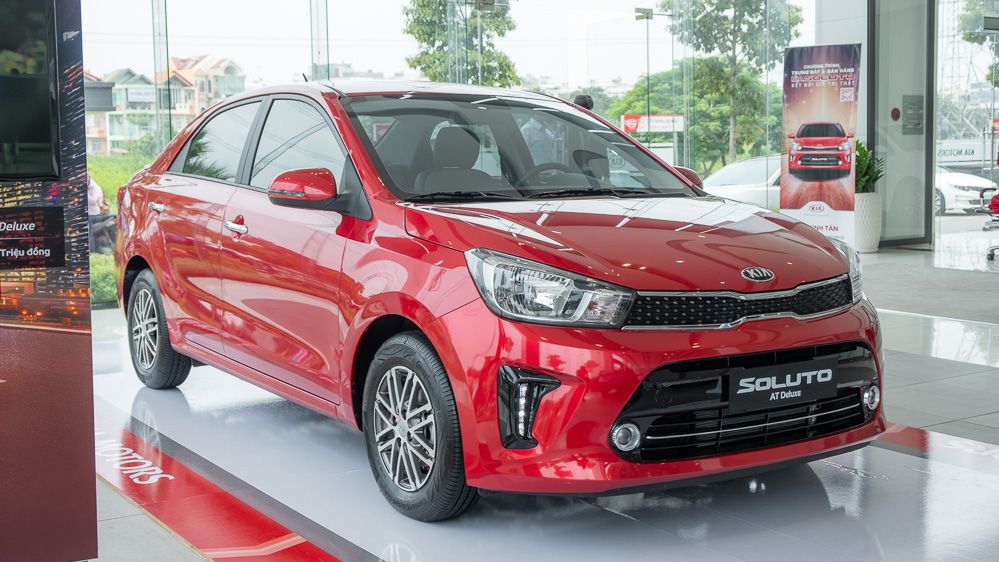 overview
Evaluation group scale
| | |
| --- | --- |
| Designs | |
| Operate | |
| Convenient | |
| Safe | |
| Price | |
Are you interested in this product? Send your information to us to receive the latest quotes from the company
Introduce
Currently, THACO manufactures and distributes 6 KIA models to the Vietnamese market (including Kia Morning, Kia Cerato, Kia Sorento, Kia Rondo, Kia Optima, Kia Sedona) with 18 versions. In particular, there are 3 models with sales always leading in the segments: Kia Morning – Segment A, Kia Cerato – Segment C and Kia Sedona – MPV segment Full size. Today, THACO officially introduces KIA SOLUTO – a completely new model of KIA B-Sedan segment.
For detailed advice and get the best Kia car prices nationwide, please contact:
Northern

0934 179 149

(Mr Trung)
Central

0934 179 149

(Mr Trung)
South

0934 179 149

(Mr Trung)
(Please click on the phone number to make a call)
Price
KIA SOLUTO was launched with 3 versions: AT Deluxe, MT Deluxe and MT. In particular, AT Deluxe and MT Deluxe versions have 6 color options. Particularly, MT version has 2 color options.
Kia Soluto MT: VND 399,000,000
Kia Soluto MT Deluxe: VND 425,000,000
Kia Soluto AT Deluxe: VND 455,000,000
Exterior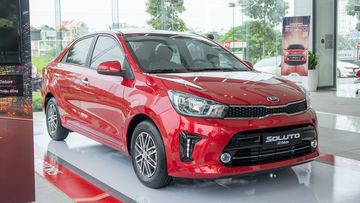 This model was designed by renowned German designer – Mr. Peter Schreyer, Design Director of KIA MOTORS. KIA SOLUTO is a harmonious and sophisticated combination of stylish curves combined with minimalist lines to create interesting emotions. The tiger nose grille is a typical symbol of KIA, with an innovative design with chrome border connecting 2 headlight clusters to create sophistication and elegance.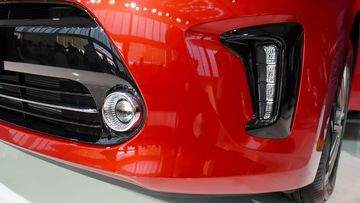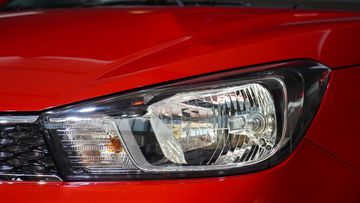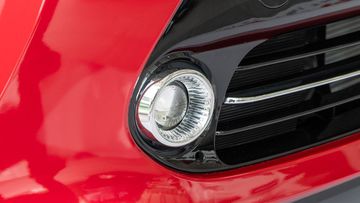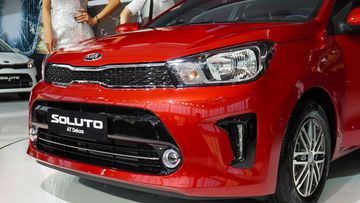 The headlight cluster of the car is only halogen and does not have a mirror, but the LED daytime running strip located in the air intake cavity is a plus, when it can change from white to yellow to serve as an additional support of turn signals integrated in the headlight cluster. Another advantage is that the fog lamp cluster on the grille below (made of beautiful black plastic) is a spherical mirror.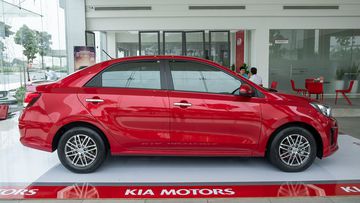 The body of the car is also temporary with two ribbed lines in the door handle and the lower area, besides, the rearview mirror cover is also integrated with a dental lamp to help the car look more modern. In the high-end version, Soluto has chrome-plated door handles, but the car's antenna is not very nice.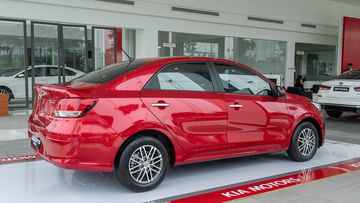 Kia Soluto has an overall dimensions of length x width x height of 4,300 x 1,700 x 1,460 (mm) respectively. Wheelbase 2,570 mm and ground clearance 150 mm. Compared to the Kia Rio Solotu replaces, Soluto has a shorter length and width but has an increased height, meaning Soluto is a cleaner car with a more open ceiling. However, the wheelbase remains at 2,570mm so the leg room will remain spacious.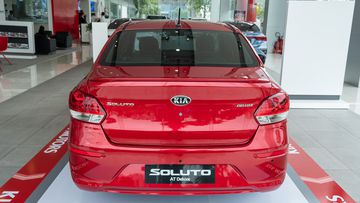 The rear end is not too unique, but it is acceptable with the rear light using halogen bulbs. The plus point of Solotu is that the reversing sensor is equipped as standard (reversing camera is only available in the high-end version) but the trunk of the car is quite convenient to have to key in to open.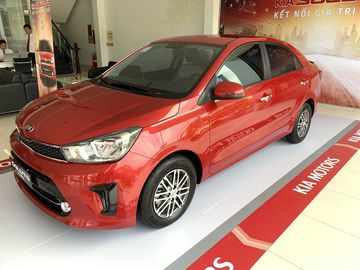 Kia Soluto uses 14-inch wheels, front disc brakes and rear drum brakes. Design wheels with 8-spoke form double beautiful, but the size of 14-inch wheels is somewhat inferior to rivals using 15-inch or 16-inch wheels.
furniture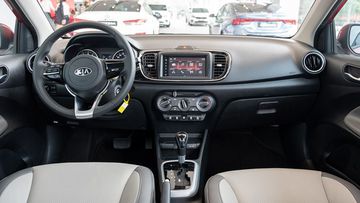 The interior is logically arranged with comfortable seats, large legroom, and exquisite design details that create an attractive interior. In addition, KIA SOLUTO has many handy details such as 360 degree rotating door, door control switch system is located in the center.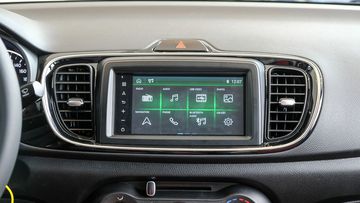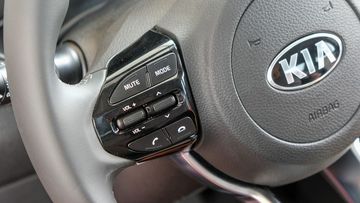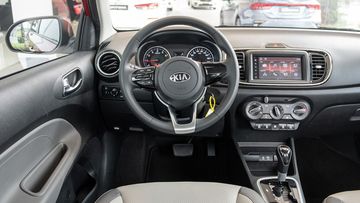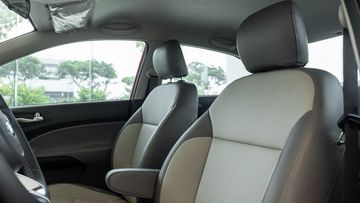 Entertainment system with 7-in touch screen AVN and surround sound system 6 speakers to meet the entertainment needs in the car. Luggage compartment with a capacity of up to 475 liters to meet the needs of carrying luggage of customers.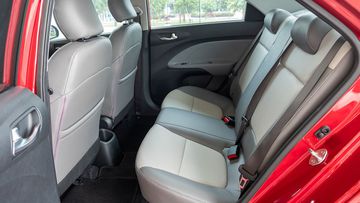 In particular, KIA SOLUTO was also chosen by KIA to be the first model to equip KIA LINK's smart connectivity feature in Vietnam. This is a completely new feature developed by KIA in the trend of applying digital technology in the world. With this feature, customers can be assured of being alerted and timely supported whenever there is any problem with the vehicle. As such, customers can care, maintain and use the car more effectively.
For detailed advice and get the best Kia car prices nationwide, please contact:
Northern

0934 179 149

(Mr Trung)
Central

0934 179 149

(Mr Trung)
South

0934 179 149

(Mr Trung)
(Please click on the phone number to make a call)
Operate
KIA SOLUTO is equipped with the new generation 1.4-liter Kappa Engine, with 2 versions: a 4-speed automatic transmission with intelligent gearbox and a 5-speed manual gearbox with an optimum gear ratio, meeting all requirements. Actual operating conditions and fuel economy.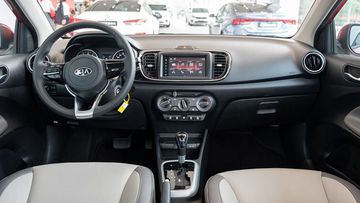 In terms of safety, the chassis is made of AHSS (Advanced High Strength Steel) and is equipped with safety features such as front and rear disc brakes, anti-lock braking system – ABS and distribution system. electronic brake force – EBD, the system automatically locks the doors when the car is running.
General assessment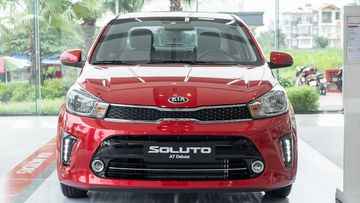 With the above advantages, KIA SOLUTO is a smartly designed small car: the exterior is small and beautiful, the interior is spacious and fully equipped – is the optimal choice for customers, serving the needs. individuals, young families, as well as providing efficient passenger transport services.
Technical data
Kia Soluto
399 million
Car body
Sedan
Number of seats
5
Number of windows
4.00
Engine type
Engine capacity
1.40L
Max power
Maximum torque
132.00 Nm
Gear
Drive type
Fuel consumption
0.00l / 100km
Air conditioning
Did you find the article helpful?
Featured review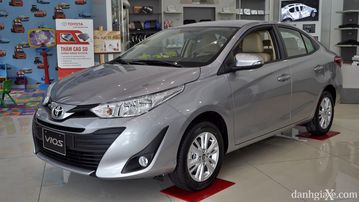 Detailed evaluation of Toyota Vios 2020 car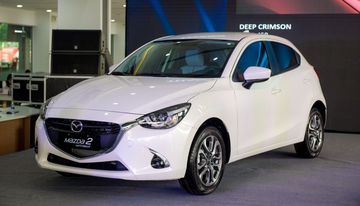 Preliminary assessment of Mazda 2 2020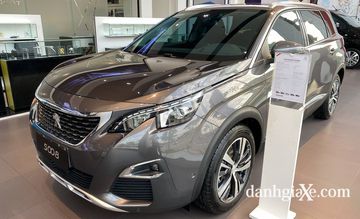 Preliminary evaluation of Peugeot 5008 2020 car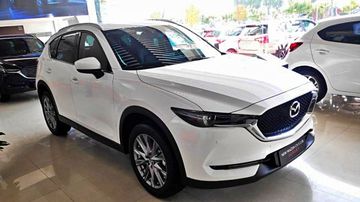 Preliminary assessment of the Mazda CX-5 2020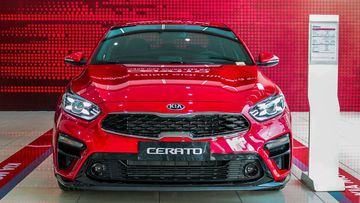 Detailed evaluation of Kia Cerato 2020 car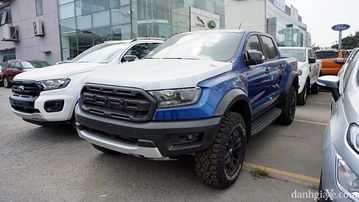 Preliminary assessment of the Ford Ranger Raptor 2020
Featured article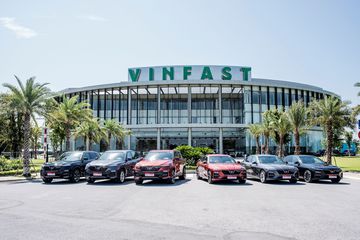 VINFAST will sell nearly 67,000 cars and motorcycles in 2019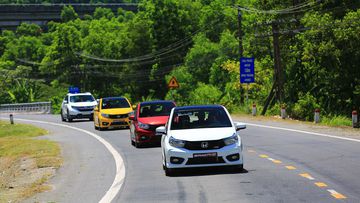 Honda Vietnam sells more than 2.5 million motorcycles and 33000 cars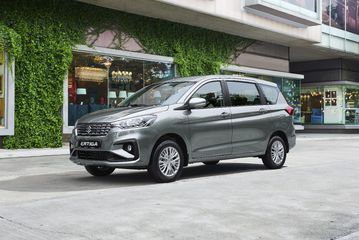 Suzuki strives to conquer the Vietnamese market with the quality of products and services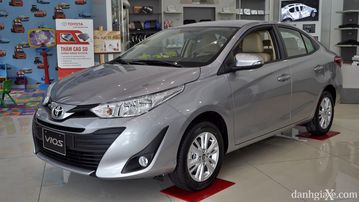 Detailed evaluation of Toyota Vios 2020 car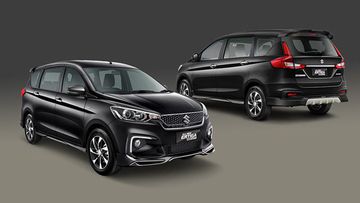 Suzuki Ertiga 2020 is about to return to Vietnam, fighting Mitsubishi Xpander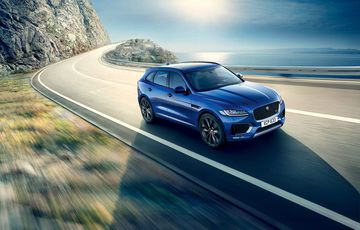 Jaguar promotes 300 million VND for F-Pace on the occasion of Tet holiday 2020
new post
NX

Article: 421

Honda Vietnam sells more than 2.5 million motorcycles and 33000 cars

Honda Vietnam (HVN) announced its business results in December 2019 and the whole of 2019. Accordingly, in December 2019 as well as in 2019, with continuous efforts, HVN has achieved The successes in both automobile and motorbike business, and at the same time contribute positively in social activities, bring customers more joy, gradually conquering the goal of becoming a Company. social expectations.




NX

Article: 421

NX

Article: 421