Home page
Assessment form
Preliminary assessment of BMW 7-series 2019
Preliminary assessment of BMW 7-series 2019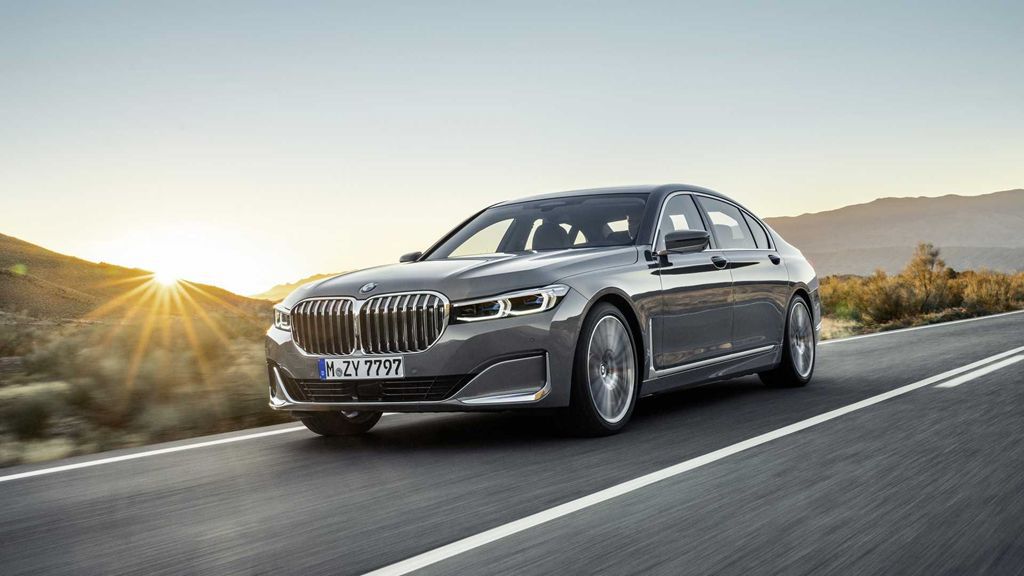 overview
Evaluation group scale
| | |
| --- | --- |
| Designs | |
| Operate | |
| Convenient | |
| Safe | |
| Price | |
Are you interested in this product? Send your information to us to receive the latest quotes from the company
1. General introduction
Earlier this year, BMW officially introduced the 2020 generation of the popular 7-series luxury sedan. This is a facelifted version of the 6th generation (G11 / G12) after nearly 4 years of being on the market.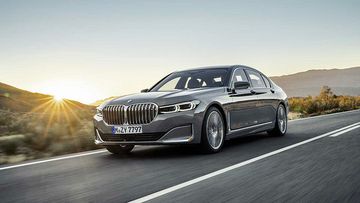 2. Exterior
The most noticeable change on the new & series is the design. The featured kidney grille has been increased in size by up to 40% over the previous generation, both in width and height. Combined with 8 chrome-plated spokes on each side, this detail gives a great impression and superficial to the luxury sedan. Set close to the sides is a slim "angel eye" headlight unit with an advanced laser light option for a range of up to 500m. These are also two specific details for the new design DNA of the BMW family, which can be easily recognized on the recently launched models such as X7, X5, and 8-series.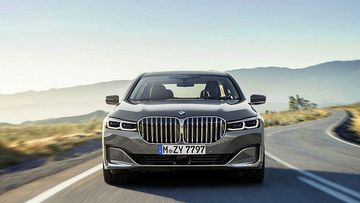 See also: Preliminary assessment of the BMW 530i 2019.
At the side, the main emphasis is on the 18 – 20 inch alloy wheels with a beautiful multi-spoke design. At the rear, the main highlight lies in the redesigned taillight with a slim design, combined with a long thin LED strip that is a trend on many luxury cars of Porsche, Chrysler or Audi. Combined with a large dual trapezoidal exhaust muffler, the rear of the new 7-series exudes a strong, edgy and harmonious appearance with the overall design of the car. In addition, these are the details that create the identity for a large luxury sedan before competitors in the same segment.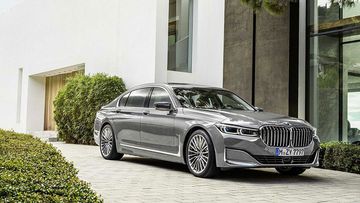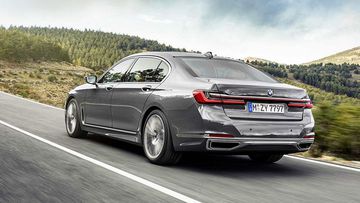 3. Interior and comfortable equipment
The interior compartment of the 7-series 2020 has not changed too much in terms of design, but instead, the German car company focuses on upgrading the materials options, finishing as well as modern technologies and features. . The new dashboard with expanded design on both sides combined with air vents and control buttons arranged horizontally makes the center area of ​​the car feel extremely spacious.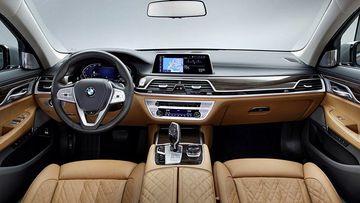 The main highlight in the central area is the high-resolution 10.25-inch entertainment screen that makes it easier and more convenient to control and arrange other systems. In addition, this system also integrates smart assistive technology IPA capable of voice recognition and observing the driver's habits to automatically turn on the seat heater or adjust the air conditioning.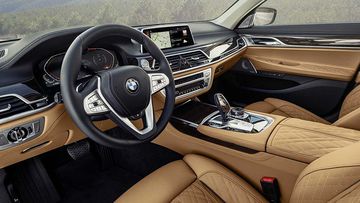 In the back seat, BMW arranges two luxurious individual seats separated by a large armrest similar to expensive limousine models. For convenient access to functions from the back, the area is also equipped with two 10-inch full HD touch screens with a removable Blu-ray head, which can be used as a tablet.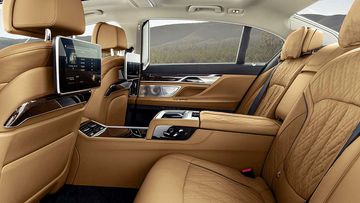 In terms of driver assistance, the new X5 also has the most updated version of the iDrive infotainment system, including a 12.3-inch dual screen right behind the wheel called BMW's Live Cockpit Professional, in which, a The screen is used to display the measurement parameters that replace the traditional clock, the other screen will handle the functions controlled by iDrive.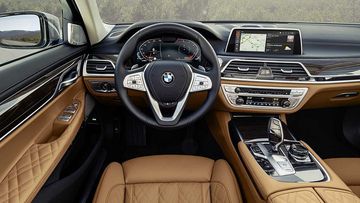 In addition, the car has an adjustable leather steering wheel, heated front seats with integrated heating, automatic four-zone automatic air conditioning, panoramic sunroof, interior backlight, digital meter cluster, 12.3-inch central screen, two USB ports and a 10-speaker audio system.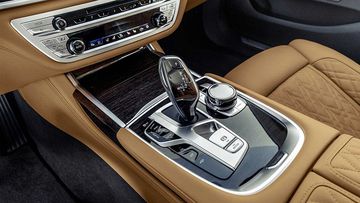 Dakota leather seats with 5 different color options. In addition, BMW says it will offer more options for customers to increase the luxury of the cabin such as Nappa leather, Oak wood and Poplar Grain metal panels with high gloss. The 7-Series 2020 also gets a non-removable charging feature right next to the cup holder in the front row.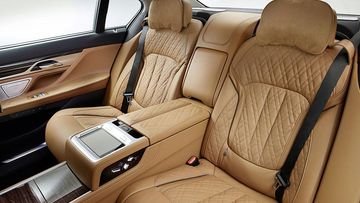 And finally, the Bavarian automaker will ensure that customers have a quieter cabin compartment by tweaking the rear wheel cavity, adding shields, insulation and increasing the thickness of laminated glass in the back seat.
4. Operating and safety
BMW has equipped the 7-Series 2020 with a new 4.4L V8 engine from the 8-Series, which produces 523 hp and 750 Nm of torque applied to 750i xDrive and 750Li xDrive models.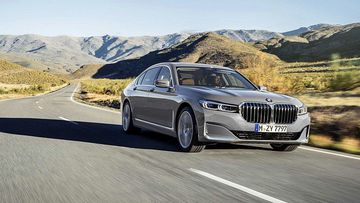 Meanwhile, the 745e hybrid version will use a 6-cylinder engine in combination with an electric motor for a total capacity of 388 horsepower and 600Nm of torque. If only using electric motors, the car can go up to 58km distance.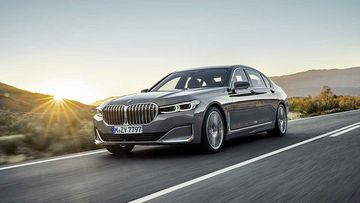 The most advanced M760Li xDrive variant still uses the traditional 6.6L V12 engine with a maximum capacity of 577 horsepower and maximum torque of 850Nm, the aforementioned power helps the car accelerate from 0-100km / h in just 3 , 8 seconds, the maximum speed reaches more than 300km / h.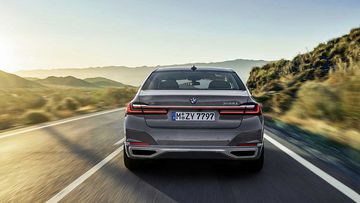 In addition, in the European market, BMW also introduced three diesel engine options with a capacity of 260 to 394 horsepower. All engine versions are paired with an 8-speed Steptronic automatic transmission and adaptive air suspension for height adjustment.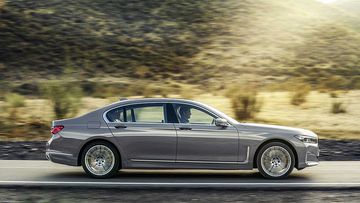 In terms of safety, besides the equipment that has become almost standard such as anti-lock braking, electronic brake force distribution, electronic balance, … X5 2019 is also equipped with an adaptive cruise control system. the ability to follow the rear of the car, support steering wheel control and lane change warning, collision warning, assistance emergency stop automatically without the intervention of the driver, …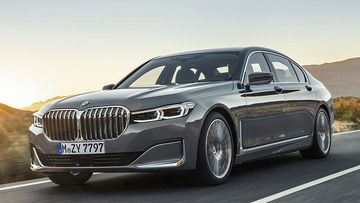 5. General evaluation
The BMW 7-Series 2020 will officially go on sale in April 2019 with 4 versions of 4-wheel drive and 1 RWD rear-wheel drive version with prices in the US market from USD 87,445 to USD 96,545. The selling price may be higher depending on the customer's advanced options. The time THACO brought this high-class sedan to the Vietnamese market has not been disclosed.
Technical data
BMW 740Li LCI

5,599 billion

BMW 740Li

4,868 billion

BMW 730Li

4.223 billion

BMW 730Li

4,279 billion

Car body




Sedan

Car body




Sedan

Car body




Sedan

Car body




Sedan

Number of seats




5

Number of seats




5

Number of seats




5

Number of seats




2

Number of windows




4.00

Number of windows




4.00

Number of windows




4.00

Number of windows




4.00

Engine type




Engine type




Engine type




Engine type




Engine capacity




3.00L

Engine capacity




3.00L

Engine capacity




3.00L

Engine capacity




3.00L

Max power




340.00 horsepower

Max power




326.00 horsepower, at 5500.00 rpm

Max power




258.00 horsepower, at 6600.00 rpm

Max power




Maximum torque




450.00 Nm

Maximum torque




450.00 Nm, at 1,380 – 5,000 rpm

Maximum torque




310.00 Nm, at 2,600–3,000 rpm

Maximum torque




Gear




8.00 levels

Gear




8.00 levels

Gear




8.00 levels

Gear




Drive type




Drive type




Drive type




Drive type




Fuel consumption




7.20l / 100km

Fuel consumption




9.10l / 100km

Fuel consumption




8.70l / 100km

Fuel consumption




8.70l / 100km

Air conditioning




4 automatic zone zones

Air conditioning




Automatic 04 zones

Air conditioning




4 zone automatic

Air conditioning



Did you find the article helpful?
Featured review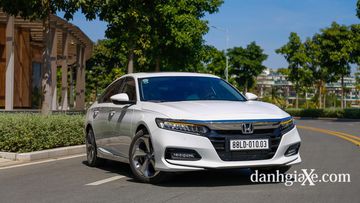 Detailed evaluation of Honda Accord 2020 car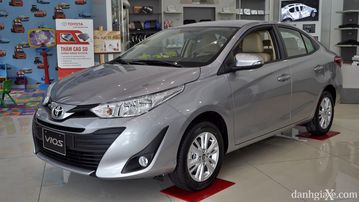 Detailed evaluation of Toyota Vios 2020 car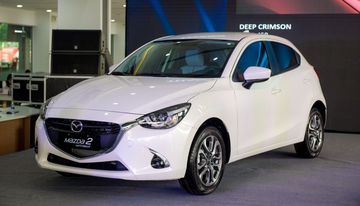 Preliminary assessment of Mazda 2 2020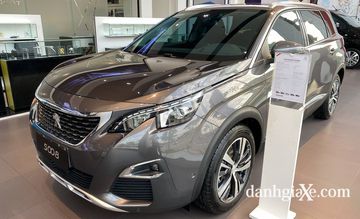 Preliminary evaluation of Peugeot 5008 2020 car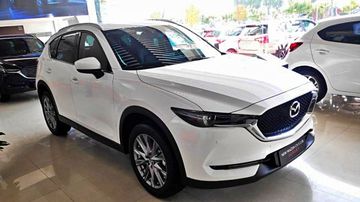 Preliminary assessment of the Mazda CX-5 2020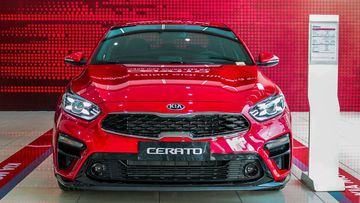 Detailed evaluation of Kia Cerato 2020 car
Featured article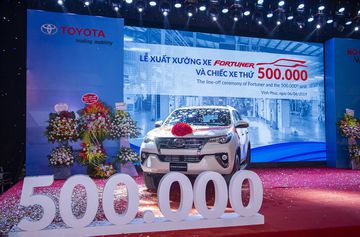 Toyota Vietnam sold nearly 80,000 vehicles in 2019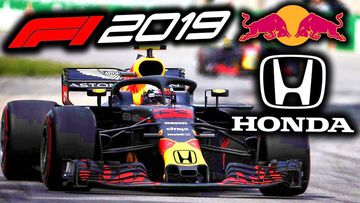 Overview of Honda's motorsport activities in 2020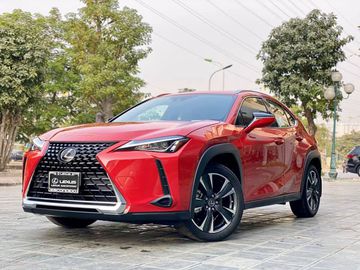 Close up of the first Lexus UX 200 back to Vietnam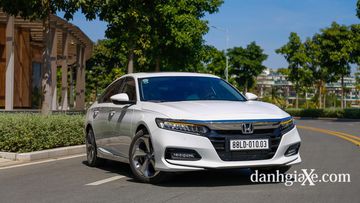 Detailed evaluation of Honda Accord 2020 car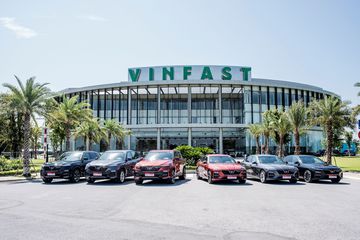 VINFAST will sell nearly 67,000 cars and motorcycles in 2019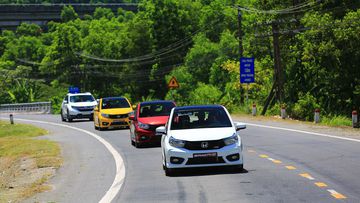 Honda Vietnam sells more than 2.5 million motorcycles and 33000 cars
new post
NX

Article: 424

Honda Vietnam sells more than 2.5 million motorcycles and 33000 cars

Honda Vietnam (HVN) announced its business results in December 2019 and the whole of 2019. Accordingly, in December 2019 as well as in 2019, with continuous efforts, HVN has achieved The successes in both automobile and motorbike business, and at the same time contribute positively in social activities, bring customers more joy, gradually conquering the goal of becoming a Company. social expectations.




NX

Article: 424