(Techz.vn) After moving through Kim Lien tunnel, the white Porsche lost control and hit the median strip and continued to dash into the opposite lane.
At around 20:45 on January 7, a white Porsche carrying Hanoi control plate had an accident at Kim Lien tunnel, in the direction of Dai Co Viet – Xa Dan. According to initial information, when reaching the area leading out of Kim Lien tunnel, this car lost control, hit many trees in the median strip and then rushed into the opposite lane.
The traffic accident has caused local congestion in the Kim Lien tunnel area for several hours. At the scene, the Porsche is located between the median strip and the lane facing Dai Co Viet – Xa Dan. Immediately after that, the driver was taken to the emergency room.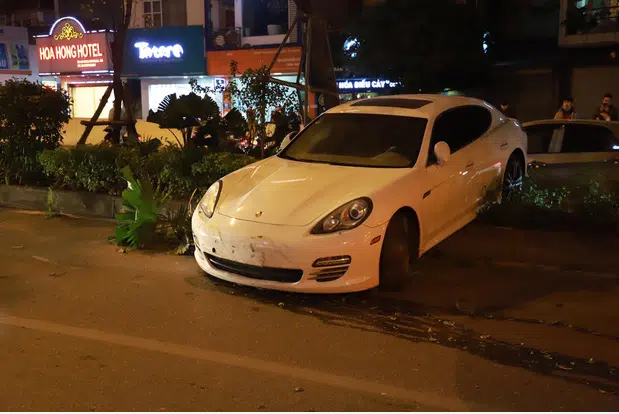 According to a family member of the Porsche driver, he had a sudden auyj due to cold weather, leading to loss of control. Currently, Porsche drivers are being treated at Bach Mai hospital. After receiving the news, the leader of the 3rd Traffic Police Team was present and investigated the incident.
.