Recently, at the world's largest motorcycle exhibition EICMA 2018 held in Milan, Italy, many world famous car manufacturers appeared to show and introduce their latest motorcycles. In addition, a number of manufacturers and distributors of biker accessories and accessories also attended with the best support products for the rider.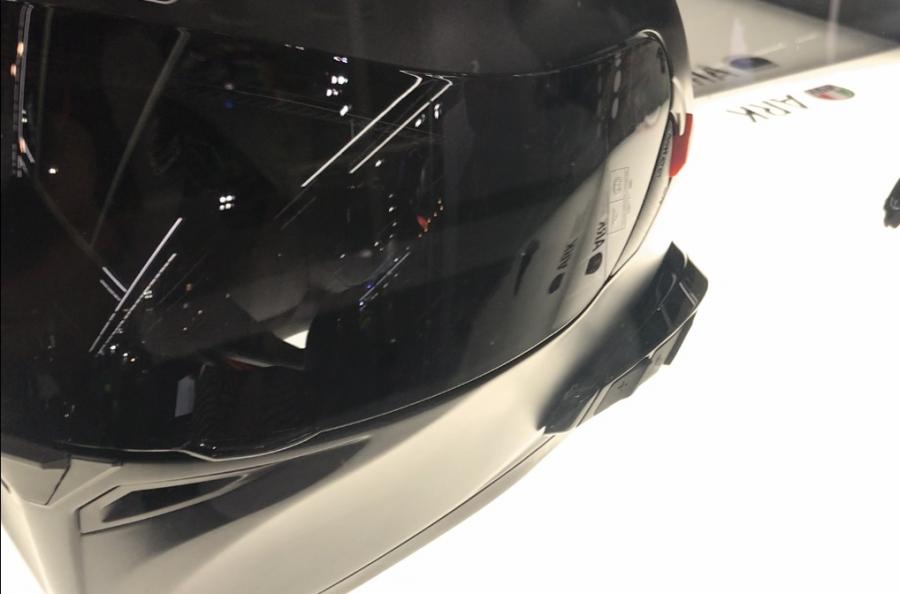 AGV ARK is very neatly designed and does not make noise when traveling at high speed
Coming to this EICMA 2018, famous helmet manufacturer AGV brought its latest Bluetooth headset technology to its ARK product. This is a product that can help motorcyclists can chat with each other, listen to the phone, listen to music quite conveniently when users wear full-face hats.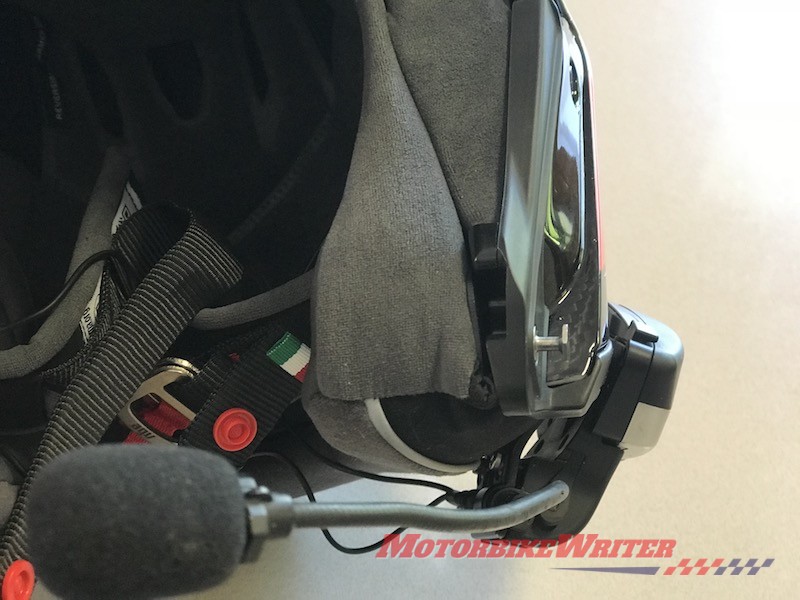 Older Bluetooth headset products are often very bulky
This is probably the most complete and most beautiful product of the current Bluetooth headset integrated with full-face hats. This Ark will be similar to other Bluetooth headsets with the ear and mic set inside the helmet and a controller and transceiver set outside the helmet. More specifically, this set of Bluetooth headset products looks very neat, designed to avoid wind and very fashionable.
This kit is integrated with AGV products such as K-5 S, Sport Modular and Dualsport AX 9 caps for touring. Also at the exhibition, AGV launched a new hat product called Project 46 version 3.0 on the Carbon Pista GP R series with eye-catching Rossi stamps using the striking black carbon and green stripes.
AGV Pista product line with the new 46 series of beautiful stamps of the helmet manufacturer
.