Uncommon in the East, but in the West, the Polaris Slinghsot is a model that makes people on the road turn their heads to look more than supercars whenever they walk in a crowded city.
This 3-wheeler was launched in 2015 and has only received minor updates since then. It still uses a 2.4-liter EcoTec four-cylinder engine from the outdated GM, which has been in use since the 2000s. However, things will change, because the manufacturer Polaris is finally ready to bring it. to a major update for the unique car.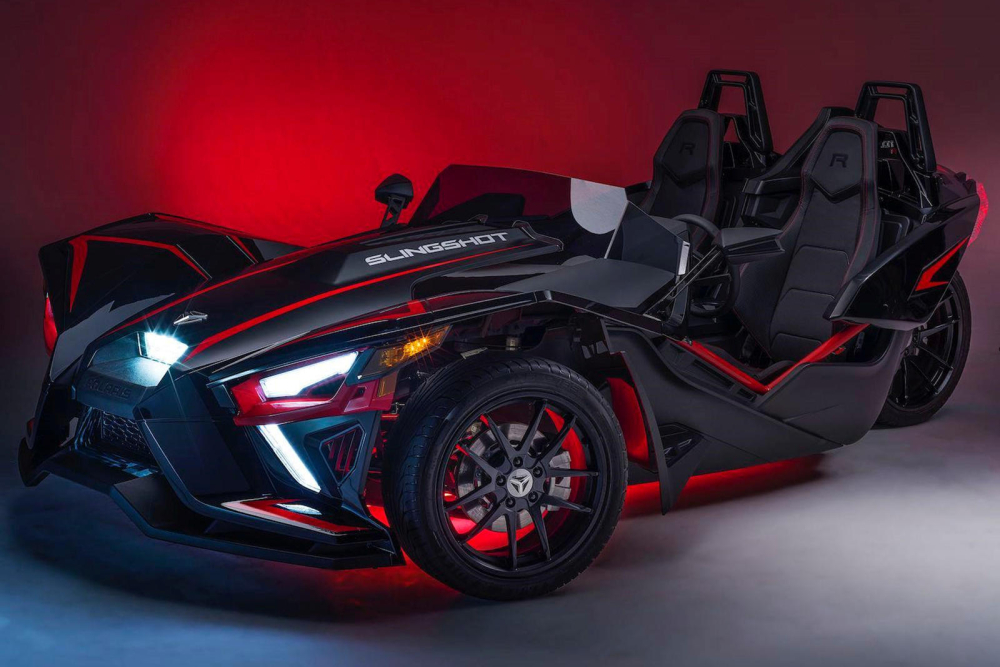 Polaris Slingshot 2020 is the "coolest" 3-wheeler on the market at the moment
Polaris Slingshot 2020 is a significantly redesigned and upgraded version. Starting with the change is a series of new design details including headlights and LED taillights, new wheels, new paint and new decorative motifs. The car looks still has the characteristic "Slingshot" but looks fierce and more impressive.
The manufacturer has conducted the lift both inside and out
The biggest change came from under the bonnet when the GM engine was retired to make way for a 2.0-liter DOHC four-cylinder Polaris ProStar engine. In the standard SL version, this engine produces 178 horsepower (5 more horsepower than the GM engine) at 8,500 rpm revolutions like motorcycles. If the buyer chooses the R version, the capacity jumps to 203 horsepower, up 30 horsepower from before. With a new level exhaust system, Polaris promises that the ProStar engine will produce very pleasant sound.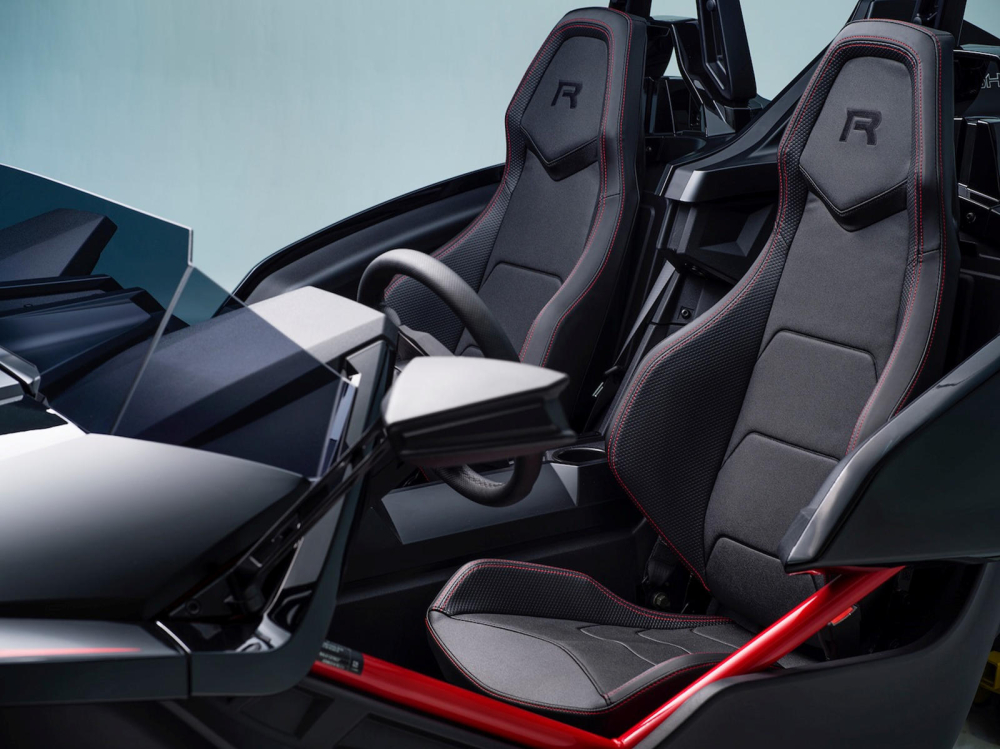 Car seats are upscale leather
Besides, the car still uses 1-wheel drive system combined with a 5-speed manual gearbox. However, Polaris will add a new AutoDrive 5-speed synchronous gearbox option for the first time for 2020. Regardless of which rain gear people choose to get, both have two different driving modes, including: "Comfort" and "Slingshot".
Space is cleverly designed behind the seats
The interior of the car has also been improved, with high-quality leather, a flat bottom steering wheel with integrated buttons for cruise control, air conditioning adjustment, and plenty of pine storage. intelligent. On the dashboard, Polaris is upgrading the Ride Command infotainment system with a faster 4-core processor.
The car's interior has a new steering wheel and upgraded infotainment system
Prices for the SL version with AutoDrive start at $ 26,499 and include Red Pearl and Blue Steel paint. Selecting the R version will cost $ 30,999 for the manual gearbox and $ 32,699 for the AutoDrive gearbox and can be painted in Stealth Black or Miami Blue. Polaris Slingshot 2020 will be available at dealers in the US market in the spring of this year.
Duy Thành
.