Today, the PlayStation VR (PS VR), a VR (virtual reality) system for PlayStation 4 developed by Sony Interactive Entertainment, is finally available today. To commemorate the launch, a launch event was held at Sony Store Ginza in Ginza, Tokyo. At the event, Atsushi Morita, president of Sony Interactive Entertainment Japan Asia, and Takayuki Yamada, an actor acting as an ambassador for PlayStation, will appear. Mr. Takayuki Yamada demonstrated the appeal of PS VR while giving a demonstration of PS VR.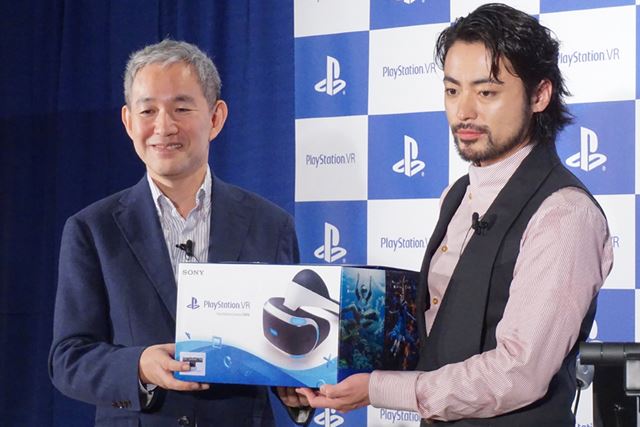 Atsushi Morita, President of SIEJA and Takayuki Yamada, actor, who appeared at the launch event
Atsushi Morita, President of the event, greeted the opening of the event, "PS VR is the first video experience in the home to be an innovation since the appearance of television. Until now, video experience has been a form of sitting in front of the TV and watching the video. From now on, you will be able to experience it on the TV, and finally realize that many game users will enter the game you dreamed of and play it.The content is compatible with VR of popular series titles such as Final Fantage and Resident Evil And not only game contents such as new titles that can experience only in VR, but also those who do not normally play games, such as collaboration contents with Shin Godzilla and L'Arc ~ en ~ Ciel's VR music video We have prepared content that can be enjoyed. I hope you look forward to it. "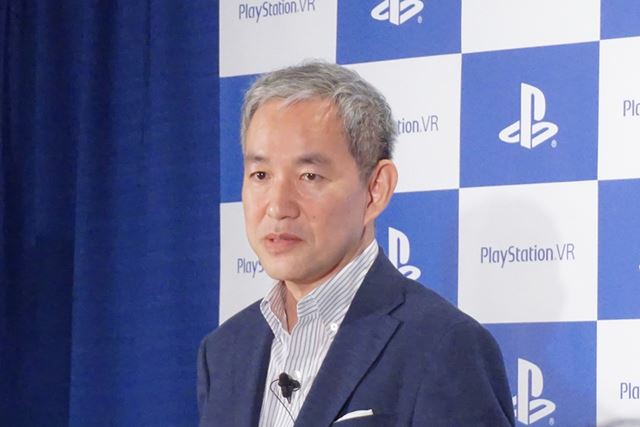 Atsushi Morita President, "PS VR is an innovation since the advent of TV"
Then, Takayuki Yamada, an actor acting as a PlayStation ambassador, appeared. Mr. Takayuki Yamada who likes games and waited for release after experiencing PS VR for the first time at last year's game show, hears from the moderator that many people are lining up in the early morning in search of PS VR "I understand that feeling. I want to do it as soon as possible."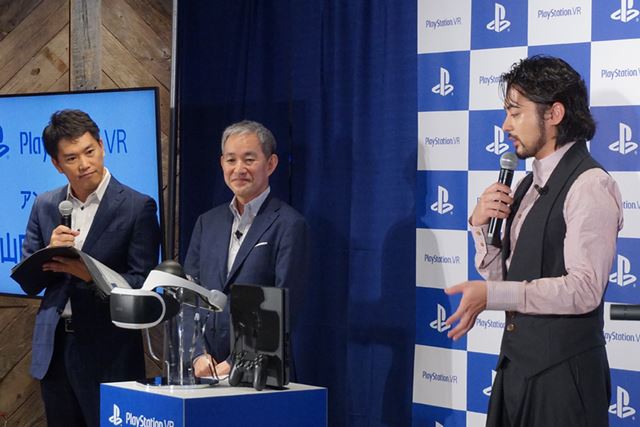 Takayuki Yamada who is also an ambassador for PlayStation and has appeared in the CM of PS VR
At the event, a PS VR demonstration by Takayuki Yamada was also held. For the first title, play "Batman: Arkham VR", an adventure of becoming a Batman and solving the mystery of Gotham City. Since the experience time was short and it was only the introduction part of the title of wearing a Batman suit and becoming a Batman, when the moderator asked what I would like to do when becoming a Batman, "This (Batman: Arkham VR) continued I'd like to do that, "said a gamer-like comment and the venue was wrapped in a big laugh.
I have a Move controller and play "Batman: Arkham VR" seriously
The second title, "Eagle Flight," is a title that allows you to experience flying freely in the sky as a bird. This time, I was playing " free mode " which will restart the play from the beginning when I hit the building, but while I was playing for the first time, I continued to fly brilliantly without hitting the building even on a narrow route, and President Morita Atsushi also That's right. "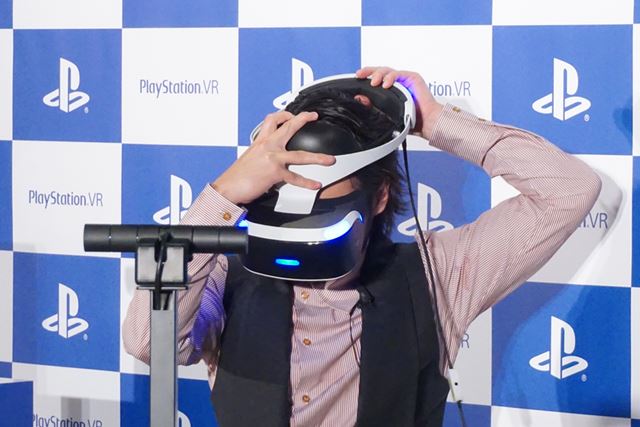 Takayuki Yamada who can easily install PS VR. As expected it is an ambassador
At the end of the experience of the two titles, Mr. Atsushi Morita surprised that Takayuki Yamada will be presented with a PS VR by saying "I probably do not play enough". Takayuki Yamada was very excited to say "I was so happy because I did not expect it!" Regarding the appeal of PS VR, he said, "It is a position that I have to convey the fun, but it is difficult to convey the fun of PS VR. What I can do from my experience is that it is fun." He gave me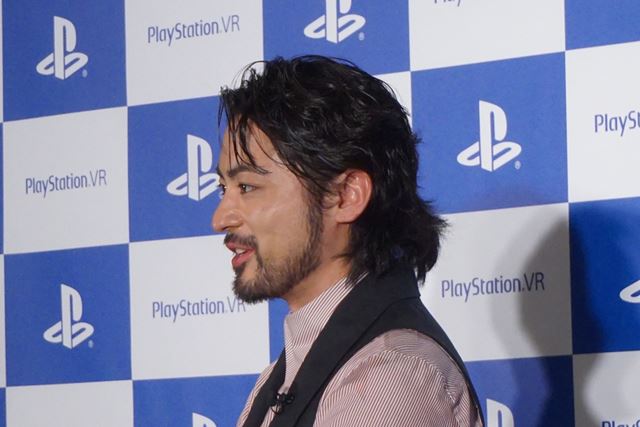 I'm shining my eyes when I receive a PS VR gift
After the launch event, a sales ceremony for reservations was also held. The man who became the first purchaser at Sony Store Ginza was handed PS VR directly from Atsushi Morita President.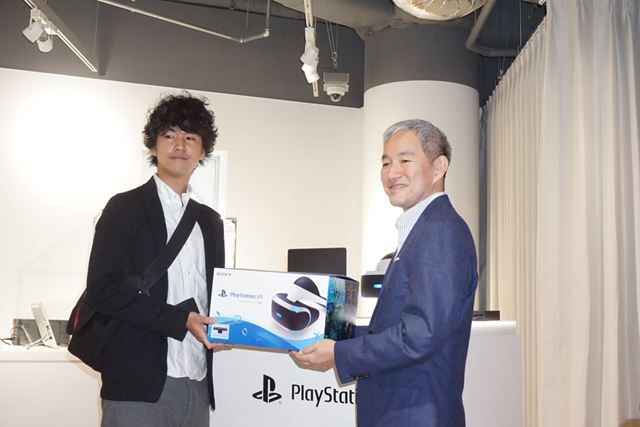 The man who became the first purchaser at Sony Store Ginza. He said, "I want to go home early and play."
.