The year 2021 started admirably well for the free games of the PlayStation Plus, with a month of January all the same very attractive, giving us Greedfall and Shadow of the Tomb Raider, not to mention the very original ManEater. With such a strong start we could have imagined that Sony would ease off a bit for the month of February, but it is not.
To begin with it is a certain Destruction All Stars which will enter the arena on PS5, in an attempt to seduce subscribers for free until April 5. While he was due out for the launch of the PS5 and be part of the line up of the latter, it will finally adopt the same form as Rocket League at the time, being temporarily free for subscribers, before going back to paying for everyone thereafter. If all goes as planned, the relative free nature of the game should be able to promulgate enough people to ensure a great start. Hopefully the gameplay is catchy enough to captivate players over time.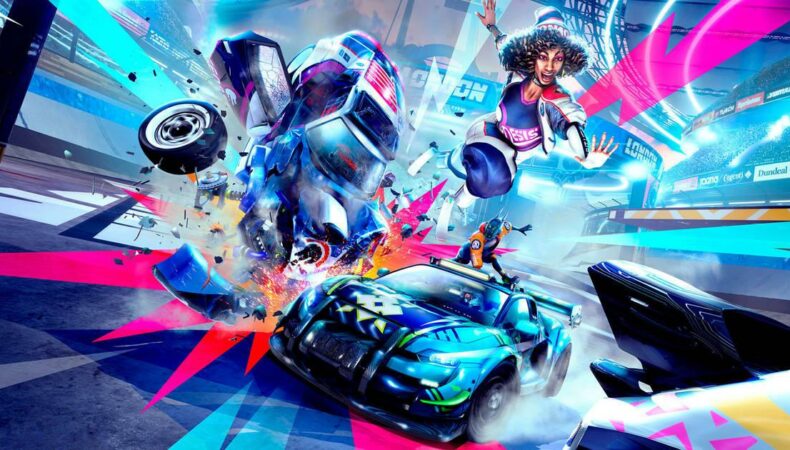 We continue strong with Control which will be the cross-gen game (PS4 / PS5) of the month, and which is sure to serve as a main course for subscribers in February. In addition, we advise you not to miss it, because the fact that it is cross-gen tells us something particularly interesting: this will be the Ultimate Edition of the game. We also remember with bitterness the fact that only this edition of the game benefited from the free upgrade to PS5, which makes it a game that we have all the more pleasure to receive for free this month.
Finally, the icing on the cake, Concrete Genie will complete the picture by infusing all the sweetness of its gameplay on our consoles. If it remains a game without too much pretension, we should not underestimate this title, which has not failed to grant itself a very nice 9/10 in our columns.
As usual, you will have to wait until the first Tuesday of February to be able to jump on the titles of PlayStation Plus, and if you haven't taken the time to enjoy January's games yet, hurry because you only have until February 1 to serve yourself.


Danceteria